Summer is just starting, and it's already hot. This doesn't bode well for the rest of the season.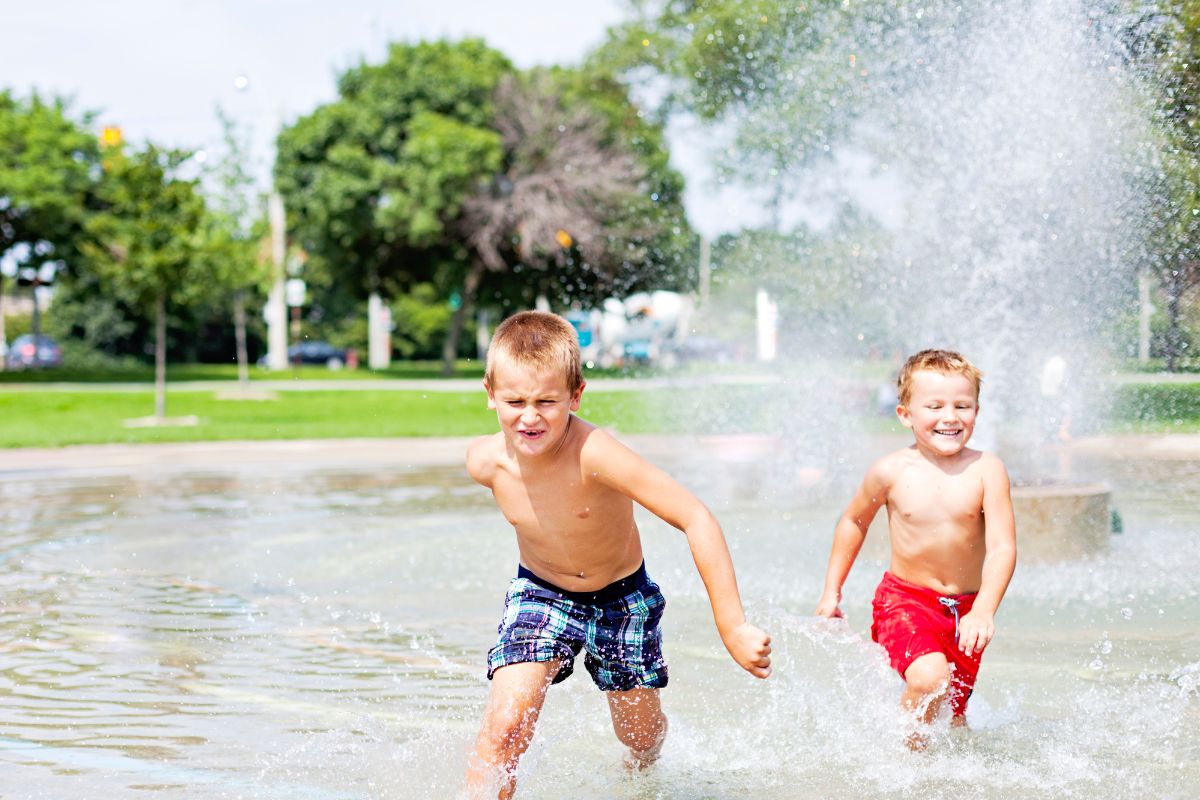 August is typically the hottest time of the year, and I don't know about you, but we're really feeling it. The days are really hot, and at night, we're not getting much relief. It's a constant struggle to keep the house comfortable, maintain your budget, and beat the summer heat.
Running the air conditioning all day, every day can put a serious dent in your monthly finances. No one wants $400 or $500 electric bills. One time my electric bill was $800. I just about DIED.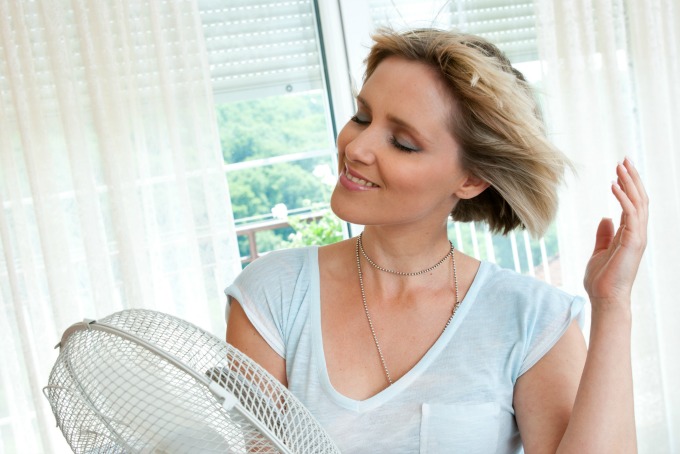 Combatting the summer sun doesn't have to be difficult. A few simple steps and a change or two in your outlook can easily help you stay cool. Here are 12 great tips for some easy ways to keep your home a little cooler during these warm summer months.
12 Easy Ways to Beat the Summer Heat and Stay Cool
Links may be commissioned.
Summertime is here, and with it comes soaring temperatures that can make even the biggest sun-lover long for some relief. But fear not! We've got you covered with a range of tips and must-have products to help you beat the summer heat and stay cool all season long.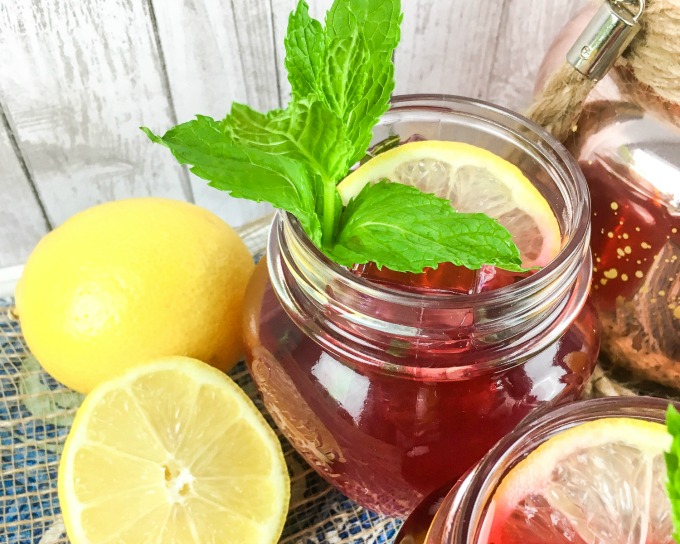 Refreshing Summer Drinks: Stay Hydrated and Cool
One of the best ways to combat the summer heat is by staying hydrated. Quench your thirst and cool down with a variety of refreshing summer drinks. From fruity smoothies to iced teas and chilled lemonades, there's no shortage of options to keep you cool and hydrated throughout the day.
Staying hydrated is essential for your overall well-being, especially during hot summer months. Water is always a great choice, but if you're looking for some extra flavor, try infusing it with slices of fresh fruits like lemon, cucumber, or watermelon. These infused waters are not only hydrating but also provide a deliciously refreshing twist.
Cooling Summer Desserts: Satisfy Your Sweet Tooth
Indulging in a delicious and cooling summer dessert is a great way to beat the heat. Treat yourself to ice cream, frozen yogurt, or fruity sorbets. Not only will they satisfy your sweet tooth, but they'll also provide instant relief from the scorching temperatures.
If you're feeling creative, try making your own frozen treats at home. There are plenty of easy-to-follow recipes available online for homemade popsicles and ice cream. You can customize the flavors and ingredients to your liking and enjoy a refreshing dessert that beats the summer heat while tantalizing your taste buds.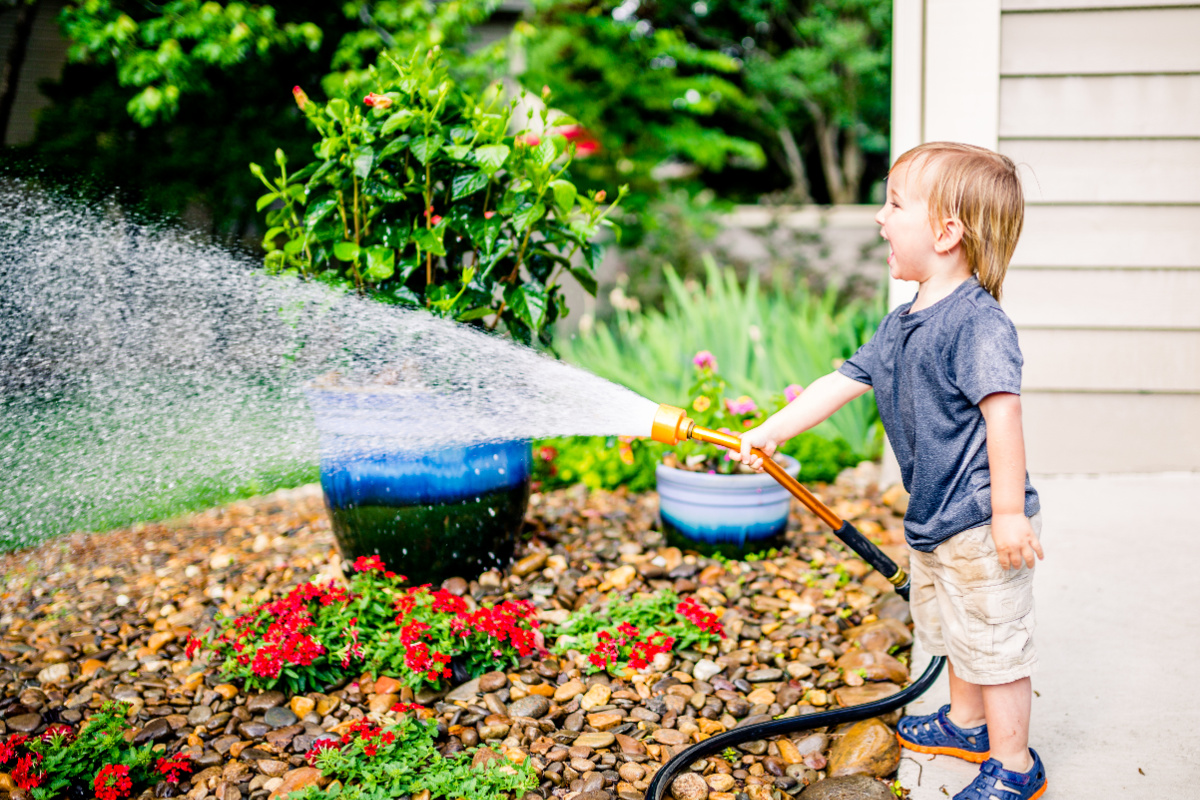 Beat the Heat Activities: Fun and Cool Ways to Stay Active
Who says you can't enjoy outdoor activities during the summer? Beat the heat by engaging in water-based activities such as swimming, water balloon fights, or even setting up a slip 'n slide in your backyard. These activities will not only help you stay cool but also provide endless hours of fun for the entire family.
If you're fortunate enough to live near a beach or a pool, take advantage of the refreshing water. Swimming is not only a great way to cool off but also an excellent form of exercise. It provides a full-body workout while being gentle on your joints. Don't forget the sunscreen!
For those who prefer to stay indoors or have limited access to water, consider indoor activities such as visiting an air-conditioned museum, going to the movies, or even organizing a game night with friends or family. These activities will help you beat the heat while enjoying quality time with loved ones.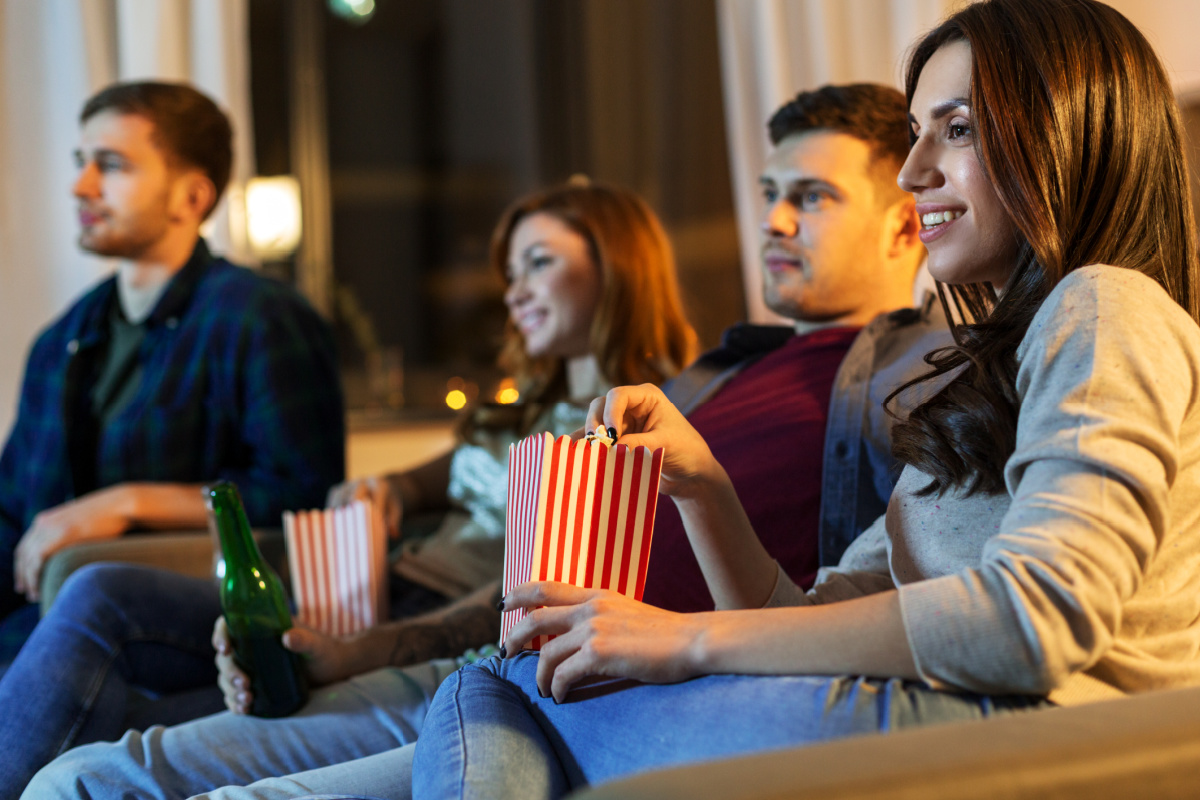 Summer Heat Remedies: Stay Comfortable and Relaxed
If you're searching for ways to cool down indoors, consider investing in a portable air conditioner. Portable air conditioners are versatile units that can be easily moved from one room to another, providing targeted cooling wherever you need it most. They are an excellent option for apartments or spaces where a central air conditioning system may not be feasible.
In addition to portable air conditioners, there are other ways to keep your home cool. Close your blinds or curtains during the hottest parts of the day to prevent the sun's heat from entering. Use fans strategically to circulate the air and create a cooling breeze. Ceiling fans, tower fans, or desk fans can all contribute to maintaining a comfortable indoor temperature.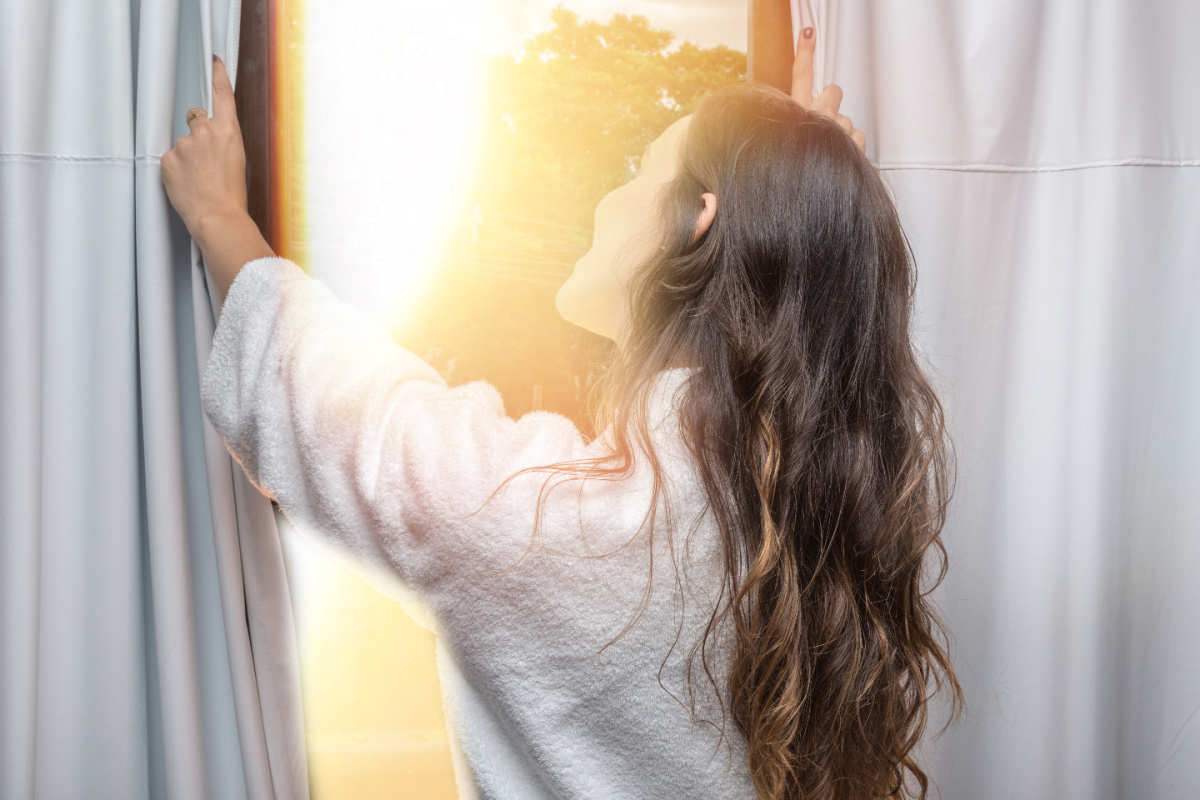 Keep the sun out.
The sun shining into your home can raise the temperature inside by as much as forty percent. By closing the blinds or curtains on the south and west facing windows, you can drastically reduce the temperature in those rooms and beat the residual summer heat. If you don't have window coverings installed yet, consider something heavy, with a light colored backing to reflect the heat. Keep them closed as long as the sun is shining into the rooms.
Close the vents in rooms not being used.
If you have a room that isn't used daily, close the air conditioning vent in that room; open it only when the room is occupied. There's no sense in cooling space that isn't being used, and when you are ready to use the space, just open the vent for a few minutes beforehand. Consider bedrooms, studies, laundry rooms, sewing rooms, and even bathrooms that are only used occasionally. Force that cool air back into the occupied living spaces. If a room like a bedroom or home office has multiple vents, consider keeping one closed. The room will still be cooled, but it will help push the air into other rooms as well.
Utilize your ceiling fans.
If you haven't installed ceiling fans yet, now is a good time to do it. There should be one in each bedroom, as well as in your main living spaces. Air movement plays a big role in making you feel more comfortable in warm weather, allowing the room temperature to be a few degrees warmer, yet still pleasant. I work from home, and my office gets really hot. A ceiling fan makes it feel a good 5-8 degrees cooler, which is a HUGE difference. You'll also want to make sure that your fan blades are set to run counter-clockwise, as this forces the air down into the room, and makes you feel cooler.
Make sure your Air Conditioning system is in perfect running order – before the hot weather begins.
Keep your vents clean and clear, change your filters regularly, and call for service prior to the hot weather season. If there is a problem, you can fix it and rest assured that your summer days will be cool and care-free. There is nothing worse than having your air conditioning go out on one of those 100-plus degree days, only to find out that your serviceman is so busy he can't get to you for a day or two. Been there, done that. It's miserable.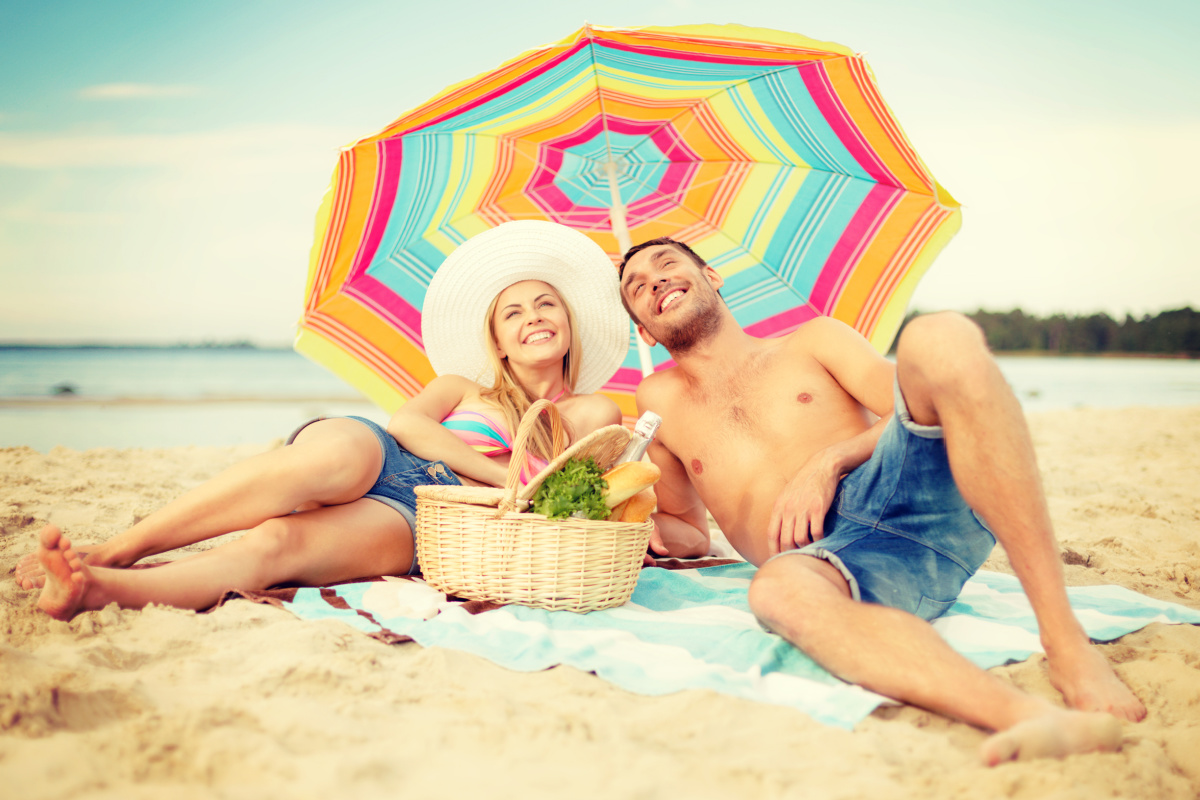 Stay Cool in Summer: Essential Items for Beating the Heat
In addition to portable air conditioners, there are several other items that can help you stay cool throughout the summer. Cooling fans are a popular choice. Sometimes, a little air movement is all you need to help keep your area feeling cooler.
Another must-have item is a beach umbrella or sunshade to provide you with shade and protection when you're out enjoying the sun. Look for sturdy, lightweight umbrellas that are easy to carry and provide ample coverage from the sun's rays. Combine it with a comfortable beach chair, and you'll have the perfect setup for a relaxing day at the beach or by the pool.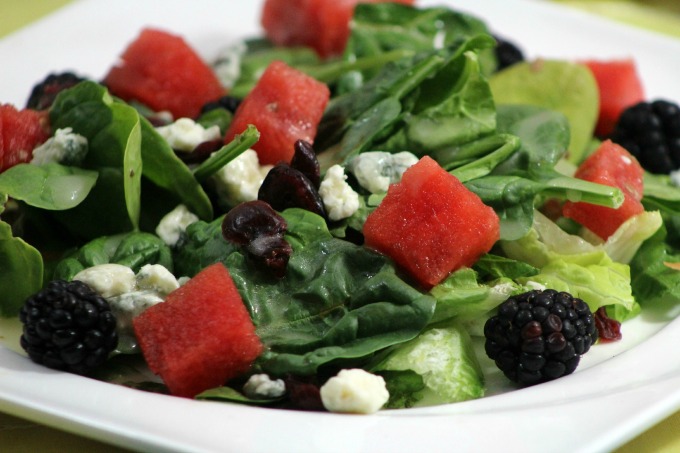 Hydrating Summer Foods: Eat Your Way to Coolness
Did you know that certain foods can help you beat the summer heat from the inside out? Incorporate hydrating summer foods into your diet, such as watermelon, cucumber, and strawberries. These refreshing fruits and vegetables have high water content and can help keep you cool and hydrated throughout the day.
Additionally, enjoy light and refreshing meals that require minimal cooking. Salads with crisp greens, refreshing herbs, and juicy fruits can be a great choice. Opt for grilled vegetables, lean proteins, and chilled soups to keep your body nourished without feeling weighed down by heavy, hot meals.
Move your cooking to the outside – or not at all.
Grills are a wonderful thing, especially when they move the cooking outside, and your oven isn't raising the temperature inside your home and contributing to the summer heat. Take it a step further – when you're grilling tonight's dinner, cook an extra chicken or steak for tomorrow night, and have a salad. Produce is so tasty at this time of the year, and the farmer's market is overflowing with great ideas. This will not only keep the house cooler, but will save preparation time, too.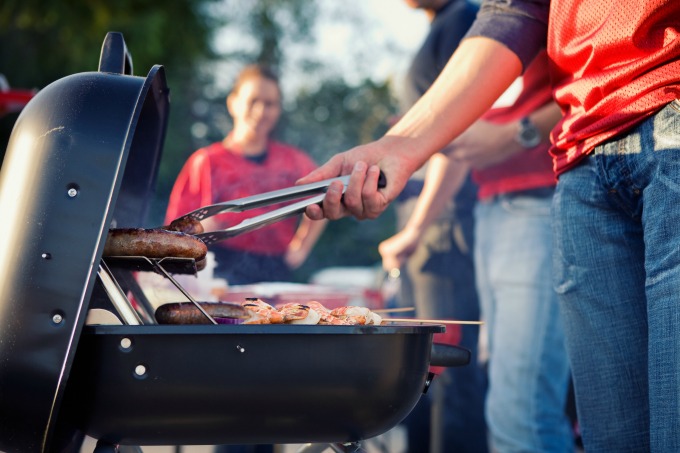 Summer Heat Safety Tips: Stay Safe and Healthy
While enjoying the summer, it's crucial to prioritize your safety and well-being. Protect your skin from harmful UV rays with waterproof sunscreen products. Look for options that offer broad-spectrum protection and a high SPF rating. Remember to apply sunscreen generously and reapply frequently, especially when spending time outdoors.
In addition to sunscreen, wear lightweight, breathable clothing made from natural fibers like cotton or linen. These fabrics allow air to circulate and help to wick away moisture, keeping you cool and comfortable. Don't forget to wear a wide-brimmed hat and sunglasses to shield your face and eyes from the sun.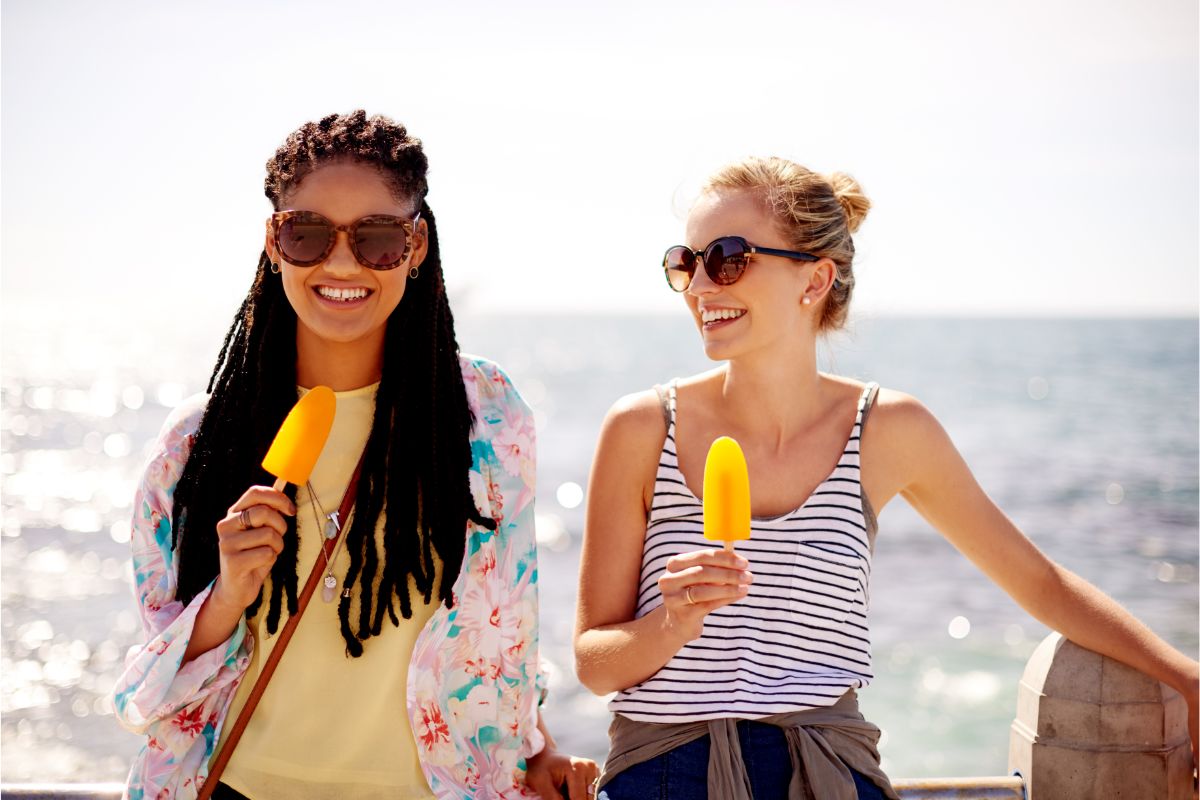 Conclusion
Don't let the summer heat get the best of you. With these tips and must-have products, you can stay cool, beat the heat, and make the most of the summer season. Whether you're sipping on a refreshing drink, indulging in a cooling dessert, or investing in essential products like portable air conditioners and beach umbrellas, you'll be well-prepared to enjoy the summer while staying cool and comfortable.
Remember to stay hydrated, prioritize your safety, and embrace fun water-based activities to make the most of this sunny season. So, grab your sunscreen, put on your shades, and let's beat the summer heat together! With a few tweaks of your daily routine, it is possible to maintain a comfortable home and stay within your budget. You might even save a little cash along the way.
What are your favorite ways to combat the rising temperatures and beat the summer heat?