Dad. One little word that carries a whole lot of weight. He's the man of the house, the protector, and the fixer of things. Dad also drives on road trips and vacations, wears matching outfits for family photos, and does the yardwork. Even when he doesn't want to.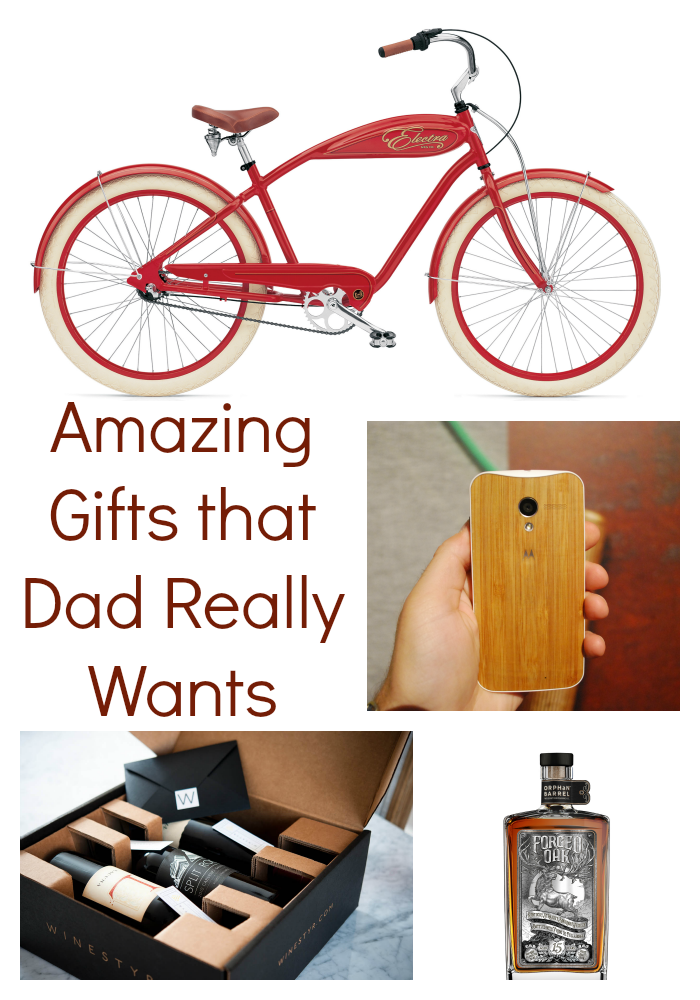 Doesn't dad deserve a really amazing gift this Father's Day? These are some of our favorite items that dad is sure to love.
Great Gift Ideas for Dad
For the Foodie Dad
Moppin Pot with Brush – We all know how important it is to baste our foods while we're grilling. Usually we take a mug or a plastic cup out to the grill. No more! The Moppin Pot with Brush from Tastefully Simple is one of those gadgets that you never knew you wanted, but can't live without once you have it. About $30.
Gourmet BBQ Sauce – Every good cook has to have a huge section in their refrigerator for their various sauces. Well, here are two more to add to that collection – Sweet Mustard Moppin' Sauce and Smoky Bacon BBQ Sauce. Yeah, I said Bacon BBQ Sauce. Doesn't dad deserve that? Starting around $9, from Tastefully Simple.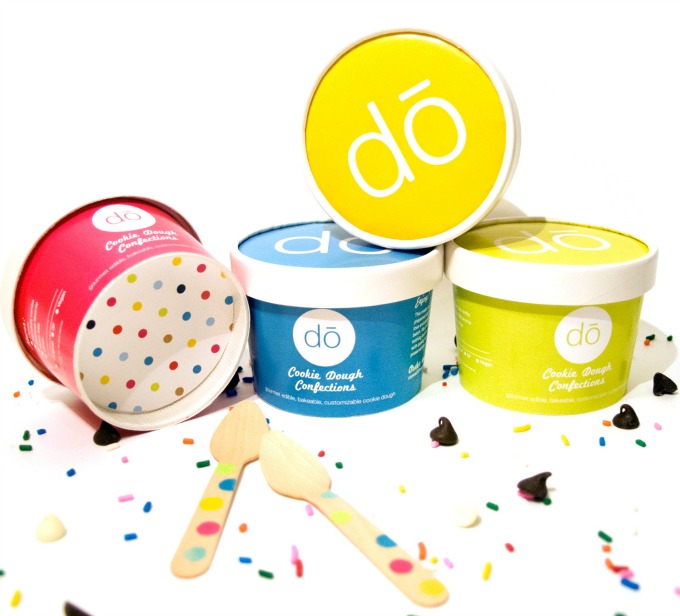 Cookie Do – Have you ever eaten cookie dough while you're making cookies? If you say no, you're a liar! We ALLL have. Apparently, it's full of dangerous things like raw eggs. Now, we can have Cookie DO and we don't have to risk poisoning ourselves. Cookie Do is safe to eat exactly as it is – like raw cookie dough! It can be added to your favorite foods like ice cream, or even baked. Whoa! This is a game changer.
Sugarwish – Sugarwish is a new kind of delivery service. They allow you to send a custom candy assortment to that special person on your list. Do they only like Cotton Candy flavored Jellybeans and Green M&Ms? Sugarwish has ya covered. They also have unique finds like SweeTart Building Blocks, ½ inch jawbreakers, and Key Lime Saltwater Taffy. Packages start at $25 for 4 type of candy.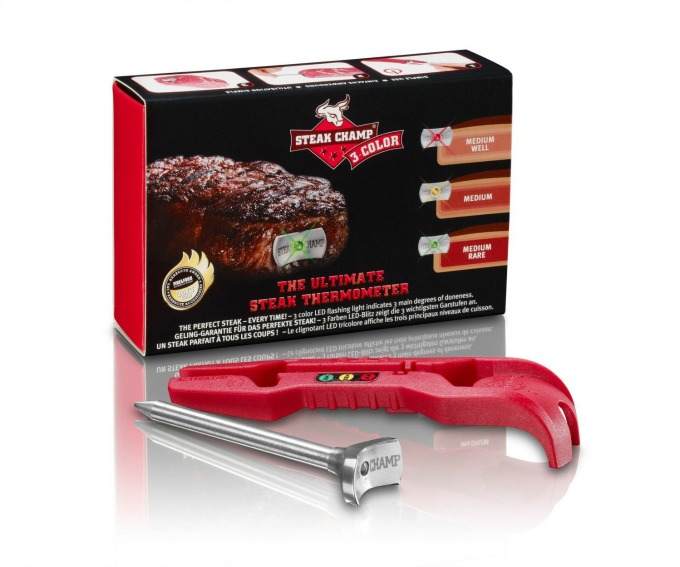 SteakChamp Three Color – Are you tired of eating either really overcooked steaks or steaks that are still mooing? Most people's ideal doneness is somewhere in between. Never guess about when your steak is done again with the SteakChamp Three Color. It has an LED light that changes color with Medium Rare, Medium, and Well Done. AND – it stays lit until the steak has rested and re-absorbed all the delicious juices. Make an awesome steak at home, easily! $59.95 at Amazon.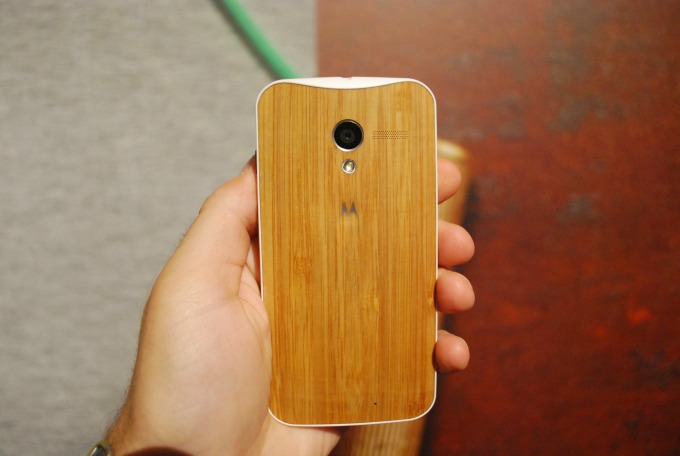 For the Techie Dad
Motorola Moto X Phone – If dad is an android user, consider the Moto X. It is visually appealing, but also has great features like a 1080p screen and quad-core processing. I really like the ability to flick my wrist twice to activate the camera. So handy when you want to capture life's moments. Good sound quality, and runs fast with a decent battery life. The Moto X is also customizable, so dad can build his own phone with features like bamboo or football leather. Starting around $400.
Moto 360 Smart Watch – Smart watches are all the rage. Get dad what he really wants with a Moto 360 Smart Watch. It works with your phone and allows you to access various things, all on your wrist. The sleek styling makes it look like dad has an awesome watch on, and not necessarily a smart watch. There's also a pedometer and a heart rate monitor built in. The Moto 360 Smart watch is fully customizable, with different bands and faces. Starting at around $250.
For the Outdoorsman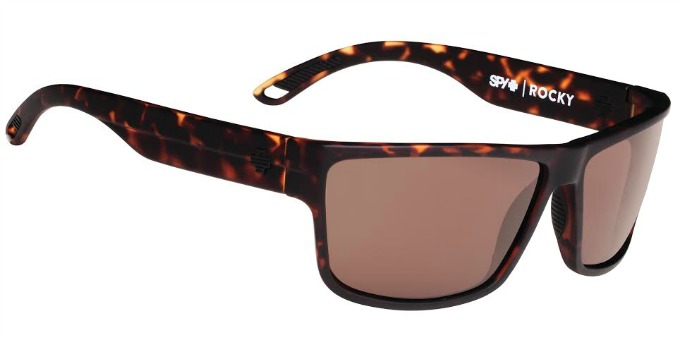 Spy Optic – Your eyes are one of your most important organs. Think about it. How would your life change if your eyes were damaged? Yet, we choose to wear cheap eyewear that doesn't really offer any protection. SPY Optic's sunglasses have a revolutionary technology that helps block the harmful UV rays, but allows the good long-wave blue light to come through. They also have discreet rubber inserts at the temple and the nose so that they stay on and don't slide down. Even better, SPY Optic sunglasses are stylish and modern, so Dad isn't gonna embarrass you with his dad style. Because we've alllll been there.  Shown is the Rocky style, starting at $100
For the Music Lover
Beat Buddy Pedal Drum Machine – Has someone always wanted to play the drums, but there was just NO WAY that was going to happen? The Beat Buddy makes that dream a reality. It's the first pedal drum machine and allows you to create new songs and share what you've created. You can also download new content in just about any musical style or drum kit style. Pretty amazing! Beat Buddy starts at $299.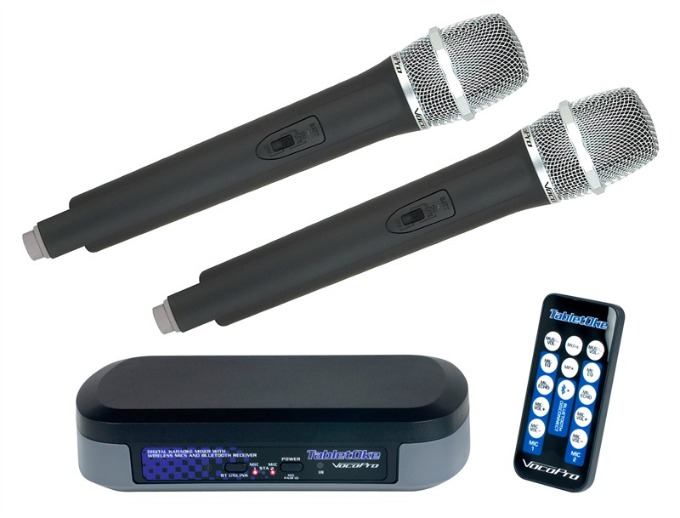 TabletOke – Karaoke is fun for the whole family. No longer are you relegated to the bars and only the older folks can play, or one of those clunky machines where you can only use the tapes that came with it. Nope. TabletOke has a mixer and two microphones, and allows you to stream karaoke content from the web. Now, just about any song is fair game! VocoPro has been making karaoke systems since 1991, so they know what they're doing. $150 at retailers and music stores.
Guitar Instructor Lessons – Learn to play guitar from several pros, all in the comfort of your living room. There's over 10,000 guitar tabs, 1000 video lessons, and more than 1000 play along tracks. This is just a small portion of what you'll receive for just $9.99 a month. $10! Can't beat that with a stick! Perfect for the beginner, or the experienced guitar player in your life.
Hal Leonard's Play Along App – Normally, I wouldn't include a free app in a gift guide. However, this app is totally unique. It teaches you to learn, play, and record your favorite songs right on your iPad. The app has interactive sheet music, so you're actually learning, along with pro quality backing tracks. Give dad an awesome guitar and download this app for him. Did I mention it's free?
For the Stylish Dad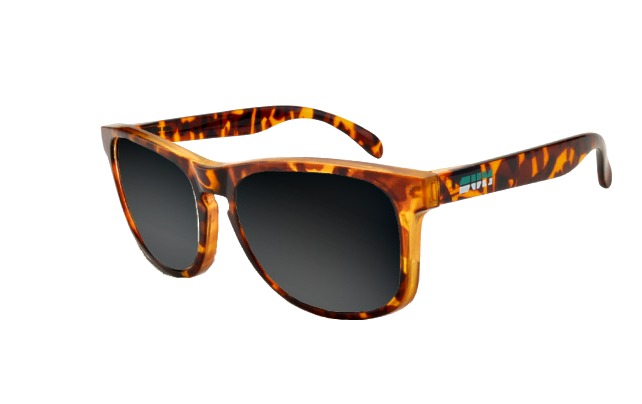 SUM Company – SUM Company is a totally different concept in sunglasses. They allow you to completely customize your sunglasses, from start to finish. And I mean completely. You get to choose two arms that can be the same or different, a face plate, and the lenses. Go for something super modern, or a style that's a little more classic. The choice is yours! Even better – the sunnies are good quality. Starting around $25.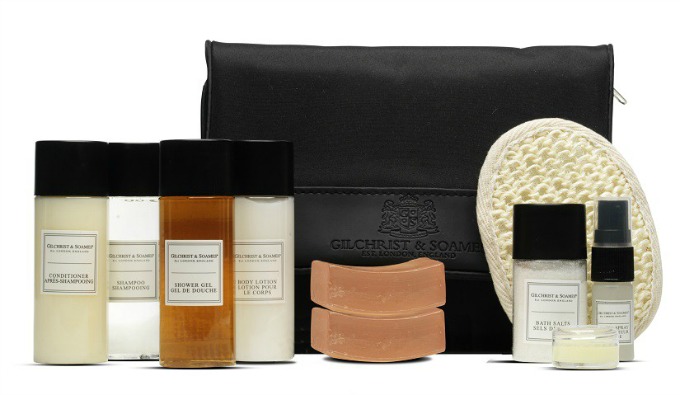 Gilchrist & Soames – If dad does any traveling where he stays in luxury hotels, there's a good chance he's experienced Gilchrist & Soames. As one of the premier amenities brands for high end hotels, their products are superb. With products ranging from soaps and shampoos to bath soaks and body washes, there's truly something for everyone. Try the London Traveller set for a great addition to his luggage that's TSA friendly. $28.50
For Dad's Home Bar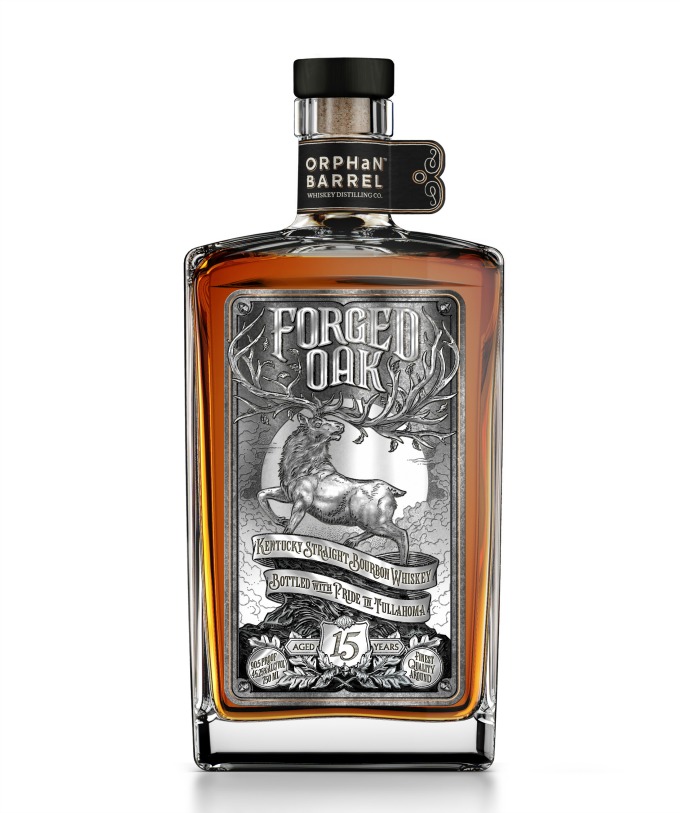 Orphan Barrel Forged Oak Whiskey – Get dad one of those unique spirits that are discussion starters. Orphan Barrel concentrates on finding those rare, lone barrels of long forgotten whiskey. The latest release in the series is Forged Oak, which was produced at the current Bernheim Distillery between 1997 and 1998, and discovered in the Stitzel-Weller warehouses. Because of the origins, there are limited bottles available. $65
Josh Cellars – Josh Cellars is a small wine company developed by a sommelier of 30 years, who spent his life in the Napa Valley region. Named after the founder's father, the wines created as part of Josh Cellars are bold and unmistakable. One of the things they offer is a custom printed label where you can create your own message for your bottle of Josh Cellars wine. Pretty cool, eh?
Winestyr – Is Dad the type of guy that enjoys a great glass of wine? Maybe he and Mom like to sit on the back deck and have a glass of vino while they discuss the day and unwind. Winestyr partners with small wineries and helps introduce you to some really great wines that you may otherwise never discover. Winestyr says it's like Farm to Table, but for wine, and we couldn't agree more. Bottles start at $11 and go as high as you'd like to spend.
Botran Rum – Botran Rum is a gourmet rum. Aged in white oak barrels that once held whiskey, Sherry, and Port, the rum can't help but be nuanced by these flavors. Botran is a great rum for drinking straight, or using in a sophisticated cocktail, rather than a fruity adult slushy. It's more of a top shelf quality at a price point that's easy on the wallet. Starting around $25.
Ultimate Gift Ideas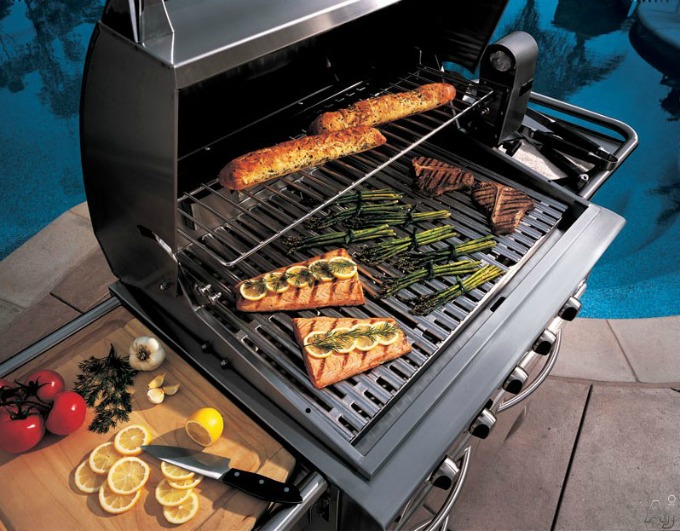 DCS Grill – Are you building an outdoor kitchen? Maybe dad has just always wanted a really amazing grill to go with his fabulous Caldera Spa. Whatever the reason, DCS has the grill of his dreams. DCS grills are the choice among celebrity chefs like Ludo Lefebvre, Charlie Palmer, and Karen Mordecai. DCS is redefining what "home chef" really means.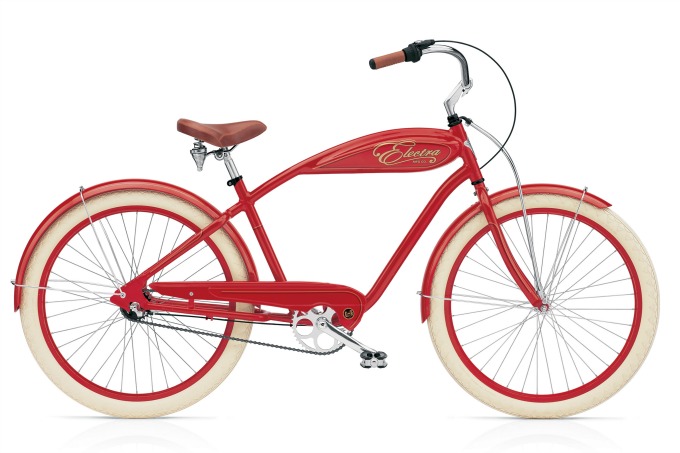 Electra Bike – The Electra bike has super cool retro styling, but is a thoroughly modern machine. It has been ergonomically designed for comfort and to help reduce fatigue. Not only that, but you can choose between single gear models (fixies) or multiple gear models. The design really is tricked out, and any dad would love an Electra bike. Heck, I'd really love an Electra Bike!
These are some of our favorite gift ideas for dad.  You know, those things that he really wants.
Which of these great gift ideas for Dad is your  favorite?