Prior to the pandemic, your home office may have been a makeshift corner in your house where a table and a computer could be placed. Now that working from home has slowly become the norm, it's become imperative to keep your home office just as efficiently designed as your main one.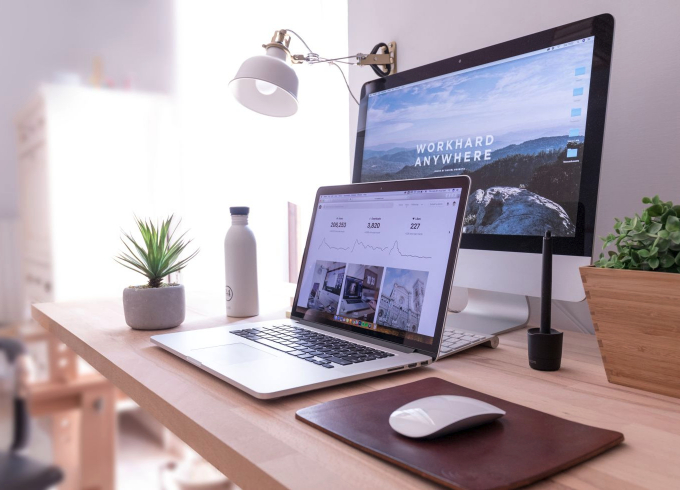 This may be intimidating to someone who isn't an interior designer, but remember that design is all about functionality and efficiency. Think about how the space can be optimized for your workflow, and let all the other elements fall into place.
Here are some ideas that could help get your new space going – universal pillars for making your DIY office the best that it could be: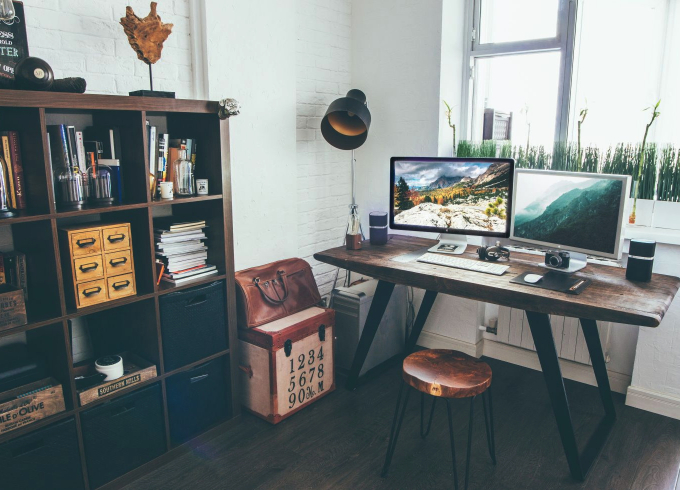 Choose a well-lit area in your home
When working from home, you'll want to be exposed to natural light as much as possible. This takes the drabness away, and gives you a view to look out to when you need to rest your eyes away from your computer screen. Apart from the mood boost that sunlight can give, it also lets you save on energy. Who doesn't want to save money while also practicing environmental sustainability.
Be near the power outlets
Instead of tripping over extension cords, phone chargers, or other assorted cables, aim to have your workspace be close to power outlets. Do your part in keeping a hazard-free work space as much as possible.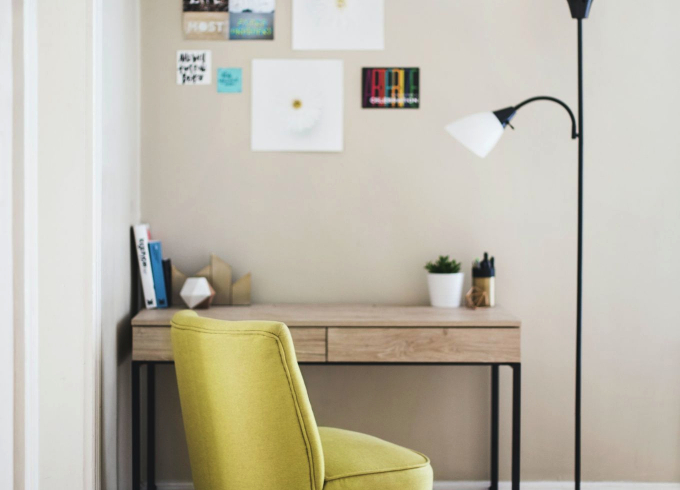 Have your home office be a separate room
If possible, try to have your home workspace be away from the bedroom, living areas, or the dining room. This is especially important if working from home is going to be a semi-permanent or even permanent arrangement. It does wonders for your efficiency to be away from distractions, other people, and other factors that can potentially distract you. Plus, having your own area can help set better boundaries for work time and break time. Having a dedicated home office that's in it's own room allows you to close the door at the end of the work day.
Keep it interesting
You can spruce up your home office space with design elements that help you with your tasks. Make sure that your furniture – like desks and chairs – are comfortable and work with your needs, and not against them. You can add in other necessary supply organizers, and keep a plant nearby for those moments of relaxation or break from the tedium. You can even paint your walls a different color – one that will help you buckle down and work, or will keep it light – whichever will be more optimal for you.
Optimize storage and stay organized
Invest in shelves, filing cabinets, and other storage materials that will keep your files and other items easy to access, and neatly tucked away when not needed for the moment. These items are a great way to inject color and personality into your home office space, too. Being organized will help you keep working efficiently, while also minimizing the clutter floating around in the room. Messes that could further distract you from the tasks at hand.
These are some of the best ways you can design your home office space efficiently. Remember to keep your needs at the top of the list as you play with the design and you won't go wrong, however your office space turns out.