Homemade Extracts are a great way to stock up your pantry without spending a ton of money! Below, I will show you how to make this simple Homemade Cinnamon Extract with only two ingredients!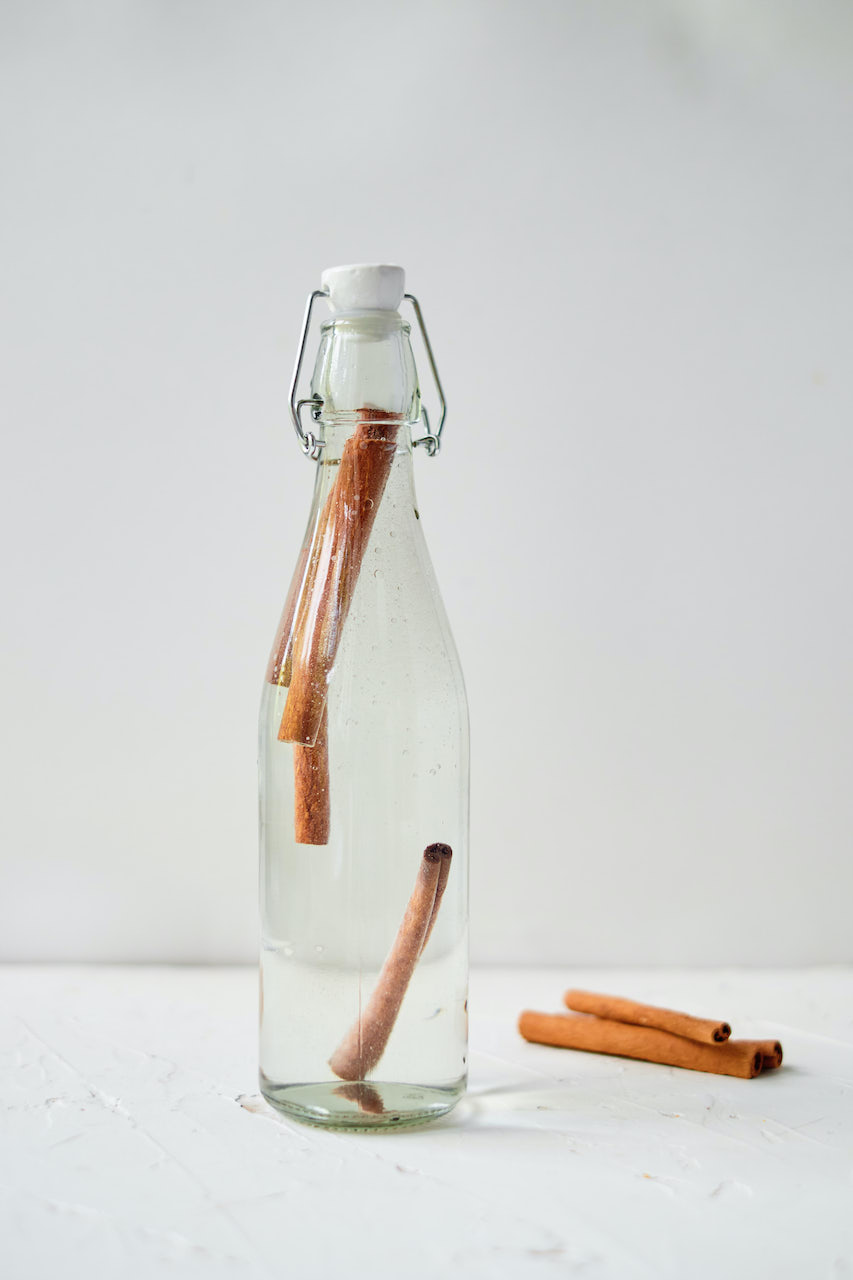 If you are interested in other homemade extract recipes, check out my Homemade Vanilla and Homemade Coffee Extracts.
After the vanilla extract and coffee extracts I made previously, I knew I wanted to try to create even more homemade recipes. Today, I'm making and sharing the steps for my Homemade Cinnamon Extract.
The great thing about cinnamon extract is you can use it for almost anything! It is a delicious addition to so many baked goods – breads, pies, cookies. It's also perfect for coffees or hot chocolates to give them a little kick. Or maybe a tad added to your favorite winter cocktail. The ways you could use cinnamon extract are practically endless.
How to Make Homemade Cinnamon Extract
Links may be commissioned.
To make this simple extract, you only need two ingredients – cinnamon sticks and alcohol.
You'll want to use a good quality cinnamon stick in this recipe. Whole cinnamon sticks can be easily found at most every grocery store, and they should work. However, these cinnamon sticks are always great, and never disappoint. You definitely want to use the sticks in this recipe versus the ground cinnamon to avoid any powder or grit in your extract.
The alcohol is the ingredient in the extract that pulls the flavor from the cinnamon. Clear, unflavored vodka is a perfect choice for cinnamon extract. You don't need anything fancy or expensive, just your favorite, low-cost vodka. I have never personally tried it, but I have seen people use a brandy or light rum instead of vodka. A bourbon would also be nice to give a more smoky flavor.
Ingredients:
Directions:
Add the cinnamon sticks to a jar with an airtight lid. Add the vodka to the jar and seal.
Store in a cool, dark place at room temperature, shaking weekly, for three months.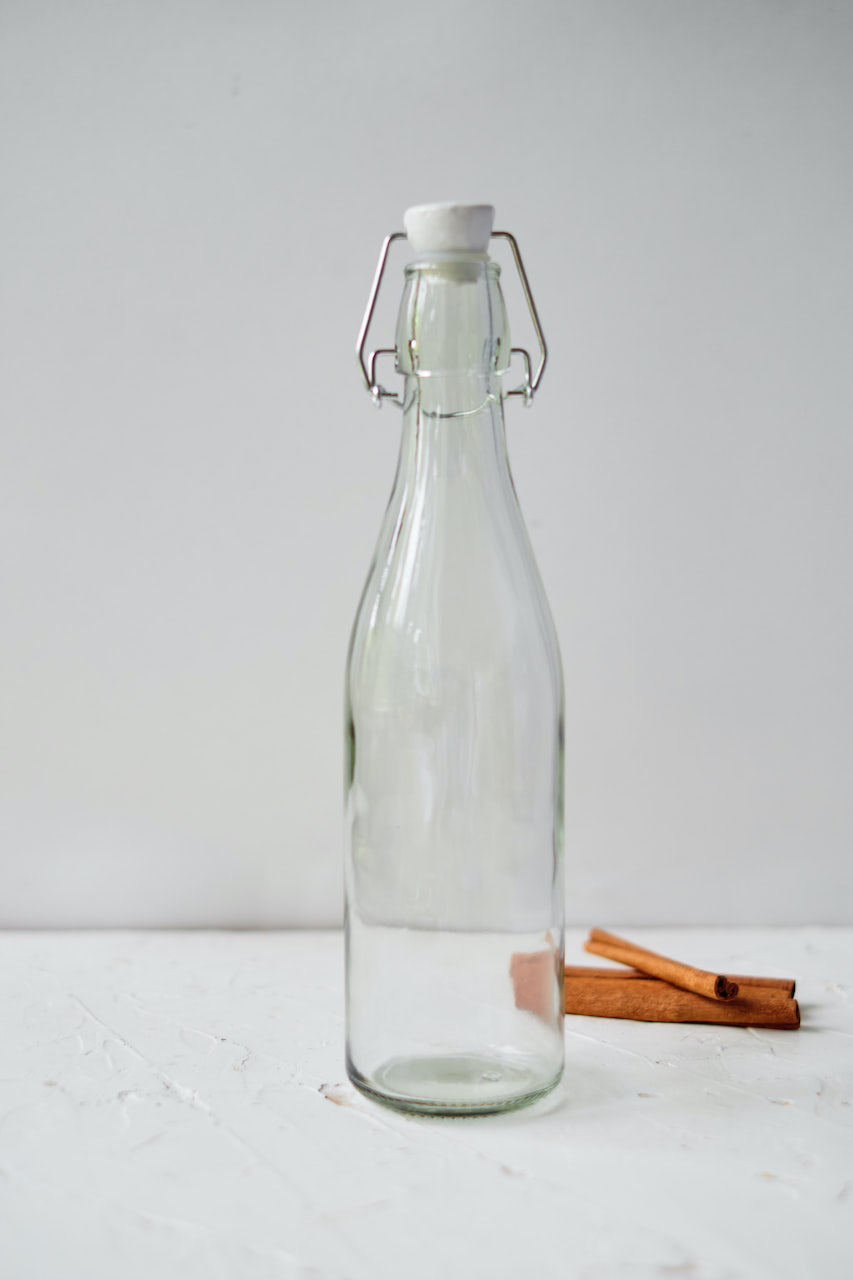 I Started Too Late
If you are in a rush to get this homemade cinnamon extract done for a gift, and didn't allow for the weeks needed of letting it sit, you can speed up the process with your instant pot.
Add the vodka and cinnamon sticks into a jar with an airtight lid. Seal the jar lid so that it is air tight.

Place the sealed jar on a trivet inside the Instant Pot. Seal the IP and set to high pressure for 30 minutes.

Allow for a Natural Pressure Release of a full 60 minutes.

Carefully remove the jar from the Instant Pot. Let it cool completely. Remove the cinnamon sticks from the vodka before storing.
Storage
Homemade extracts can be stored for quite a few months. Mine typically only last about two to three months simply because I use it all up. I have seen people store them for six months up to indefinitely.
I do recommend depending on how long you would like to store the extract to remove the cinnamon sticks once it has reached the desired strength. If you leave the cinnamon sticks in the vodka for too long, they will turn bitter. Once the extract has reached a lovely rich brown color and a strong fragrance, you should be good to pull the sticks and then store.
Homemade Cinnamon Extract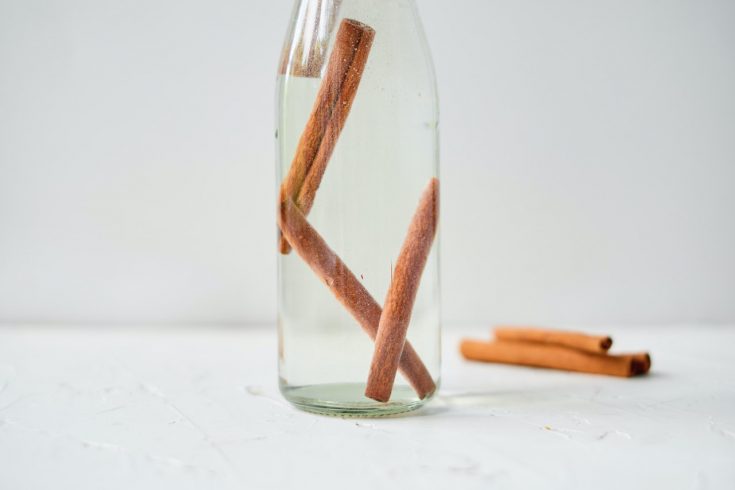 Homemade Extracts are a great way to stock up your pantry without spending a ton of money! Below, I will show you how to make this simple Cinnamon Extract with only two ingredients!
Total Time
3 months
10 minutes
Instructions
1.You can make as much or as little of the extract as you want. Try to keep a 1:1 ratio to ingredients as above. Ex. If you are making 2 cups, add 4-10 sticks of cinnamon
2.Let sit for 3 months, shake weekly (or as you remember)
3.The extract will get stronger the longer you leave it, but can be used after 3 months