Whether you're trying to overcome the gloom of the winter months or welcoming in the glory of the summer ones, more light in the home is always welcome. You may feel limited by the size of your windows but in fact there are many ways the average home can be revamped to make it much brighter. Some houses always feel really dark, but the reality is that light doesn't go into your house and disappear. By making clever use of reflective surfaces and rethinking the way your home is laid out, you can do a lot.  You'll be creating a space where you'll feel happier and more energetic. Perhaps best of all, it's a space your family and guests will love.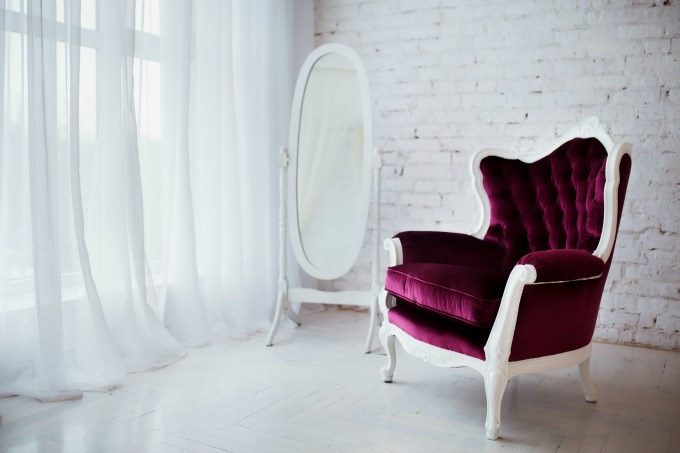 Paint, wallpaper and light
How can you change the appearance of your walls to make more of the light in your home? Most people immediately think of getting rid of dark colors. While this is a good general rule, using blacks or blues in small areas to create contrast can make lighter areas pop more.  You can achieve a similar effect with splashes of warm color like red or orange. Avoid purples, which absorb light in the green part of the spectrum – the part your eyes pick up on most.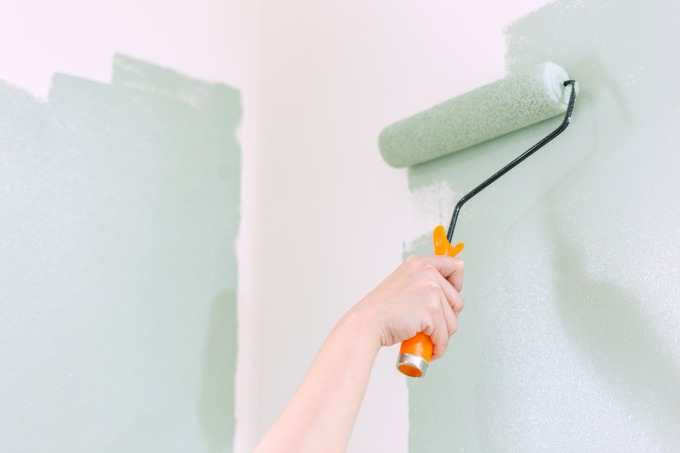 Many people think gloss paint will reflect more light, but silky emulsions are often more effective and won't look as harsh. Metallic paints can work well, but use sparingly.  They're best when used for highlighting, and larger metallic areas tend to make rooms look darker. When choosing wallpaper, avoid the very shiny stuff in favor of textured surfaces with flat areas in pale colors. White, yellow and pale orange are good colors for making a room look bright. Avoid those neutral shades that contain a lot of gray. Paint the ceiling a shade lighter than the wall to draw the eye upward and create an illusion of greater space.
Making more of your windows
In the average home, a lot of light is lost because windows are too crowded to get the most out of them. Don't place large pieces of furniture like wardrobes directly beside them. Do away with bulky curtains – a simple set of DIY plantation shutters will block far less light, especially if painted in a pale color. Avoid cluttering up window ledges and try to resist the allure of stained glass. It won't let in much light, even if does look pretty. Look at the way sunbeams come in through your windows and move across the room over the course of the day. Following this pattern, arrange your furniture to block them as little as possible.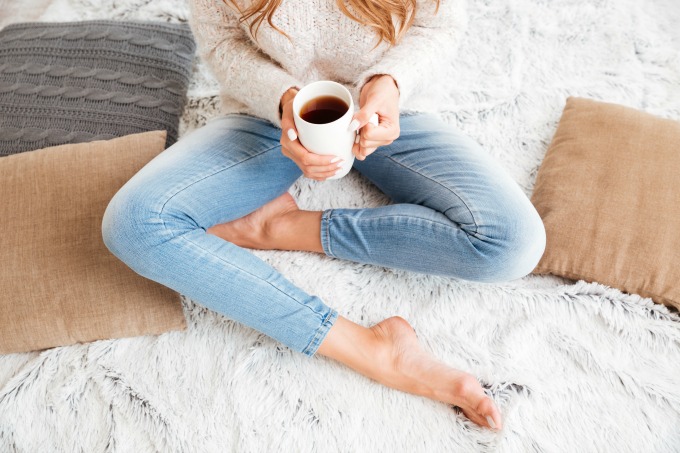 Flooring options
Dark colored carpets may be a practical choice, especially if you have children or pets, but they absorb a lot of light. Thickly textured carpets such as high-end woolen ones can do the same. Acrylic carpets are subtly reflective and a better option as regards light, especially if you stick to paler colors.  As a bonus, they're often bleach cleanable, which means that you won't have to worry about them accumulating stains.
If you want to move away from carpets, waxed wooden floors can be a great way of making your rooms look bigger and brighter. As a rule, the paler the wood, the better this effect will be. In the kitchen and bathroom, choose ceramic tiles, marble or high gloss linoleum to create a bright room that remains easy to clean and dry.
Textile choices
As with carpets, it's important to think about how the textiles in your soft furniture absorb or reflect light. For example, velvet sofa sets, which are popular this season, can look lovely but in terms of light give nothing back. Satin bedding reflects a lot of light but can easily overwhelm a small room. Silk achieves a better balance, reflecting light without producing any glare. Seeking out textures like this, and sticking to paler colors, can help you furnish your house more effectively. Remember that if you don't want to have to buy a lot of new furniture, you can always re-cover your existing pieces.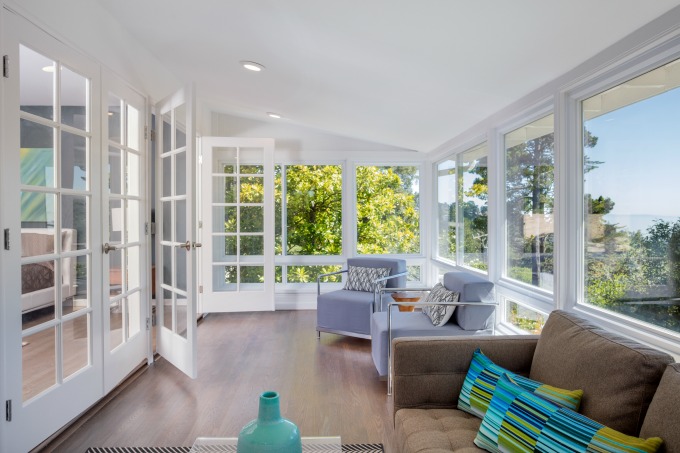 The magic of mirrors
One way of creating more of light is to use mirrors. While mirrors seem like a no-brainer, they can be tricky in practice. Many people position them opposite windows to try and maximize their effect. This often leads to a dazzling glare and generally doesn't look good. A better approach is to position them on a side wall so that they reflect light at an oblique angle. Position mirrors just right and you can direct light into spaces like hallways that don't receive much directly. Having a series of mirrors along your hallway or up your staircase can help you illuminate these areas much more effectively.
Rethinking interior walls
Often light is blocked by walls which are not weight-bearing and are actually superfluous. Creating a more open plan home can help a great deal with illumination. If you don't want to remove walls entirely, consider replacing them with walls made from glass blocks. These provide a degree of privacy while letting most of the light pass straight through. You can also switch to glass doors for a less dramatic, but still significant effect. There are sturdy reinforced versions available if you're worried about the risk of accidents.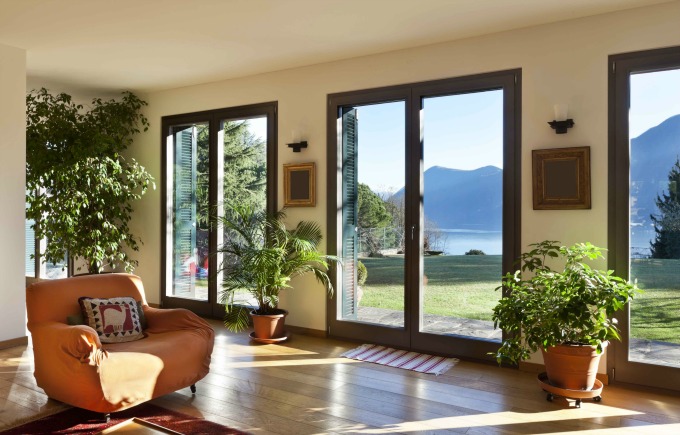 Avoiding clutter
Home that are kept clean and tidy always look much brighter. You'll want to keep all your surfaces shining and avoid dust building up, so think about this when you arrange items. It's definitely okay to have some accessories in your home. Glass ones, in particular, can help to bounce the light around and make it look more textured and natural. Choose taller, tapering shapes to enhance the apparent height of the room. Introducing plants is another great way to make rooms appear brighter because we associate them with being outdoors. Choose plant varieties that don't need too much direct sunlight so you won't need to position them directly in front of windows.
Together, little touches like this can make an amazing difference to your home. They make it feel more spacious and open, breezy and full of light.