Welcome to the world of mixology, where we explore the art of crafting delicious cocktails. Today, we're diving into the classic Tom Collins—a refreshing gin-based drink that's perfect for those warm summer days.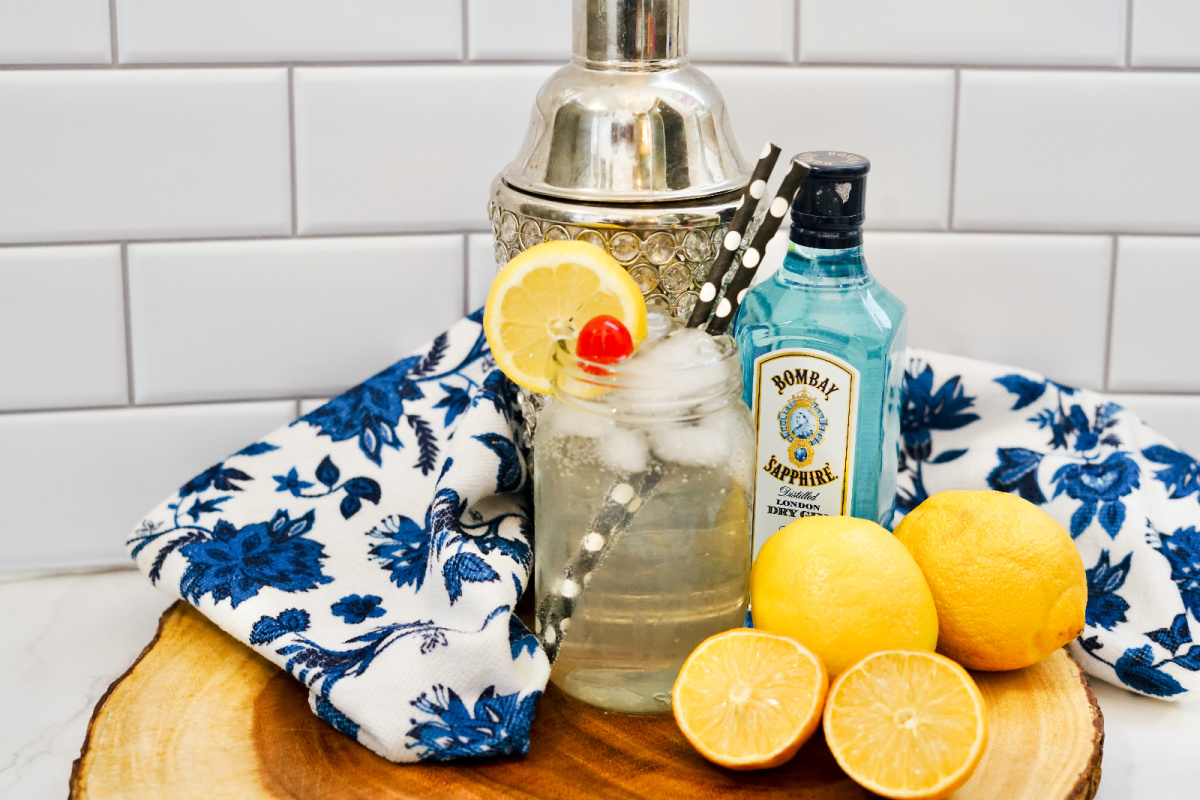 Get ready to discover the secrets behind creating the perfect Tom Collins, as well as some delectable food pairings and other cocktail suggestions to elevate your summer gatherings.
Background of the Tom Collins
Links may be commissioned.
The Tom Collins cocktail has a rich history dating back to the 19th century. It gained popularity during the gin craze and has since become a beloved classic. Known for its simplicity and refreshing taste, the Tom Collins continues to captivate cocktail enthusiasts worldwide.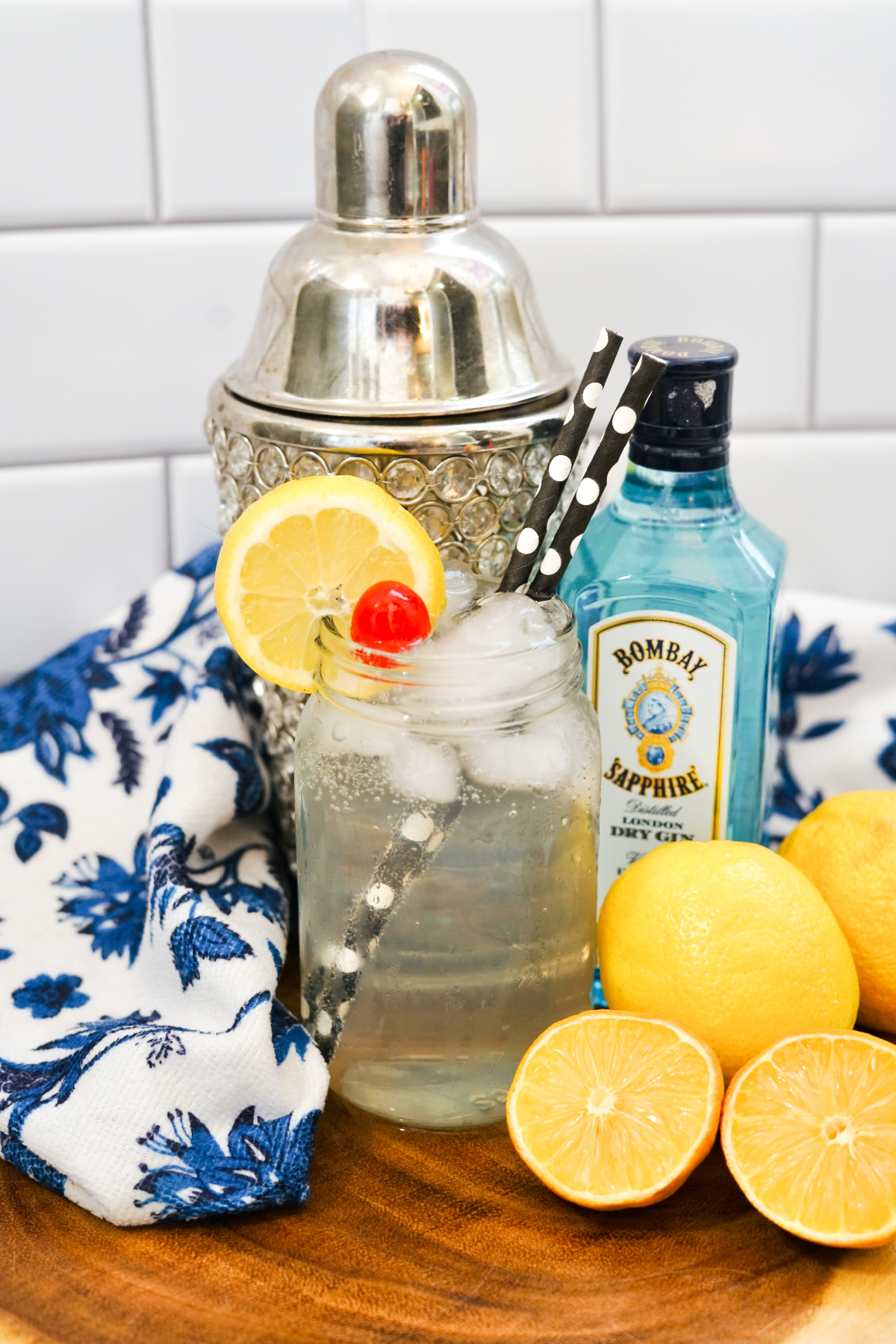 Crafting the Perfect Tom Collins
To create a Tom Collins that truly shines, let's delve into the ingredients and the process:
Dry Gin: The foundation of the Tom Collins is a quality dry gin. The choice of gin will greatly influence the flavor profile of your cocktail. Consider exploring different options such as Tanqueray, Beefeater, or Bombay Sapphire, each offering its unique blend of botanicals.
Fresh Lemon Juice: Squeezing fresh lemon juice is essential for achieving the vibrant, citrusy notes that make the Tom Collins so refreshing. A citrus juicer can make this task easier, ensuring you extract every drop of zesty goodness.
Simple Syrup: To balance the tartness of the lemon juice, simple syrup adds a touch of sweetness to the cocktail. You can easily make your own by dissolving equal parts sugar and water, or opt for the convenience of pre-made simple syrup.
Club Soda: The effervescence of club soda adds a delightful fizz and enhances the refreshing nature of the Tom Collins. Stock up on some quality cans of club soda to ensure you always have them on hand for your mixology adventures.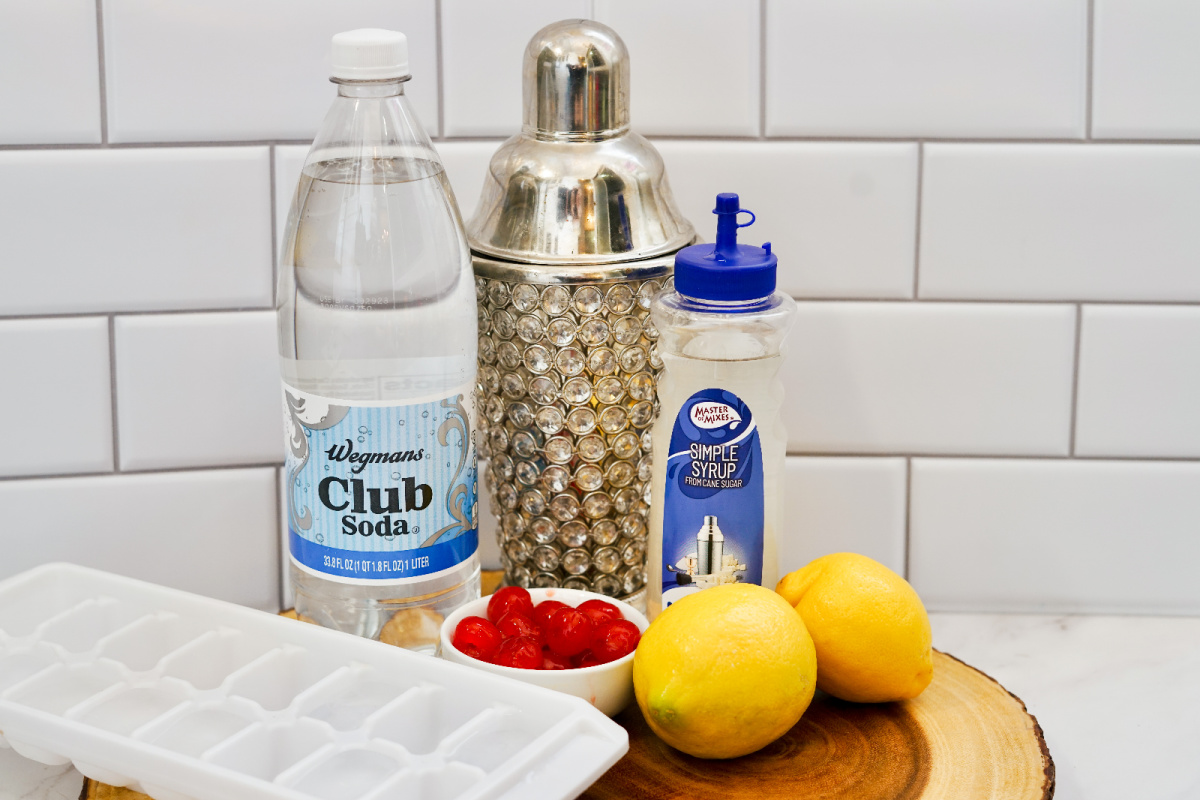 Now, let's mix up the perfect Tom Collins
Ingredients
2 ounces dry gin
1 ounce lemon juice , freshly squeezed
1/2 ounce simple syrup
2 ounces club soda
1 lemon slice (garnish)
1 cocktail cherry (garnish)
Ice Cubes
Directions
Fill a glass with ice cubes, providing a chill that will make your Tom Collins even more refreshing.
Pour 2 ounces of dry gin into the glass, selecting your preferred brand to match your taste preferences.
Squeeze in 1 ounce of fresh lemon juice, allowing the tangy citrus flavors to shine.
Add 1/2 ounce of simple syrup to balance the tartness with a touch of sweetness.
Pour in 2 ounces of club soda, creating a delightful fizz that dances on your taste buds.
Give the mixture a gentle stir to ensure all the flavors are harmoniously combined.
For a final touch, garnish your Tom Collins with a lemon slice and a cocktail cherry, adding visual appeal and a hint of citrus aroma.
Food Pairings and Cocktail Suggestions
The Tom Collins pairs exceptionally well with various dishes and can be enjoyed alongside a range of culinary delights. Here are some suggestions to elevate your summer gatherings:
Light Bites: Serve your Tom Collins with a platter of fresh seafood, such as shrimp cocktail or oysters on the half-shell. The crisp and citrusy flavors of the cocktail beautifully complement the delicate flavors of the seafood.
Salads: Pair your Tom Collins with a refreshing salad, such as a classic Caesar salad or a vibrant summer salad with mixed greens, juicy tomatoes, and tangy vinaigrette. The cocktail's bright and zesty profile provides a delightful contrast to the fresh and crisp salad ingredients.
Grilled Fare: Fire up the grill and enjoy your Tom Collins with grilled meats, such as juicy burgers, succulent chicken skewers, or marinated steak. The cocktail's refreshing qualities help cleanse the palate between each flavorful bite.
Other Cocktail Suggestions
While the Tom Collins is a classic favorite, why not explore some other delightful cocktails to add variety to your mixology repertoire? Here are a few suggestions:
Mojito: A refreshing blend of rum, lime juice, mint leaves, and simple syrup, the Mojito is perfect for those who enjoy a minty and tangy twist. Try this fun Pineapple Mojito for something different.
Margarita: Transport yourself to a tropical paradise with a classic Margarita. Combine tequila, lime juice, and orange liqueur for a sweet and tangy cocktail that's guaranteed to be a hit at any gathering.
Aperol Spritz: This vibrant Italian aperitif combines Aperol, prosecco, and a splash of soda water. It's a light and bubbly drink with a unique blend of citrus and herbal notes.
Conclusion
The classic Tom Collins is a refreshing gin-based cocktail that epitomizes the essence of summer. By carefully selecting the right ingredients and following the steps outlined, you can create a Tom Collins that will impress your guests and leave them longing for more. Don't forget to explore food pairings and other cocktail suggestions to expand your mixology horizons. Cheers to the delightful world of cocktails and the joys of sharing good times with loved ones!