If you love food and wine equally, it's pretty much a no-brainer that you'll need to have different varieties on hand. However, if you're like most people, you've never considered that your favorite cab doesn't go with everything, or that your shellfish dish might go better with a cool climate chardonnay.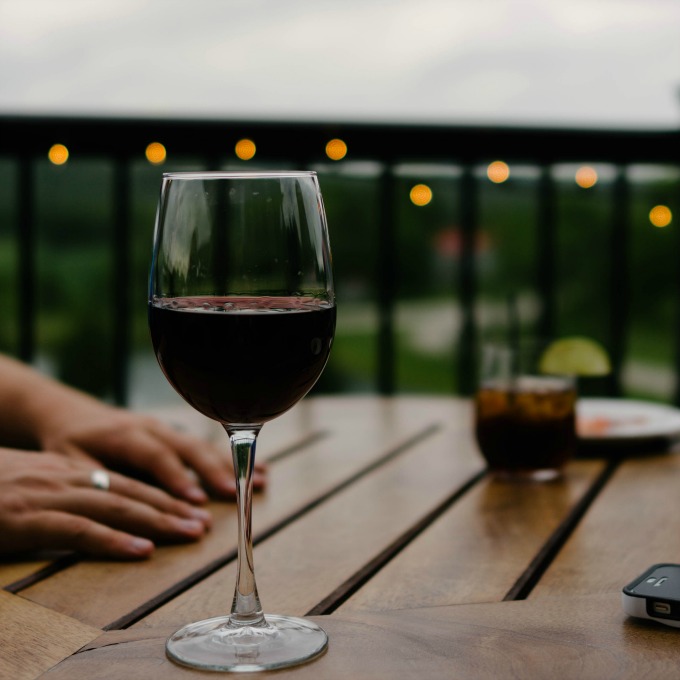 Don't worry – you don't need to be a sommelier to look like an expert on matching flavors.  This food and wine pairing guide will help you find the perfect fit for each of your favorite vinos.
Your Guide to Excellent Food and Wine Pairings
It wasn't that long ago that wine came from basically three areas – Napa, France, and a little from Spain. In the past 20 or so years, our wine worlds have really opened up. There's a whole world of wine out there now, and so many regions are producing really great wines.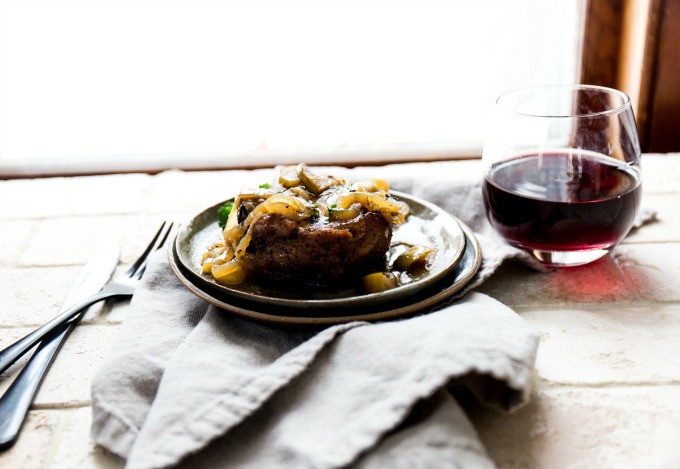 Steak and Cabernet Sauvignon
If you're going to have the perfect steak, you need to pair it with the perfect red, suggests Food Network. The perfect red is something that isn't too sweet but not too dry either, such as Cabernet Sauvignon.
Cabernet Sauvignon is high in tannin, which is a substance that leaves a chalky residue on the cheek and dries the mouth after drinking. The fat in steak combats tannin, and the meat's bold flavor matches the fruitier notes of the wine. If you're not a huge cab fan, consider pairing a steak with Merlot. Grilled steaks often pair well with red Zinfandel or even Australian Shiraz too.
Seafood and Chardonnay
Seafood is almost always best paired with a light and airy Chardonnay, such as a Russian River Chardonnay. Whether your meal is on the more affordable side, such as prawns or grilled fish in a pasta or risotto, or on the finer side, such as lobster or scallops, a Chardonnay should be your go-to wine of choice. Fionna Beckett really breaks down which combinations work best with this lighter wine. If Chardonnay is your wine of choice, you may be pleasantly surprised by just how many options you have.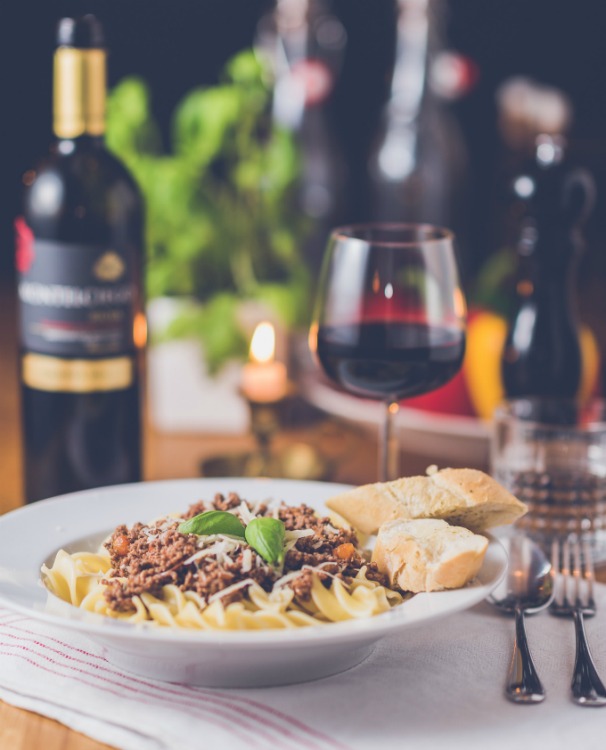 Spaghetti and Chianti
Have you ever noticed that in almost any Italian restaurant, they have bottles of Chianti everywhere? Seriously, they're practically hanging from every available surface. There's a reason for that. Chianti pairs exceptionally well with tomato-based dishes because it softens the acidity of the sauce. Spanish Rioja also pairs well with spaghetti, and both Chianti and Rioja go nicely with a bit of parmesan cheese.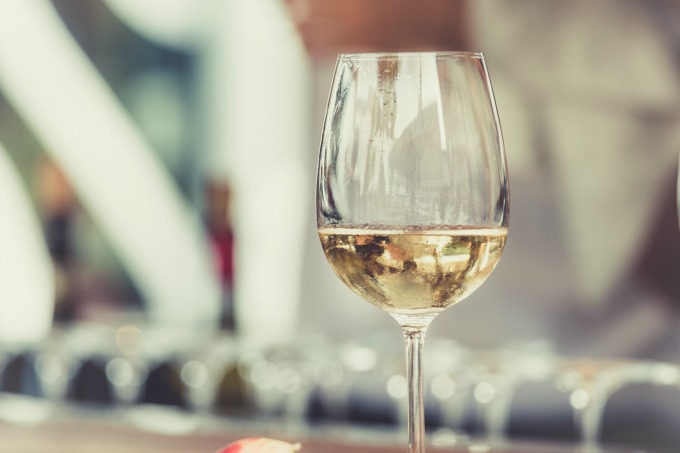 Spicy Indian and Riesling
If you bemoan Indian takeout because it never seems to mesh well with wine, you'll be pleasantly surprised to learn that it does go well with at least one type of vino. Riesling gives the palate a little bit of relief with a spicy meal and this is because the wine is lower in alcohol. Any wine that is high in alcohol will actually enhance the burn, which, depending on your spice tolerance, could either be a good or a bad thing.
Indian isn't the only type of spicy cuisine that benefits from a Riesling. Mexican dishes, Thai, and spicy Chinese dishes also pair nicely.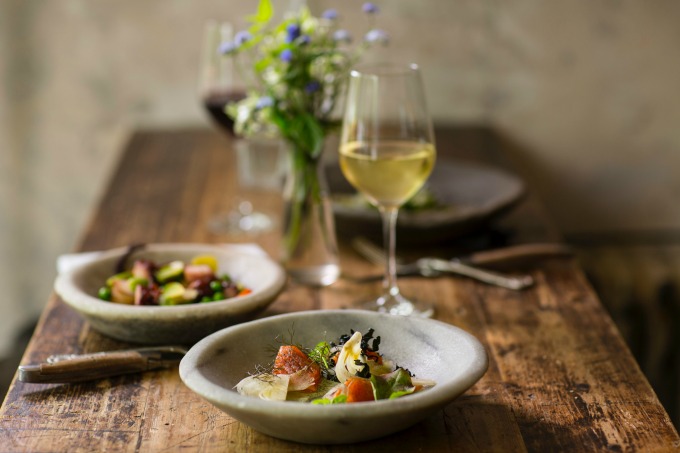 Salmon and Pinot Noir
Pinot Noirs often make for funny wines, but funny in a good way. Though light in color, Pinot Noirs actually pair well with heartier fish, such as salmon and mahi-mahi. They also go really well with heartier meats, such as sausage and grilled chicken. To really accent the flavors of the wine, serve your salmon with mushrooms, strawberries, or figs.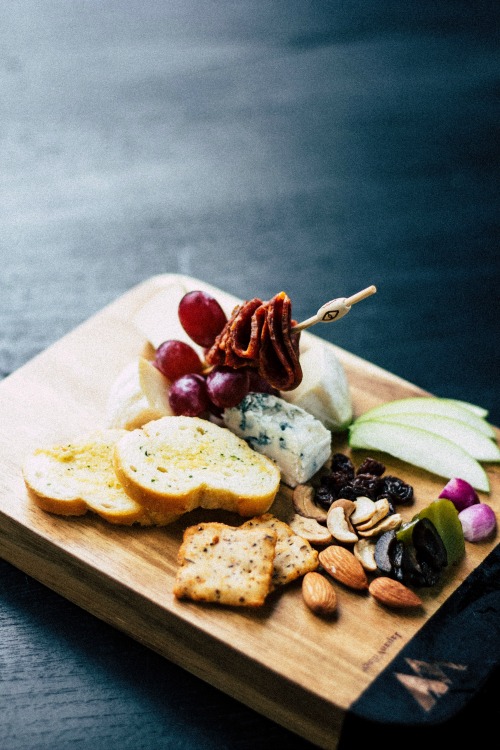 Stilton and Port
If you're looking for a nice wine to pair with your equally nice cheese for your get-together, go with a Port. Stilton cheese is especially salty and a beautiful contrast to Port's sweetness. Both the cheese and the wine possess an earthy, tawny flavor, rendering them an even more perfect match, if possible. You can also serve equally sweet wines such as Sherry and Madeira with salty and strong cheeses, such as blue cheese and Roquefort. Port is also great with figs.
Lamb and Bordeaux
Lamb is gamey and rich and therefore requires a wine that has an equally bold flavor. With bold, fruity notes, Bordeaux is that wine. The fatty richness of the meat really helps to balance the dry tannins of the wine and vice versa—the wine helps soften the bold flavors of the meat. You may also want to try pairing a Bordeaux with other game, such as venison or rabbit.
Both food and wine are beautiful things, and when paired correctly, they can both become even more so. When planning your next meal, be sure to take your wine inventory into consideration. Your meal will be all the more delectable for it.