Thanks to prAna for sponsoring this post.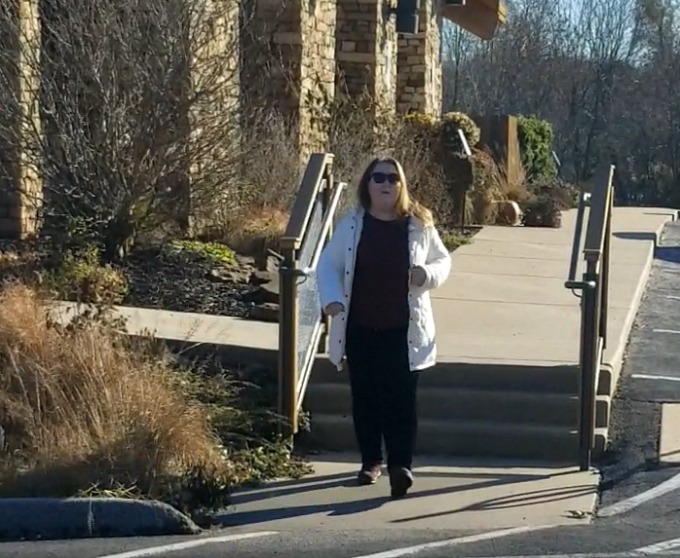 In recent years, there's been a lot of talk about fast fashion and its effect on the environment. It's probably something most people don't even consider when they're out shopping.
prAna believes in clothing that doesn't harm the environment, and are classic styles. Even better, they're not going to break the bank.
prAna has such great clothing items, and they're all eco-friendly. What does that mean? It means they use sustainable fabrics like hemp, and organic fibers, like organic cotton. Another focus of the brand is recycled fabrics made from things like plastic bottles. How cool is that?
These pictures were taken on a day when it was 20 degrees outside, and the lake made it feel like it was about 5 degrees. It was the perfect environment to test out the warmth of the prAna cozy winter clothing.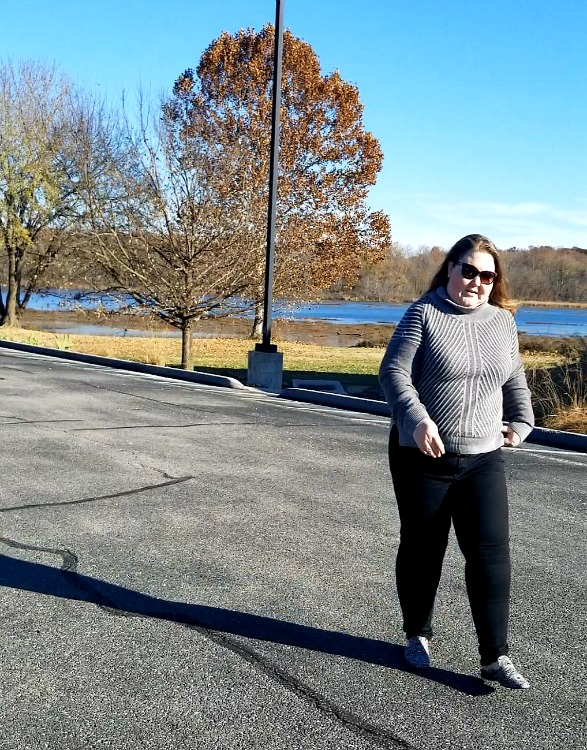 Sentiment Sweater
This sweater is so great. First off, it's 100% organic cotton. No itchy wool here. Second, it's a fantastic length. I have a really long torso, so I was a little concerned that the Sentiment Sweater would be too short. It hits right about at my natural waist, and is a great option between a crop and a tunic length. The detailing is great, too, and adds a little something extra without it being a pattern or taking away from the neutral feel.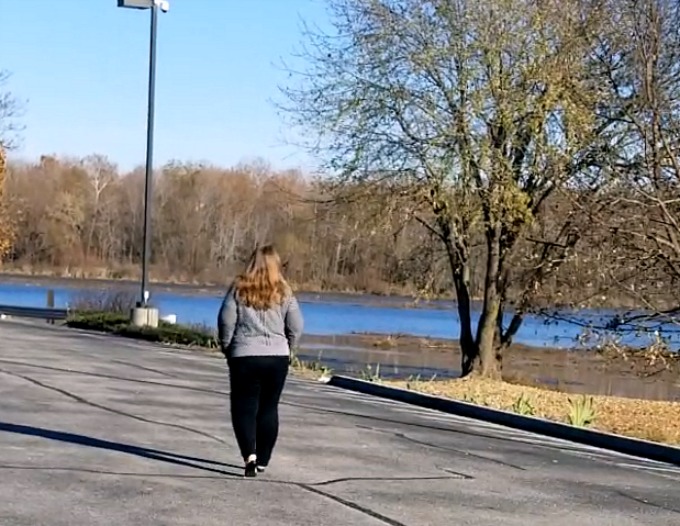 And did I mention the warmth?  Oh, it feels so good on. The collar can be worn up, like a turtleneck, or folded down, too. I definitely see this getting a lot of play in my wardrobe. The Sentiment Sweater is fair trade certified too.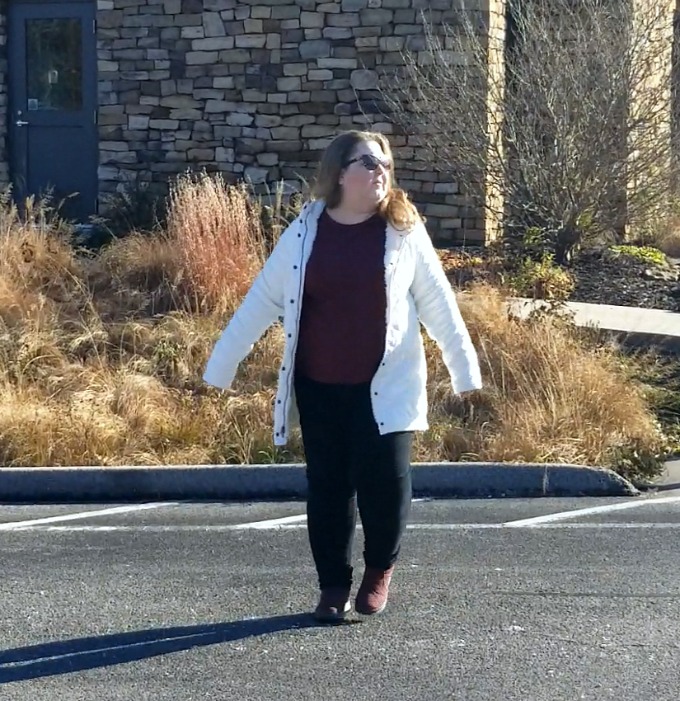 Diva Long Jacket
Let's be honest here – the puffer jacket is a staple of your fashion wardrobe for several months a year. Upgrade your style with the prAna Diva Long Jacket. It has an amazing figure flattering design that hugs in all the right places. The combination of the princess seaming and the rib knit sides make this a piece that has tons of style. It's lined with a quilted Sherpa lining that's so soft and cozy. The Diva Long Jacket has zippered hand pockets, too. For me, they were in a strange place, almost on my rib cage right above my waist. That might be partly my long torso, though.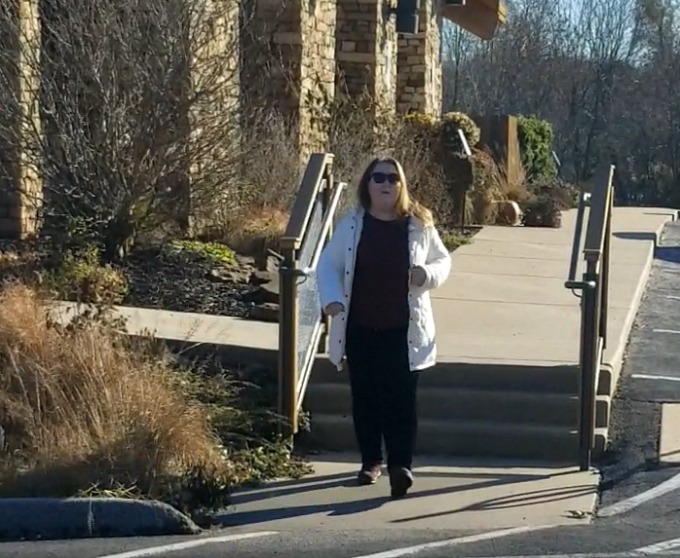 I was a little concerned that the Bone color would show dirt and wear, but I haven't really had that issue yet. The water-resistant outer shell is made from Bluesign® approved fabric, too. What's Bluesign? It's an organization that oversees sustainability in fabric and textile manufacturing. They make sure that the fabrics are sustainable, and meet stringent safety standards.
Pick up your own
prAna is giving How Was Your Day? readers a 15% discount when you shop online. Use code WPGBF18 and get 15% off online! I might use this code and pick up a couple more pieces myself.