As the summer sun bids farewell, it's time to embrace the enchanting season of fall. Nature begins transforming into a mesmerizing canvas of warm reds, golden yellows, and rustic oranges. Ah, the magic of fall is in the air!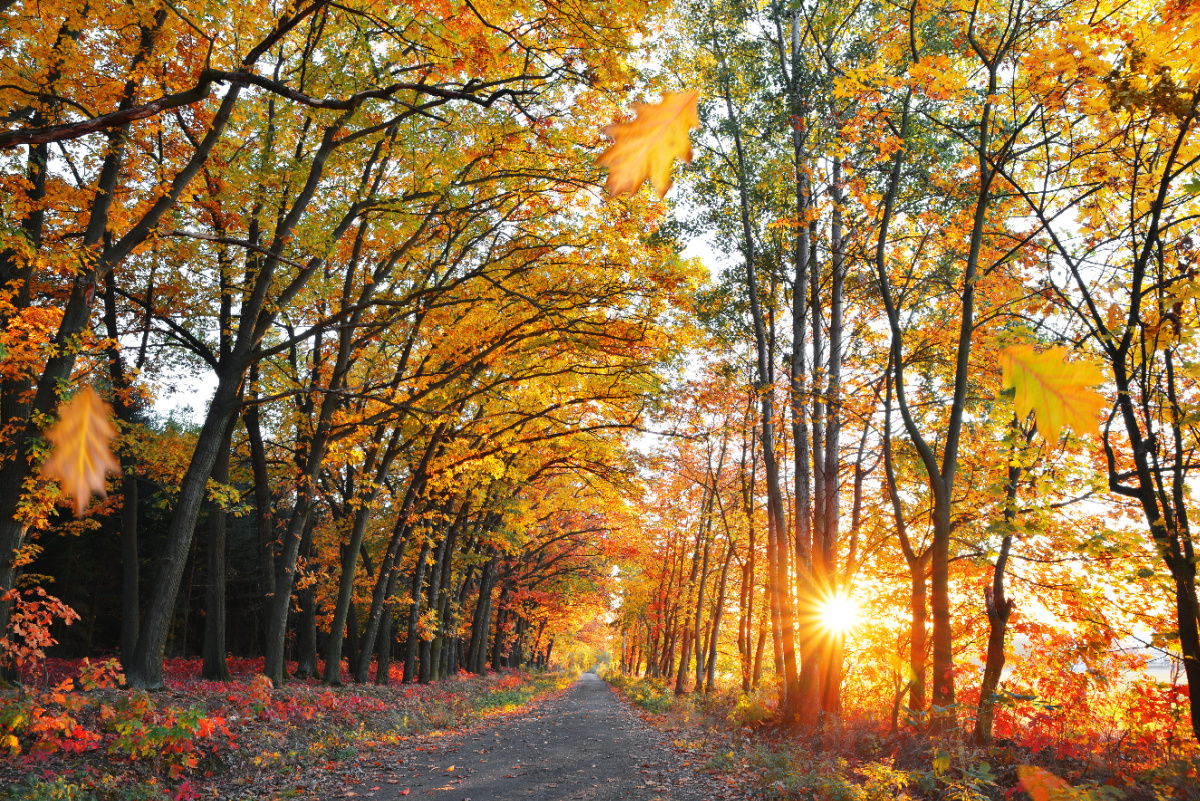 To make the most of this special time of year, we've got a fall bucket list jam-packed with 30 delightful activities and experiences. So, whether you're a leaf peeper, pumpkin spice fanatic, or just someone who loves cozy sweaters, get ready to dive into the best of fall!
This ultimate fall bucket list is jam packed full of great ways to enjoy the changing seasons. From free and practically free things to do at home or in your neighborhood all the way to things that make for a great fall weekend getaway, there are things for everyone, and all ages. There are even some great fall date night ideas.
The Ultimate Fall Bucket List
Links may be commissioned.
Apple Picking at the Orchard: You know what they say, "an apple a day keeps the doctor away." And guess what? Picking your own apples from a charming orchard is ten times better. Head out with your crew, grab a basket, and fill it with the juiciest apples you can find. It's like a sweet treasure hunt. This is always one of my favorite fall things to do.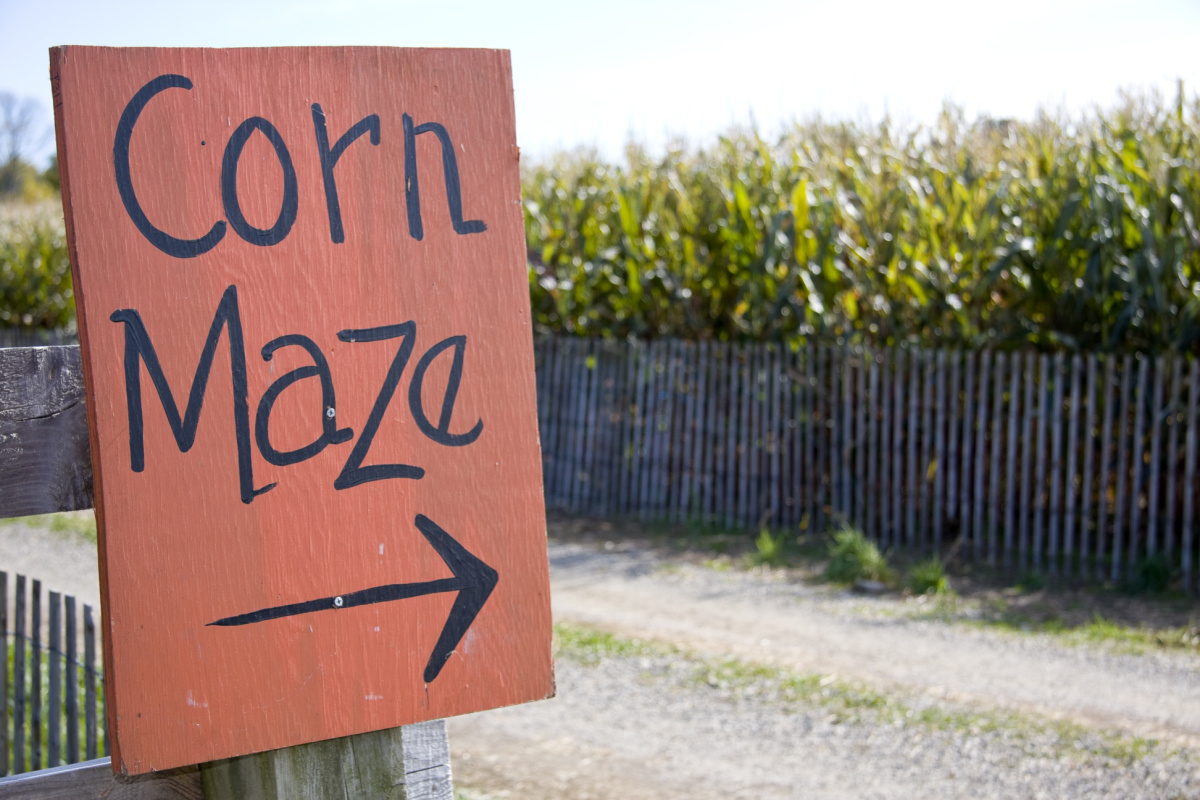 Conquer the Corn Maze: Challenge your sense of direction and have a blast navigating through a challenging corn maze. Get lost in the twists and turns, and experience the thrill of finding your way out with friends and family by your side.
Master the Art of Pumpkin Carving: Grab a pumpkin, carve a spooky face, or maybe something artsy – it's all up to you! Pumpkin carving is an art form, and you're about to become a Picasso of pumpkins. Show off those skills and light up your front porch with your masterpieces. Isn't pumpkin carving on pretty much everyone's fall bucket list?
Take a Scenic Drive: I'm all for no money and low money fun, and this is one of the best fall bucket list ideas that's low in cost. Buckle up and hit the road for a scenic drive that'll take your breath away. Even if the leaves aren't super vibrant, nature still paints a stunning tapestry of colors. Roll down the windows, breathe in the crisp autumn air, and soak in the beauty that surrounds you. As you cruise through winding roads and colorful forests, you'll feel like you're driving through a postcard.
Cozy Bonfire Evenings: Time to get cozy by the bonfire! Grab some marshmallows, skewer 'em, and roast 'em till they're golden brown. Add some ghost stories, and you've got the perfect recipe for a fun-filled evening with friends and family.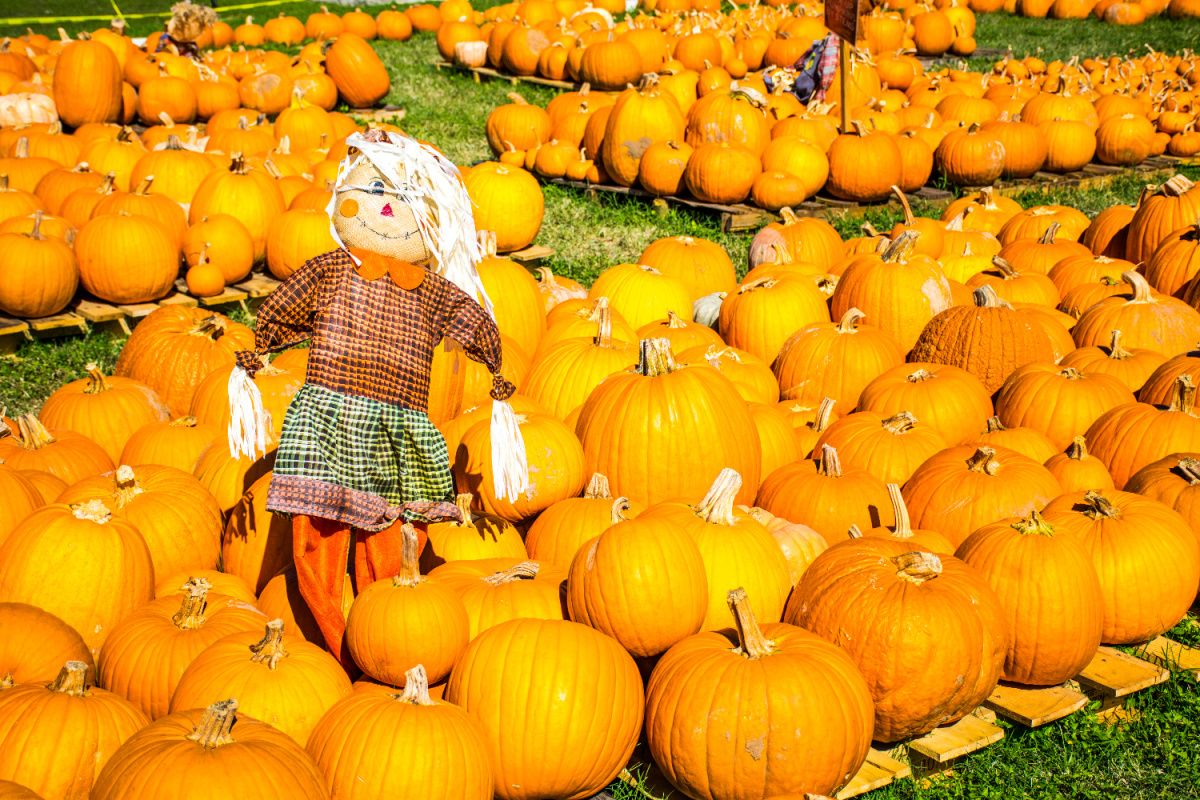 Explore a Pumpkin Patch: Visit a charming pumpkin patch and let your imagination run wild as you search for the perfect pumpkin. Whether you're decorating your home or using them for baking, these cheerful orange globes are a symbol of fall festivities.
Hayride Adventures: Indulge in the rustic charm of fall by hopping on a hayride through the countryside, or around downtown, as they do in my city. Marvel at the picturesque landscapes and enjoy the company of your companions as you revel in the simple pleasures of the season. With hay bales as your seats and the sweet scent of autumn in the air, this ride is pure bliss.
Fall Baking Extravaganza: Bring out the baking sheets, 'cause it's time to whip up some fall treats! From apple pies to pumpkin spice cookies, your kitchen will smell like fall heaven. This is another cheap thing to do in fall.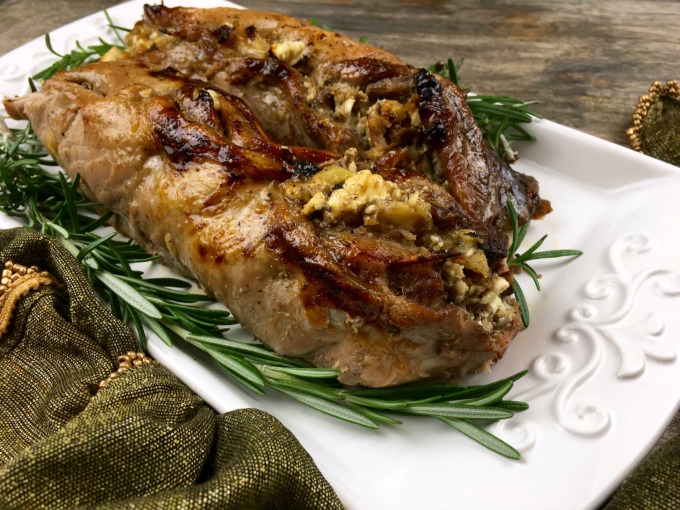 Host a Cozy Fall Dinner Party: Dinner party, anyone? Host a gathering and go all out with fall-themed decorations and dishes. Set the mood with cozy lighting and serve up comfort food that'll warm everyone's hearts. From creamy butternut squash soup to savory apple-stuffed pork loin, the menu will be a celebration of fall's bounty.
Wander on a Nature Hike: Immerse yourself in the beauty of fall on a nature hike. The crunch of leaves beneath your feet, the rustle of the wind, and the vibrant colors of the foliage create a magical experience. Plus, this fall bucket list item gets you some exercise and it can be free.
Movie Nights with a Twist: Transform your movie nights with classic fall films or Halloween-themed movies. Get cozy under blankets while sipping hot apple cider or pumpkin spice lattes for the ultimate autumn movie marathon.
Attend Local Festivals: Fall festivals are the bee's knees! From pumpkin carving contests to corn shucking championships, you'll find the quirkiest and most charming events in small towns, while larger towns tend to have arts fairs and great options to get a head start on your holiday shopping. Explore the lively fall festivals and fairs in your area.
Preserve the Beauty of Fall: Capture the fleeting beauty of fall by collecting colorful leaves and pressing them in a scrapbook or framing them as decorations. These nature-inspired keepsakes will be cherished for years to come.
Sip Seasonal Beverages: Warm up with a cup of hot apple cider or a pumpkin spice latte. There's a reason we talk about PSL season. Sipping these fall beverages is like wrapping yourself in a cozy hug.
Embrace Fall Crafts: Tap into your creative side and try your hand at knitting or crocheting. Create cozy scarves or hats to keep you warm throughout the season while showcasing your artistic flair.
Haunted House Adventure: Get your heart racing with a visit to a haunted house or join a ghost tour for spine-chilling thrills. Experience the spooky side of fall and embrace the mystery of the season. Plus, this fall bucket list item is only around for a short time each year.
Cheer on Your Team: Engage in the excitement of fall sports by attending a football game or organizing a tailgate party. Show your team spirit and enjoy the camaraderie with fellow fans.
Fall Picnic in the Park: Pack a cozy blanket, seasonal treats, and hot beverages for a charming fall picnic in the park. Bask in the beauty of nature and relish the company of loved ones.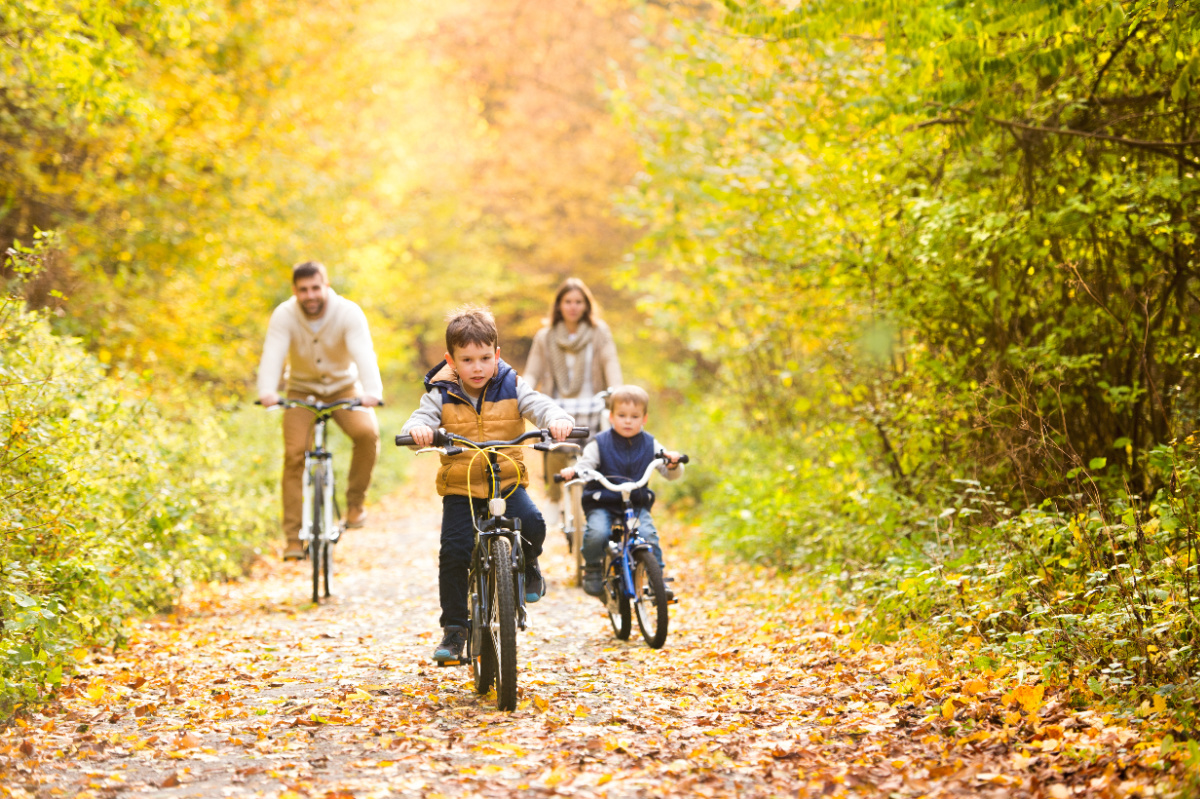 Bike Ride Amidst Fall Foliage: Take a leisurely bike ride through nature trails or parks adorned with fall foliage. Grab your bike and hit the trails amidst the breathtaking fall foliage. Trust us; this scenic bike ride will make you feel like you're riding through a painting.
Farm Animal Encounter: Calling all animal lovers! Visit a farm or petting zoo and meet adorable farm animals. Feeding goats, petting sheep, and making new furry friends – it's cuteness overload! Many towns have working farms as part of their parks systems. You might also look into agri-tourism in your area, or see if one of the colleges has an agriculture program.
Delve into Fall Recipes: Expand your culinary skills by trying new fall-inspired recipes. From hearty butternut squash soup to delectable cinnamon rolls, fall recipes are the epitome of comfort.
Autumn-Themed Photo Shoot: Get your pose on amidst the fall colors! Gather your friends and have a fun photo shoot with leaves, pumpkins, and all things fall. #FallVibes It's a great way to create lasting memories.
Embrace Fall Decorations: Deck the halls with fall decorations. Bring out the pumpkins, hay bales, and autumn wreaths to transform your home into a fall wonderland.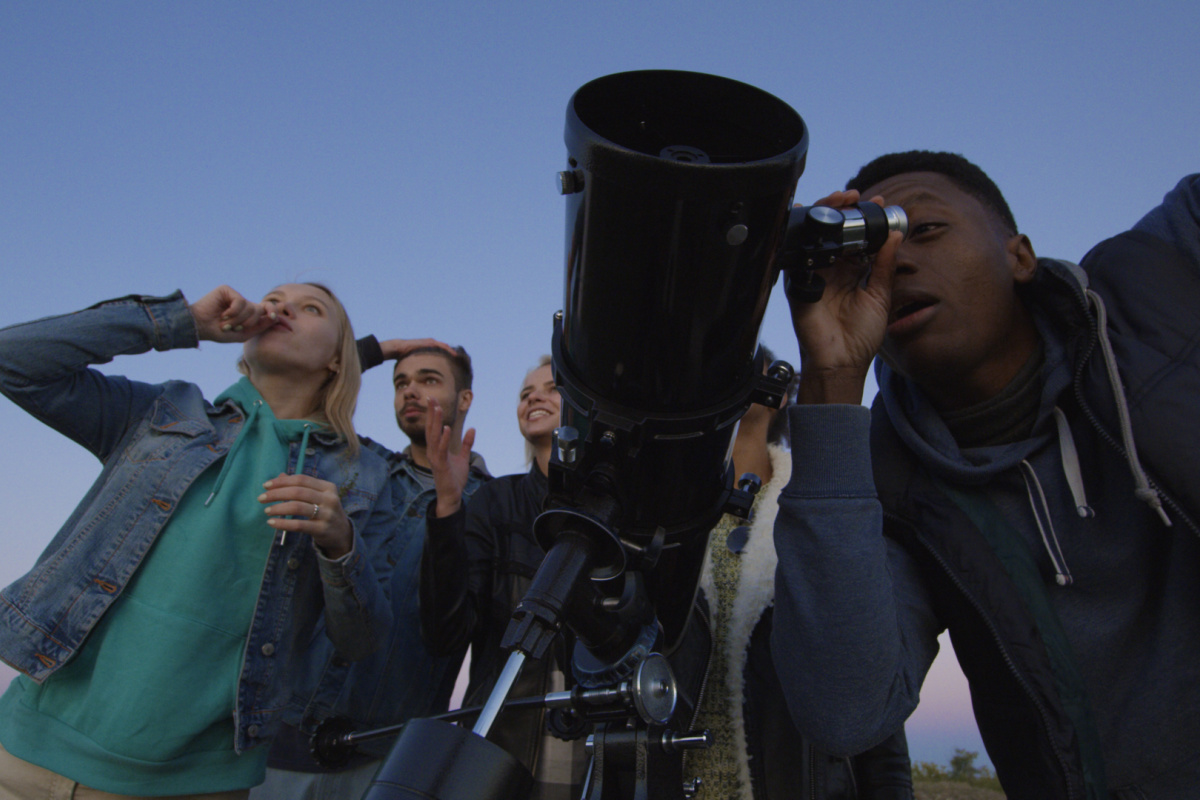 Stargazing Under the Fall Sky: Grab a blanket, lie back, and gaze at the stars twinkling in the fall sky. It's like a free planetarium show!
Scenic Train Ride: Hop aboard a scenic train ride and enjoy the beauty of fall from a different perspective. The chugga-chugga of the train and the changing scenery make it a unique and relaxing experience.
Unleash Your Inner Artist: Indulge in creativity by trying your hand at painting or crafting fall-themed artwork. Let your imagination run wild as you capture the beauty of fall in your unique creations.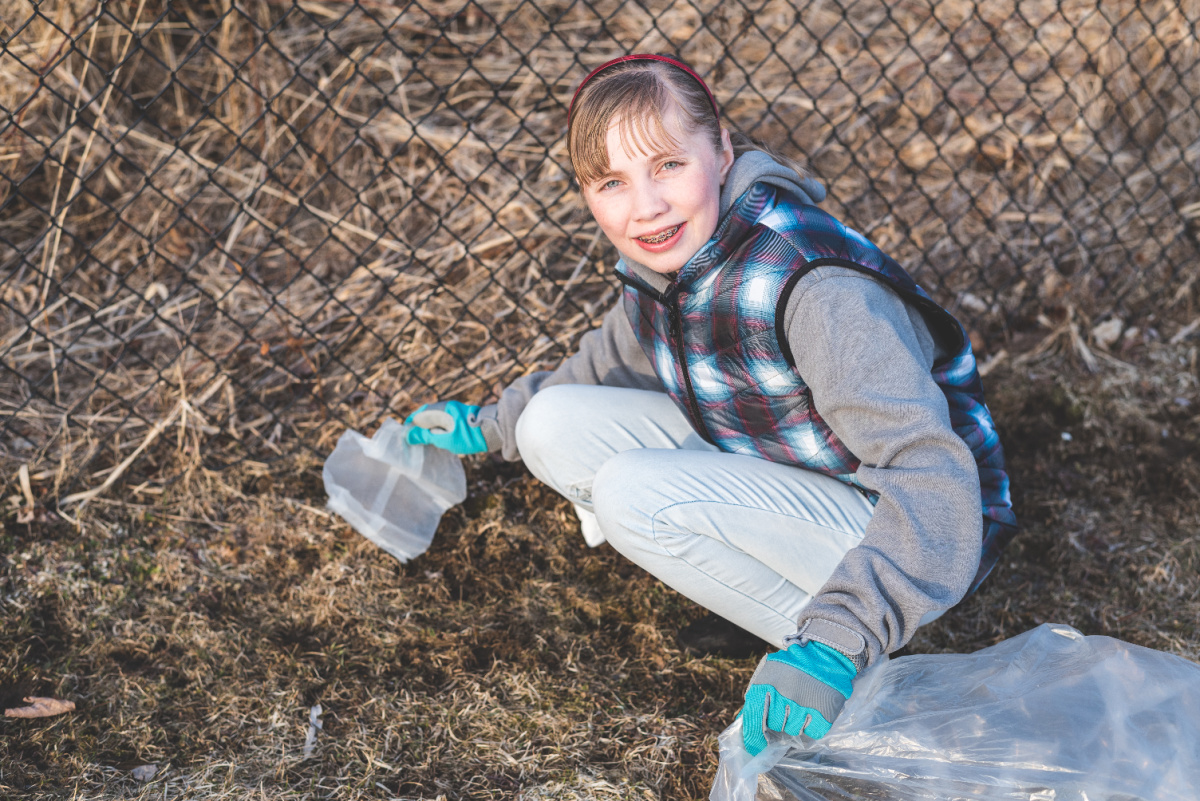 Volunteer in Your Community: Share the fall love by volunteering in your community. Whether it's helping at a soup kitchen or a fall festival, giving back is the heart of the season.
Explore New Destinations: Embark on day trips to nearby towns known for their fall festivities. Discover hidden gems and immerse yourself in regional autumn traditions.
Cozy Board Game Days: Ready for some friendly competition? Have a blast playing board games with your pals while sipping on hot cocoa or apple cider.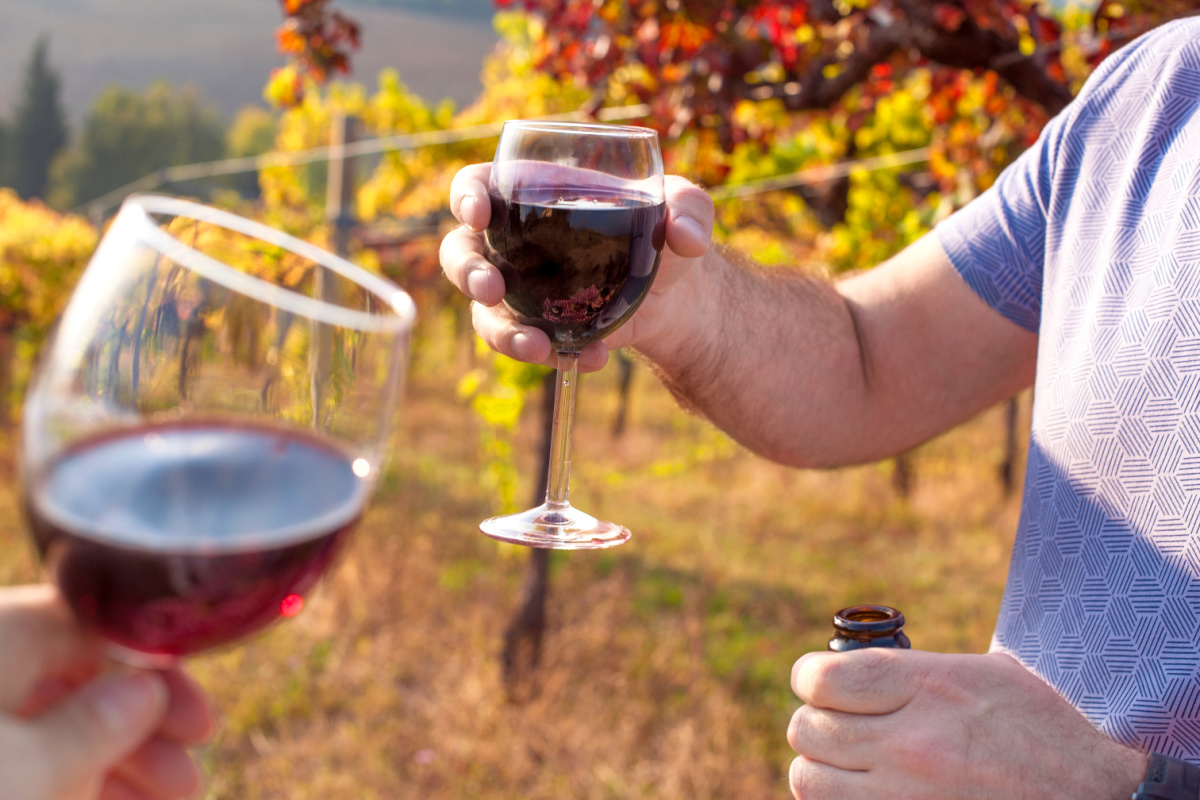 Savor Seasonal Tastings: Indulge in the unique flavors of fall-inspired beverages with visits to wineries or breweries. Delight in the unique flavors of fall-inspired beverages while learning about the art of brewing or winemaking. Savor apple ciders, pumpkin ales, and spiced wines – it's like a taste tour through fall paradise!
Conclusion
There you have it – the ultimate fall bucket list that'll fill your days with enchantment and fun! No matter if you're seeking outdoor adventures or cozy indoor moments, this season offers something for everyone.
Whether you're a pumpkin enthusiast, a leaf lover, or just someone who enjoys the cool breeze of fall, these fall bucket list activities are sure to make your autumn unforgettable. Embrace the magic of fall, and let the spirit of the season guide your adventures. Happy fall exploring!