Hot chocolate is one of my favorite little indulgences. You can have a quick cup with premade hot chocolate mix, or you can spend the time and make it from scratch.
Or, if you're feeling really extravagant, you can make boozy hot cocoa. Oh yeah, that's right. A little addition of your favorite spirit or liqueur can elevate your drink from tasty to a real treat.
We've gathered up several of the best spiked hot chocolate recipes from around the internet. These are delicious, and we think that once you try them, you'll agree.
Boozy Hot Cocoa Recipes
Hot Chocolate with Bailey's by Coastal Wandering
This cocoa is so creamy and has the perfect kick thanks to the addition of Bailey's Irish Cream.
Boozy Grinch Cocoa by Aspiring Winos
Watching the Grinch soon? Then get these grinchy cocoas ready for the grown ups!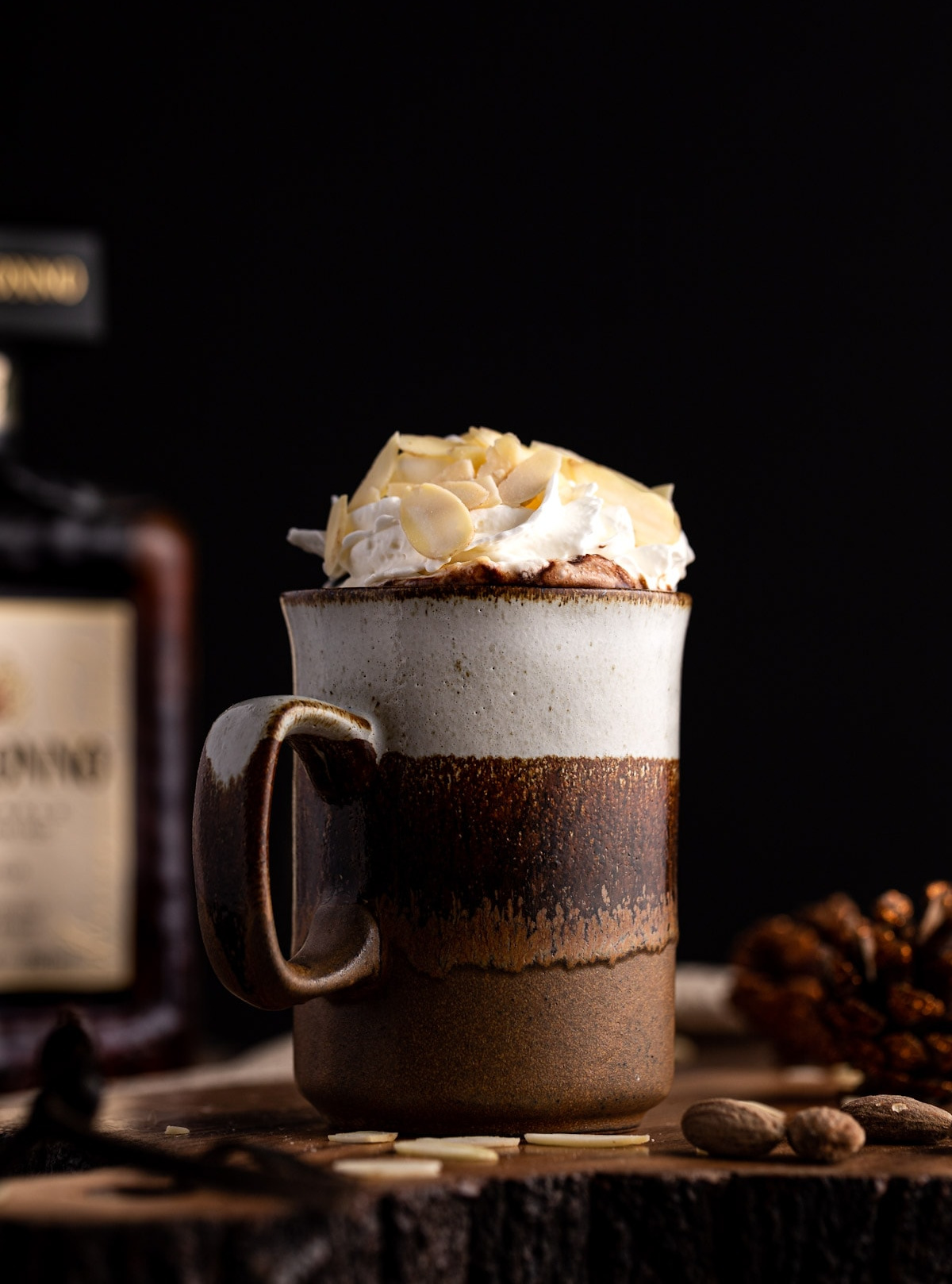 Dark Chocolate Cocoa with Amaretto by The Littlest Crumb
Amaretto is perfect in cocoa. It gives it just the right amount of almond flavor.
Kahlua Hot Cocoa by Cocktails and Cake
Kahlua in cocoa is a dreamy idea that you will want to try as you watch the snowfall.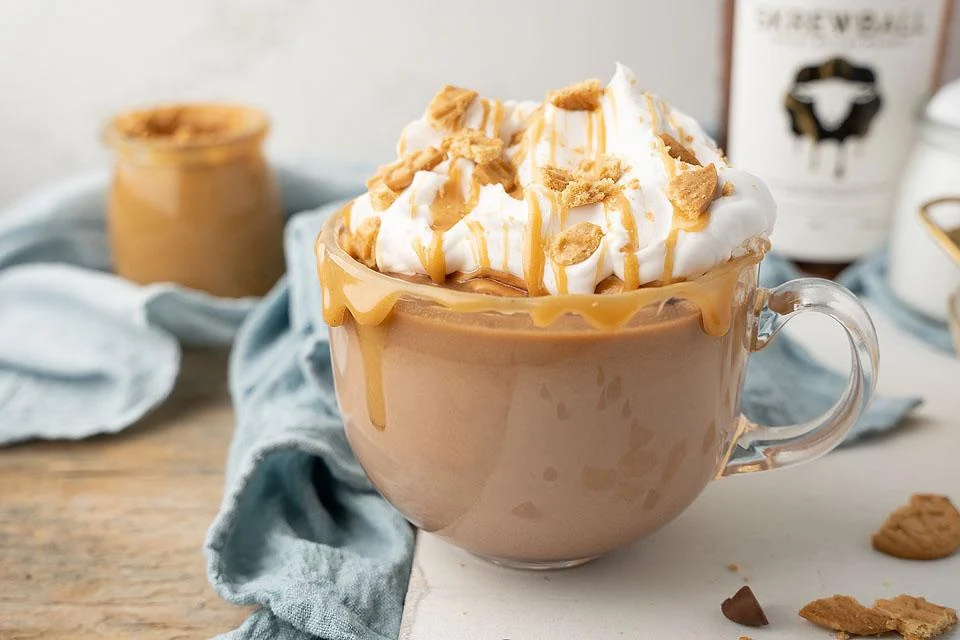 Boozy Salted Peanut Butter Cocoa by xoxo Bella
Love peanut butter? Then you are going to go nutty for this beautiful, boozy recipe.
Spiked Kit Kat Cocoa by Aspiring Winos
Give your cocoa a kick and a great kit kat candy vibe with this recipe that has several interesting liquors included!
Peppermint Patty by Platter Talk
This boozy drink is easy to make and tastes just like a peppermint patty!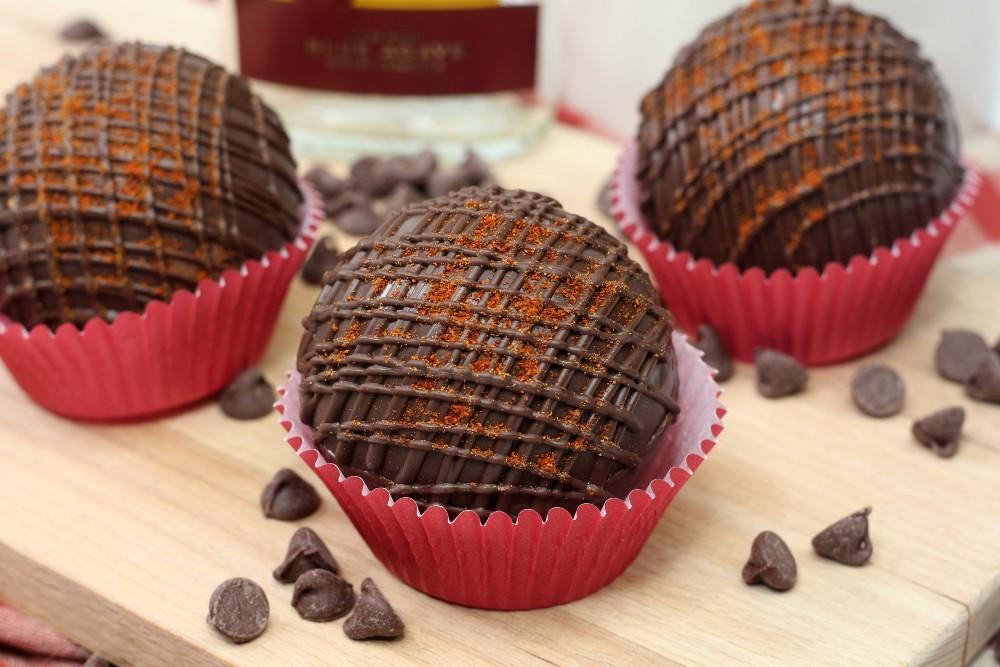 Boozy Mexican Hot Cocoa Bombs by Ottawa Mommy Club
Give cocoa bombs a perfect grown up enhancement with the addition of tequila!
Peppermint Cocoa by Miss in the Kitchen
Peppermint cocoa is a classic in the winter, but this recipe is guaranteed to warm you up!
Vegan Cinnamon Spiked Cocoa by Veggie Inspired
This vegan cocoa recipe is boozy and has a delightful addition of cinnamon to set things off just right!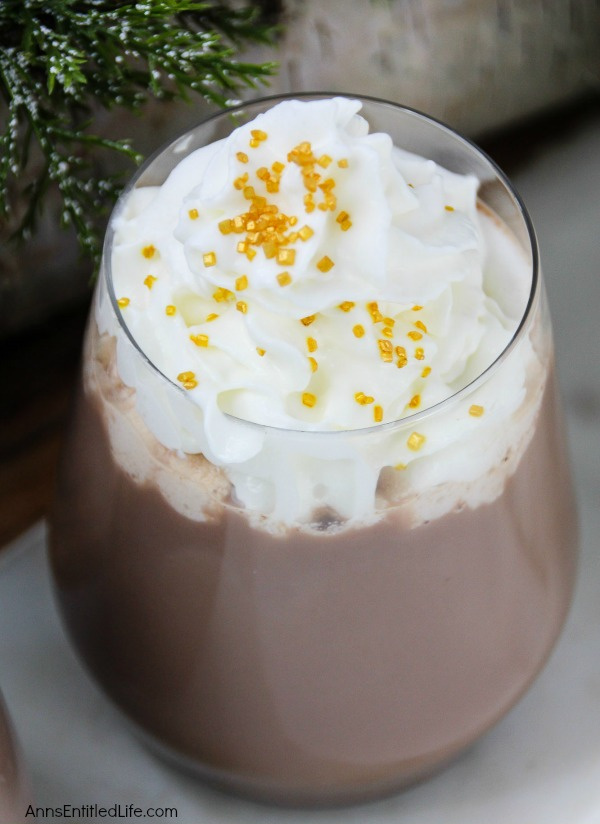 Bourbon Boozy Hot Cocoa by Ann's Entitled Life
Add bourbon to cocoa for a cozy cocktail that you can share with someone special.
Boozy White Hot Chocolate by Happy Ferraro Kitchen
White hot chocolate feels so elegant, and adding a kick of hazelnut liquor makes it delightfully different!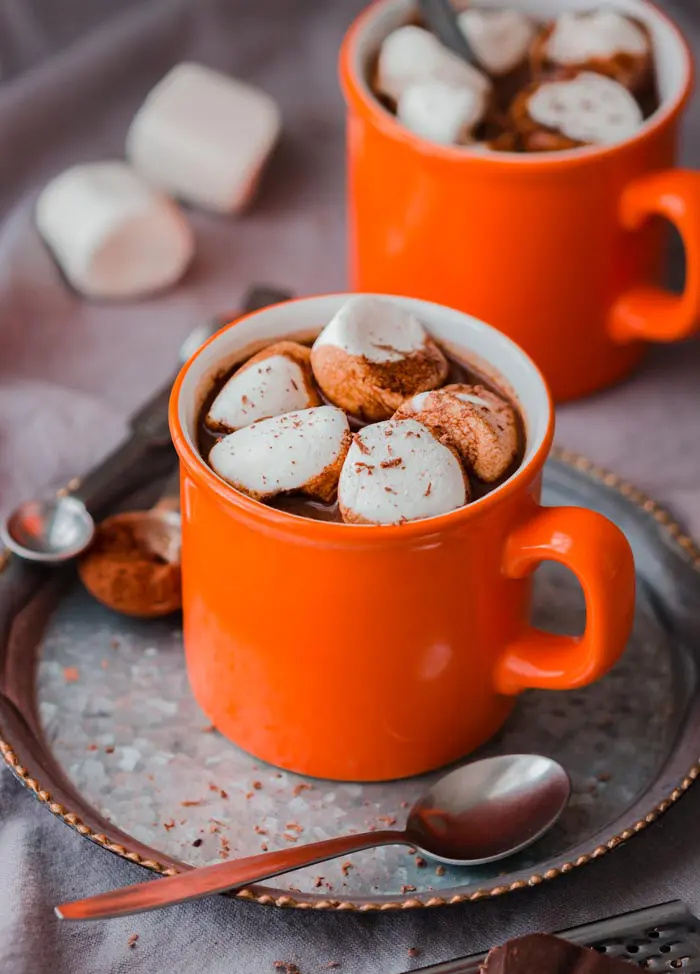 Rum Spiked Hot Chocolate by Happy Foods Tube
Rum is an easy addition to hot chocolate that blends perfectly.
Easy Spiked Hot Chocolate by Easy Party Cocktails
No need to make a fuss for a cocoa cocktail. This recipe makes it so easy to assemble!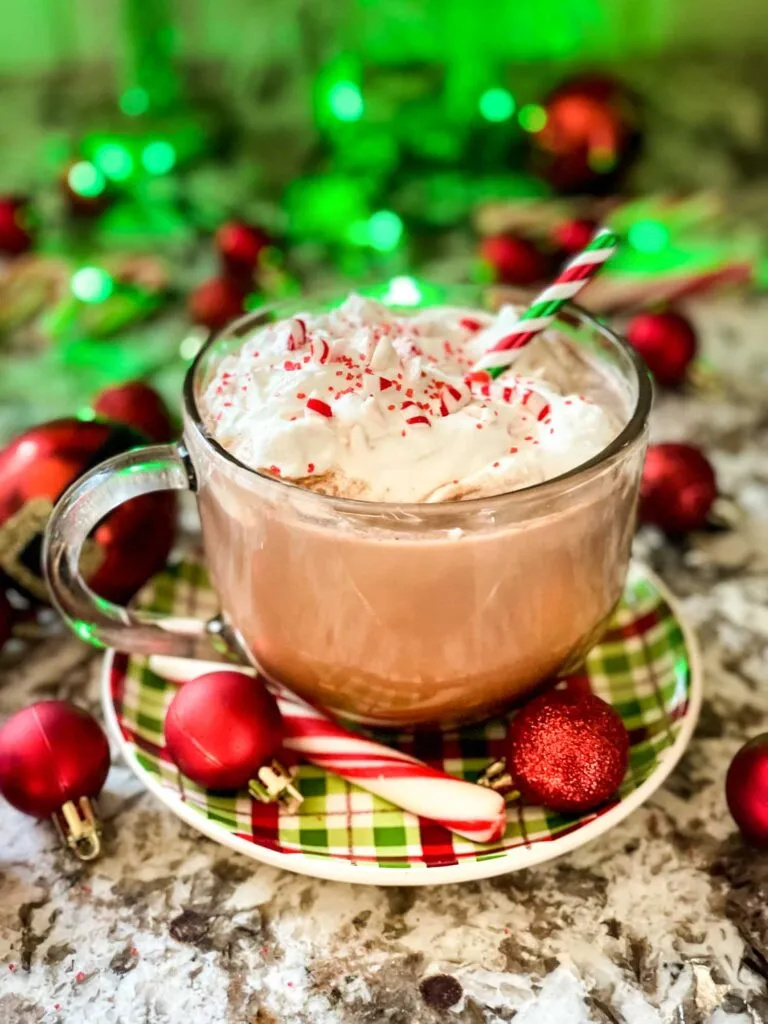 Holly Jolly Christmas Cocktail by Three Olives Branch
Serve these to the adults at your Christmas party for a holly jolly event!
Irish Cream Hot Chocolate Bombs by Style on Main
A lovely flavor that goes oh so well with hot chocolate.
Don't these boozy hot cocoa drinks just sound lovely? Don't forget to share or pin this so you can refer to it later.