Stuffed mushrooms have always been one of my favorite appetizers. They're one of my favorite meals in general, but I almost always serve them when I'm having a get together. I realize that some people don't like mushrooms, but I really think it's because they've never had good ones.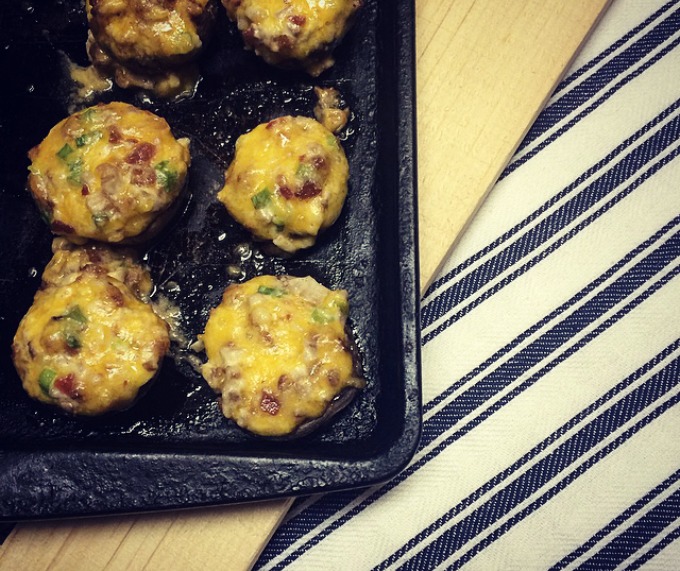 Now my mom loved stuffing veggies with things. Meals like stuffed squash, stuffed mushrooms, stuffed peppers, and even stuffed zucchini were regular meals in my childhood. I've had stuffed mushrooms like 50 different ways, but I think these Bacon Cheddar stuffed mushrooms are a good version for a lot of people. C'mon, who doesn't love cheese and bacon?!?! And if you're on a diet? We've got the Weight Watchers points below the recipe.
Bacon Cheddar Stuffed Mushrooms Recipe
Yield: 25
Awesomely Delicious Bacon Cheddar Stuffed Mushrooms Recipe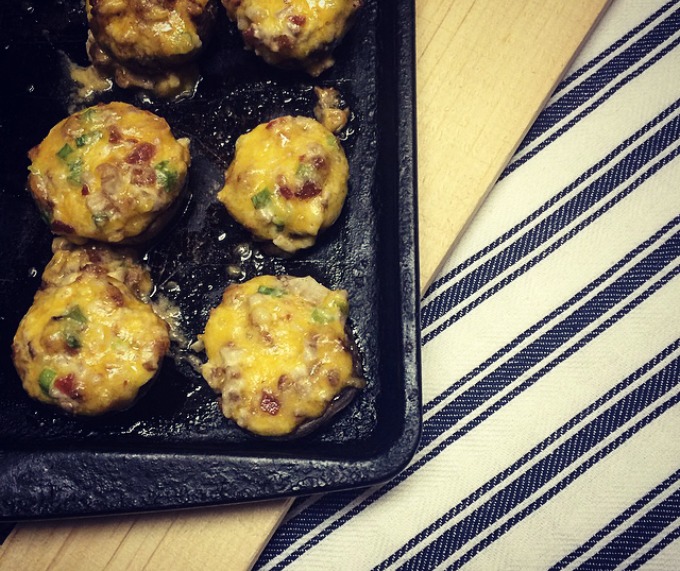 Prep Time 15 minutes

Cook Time 20 minutes

Total Time 35 minutes
Ingredients
16 oz. White Mushroom Caps
1-1/2 c. Sharp Cheddar Cheese, Shredded
1/2 c. Crumbled Bacon, cooked
1/4 c. Mayonnaise
1/4 c. Sour Cream
1/2 t. Garlic Powder
1/2 t. Onion Powder
Instructions
Preheat oven to 350 degrees.
Clean mushrooms and remove stems. Dice stems into very small pieces.
Place mushroom stems and all remaining ingredients in medium sized bowl and stir to combine.
Using a small spoon, fill each mushroom cap with stuffing and place on a baking sheet.
Bake at 350 for 10-12 minutes or until cheese is bubbly and mushrooms are cooked through.
See how easy these Bacon Cheddar stuffed mushrooms are to make? They're a great addition to your next get together.
Weight Watchers Conversion
Weight Watcher's Smart Points = 9
Weight Watcher's Points Plus = 9
Weight Watcher's Points = 7