Are you an aficionado of both laid-back beach living and refined home aesthetics? If you're on a quest to infuse your living space with the serene charm of the shore while maintaining an air of sophistication, you're in for an exciting journey.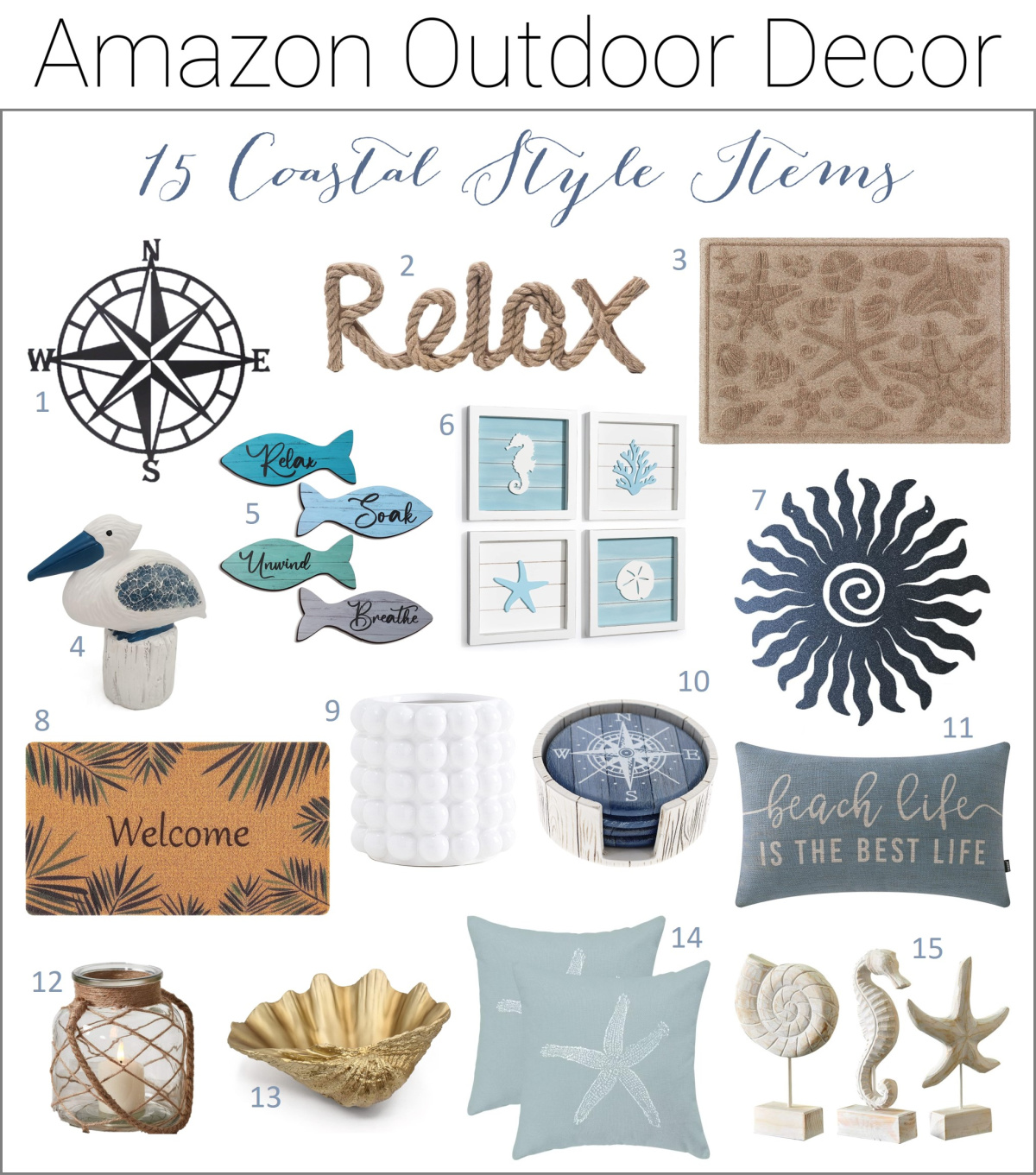 Our meticulously curated collection of beach home decor finds effortlessly marries the casual allure of coastal living with a touch of timeless elegance. From seashell accents that pay homage to sun-soaked adventures to meticulously crafted nautical art that adds a refined twist, our roundup bridges the gap between relaxed beach vibes and upscale decor choices.
Links may be commissioned.
No matter if you're lounging in flip-flops or embracing an upscale soirée, get ready to discover a range of home decor ideas that seamlessly blend coastal chic with timeless grace. Whether you're a seasoned beachcomber or a connoisseur of interior elegance, these decor inspirations promise a harmonious fusion of styles that will make your living space an inviting reflection of the shoreline's finest qualities.
Oh, and did I mention that these items are all from Amazon? Oh yes, Get your beach-loving coastal home decor on with a great mix and budget friendly items.
Beach Home Decor finds from Amazon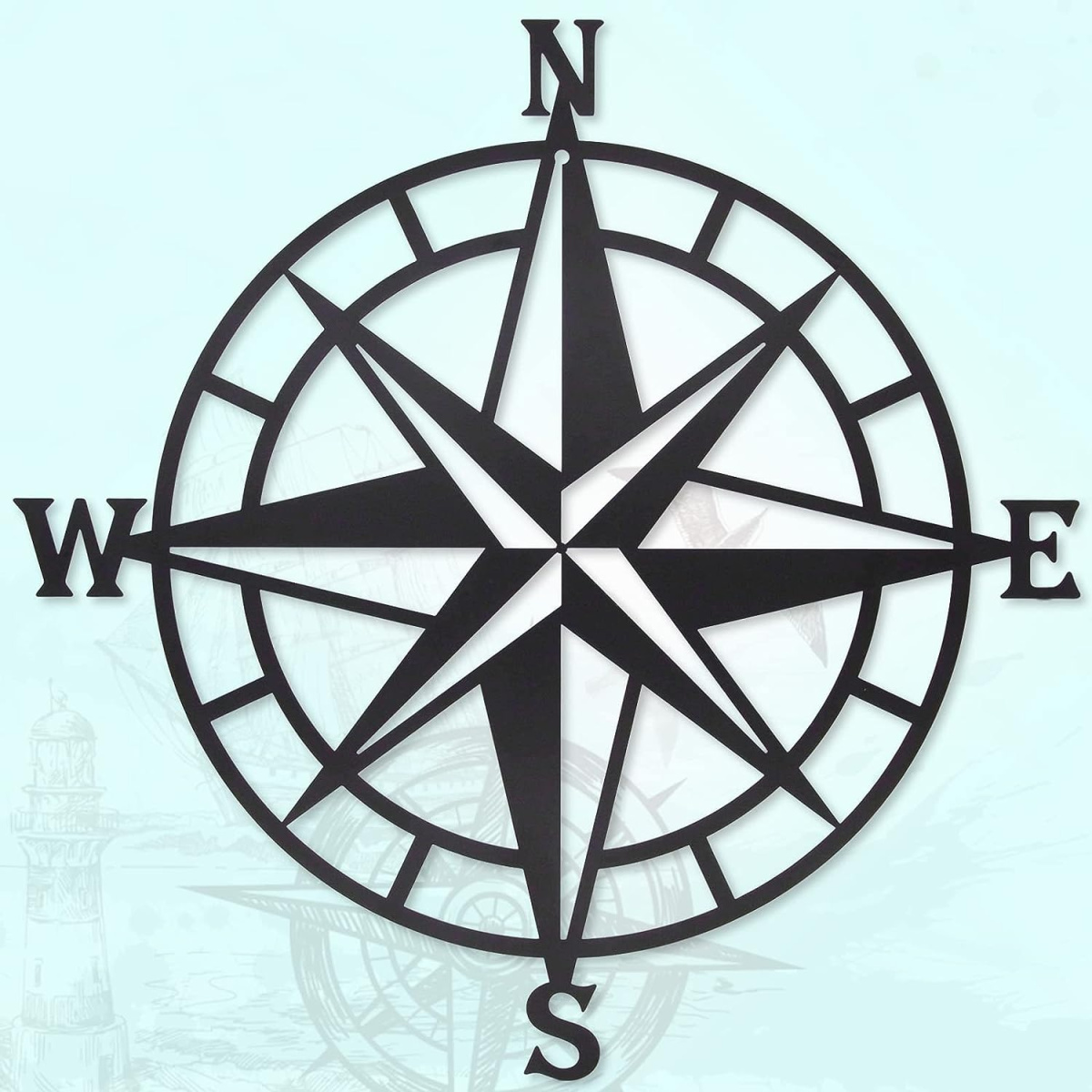 Resama Black Metal Decorative Nautical Compass Wall Décor – A compass is one of the quintessential home décor items that just says "nautical." This metal version will look great on a wall and really helps to set the mood. This is made from iron, and will last year after year, even being outside in the elements. You may want to seal it with something like a spray sealer.
Beachcombers Natural Rope Relax Sign Wall Coastal Plaque Hanging – Help set the mood for your guests with this fun wall plaque that totally helps add to the beachy ambiance.
AquaShield Beachcomber Doormat, 2″ x 3″, Camel – Everyone needs a doormat, especially on a door that leads from the outdoors in. This one has a fab beach seashore vibe, yet is still subtle and understated. It's a nice size, too. Not too large or too small.
Usupgift Resin Pelican Blue Bird on The Stake with Glass Wings Statue Figurines – If you've ever been to the beach, you know that birds are a major part of the environment. These cute little pelican figurines are sure to aid in the ocean feel. They come in three great colors that are fab in a seaside setting.
Geelin 4 Pieces Beach Wall Decor Summer Beach Bathroom Decor Wall Art – How cute are these little fishy signs? They're perfect for a powder room, or you could use them in an outdoor setting if you got rid of the soak one. Unless you have a hot tub or something on your patio…
TideAndTales Ocean Theme Beach Wall Decor (Framed Set of 4) Decor –Groupings of artwork is one of those designer tricks that most people have difficulty mastering. These 4 framed beach home décor pieces are all done for you with their assortment of sea life items. The seahorse, sand dollar, starfish, and coral will look fab just about anywhere.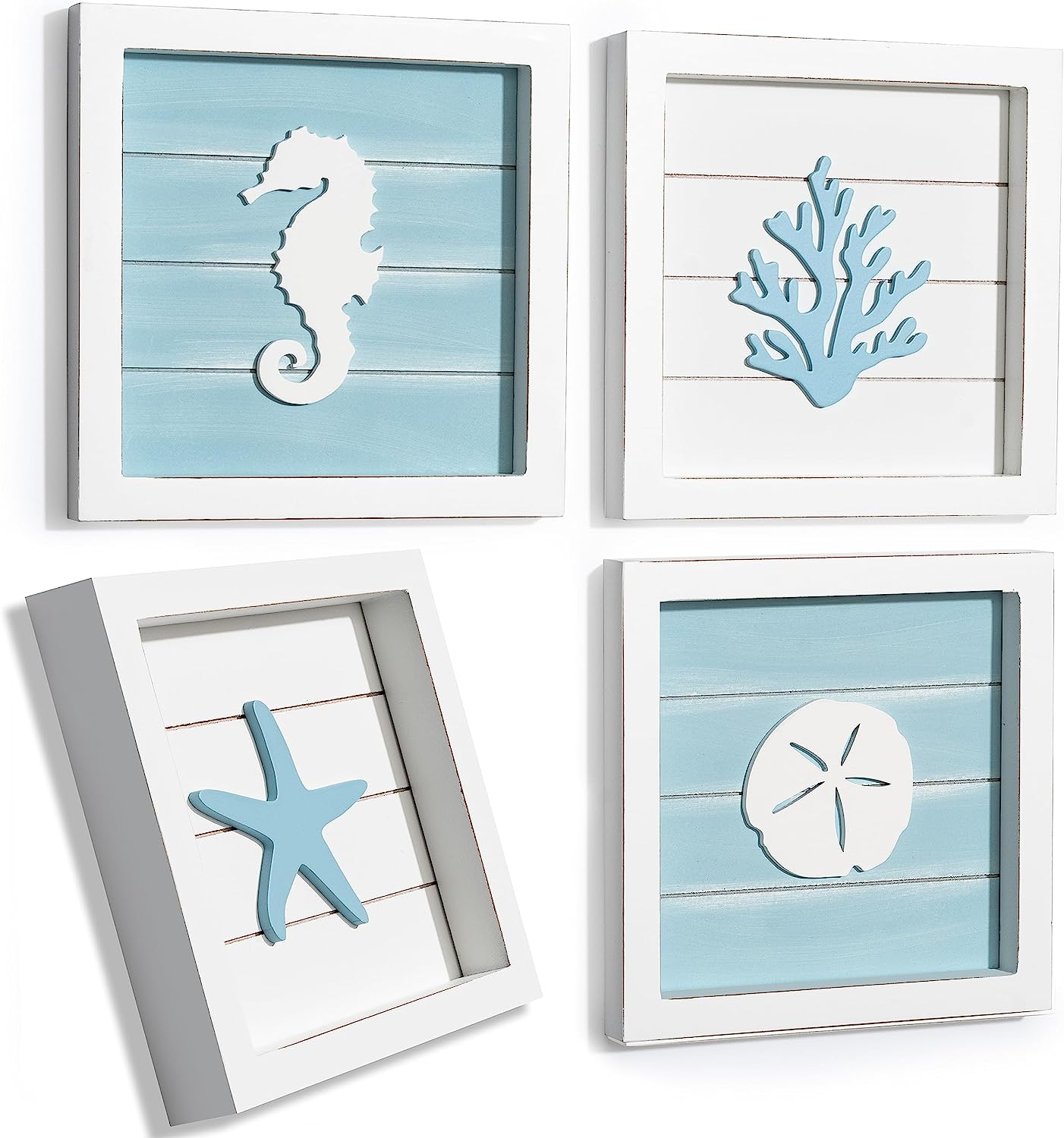 Riverside Designs Sunburst Metal Wall Art Steel Outdoor Decor – This sunburst is a real statement making décor piece. It's durable and weather resistant, and will look amazing on your patio or deck. Get it in one of the colors available, instead of black, for a burst of color.
Outdoor Indoor Welcome Mat – This is another option for an indoor/outdoor welcome mat. It has a little more of a tropical vibe than a sea life aquatic vibe, and would also look great in a seaside theme.
Anding White Ceramic Vase for Home Decor. – Flowers always make the scene look more complete and add that little finishing touch. This vase is so modern and edgy, yet feels right at home in your beach home decor setting.
Compass Rose Coaster Set – Rustic Weathered Blue / White Finish – Everyone needs coasters, and this is a great set. So nautical, and yet such a fab subtle addition to your beachy décor.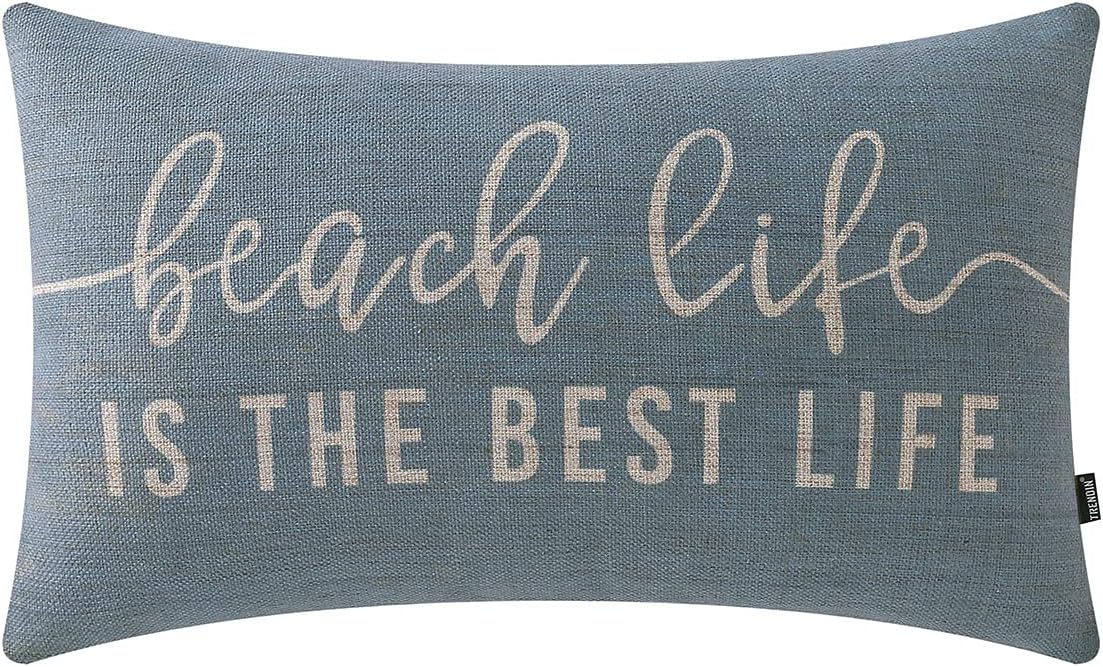 TRENDIN Beach Throw Pillow Covers 20×12 inch Beach Life is The Best Life – If you don't have throw pillows, are you even decorating? These pillowcases or slipcovers are perfect for those lumbar pillows that make sitting in an awkward chair feel so much better.
6.5″ x 6″ Coastal Glass Cylinder Jar Battery Operated LED Flameless Candle Lantern with Rope Handle – These rope wrapped lanterns add the perfect ambiance to any beach or coastal home décor. They look they're wrapped in decades old fishing nets, but tastefully so.
Gold Clam Shell Seashell Bowl Resin Sea Shell Coastal Clam Decor – This resin dish adds such a touch of luxury to your beachcomber environment. A perfect place for your keys, coins, or all the goodies that come out of your husband's pockets when he gets home.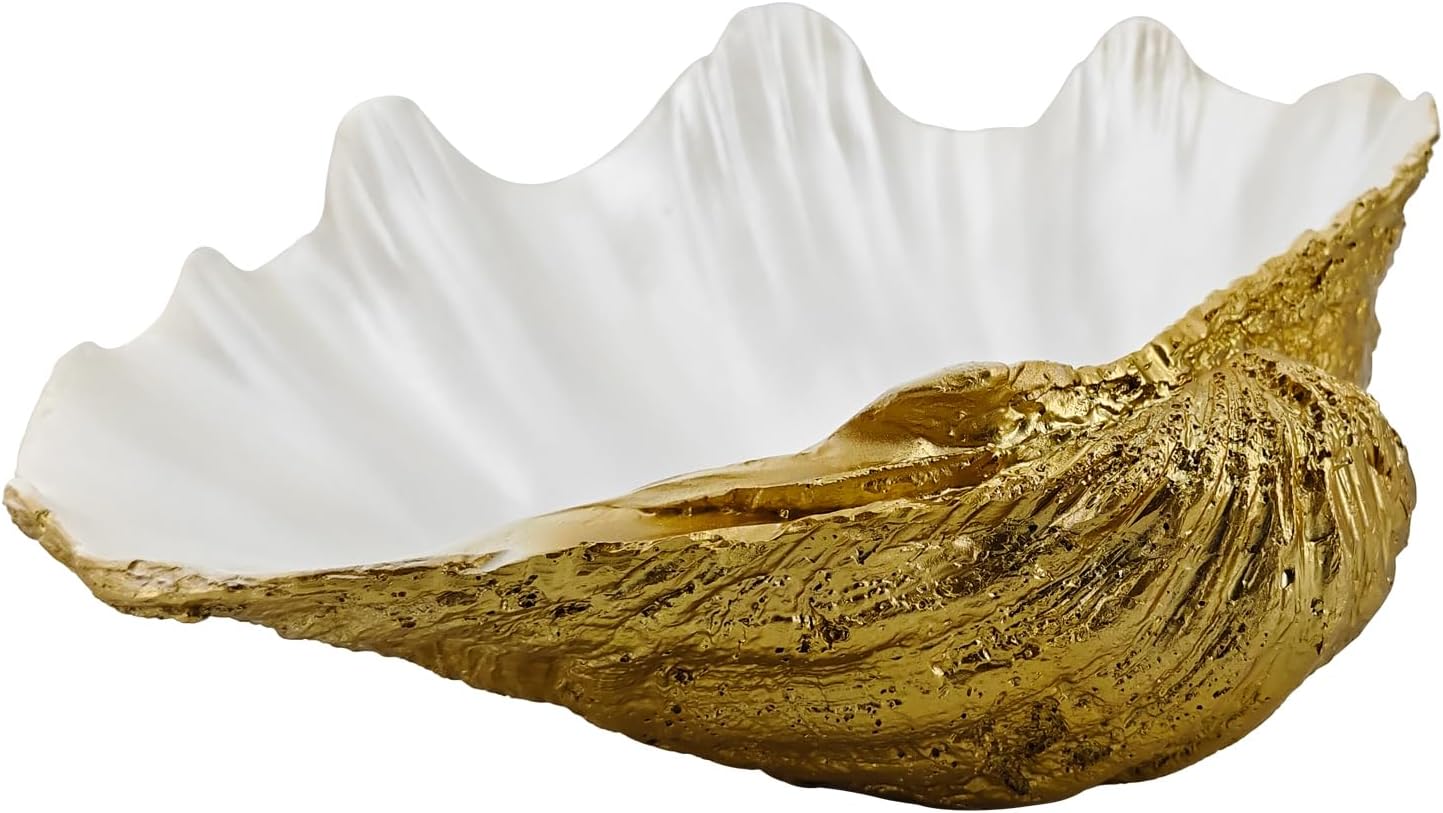 18 X 18 Inch Seafoam Blue Starfish Throw Pillow Covers Nautical Décor for Indoor or Outdoor – These are the perfect way to update your look for not a ton of money. Use these throw pillow covers on pillows you already have, ofr get some really great down pillow inserts to really give a look and feel of luxury.
3pcs Wood Handmade Beach Nautical Style Figurines Starfish/Conch/Seahorse Statue Home Decor – How great would these look on a mantle, a shelf, or even an entry or sofa table? One of the top designer secrets is to do groupings of objects, and three is a popular grouping number. You could also break these up.
There you have it. Some of our favorite beach home decor Amazon finds that will take your living space from landlocked to that seaside feeling in absolutely no time.