This conversation about living in small spaces was sponsored by Pottery Barn.
When you are living in small spaces, like a dorm room or an apartment with many roommates, you need to invest in pieces that can do double duty. Storage is usually at a premium, and you have to be sure that your furniture pieces are in the right scale. Here are some tips to make the most of your small spaces. We'll be using pieces from Pottery Barn's PB Teen line to demonstrate the tips for small space living.
Tips for Small Space Living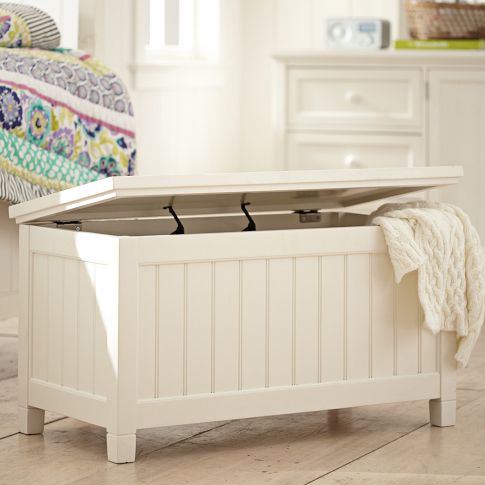 Look for Pieces that Can do Double or Triple Duty
A table that has built in storage is a heaven-sent piece. Try a trunk that can hold those bulky items. This Beadboard End of Bed trunk is perfect to store some of those bulky items like extra blankets, pillows, or bookbags. Place a great cushion on top, and you have extra seating when people come over, too.
Choose the Right Pieces for the Job
Placing your tv on a shelving unit or bookcase is a great small space solution. Sometimes, a large armoire can overwhelm the space, and you still need shelves to keep some of your treasures. But what do you do with those items that aren't exactly display-worthy? Get some stylish bins, baskets, or drawers that fit with your shelf. This Roadie Bookcase and the coordinating Locker Bins are perfect for a more industrial space. How great would these look in a loft setting?
Go Vertical
We tend to try to spread out, covering the floor, instead of going up. Wall shelves, tall bookshelves, and hanging organizers are all great space saving solutions for small spaces. How about this Revolving Bookcase? With 42 shelves and cubbies, you can store and display so many items. I really do think I need this for my home office.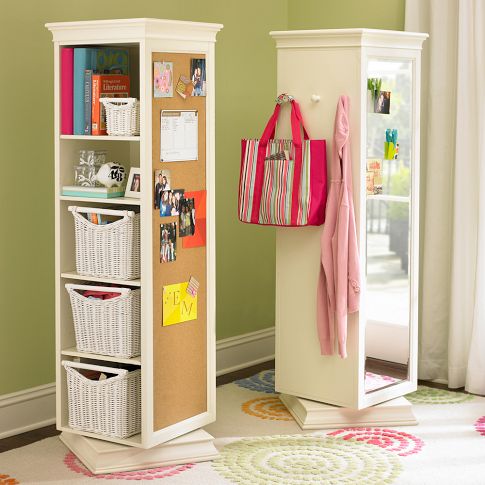 Take Advantage of Hidden Spaces
There are always nooks and crannies that no one uses. Use these spaces to your advantage. Now, I'm not saying to fill up every space with something, but look at the Display-It Storage Mirror. It's a full-length mirror, which everyone should have, that rotates. One side has knobs to hang coats, bags, and sweaters while the other has a giant corkboard. On the back side, you have shelves where you can store things to keep them organized and out of sight, but still have easy access.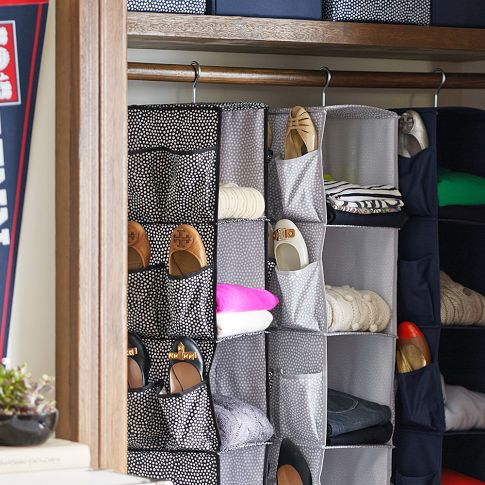 Another prime example of this is Rotating Hanging Closet Organizer. It looks like a standard sweater or jeans organizer, then BAM!! Hidden on the sides are pockets to store and organize your shoes. Brilliant!!
With these 4 tips for living in small spaces, you're bound to make the best of it & stay organized.