Special thanks to The Natural Stone Institute for sponsoring this discussion about updating fireplaces.
It seems like I always know someone that's on the move. They give all these reasons for moving to a new house, when what it actually comes down to is the fact that they just wanted to modernize their home and something like a fireplace update.  They like their house, and love their neighborhood.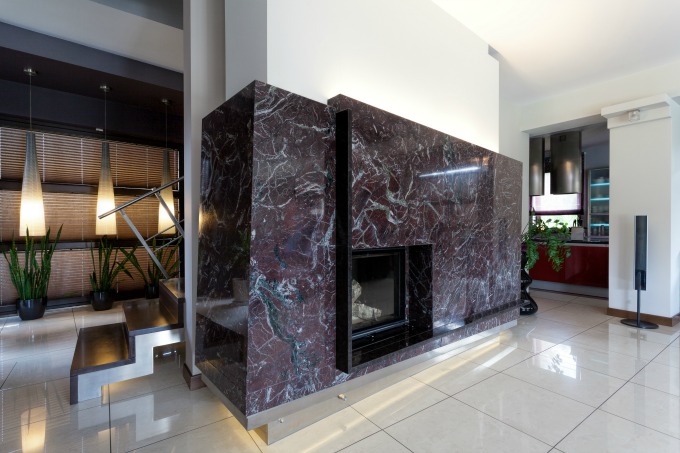 One great way to freshen up the look of your home, and giving it a major update, is by redoing the fireplace. Lots of us have these giant focal pieces in a sitting room or a family room and they're just so…big.  And menacing? You have to work around them, as it's exorbitantly expensive to remove a fireplace.  One modern solution?  Natural stone.
Natural stone is a great way to update your fireplace. There are so many options to doing a fireplace update in stone, as well. It's a great way to bring a touch of modernity and elegance to your home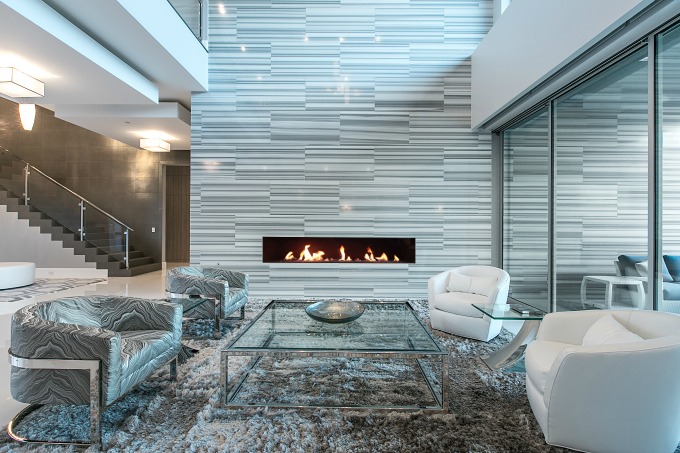 Make your Fireplace Modern
I have a friend that just redid their loft. They were over the modern industrial look, but loved the location. One of the focal points of their home is a very modern white marble fireplace. For the fireplace update, they used very large, super oversized subway style tiles that are white marble, and changed out the gas insert. It's so sleek and elegant, and sets the mood.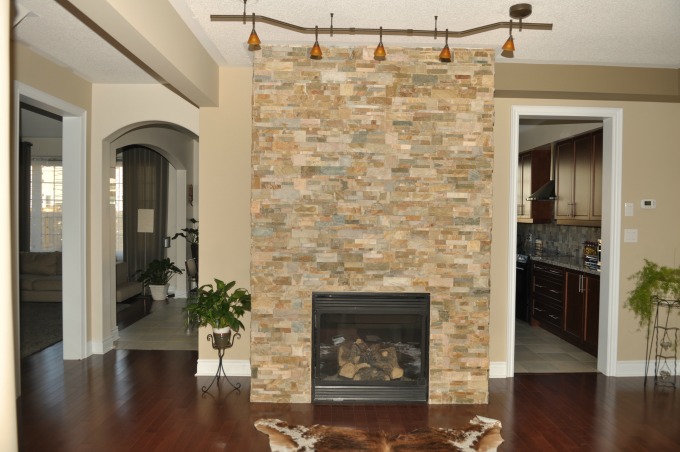 Cover it with Slate
Have you considered covering your fireplace with slate? This is a better look for a home that's more rustic, but it doesn't have to be cabin-y. Slate works in a Tuscan style home, a French country home, or even a lodge. One caveat – slate can be heavy and dark, and definitely changes the ambiance. If slate isn't your thing, stacked stone and flagstone are also great design choices, and not quite so heavy.
Update the Hearth
Maybe you don't want to do your whole fireplace in stone? You're saying to yourself "Yeah, that's great, but I'm trying to make my fireplace blend in a little more…" Have no fear, I have an option for you, too. Paint the fireplace the wall color.  Or an accent color.  Or leave it brick/river rock/tile/whatever-it-is-currently. Then, simply update the hearth. Adding some gorgeous polished agate tiles, granite, or even black marble would look amazing, and add that wow factor.
See?  It's not that difficult to totally update your fireplace with natural stone.  If you're thinking about making this change, you'll want to at least consult a professional.  The Natural Stone Institute can help connect you with a skilled craftsperson in your area that can bring your vision to life.
Have you considered a fireplace update or redone your fireplace?