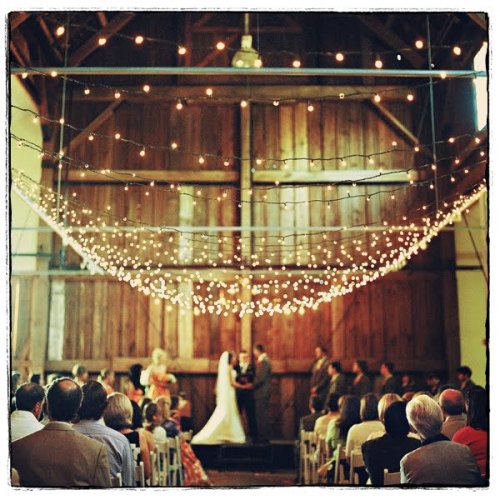 Fall is a great time to have a wedding outdoors. The weather has finally changed after the long hot summer and the outdoors beckons. There are so many possibilities when picking a theme for an outdoor wedding.

Lets check out the outdoor wedding locations:
Many couples decide to take advantage of the beautiful fall scenery in local, state or national parks. The many parks to choose from often have lodges where guests can stay as well as some of the most beautiful scenery in the world this time of year.
Private homes are also a great choice for weddings. When you choose to use a beautiful garden setting with all the fall flowers in bloom you have a wonderful location. A gorgeous tree in a wonderful yard can make a beautiful back drop for pictures.
A ranch or a farm can be a beautiful location for a wedding. Theme your whole day around the casual country wedding and have the guests come in casual western wear. Barns and out buildings can great for the reception or become the back drop for the pictures.
Orchards with all the fruit ripe on the trees can be another choice. You may even be able to locate one with a pumpkin patch or a grape vine arbor which make great settings for pictures.
Color and Style Fall Wedding Trends
The colors for Fall wedding trends are filled with the berry and metallic color palettes. Metallic gold and silver mixed with bright berry red is popular as are ivory wedding colors with black, blush and champagne mixed. Fall trends look to the bounty of the season for inspiration.
Invitations can go with any fall theme. Simple and muted in color and design are popular. For the outdoor wedding, look at invitations that reflect the location and atmosphere you are going for. Mix in some bold
lettering or patterned envelopes and you will have a great invitation.
Fall wedding trends for dresses can fit any theme from elegant to forest nymph to western wear. Fall wedding dresses are trending toward ball gowns with frothy hi lo hemlines that can adapt to any setting. The dresses are also in several shades of white along with wonderful accent colors. Bridesmaid dress trends for fall are in several informal shades of berry, plum and navy. The designs are long and flowy. Hair is soft and romantic in natural waves. Make up is a natural crisp look with bold lipstick in red or berry.
Receptions this fall range from a huge barn dance with the guests in western wear to a cozy reception in a tent with fall foliage patterns reflected on the tent. A lodge or even a garden are all in favor this fall.
Food at the reception should be highlighting the flavors of the season and the location. A ranch reception with the bounty of the garden or even a barbeque. A park reception including the wonderful flavors of pumpkin and apples would be great for the fall.
Wedding cakes for fall are more casual with all the trimmings of the season, fall leafs, wheat and beautiful fall flowers. Frosting flavors like blackberry buttercream or vanilla bean with a touch of cinnamon on
many layers of classic tall round cakes.
The cocktail trend this fall reflects the season with Bourbon Apple Cider, Pear Margaritas, and Vodka Concord Grape Drinks. These drinks will add to the special season festivities.
Fall wedding trends take everything about the season into account. When you choose your style of wedding have fun with all the ways to make it especially yours.