Fall is not just a season; it's a state of mind. As the leaves turn and the air becomes crisp, there's something comforting about sipping on a well-crafted cocktail that captures the essence of autumn.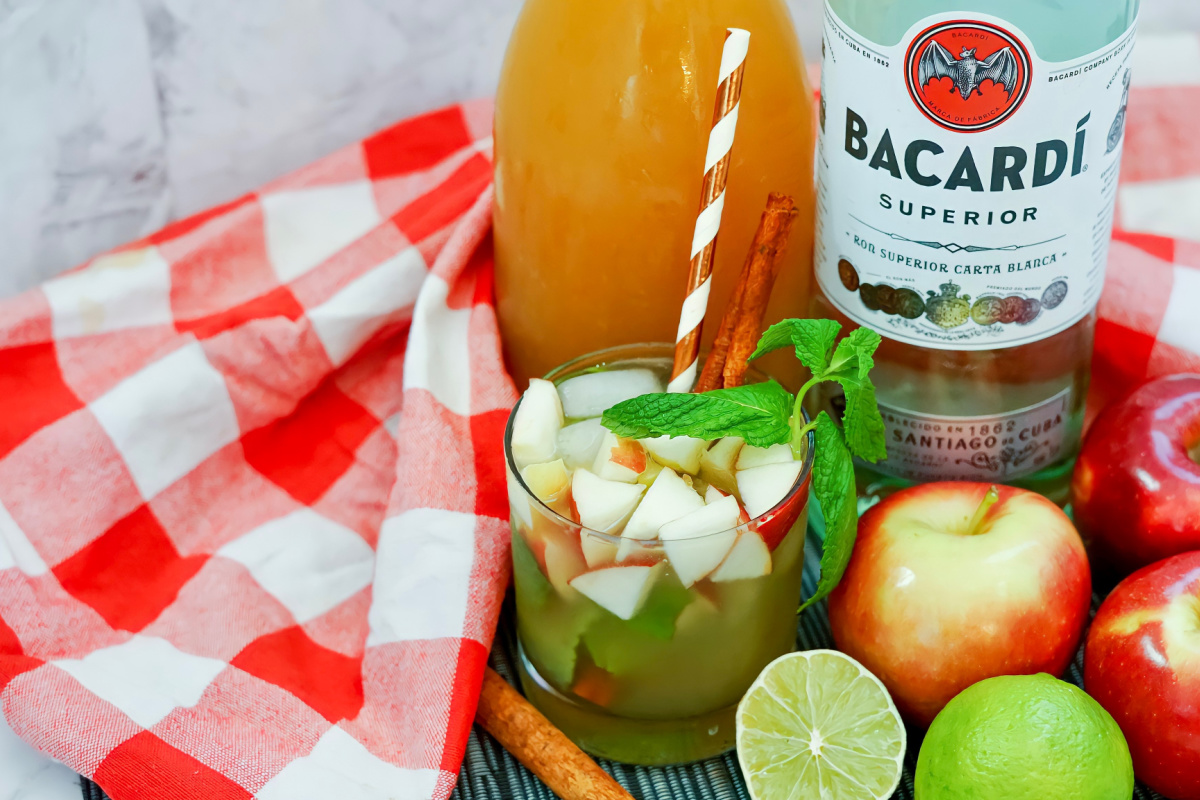 In the spirit of flavor and festivity, we present to you the Apple Cider Mojito.
Links may be commissioned.
It's not just a drink; it's a celebration of fall in every sip. We're not only sharing the recipe but also expert advice and recommendations to elevate your Apple Cider Mojito experience.
How to Make an Apple Cider Mojito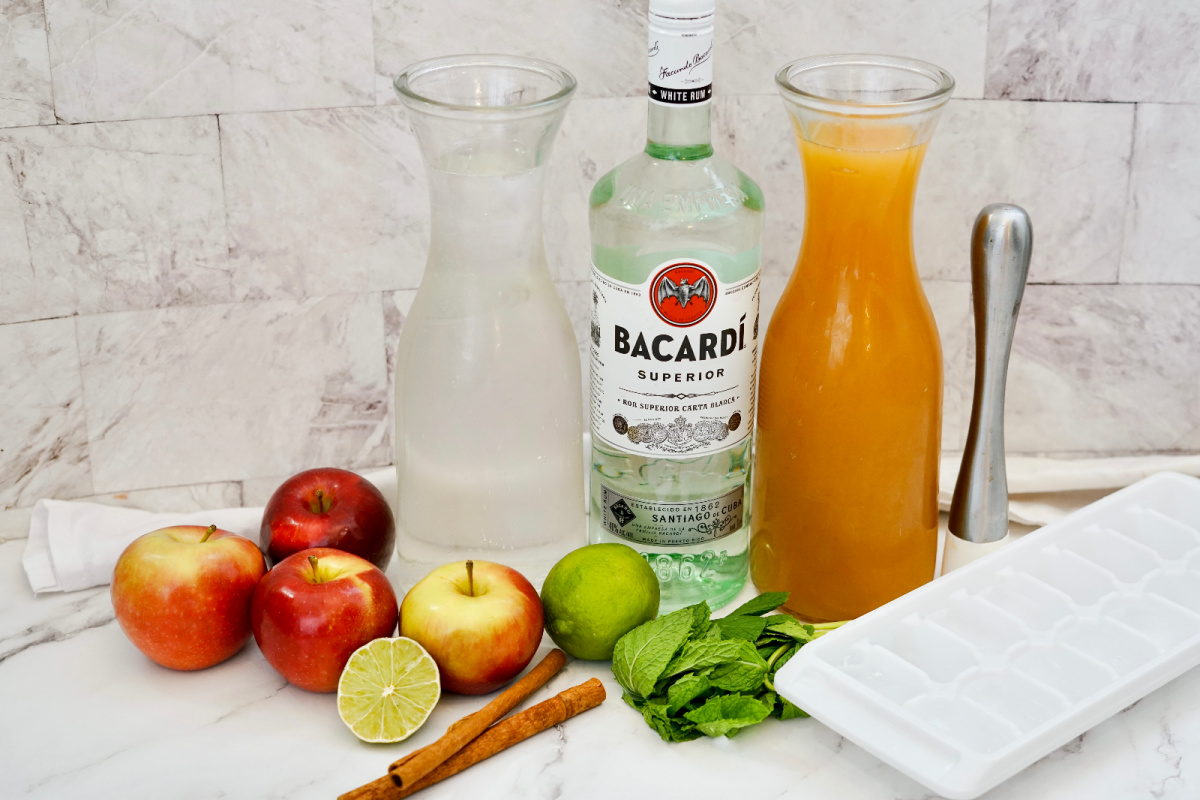 Ingredients:
8 Mint Leaves
2 Ounces Apple Cider
2 Ounces Light Rum
2 Ounces Club Soda
Ice Cubes
Apple Slices or cubed apples for garnish
Cinnamon Sticks for garnish
Instructions:
Start with Freshness: In a glass, gently muddle 8 mint leaves with 2 ounces of apple cider. This infuses your base with a burst of fresh mint aroma.
Add the Spirit: Pour in 2 ounces of light rum. The choice of rum matters; opt for a quality brand that complements the cider without overpowering it.
Texture and Flavor: Toss in a handful of ice cubes. They chill your drink without diluting it. Add a few apple slices or apple cubes for a crunchy texture and a touch of sweetness.
Fizz and Finish: Top off your creation with 2 ounces of club soda. The fizz livens up the cocktail. Stir gently to blend the flavors, and voila – your Apple Cider Mojito is ready to delight your senses.
Expert Advice
Spice it Up: For an extra layer of flavor, consider adding a pinch of cinnamon or a dash of nutmeg. These spices complement the apple cider beautifully, giving your Mojito a warm, aromatic touch.
Quality Matters: Invest in a high-quality apple cider. Fresh apple cider makes this an exceptional cocktail. If you can't find fresh apple cider, look for good quality organic or artisanal options. They'll bring a depth of flavor that transforms your cocktail from good to remarkable.
Experiment with Garnishes: Don't limit yourself to mint leaves. Garnish with a cinnamon stick, a thin apple slice, or even a star anise for a visually appealing presentation.

Other Fall Flavors
Caramel Apple Cider Floats: Apple cider and ice cream? It doesn't get much better than that. Except maybe some caramel. Mmmm…
Salted Caramel Apple Dip: A quick and easy recipe that looks so impressive. People will think you spent so much time on this.
Apple Butternut Squash Casserole: This is a perfect side dish for the holidays, or any cold day when you want something hearty and flavorful
Chocolate Pecan Pie Cupcakes: These are a twist on German Chocolate cupcakes, and are so much better.
Smoked Apple Margarita: This cocktail is so unique and tasty. Sweet but not too much, and the smoky flavor gives it a sophisticated twist.

Recommended Items
Cocktail Glasses: Elevate your drinking experience with elegant cocktail glasses. The right glass not only enhances the presentation but also affects the aroma and taste of your drink. We're using rocks glasses for this Apple Cider Mojito recipe, and these slightly rounded glasses add a certain flair.
Professional Muddler: A sturdy muddler is your best friend in the world of cocktails. It ensures efficient crushing of mint leaves, releasing their essential oils for a more flavorful Mojito.
Bar Tool Set: Invest in a comprehensive bar tool set. From shakers to strainers, having the right tools at hand makes the process of crafting cocktails smooth and enjoyable.
Club Soda Maker: Consider a home club soda maker, like the Drinkmate Omnifizz for fresh, effervescent soda water. It's not just for Mojitos; you can use it for various other cocktails and non-alcoholic beverages, too.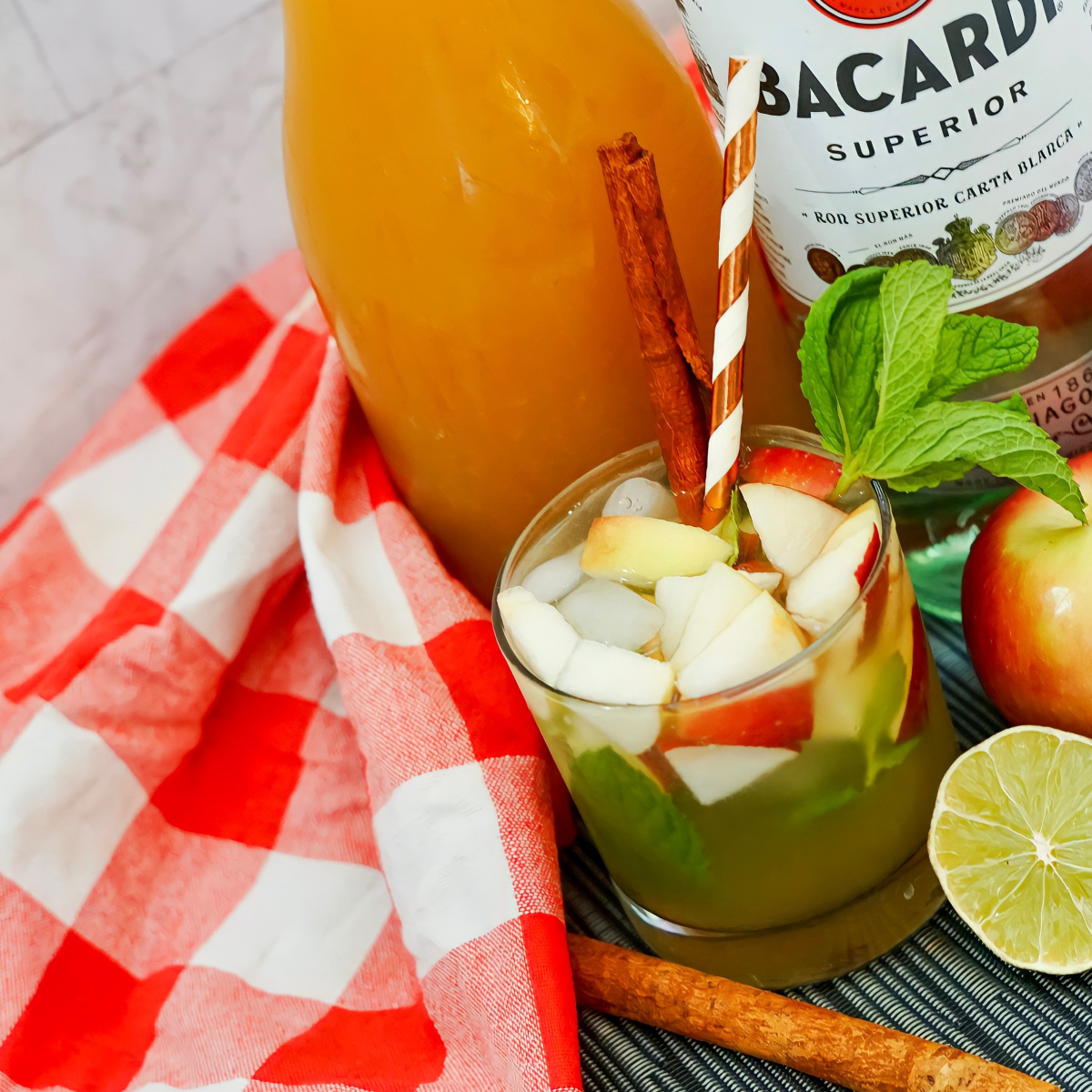 Conclusion:
Armed with the perfect recipe, expert tips, and the right tools, you're well-equipped to master the art of the Apple Cider Mojito. Gather your ingredients, experiment with flavors, and let the warmth of fall infuse every moment. Here's to cozy evenings, good company, and the joy of crafting cocktails that tell a story.