I enjoy a good cocktail now and again.  While there are lots of spirits that I enjoy, one is most definitely my favorite ingredient – bourbon. Come on – you have to admit that if it's a bourbon based cocktail it's almost guaranteed to be good.  These are a few great bourbon cocktails that may or may not be new to you. You'll also want to try the Bourbon Cucumber cocktail for something different and refreshing.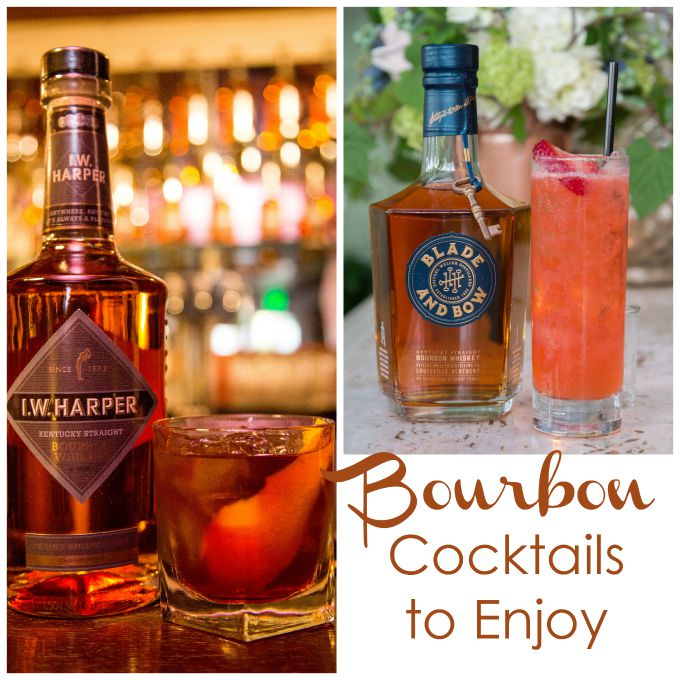 Great Bourbon Cocktails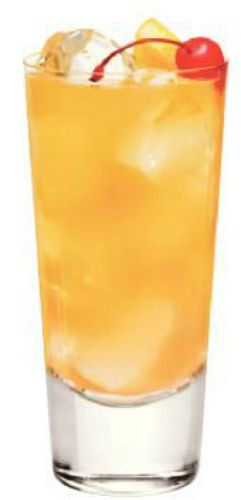 The Anytimer
Ingredients
1.3 oz. Bulleit Bourbon
1 oz. Orange juice
1 oz. Lemon juice
½ oz. Simple Syrup
½ oz. amaretto
Combine all ingredients in a shaker with ice. Shake well and strain into a tumbler filled with ice.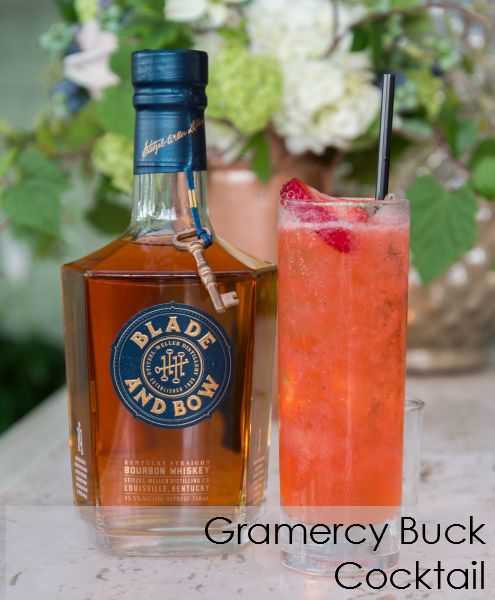 Gramercy Buck
This bourbon cocktail is a little sweet, a little sour, and just hits the spot.  Created by Amanda Park at the famed Gramercy Park Hotel.
1.3 oz. Blade and Bow Kentucky Straight Bourbon Whiskey
1 oz. Lemon Juice
.75 oz. Simple Syrup
2-3 Strawberries
Ginger Beer
Muddle strawberries in a tall glass. Fill with ice. Pour in bourbon, lemon juice, and simple syrup. Top off with Ginger Beer.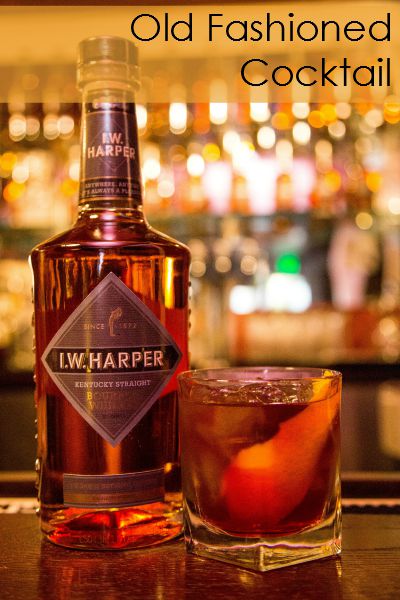 Old Fashioned
An Old Fashioned is one of the classic bourbon cocktails. One sip, and you'll understand why it's lasted so long.
1.3 oz. I.W. Harper Kentucky Straight Bourbon Whiskey
Bar Spoon of Brown Sugar
Dash of Orange Bitters
2 Dashes Aromatic Bitters
Soda water
House-made Cherries
Orange Twist
Place the sugar in an Old Fashioned or Rocks glass. Add the bitters and muddle together, creating a layer on the inside of the glass. Add a large ice cube or sphere. Top with bourbon and a splash of soda water. Garnish with cherries and an orange twist.
Of course, when you've got an amazing bourbon, like Orphan Barrel, the best way to enjoy it is either neat (alone) or on the rocks (over ice).
Are you a bourbon fan?  What's your favorite way to enjoy the spirit?