It's spooky season again! Are you ready to get all decked out? Or your home at least?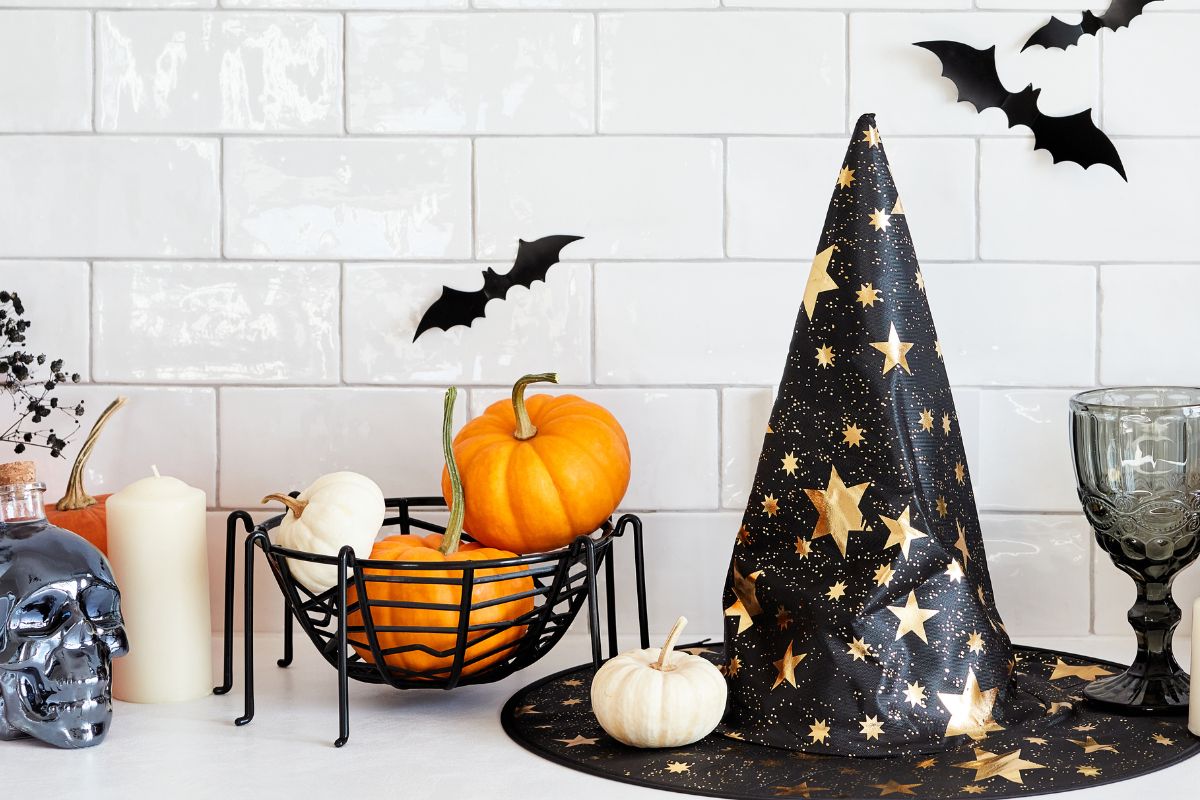 We've gathered some of our favorite Halloween items that are going to make your living environment have that little bit haunted vibe, but in a luxe and subtle way.
Links may be commissioned. Editorial samples may have been provided.
Entryways Sugar Skull Doormat
With the change in the weather comes a change of the doormat. This bright and colorful doormat is great for the Halloween and Day of the Dead season. I love Halloween, but the festive colors used, and the skull figures really speak to me and brighten my doorway. This one, from Entryways, is handwoven coconut husk and hand stenciled. Although this doormat is a perfect representation of the season, they have several other Halloween and Fall seasonal doormats, too.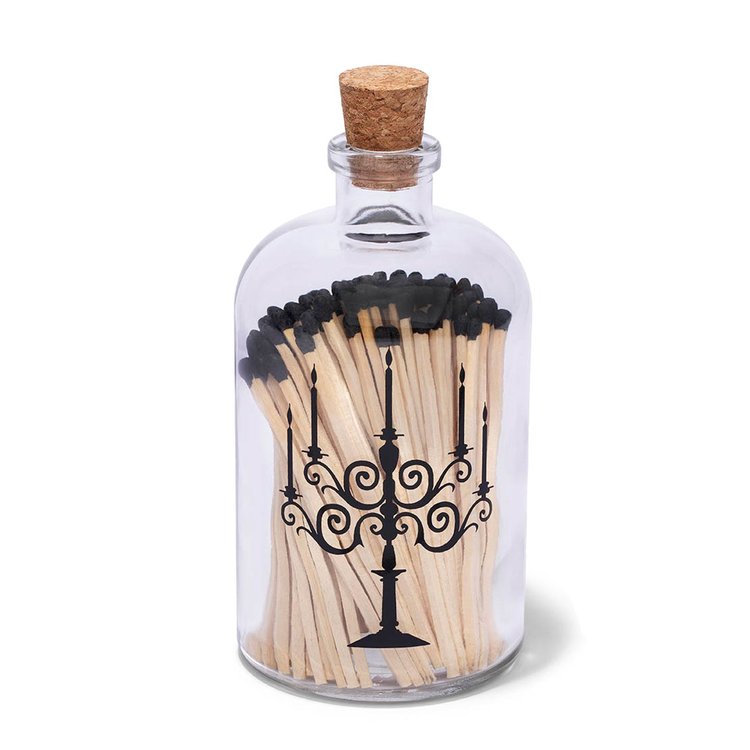 Skeem Candelabra Jar Matches
These matches are elegant and spooky! The candelabra jar reminds me of something you'd find on The Haunted Mansion at that theme park.
Impress your friends when you reach for this screen-printed glass jar instead of a matchbook or lighter to light the candles or the fireplace. This lovely apothecary jar fits with a lot of décor styles. There's a strike strip mounted on the side so you can easily light up a match when needed, and the jar keeps your matches safe and dry. Even better, it looks great wherever matches might be handy.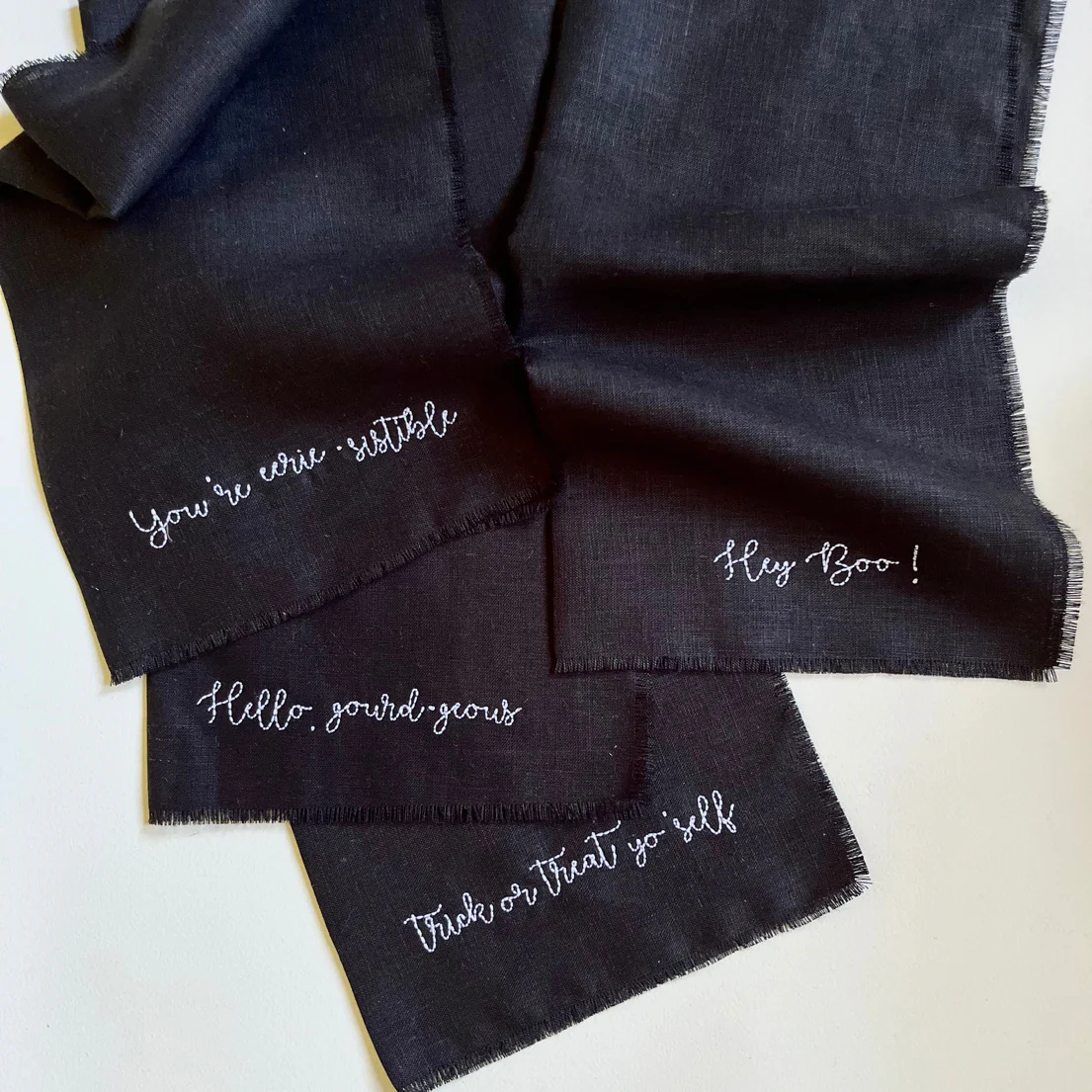 Madly Wish Embroidered Napkins
Having friends over for cocktails during the Halloween season? Madly Wish has some really different hand embroidered designs that are cute, clever, and well made. I love the subtle play on words – my fave is 'trick or treat yo'self' – and the black linen is really practical. Handmade in the USA from European linen, these embroidered napkins should last for many Halloween parties. Why not make them a yearly tradition?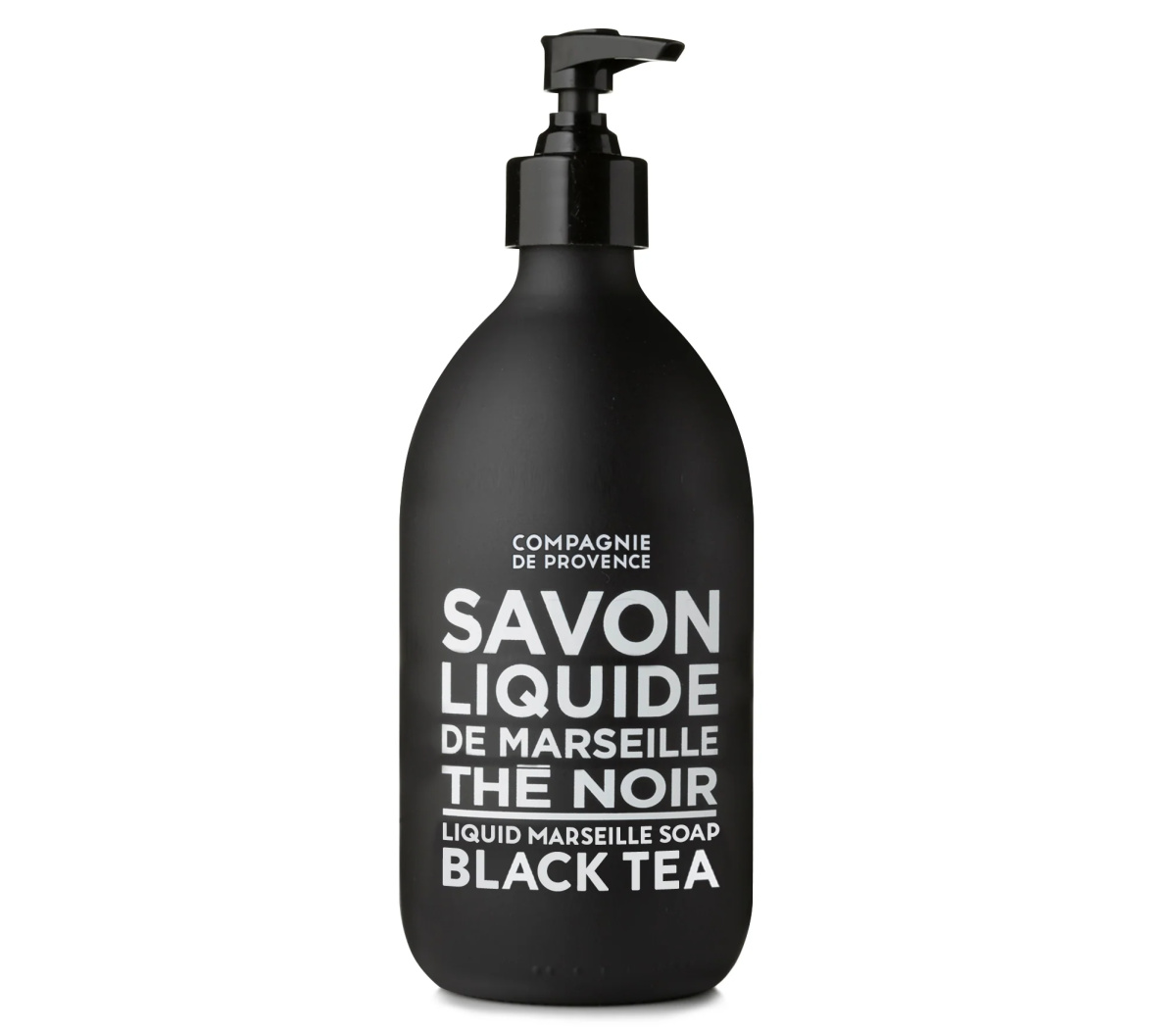 Black Tea Cie Luxe Liquid Marseilles Soap
How would you like to live like a Kardashian? Or at least wash/smell like one? If you aren't quite to that level of income yet, you can at least indulge a little bit with Kourtney Kardashian's favorite Cie Luxe Liquid Soap in Black Tea. Based on a cube soap recipe from the 1700's that had been displaced by synthetic ingredients and fragrances that are commonplace now. In the 1990's, two friends decided to revive the original recipe in a more convenient liquid form. The Black Tea and Blackberry scent is a very subtle and clean fragrance.
maurices Matching Skeleton Pajamas
Whether you're Trick or Treating, Trick or Trunking, or just handing out candy at home with the family, maurices has made it easy to outfit everyone in style. Their skeleton pajamas are comfy, and the relaxed jogger pants and long-sleeved top are perfect for the cooler late October evenings. They even have a matching pet bandana for Fifi and Fido. Their black skeleton pajamas are an online exclusive and available in a whole range of sizes from 3 months through men's XXL, and pet bandanas in two sizes. The design is suitable for all ages; even grandma can feel like she's part of the celebration.