Vintage and retro are one of my favorite things. I'm constantly scouring for vintage finds that will make my heart sing. And if I can't find authentic vintage, I will settle for the retro version.
For Valentine's Day this year, why not have a Retro date night? Whether you're staying home, or headed out on the town, these vintage inspired date night finds will have you dancing into the wee hours with your main squeeze.

Fun Retro Date Night Finds
Links may be commissioned. Editorial samples may have been provided.

Crosley Mercury Record Player
There is no better to set a romantic mood than music; and what better way to share that music than on the Crosley Mercury Turntable? Whether you're listening to pop ballads or crooners' love songs, you can play them all. Own classic vinyl records? Play them on your Mercury; but you can also connect to Bluetooth to stream your favorite tunes. Speakers are built-in to add another layer of listening ambiance. The Crosley Mercury is styled like an iconic pop-era 1960's portable stereo, but everything in its technical DNA is built to 2023 standards. Whether you're sipping champagne or dancing cheek to cheek, the Crosley Turntable will sure help to set the mood.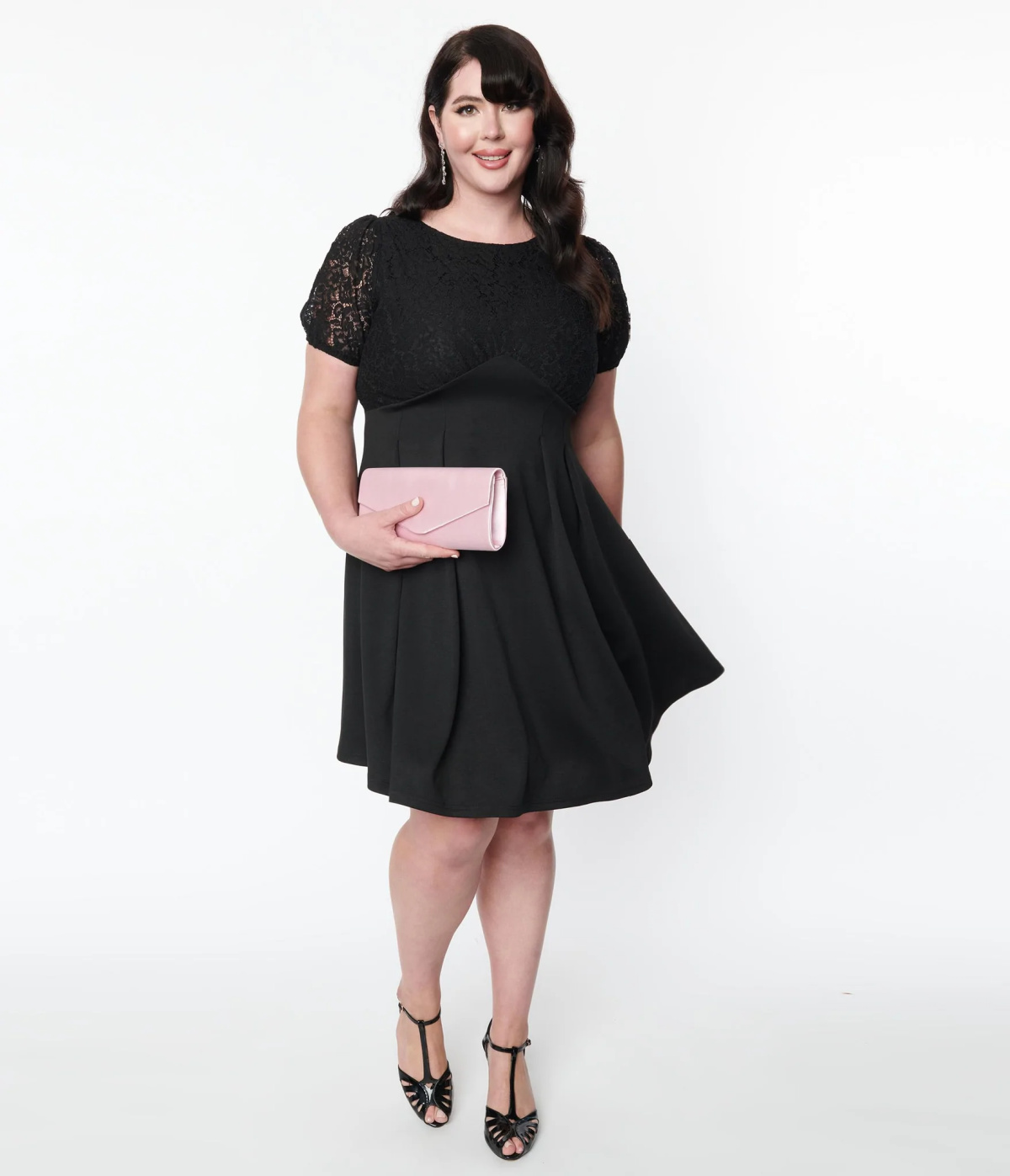 Unique Vintage Black Lace Flare Dress
Unique Vintage is a brand that specializes in retro themed and styled clothing and accessories in a broad size range. The Black Lace Flare Dress is simply stunning. The black lace bodice offers some sexy sophistication without being too bare and can easily be dressed up or dressed down. Now, I'm not saying it's office attire, but it can definitely be worn for a fancy vintage retro date night or something more casual. Super flattering flare styling shapes you in the right places and flares where it's supposed to. The classic yet modern style works so well for all body types, and it feels good on. This is a dress you'll reach for again and again. Plus, it's available in sizes from XS to 5X.

Kitten D'Amour Kensington City Bag
Every woman needs a sassy red handbag and the Kensington City bag from Kitten D'Amour is a fabulous option. The baguette shape simply cries out retro. The textured vegan leather almost reminds of a lizard skin leather, and the heavyweight gold hardware lends an air of sophistication. It looks, and feels, much more expensive than the bag actually is. And if you don't want to carry it as a handbag, there is a detachable shoulder strap as well. It's stunning, and perfect for your retro night, or your modern day wardrobe.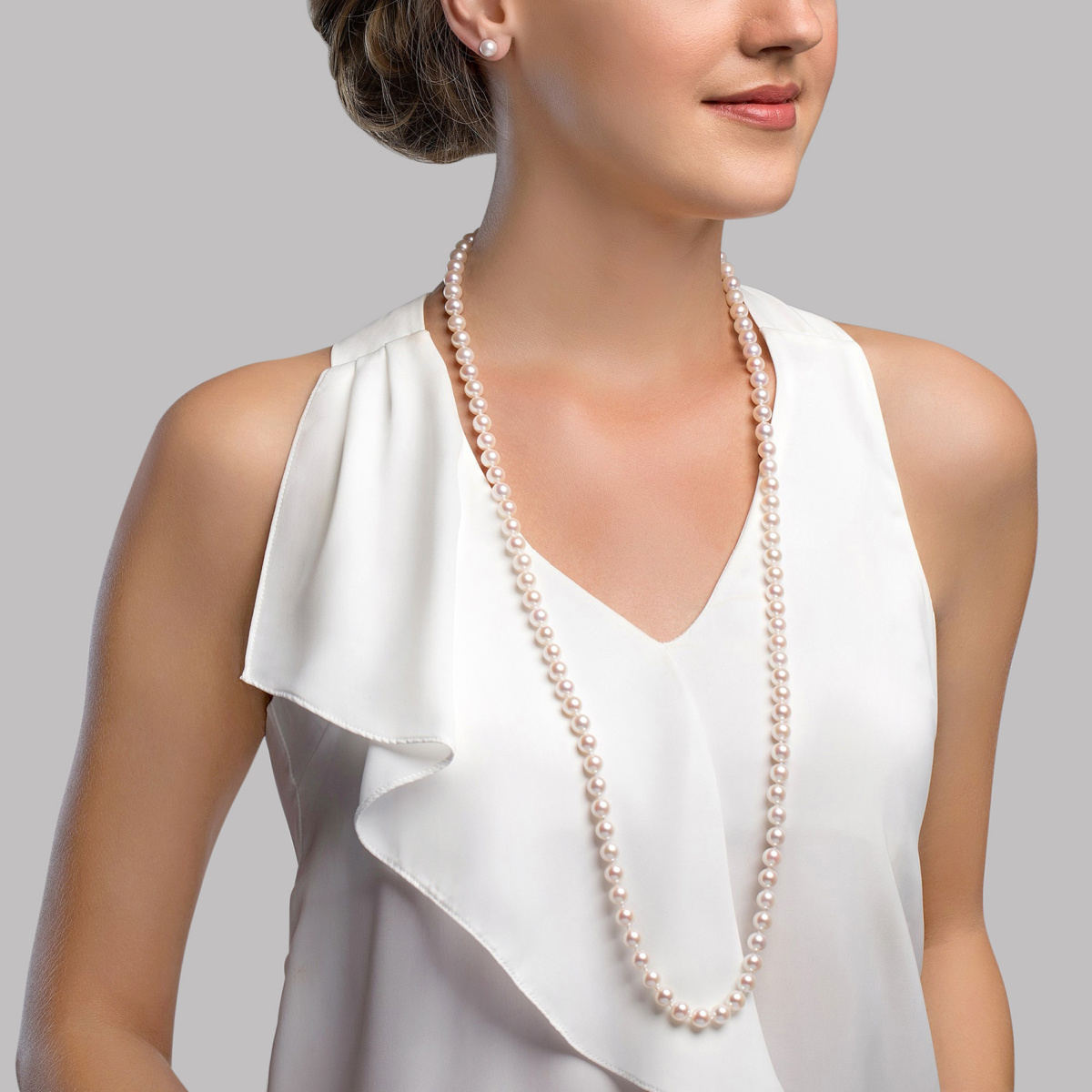 Opera Length Pearl Necklace
Pearls are a classic. They're retro. They're vintage. They're oh so thoroughly modern and timeless, all at once. How stunning is this opera length strand of freshwater pearls from The Pearl Source? The opera length strand lends itself to a variety of styling options, from wearing them long to knotted to doubled up. The options are practically endless. Every woman should have a gorgeous pearl necklace. They are one of the classic pieces of jewelry that becomes an heirloom.

Bloomers Intimates
We all need undies, and Bloomers Intimates has taken us old school. They have two styles – one that's a classic brief cut and one that's a more modern boyleg or booty shorts style. Both are made from the softest lace in somewhat classic colors. There's something that's inherently fun and sexy about these panties without them being skimpy or bare. And even though Bloomers Intimates has definitely embraced the vintage aesthetic, they are thoroughly modern. Oh, and did I mention they're comfy too?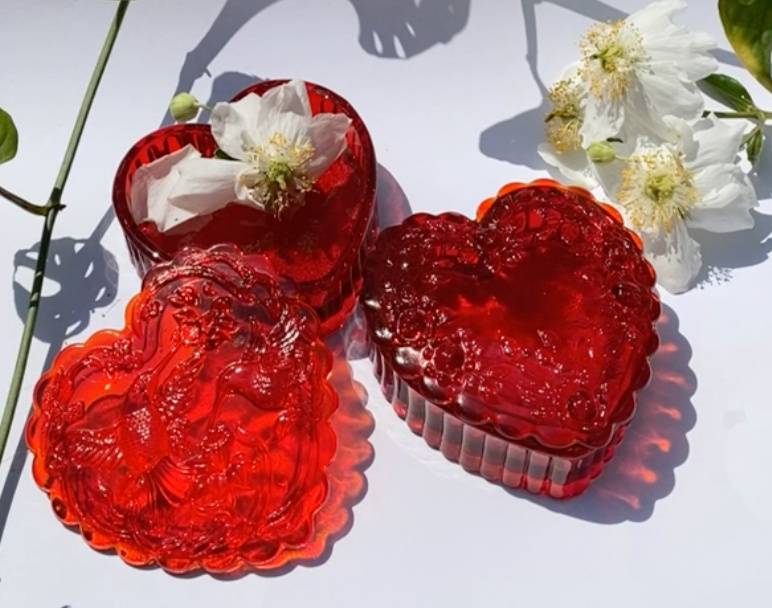 Papers + Ink Heart Shaped Box
There are two things that scream vintage when you think back – trinket boxes and milk glass. This heart shaped box from Papers + Ink looks like it came straight from your grandmother's house. The lid has a highly detailed and dimensional scene of roses which makes it extra lovey dovey. Place it by your bedside table or on your vanity as a perfect place to store your treasures.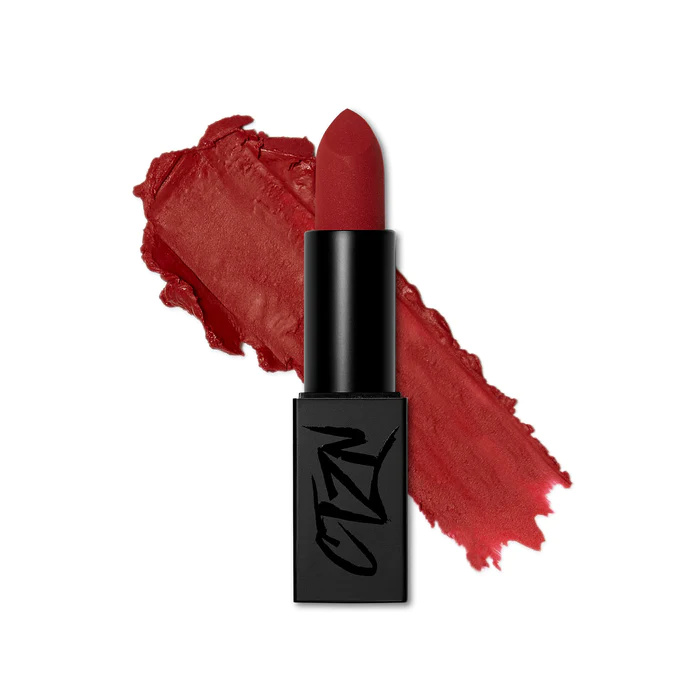 CTZN Cosmetics Red Lipstick
What's more classic than a bold red lip? CTZN Cosmetics specializes in getting you the perfect shade of lipstick for you. Whether it's your perfect nude lip, or a statement making red, they have you covered. CTZN Cosmetics understands not all skin tones are the same, and one size of red doesn't fit all. You can even try on the lip colors virtually to see which color looks best for you. And then – and then! – as if that wasn't enough, they tell you which lip liner is the perfect match to your lip color. You can't go wrong. They're also 100% vegan, cruelty-free, carmine-free, paraben-free and gluten-free. The formulation is ultra-creamy, highly pigmented, opaque, full coverage, velvety, hydrating matte.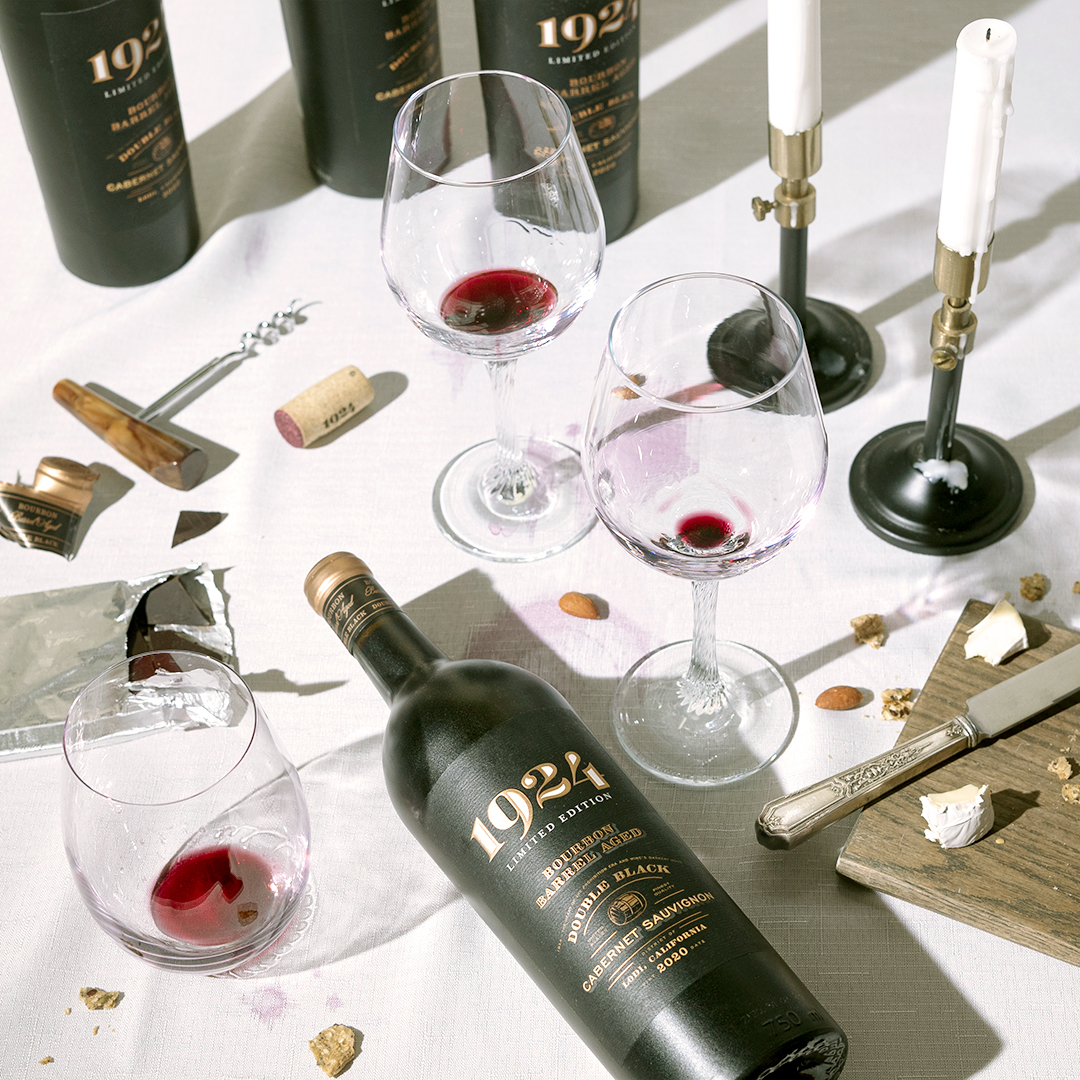 Food and Drink
1924 Double Black Bourbon Barrel Aged Cabernet Sauvignon
Have a gorgeous glass of a fabulous cab sav at home. The 1924 Double Black Bourbon Barrel Aged Cabernet Sauvignon delivers a classic, yet sweet taste, layered with suggestions of blackberry, vanilla and warm spice with notes reminiscent of Bourbon. It is the perfect gift for that wine lover or history buff in your life as 1924 was founded in 1924—right in the middle of Prohibition! This wine pairs beautifully with beef.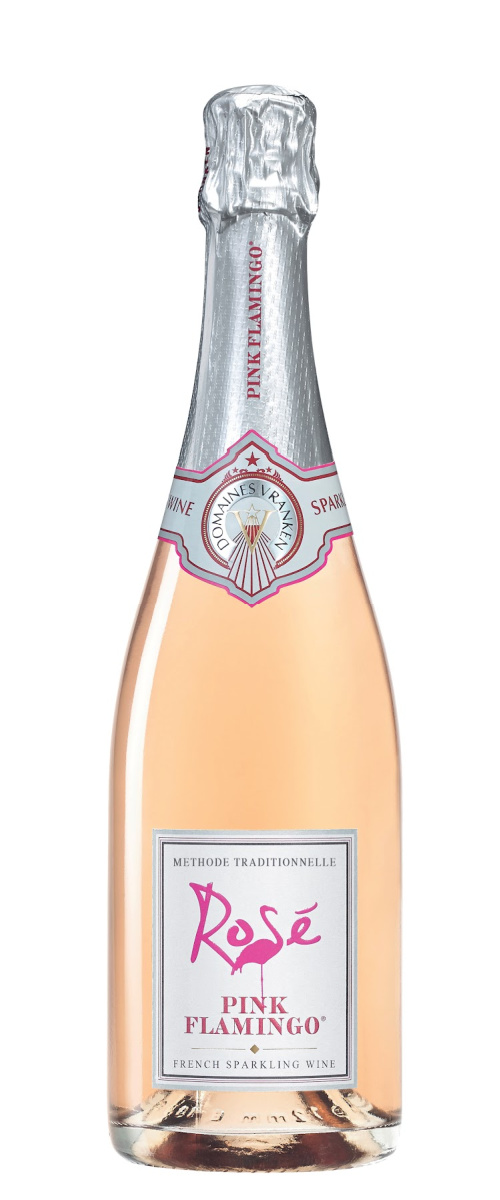 Pink Flamingo Brut Rose
This sparkling wine is a gorgeous addition to any at home retro date night – Valentine's Day or not. Pink Flamingo Brut Rose not only feels so celebratory, it gives off a little of that 1960s vibe if I'm being totally honest. It pairs beautifully with fish or as an aperitif, with tasting notes of red berries and fragrance notes of violets and citrus. Pink Flamingo, from is from the South of France, very near the Mediterranean Sea, and is a biodiverse area. Domaine Royal de Jarras, the house of Pink Flamingo, has had their vineyards certified as organic, and makes their wines the same way fine champagnes are made.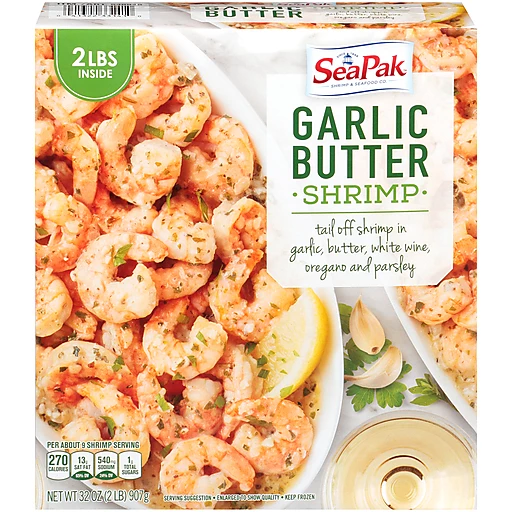 SeaPak Garlic Butter Shrimp
What's more classic and retro than Garlic Butter Shrimp? This version of shrimp scampi, made with white wine, is a simple and easy at home meal that's sure to impress. The best part is that it's so easy to make that it's practically foolproof. Just sauté the Garlic Butter Shrimp in a pan or place it in the oven and let it do it's thing. In 15-20 minutes, you have a meal that's sure to impress. Serve with pasta or some zoodles, and you have a fabulous light romantic dinner. You could also serve on its own as a first course. Available at Costco.
Omaha Steaks
If you're having a romantic evening at home, why not have a great meal? Omaha Steaks is renowned for, well, their steaks. You can purchase meat packs alone, or you can buy full meals like Surf and Turf with green beans, bread, cheesecake for dessert. Or you can buy things like family favorites which include an assortment of items like chicken, really good hot dogs, hamburgers, and steaks.