Galentine's Day. A day that, less than 15 years ago, didn't even exist until it was mentioned on a TV show with a dedicated following, and now it's right up there with Valentine's Day.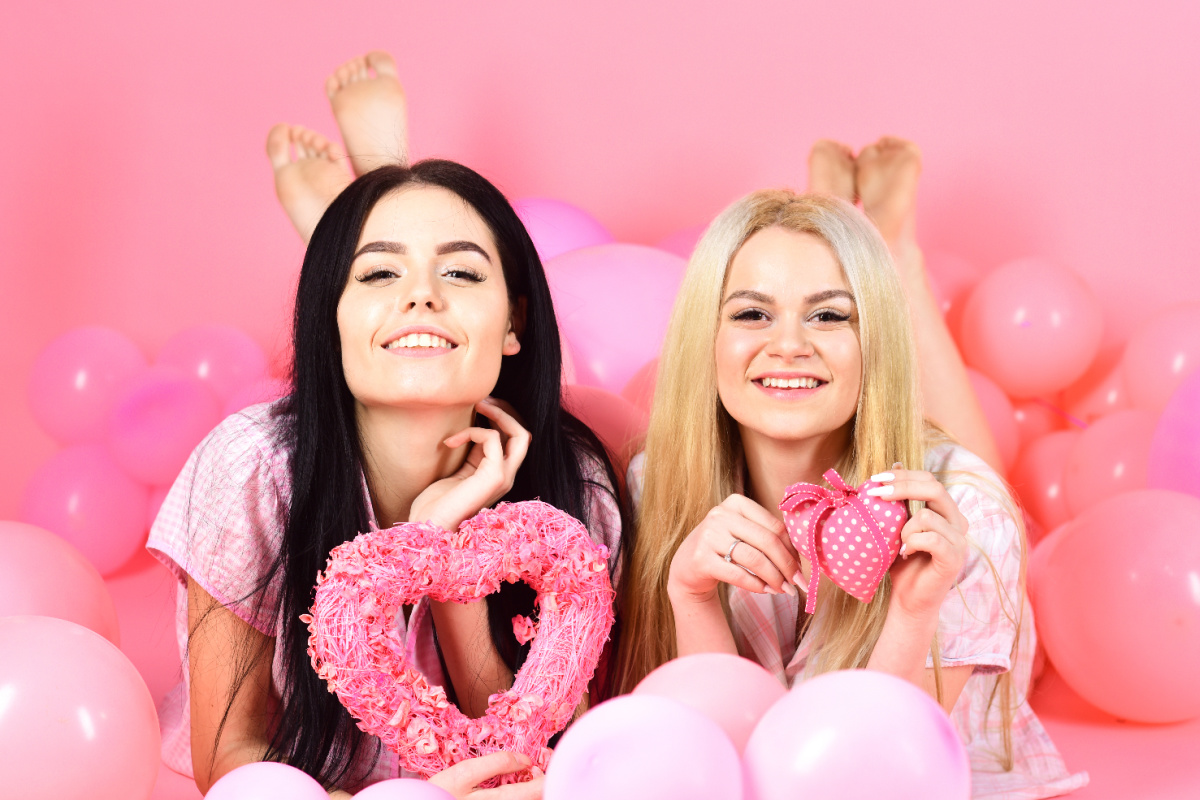 It's kind of amazing how these things grow legs of their own! What's Galentine's Day, you ask? Simple – it's the day that you celebrate your platonic girlfriends. Your ride or dies. The A1s since Day Ones. It's celebrated February 13th, the day before Valentine's Day

We have gathered up some really awesome Galentine's Day gifts. These are all items that are perfect for all ages. These Galentine's Day gift ideas are perfect for your grown up ladies, but also would be great for a teen or even a college aged daughter or niece.
Fabulous Galentine's Day Gift Ideas
Links may be commissioned. Editorial samples may have been provided.

Lake Pajamas
Sink into the most amazing pajamas with the DreamKnit Kimono Pajama Set from Lake. The red striped fabric is so perfect for Valentine's Day – and beyond! The wide leg pants are so comfortable and flattering, while the short kimono style top adds that little bit of glamour and flair, without compromising comfort. These are the kind of pajamas you'll want to wear while you lounge around on a lazy weekend day. And if the red stripe isn't your thing, these come in four fab colors.
Scharffen Berger Chocolate
I'm fairly sure that chocolate makes everything better, and Scharffen Berger chocolate is some of the best you can buy. There's literally something for everyone, from the 41% Cocoa Extra Creamy Milk Chocolate all the way up to 82 percent Cocoa Extra Dark Chocolate. Even better, it's ethically and sustainably sourced.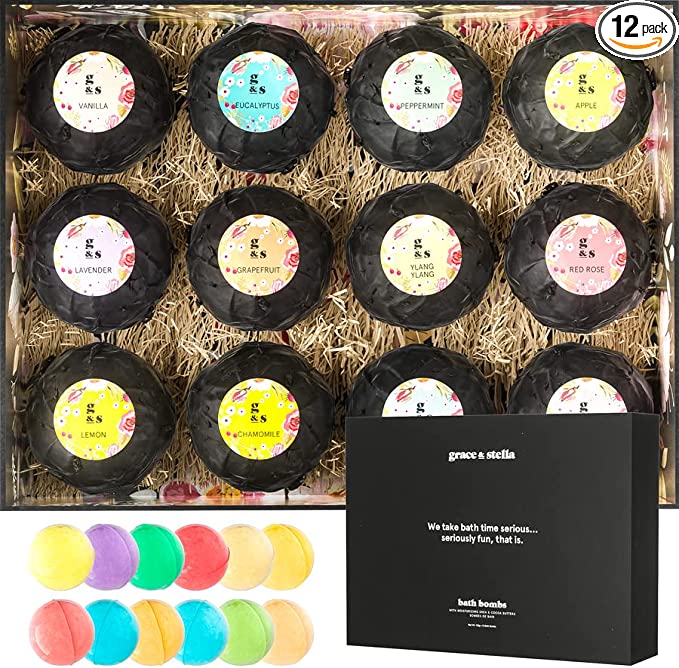 Grace and Stella Bath Bombs
Help your bestie relax with an indulgent bath bomb. Of course, you can make your own bath bombs, but if you don't feel like doing that, or you're not really the DIY type, this bath bomb assortment from Grace and Stella is a great option. There are 12 bath bombs in the set, each with a different scent. If you wanted, you could even break this bath bomb assortment into 3 or 4 gifts easily.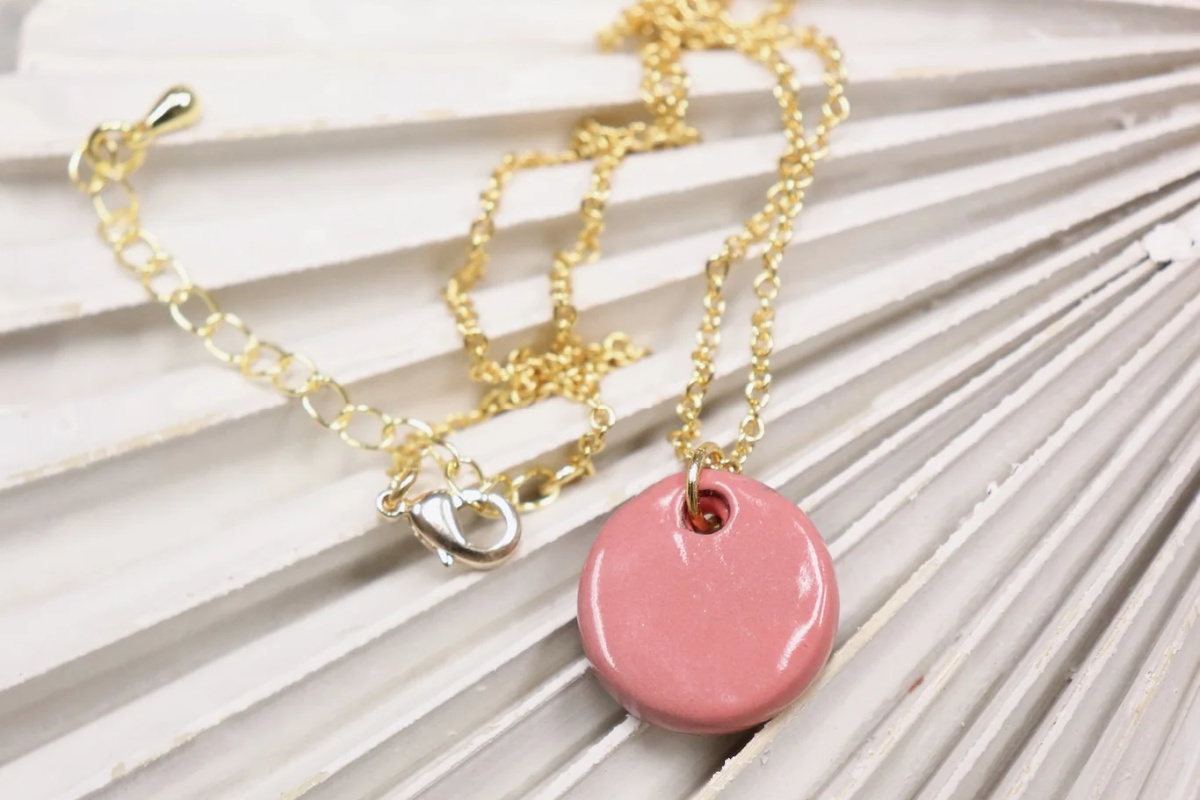 Cedar & Cypress Jewelry
Give her that little pick me up with a cute Hope Necklace or Heart earrings from Cedar & Cypress Designs. These ceramic pieces are simple and elegant – and budget friendly. The vibrant colors give a great pop of color. Wear them alone, or these necklaces would make great layering pieces. These pieces are made in Haiti, providing much needed jobs.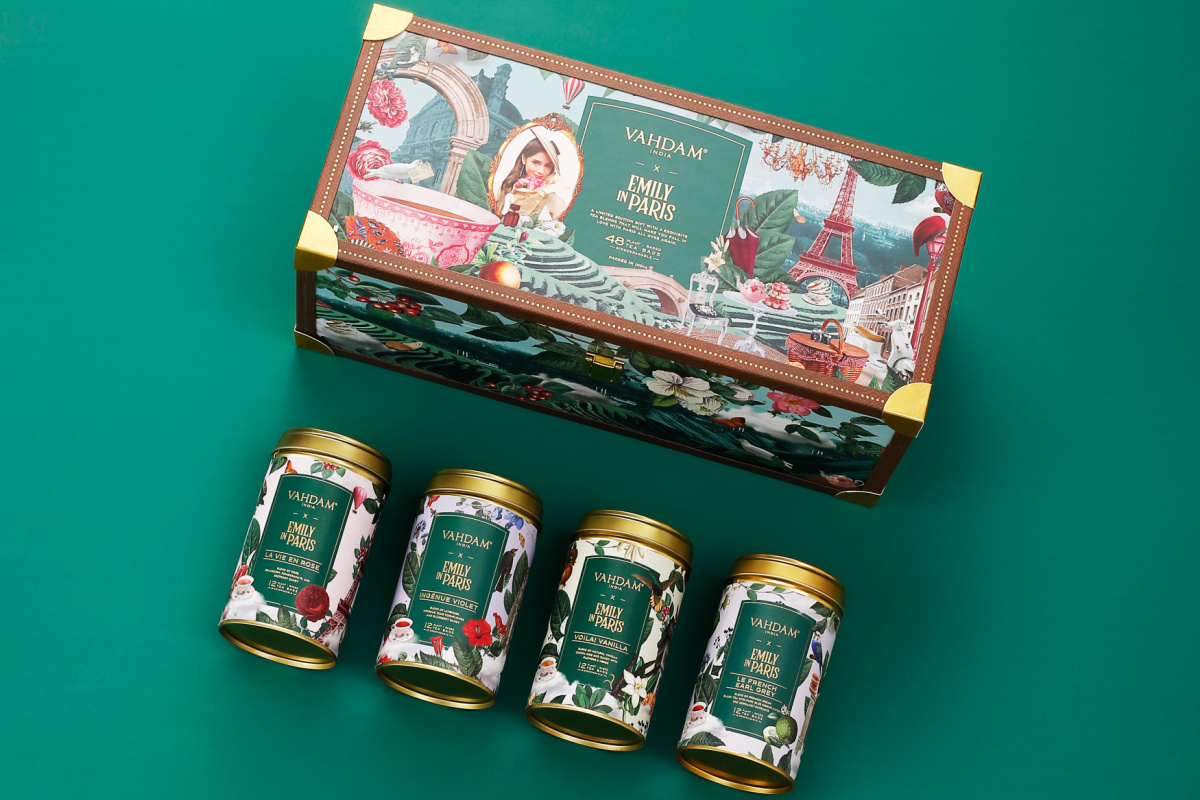 Emily in Paris Tea Gift Set from Vahdam India Tea
A good cup of tea is one of life's little luxuries. Gift her a special selection of teas with the Emily in Paris gift set from Vahdam India Tea. There are four teas in unexpected flavors – La Vie en Rose, Voila! Vanilla, Le French Earl Grey, and Ingenue Violet – that remind of France, all packed in an adorable tea case that looks like a suitcase. You can see why Vadham Tea is a celeb favorite.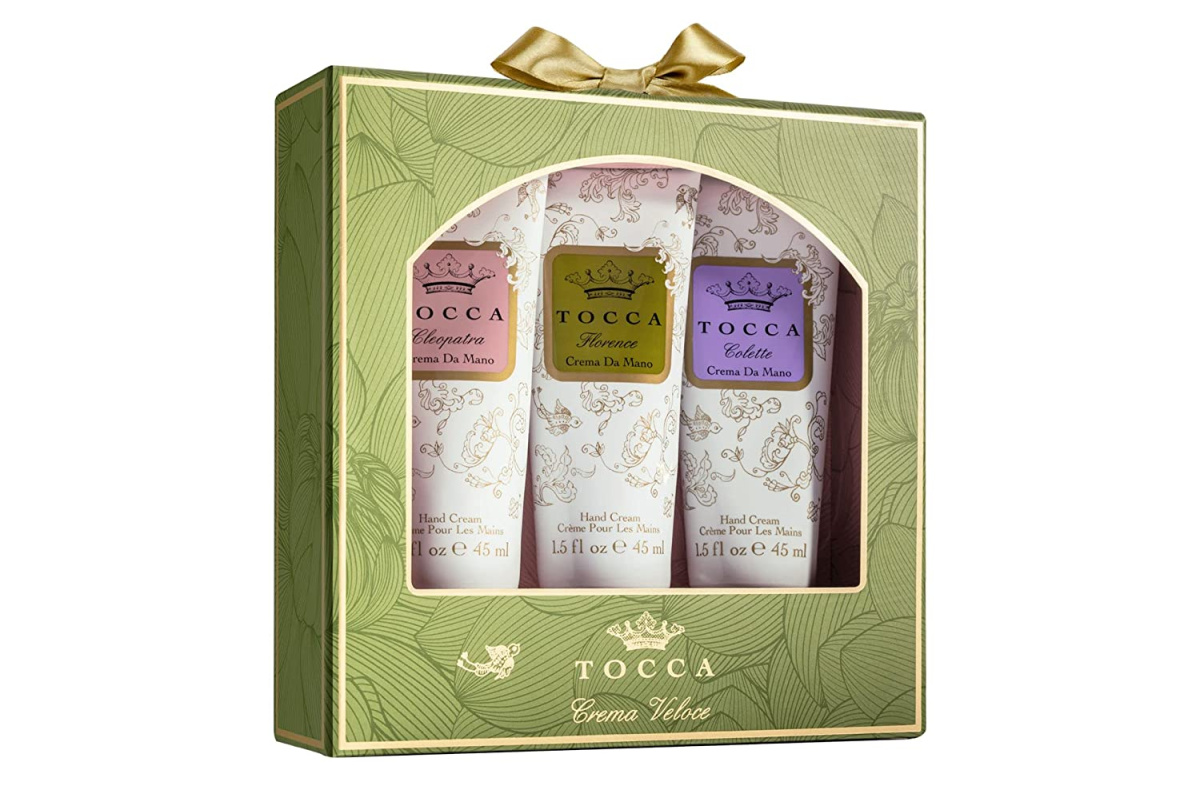 Tocca Crema Veloce Hand Cream
Dry hands in the winter are a real issue. Help protect your bestie's hands with Tocca Crema Veloce Hand Cream. These are so elegant, and smell oh so good. Tocca is known for their exquisite fragrances, and these hand creams draw from the same scents. The 1.5 oz sizes are perfect for carrying in your handbag, your backpack of gym bag, or to keep in your desk.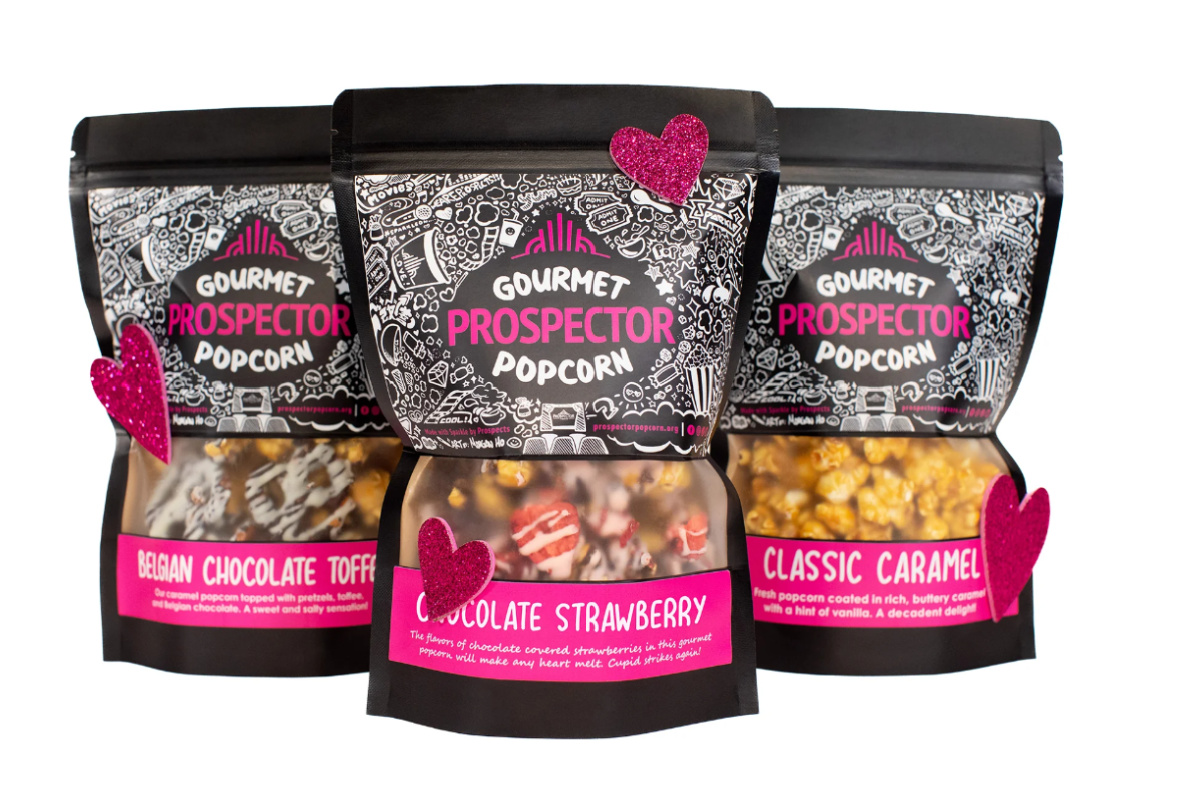 Prospector Popcorn
Hanging out with your besties for Galentine's? What about a sweet treat to share? Prospector Popcorn's Gourmet flavors will elevate your snack game and make you the star for the night. The sweet blends of Chocolate Strawberry, Belgian Chocolate Toffee, or Maple Walnut Ice Cream are crunchy caramel corn drizzled with good quality chocolate and nuts or freeze-dried strawberries that mimic the flavors named. They are rich and delicious, and come in shareable bags that will stay fresh for a while. If you prefer savory flavors, try the Buffalo Ranch or Buffalo Cheddar; the Caramel/Cheddar blend is great for a salty and sweet mix.
Bakery Bling
Need an activity for the gang? These fab cookie decorating kits from Bakery Bling have you covered.
The Candy Heart cookies have everything you need to decorate 8 cookies, which is plenty for your whole group. The Pink Valentine's Mini Cookie House is pre-baked and ready for you to assemble and decorate. There are complete directions included and videos online. With its white icing, sugars, and festive pink embellishments, it's surely to be the centerpiece of your friendship gathering.
If you're feeling adventurous, also pick up Bakery Bling's Valentine's Day Glittery Sugar Cube Bundle to make your creations even more creative! The glittery sugar mixes that can be used in a variety of ways other than cookie decorating. Did I hear someone mention drink rimmer? These are the perfect accompaniment to let someone know they are special.