Thanks to Antique Farm House for sponsoring this discussion about blending old and new pieces in your home decor.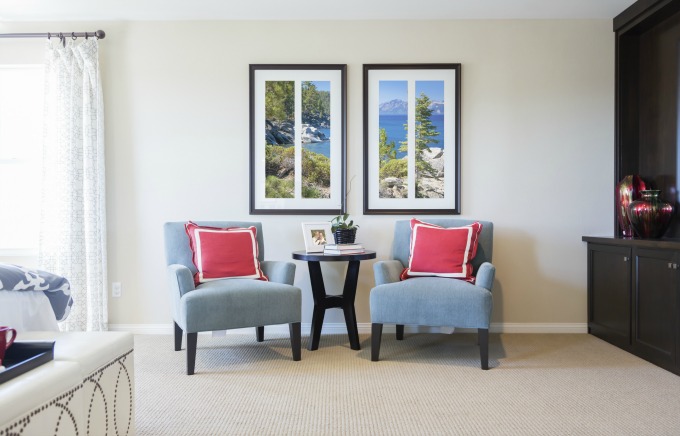 Soooo…you want to redecorate your house.  You're tired of the same old same old with the furniture and accessories you already have. BUUUUTTTT…you don't really want to chuck it all and buy 100% new stuff.  And there are those pieces you have that are good quality, and have great bones.  You're just tired of looking at them.
What's a person to do? Never fear, we're here to help. We're going to teach you the art of blending old and new furniture to create a room with an aesthetic that is all your own.
Paint Them
Painting furniture is relatively cheap and easy. The key is to prepare your surface properly, and using the right materials. Clean all surfaces to get rid of any dirt, grime, grease, and oil, sand down, and paint. Let the paint dry thoroughly between coats.
Personally, I prefer a semi-gloss or a high gloss finish, but the choice is yours.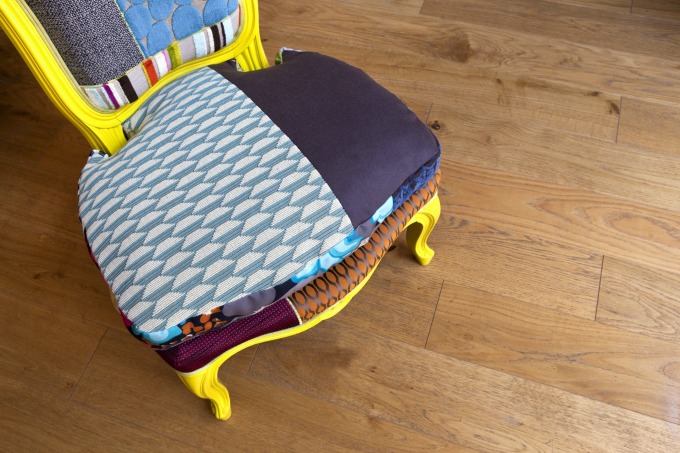 Reupholster Them
Soooo…you have a set of dining room chairs with great bones, and they just don't work with your aesthetic? Reupholstering the chairs is quick and easy, and can give them a whole new lease on life.
Remove the old fabric, measure the seats, add a few inches, and cut out. Using a staple gun, staple the new fabric to the seats. Re-install the seats on the chairs, and you're good to go.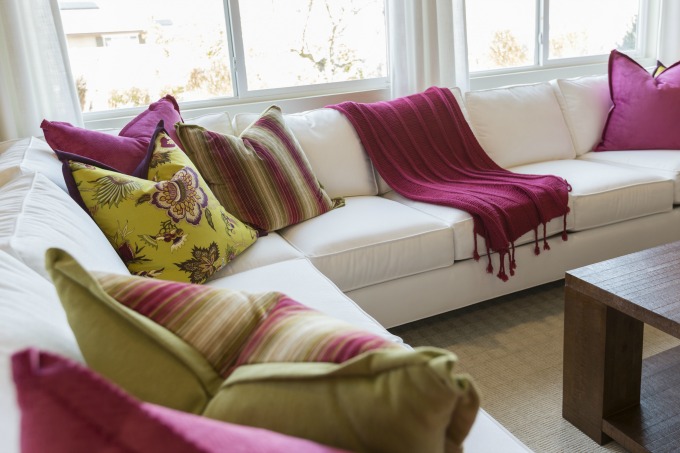 Accessorize
Sometimes, this is the easiest way to add combine old and new furniture. Pull out a few colors that feature prominently in your décor, and pick up some accessories.  Amethyst, Cobalt, or Ruby colored glass vases that were lit would look stunning in a buffet.  Fresh flowers in a vintage vase or watering can make for a great conversation piece.
Even better – accessories can often be found at very reasonable prices. They update the look of your home décor, and are easy on your pocketbook.
Place the Item in an Unexpected Locale
My grandmother has a gorgeous antique sideboard, but her house is very modern. They use the sideboard as a piece of furniture in the entryway hallway, and display several of the items they've picked up in their travels. It adds some personality, and works this fab piece of furniture into their decor.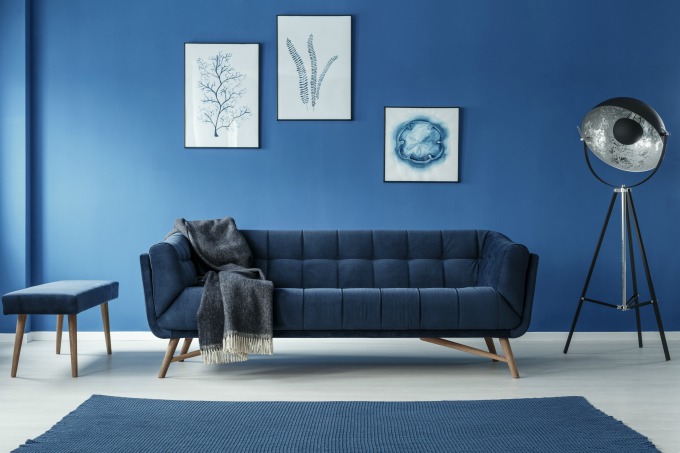 Add Color
Color does a lot of really wonderful, wacky things.  It's uniting. It's mood-setting. It's ambiance-changing. And it can tie a room together. Pull out some similar tones in your old and new home decor pieces, and watch what happens. These pieces magically work together, and it looks like a designer was involved. Or add a pop of a bright color that's totally unexpected. Like adding color with your shoes or handbag, some throw pillows can really change the mood in a room.
See?  It's not that hard to create a space that is all your own, and uses a lot of pieces that you already own. A little paint, some accessories and fabrics, and a little elbow grease can really change up the look of your home.