Thanks to the City of Louisville for inviting us to visit. Some of this was comped, some of this we paid for.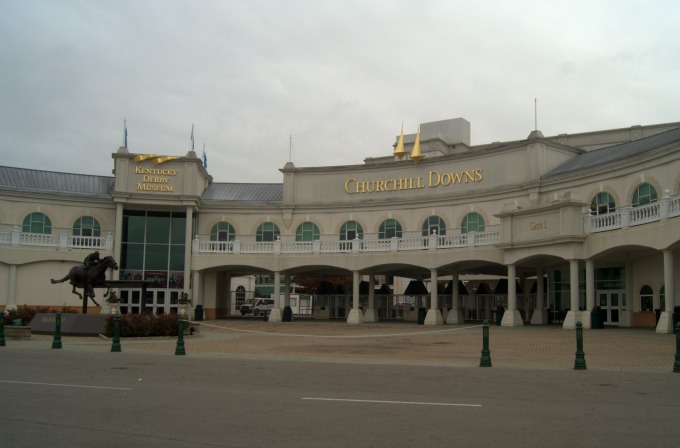 Recently, I had the opportunity to spend a few days in Louisville, KY. I've been to Louisville a few times, but it had really been a while since I'd visited. I think my last visit might have been in 4th grade. Suffice it to say, the city has changed a bit in those 25 years. We hopped in the 2017 Kia Soul! Turbo and headed on out.
One of the things that I was not expecting was for Louisville, KY to be such a cosmopolitan city. There were a plethora of amazing restaurants and really great things to do and see. Here's what 48 hours in Louisville, KY looks like.
48 Hours in Louisville, KY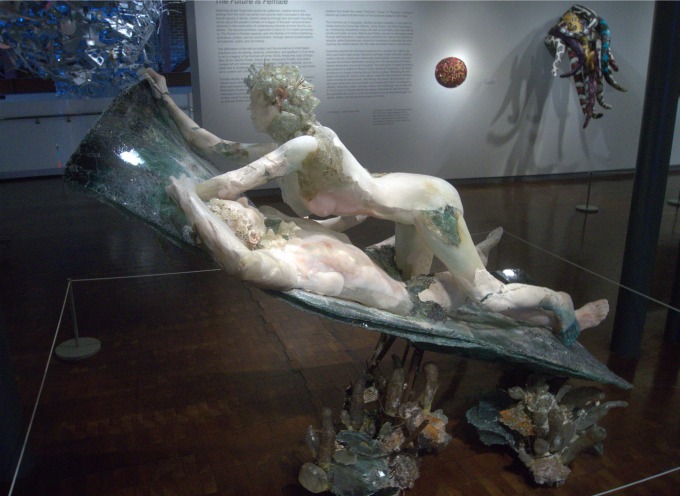 When we were in Louisville, we stayed at the luxe 21C Hotel. The 21C is unlike any hotel I've ever stayed at. It's like a luxury hotel and a modern art museum had a baby. I knew walking in that this was going to be an experience, and I was definitely not disappointed.
One of the great things about 21C Hotel was that it is centrally located in the heart of downtown Louisville, KY. From the hotel, we could walk to most of the venues we wanted to visit, and many of the restaurants.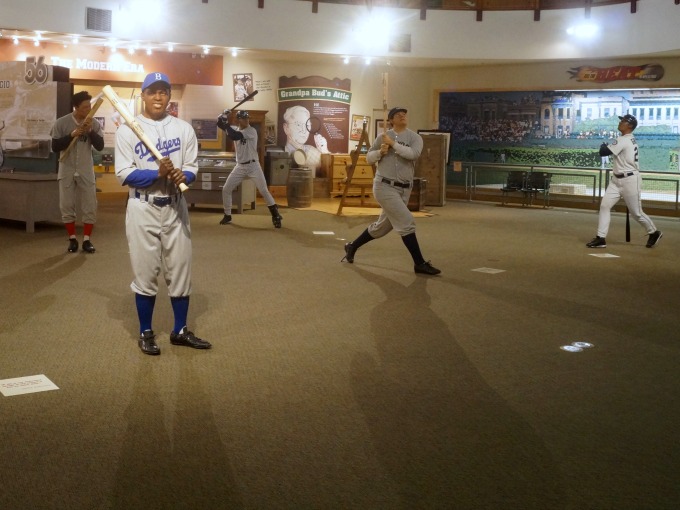 Louisville Slugger Factory Tour
On our first afternoon, we went on a tour of the Louisville Slugger factory and museum. It was about a block from the hotel, and a gorgeous afternoon, so we walked down there. I had seen the building when we were driving around, but had no idea that THIS was actually where they made baseball bats.
The tour was fun and informative, and we learned a lot about the manufacture of baseball bats and the behind the scenes contracts of the players.  It's definitely worth the price of admission. The interactive displays that they have have seen better days, and could use some refurbishing. And how cool is this ceiling?  It's baseball bats and baseballs hanging from wires.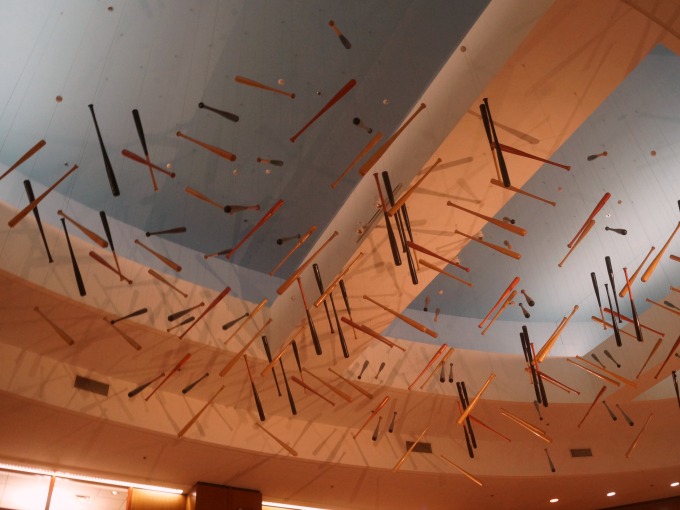 The next day, we got up and explored Louisville and the surrounding area. Louisville has a lot of rivers, or one river?  I don't know. BUT they have a lot of bridges.  And I wanted to see where the bridges would take us. Soooo…we ventured across the bridges.  One of these days, this curiosity is going to get me into trouble, but this was not the day. The bridges mainly took us over to Indiana. We looked around, saw the sights, and came back. However, on our way back, I saw the sign for Churchill Downs.  You can't go to Louisville and not at least drive by.  So, we did.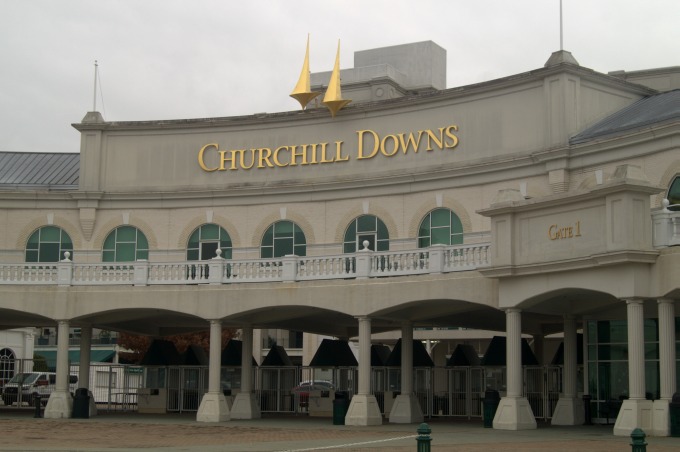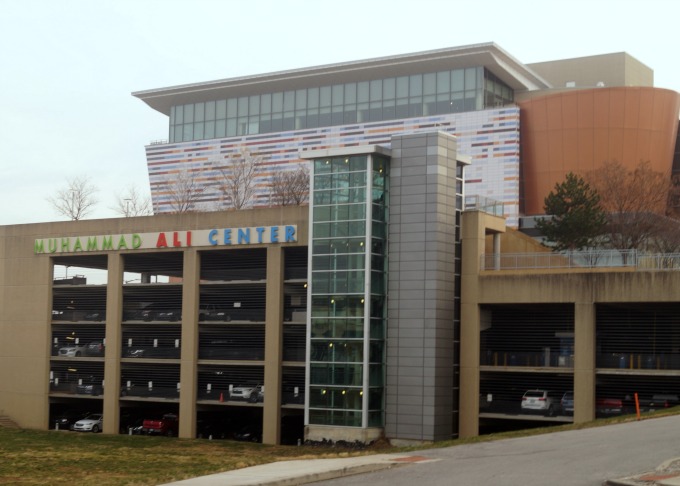 The Muhammad Ali Center
We spent the afternoon at The Muhammad Ali Center. The Muhammad Ali center is a huge 4 story building right down town. You start at the top, and work your way down, going through the many exhibits. Most of the exhibits are interactive, and multi-media. We knew that he was a great humanitarian, Civil Rights activist, and boxer, but we were really surprised at how well the center really interwove these varying facets into their displays. There was very little that was exclusively boxing related, but quite a bit that focused on the other two aspects of Ali's life, as well as the political climate at varying times.  We spent close to 3 hours here, and you could easily spend the whole day. There's so much to see, and absorb, and the experience is very moving.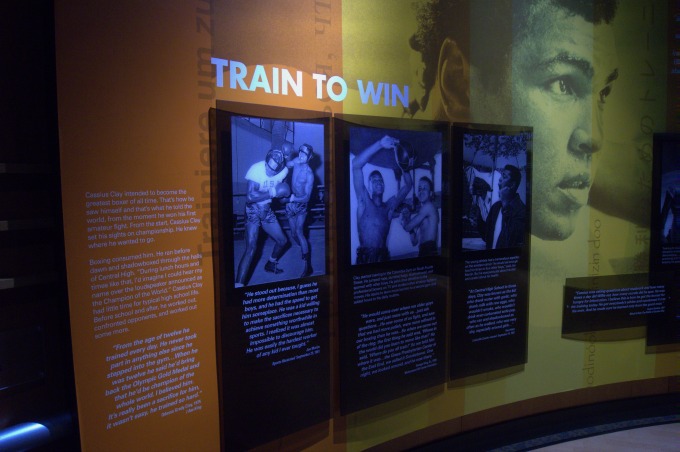 Proof on Main
After The Muhammad Ali Center, we decided to have dinner. We had heard good things about Proof on Main, and it was close and convenient, so that was the winner. We were neither disappointed nor led astray. Proof on Main is a restaurant that believes in supporting locally grown farmers, and seeks out the best.  They source quite an array of locally grown food from Kentucky and Indiana.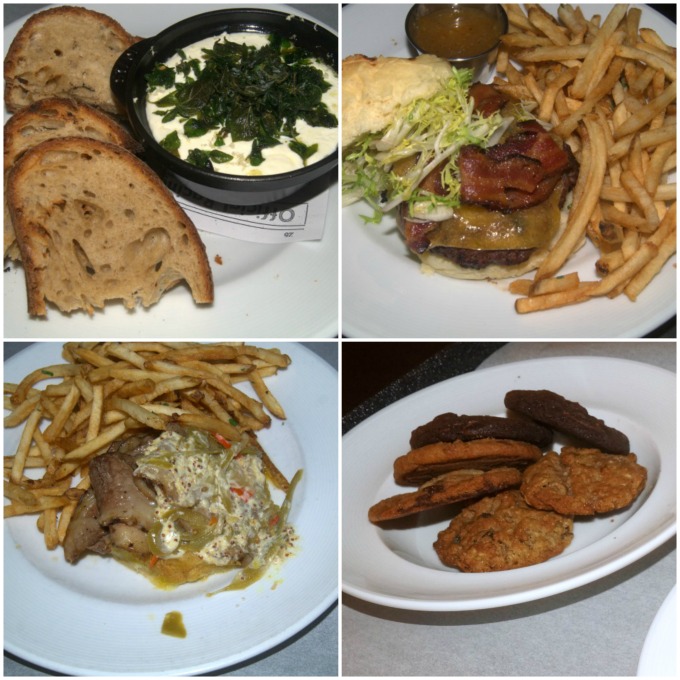 It had been a long day, so we ordered room service. We started with their Whipped Ricotta, which was a fluffy, light, yet rich dip. The added horseradish gave it just a touch of a kick, but not too much. I had a Bison Burger which was very good.  The Jezebel sauce added an interesting flavor to the burger that was much nicer than the traditional ketchup or 1000 Island Dressing. My travel companion had the Smoked Brisket Sandwich.  This was soooo good. The meat was flavorful and tender, while the pickled peppers reminded us a little of a Philly Cheesesteak sandwich. Perhaps a southern twist on it?  We also ordered a plate of freshly baked cookies for a little sweet treat. I thought this was one of the best ideas I've seen in a long time. You don't always want a heavy, rich dessert, nor something from the mini bar. With their unique flavor profiles, we could see why Proof on Main was named as one of the top restaurants in the South.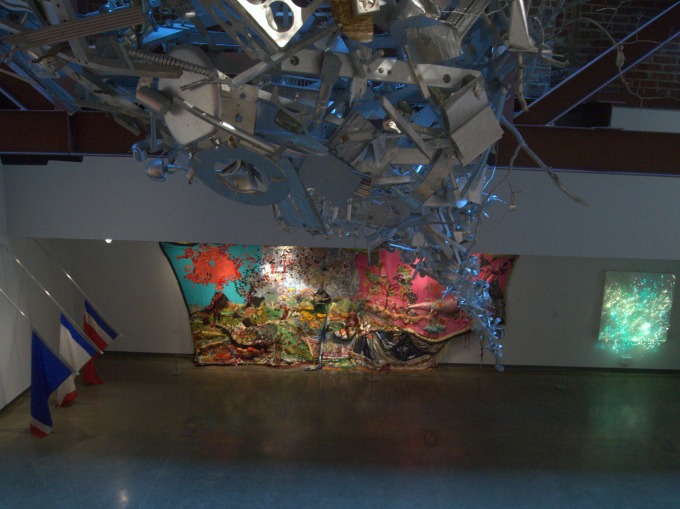 The next morning, we headed out mid morning, took one last peruse through the art installations of 21C Hotel, and left Louisville. It was a great trip, and Louisville had definitely changed a lot in the 25ish years since I had last visited. There were a few places we didn't get to, that I would have liked, like the Kentucky Museum of Art and Craft. We just ran out of time, as most attractions close at 5 pm.
All in all, Louisville, KY is a great place to visit for a weekend getaway.