This is an advertisement for SheSpeaks/St. Martins Press.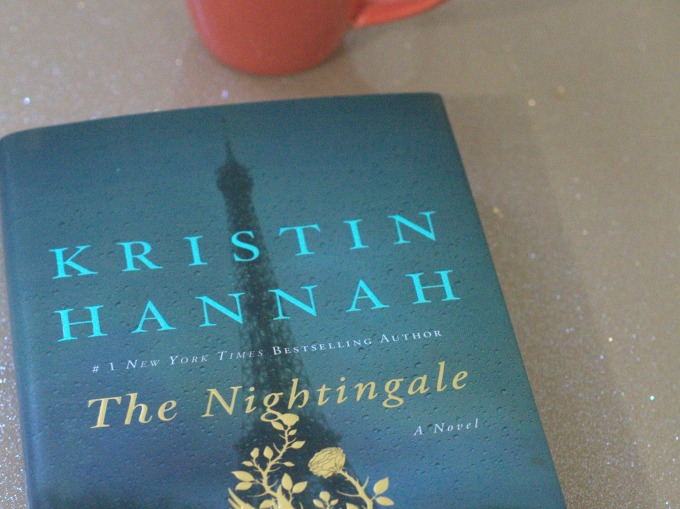 It has been raining hard here lately, and this book, The Nightingale, by Kristin Hannah, was perfect to curl up with on the sofa and spend the day reading.  I love historical novels, and this one is about World War II, in Nazi-occupied France. I settled in for the drama to unfold.
The book opens with the statement, "If I have learned anything in this long life of mine, it is this: In love we find out who we want to be; in war we find out who we are."
The Nightingale is about two sisters who choose significantly different paths for their lives, and how they react and respond to the war- and to each other.  It also reflects on a time in history when women's opinions and contributions to the world were trivialized. It's full of espionage and intrigue, as well as an accurate portrayal of life in German occupied France during WW II.
Vianne's life was centered around her home and family, and did not want to acknowledge the Nazi occupation of France or the war.  Her younger sister, Isabelle, was determined to become part of the Nazi resistance and wanted to make a difference.
While each has chosen her path, they both fight for freedom of others.  While Vianne's priority is her family, but she rescues Jewish children from certain death. Her life during the war was a living hell, from having to house Germans soldiers to one of the officers raping her  and subsequently fathering Vianne's child.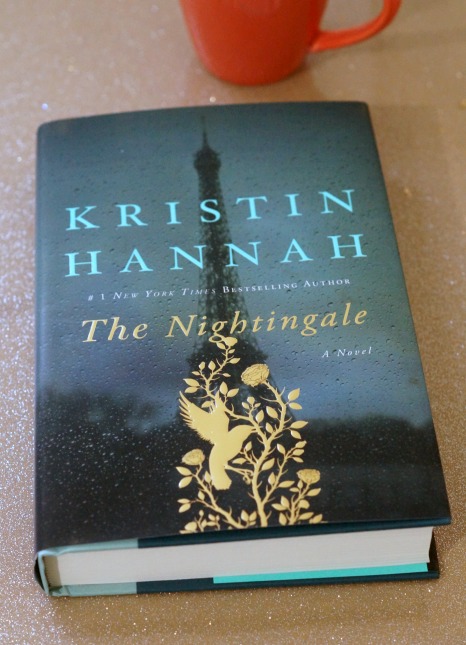 Isabelle, on the other hand, becomes The Nightingale, rescuing Allied soldiers from the Germans by leading them through the Pyrenees Mountains to safety in Spain. She is barely eighteen, and wants to be a freedom fighter and defend her country.  Actively sought by the Nazis, she is captured and placed in a concentration camp.  She later dies of the injuries and illness received there.
The book and story are well written, but I did find Isabelle's story a little familiar.  I recalled reading about Andree de Jongh of Belgium, who rescued more than one hundred pilots that had fallen behind enemy lines during WW II.  De Jongh's 'The Comet' has many similarities to the fictional 'Nightingale' missions, but there is no reference to her anywhere, even in the forward.  From the collaboration with the British to fund the missions to mentions of the Nazis dismissing women's roles during the war simply because they were women, there should have been some nod to the real-life person the character of Isabelle was patterned after.
Ms. Hannah has crafted a well written story, in part based on the true events concerning Andree de Jongh.  What I found particularly interesting about The Nightingale is how women made a difference in the war effort, in spite of, and most likely because of, being dismissed as being 'merely women.'
This book is now available in paperback at Amazon, as well as Barnes and Noble, and is perfect for vacation or lazy afternoon reading!
Enter to win a Hardcover Copy of The Nightingale
It's way easy!  All you have to do is hit the tweet button above. Seriously, that's it!! Tweet once daily from now through May 8th. I will pull a winner from the tweets on May 9th. US only.