A couple weeks ago, I received a special delivery from Kia. It was the all-new 2017 Kia Niro Touring Edition crossover hybrid. I'd seen the commercials, and heard great things from people that had tested the car out.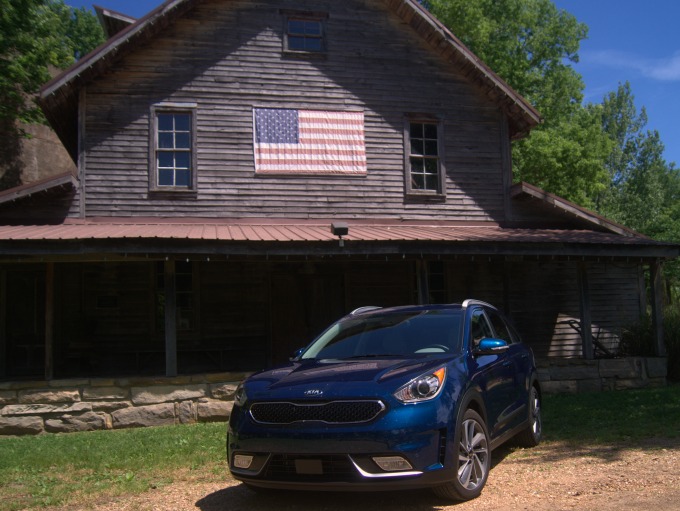 I first encountered the prototype of the Kia Niro at a Kia event in San Diego in 2016. It was a sharp looking car, and we were all really intrigued by what was to come. Of course, we weren't allowed in it, or to test drive it, so it's been quite a wait to get my grubby little mitts on one.
2017 Kia Niro First Impressions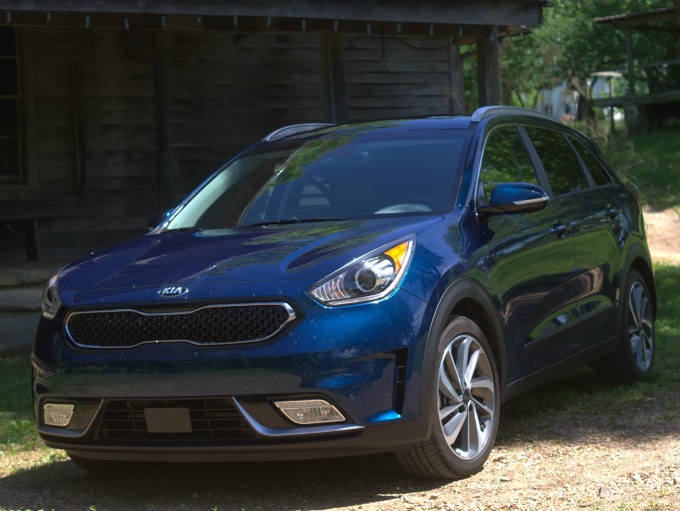 From everything I remembered, had seen, and heard, I thought this was more like a small SUV. Perhaps the same size as the Sportage, maybe just a bit smaller. As it turns out, the Niro is about the same size as a Sportage, but it's lower. It drives a lot more like a hatchback car or small station wagon than an SUV. This is great for my life.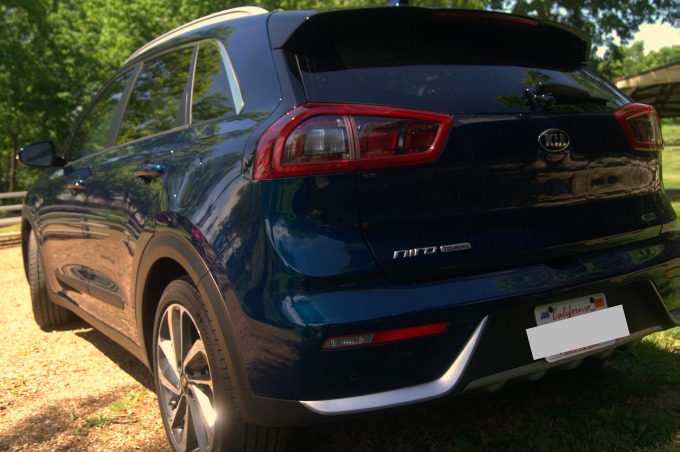 Plenty of power
Some hybrids I've driven in the past didn't have tons of power. Granted, it had been a few years since I'd had that experience, but it was one that stuck with me. The Kia Niro has plenty of power to get wherever you want to go. Hills? No problem. Passing slower traffic? With ease. Passing slower traffic on hills? It ain't no thang, and you're flying by people with almost no effort.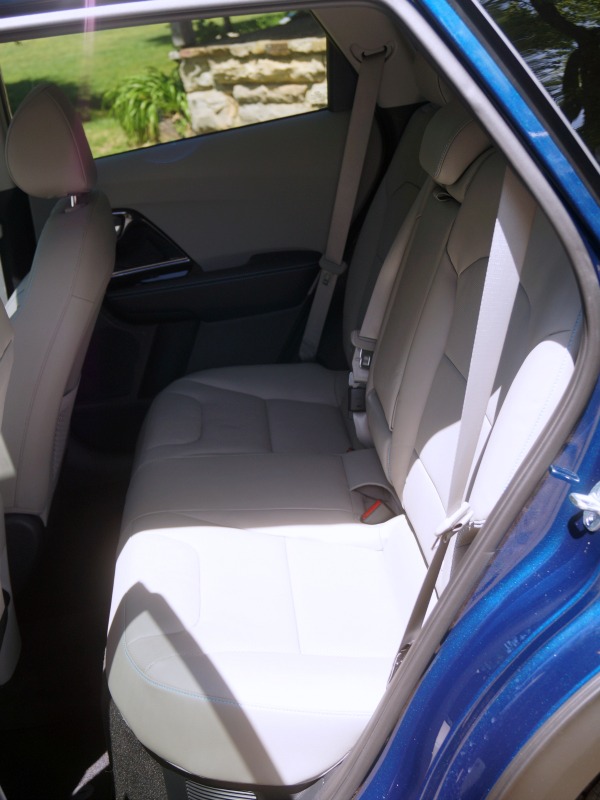 Roomy Interior
One of the things that I've been really impressed with the Kia family of cars is how much passenger space there is. Real, full sized adults can comfortably fit in the backseat, and they're not scrunched up or anything.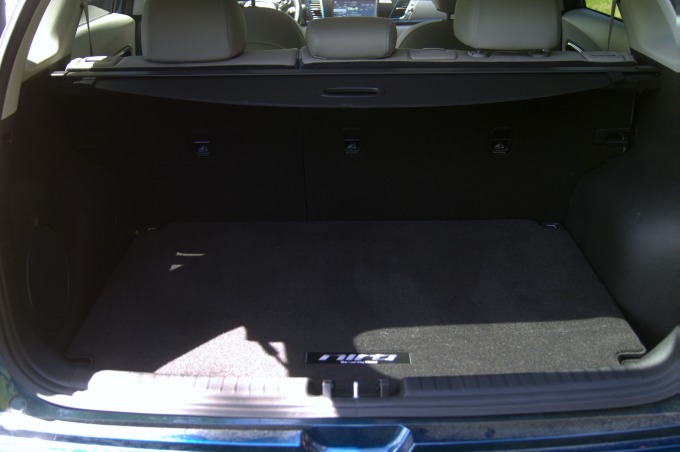 The front seats have plenty of room, too. When I ride as a passenger, I tend to keep my stuff by my feet. My purse, whatever stuff I have for errands, generally a water bottle, you get the idea. The Kia Niro has plenty of room for all my junk, and my feet. That's a win! There's also plenty of cargo space for groceries, packages, and probably even luggage. The hidden storage is great for traveling, or your roadside safety kit.
Handles Like a BOSS
The Kia Niro has great handling and control. It's really responsive when you steer, and takes just about no effort to maneuver. You can zip in and out with no problems, and you're on your way in no time. And the visibility is amazing! I'm not even sure I have a blind spot in this car. The dashboard is really easy to read, too. Not all cars make their instrument panels as useful as Kia does.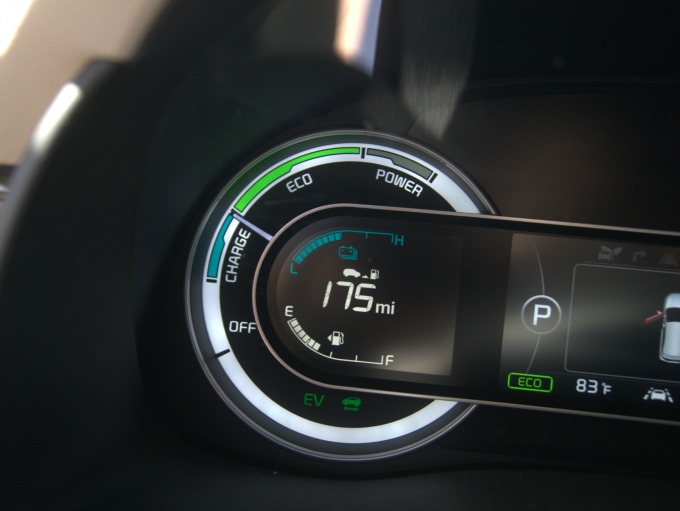 Crazy Gas Mileage
Lookit that!! With 3/8ths of a tank left, we still have 175 miles before we have to get gas. C'mon now, that's amazing! Hybrids are known for their great gas mileage. The Kia Niro is no different. With a published 46 mpg in the city and 40 mpg on the highway, we found that we're actually getting closer to 50-52 mpg in our real-life driving. That's a combination of city driving and some freeway driving. There's also a screen that tells you how eco-friendly your driving is. The more eco, the more leaves the tree gets. That equals somewhere around 530 miles per tank of gas. Um YES PLEASE! I love to drive, and this is just encouraging me. Is that a good thing or a bad thing? I guess it remains to be seen.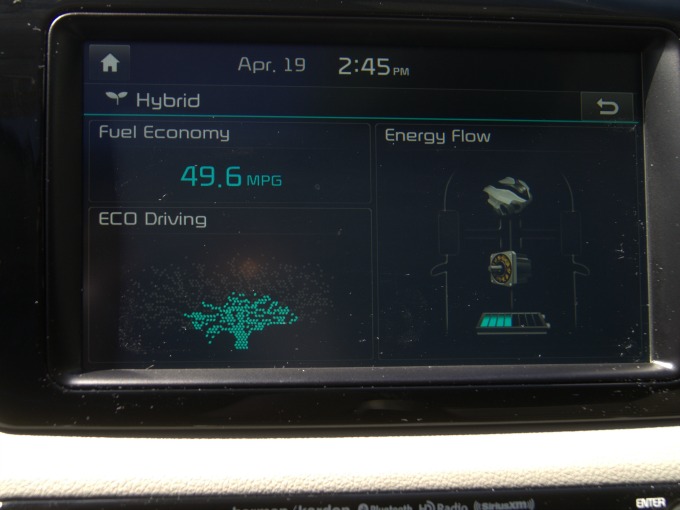 Amazing Navigation System
Since I take a lot of road trips, having a great navigational system is key. Kia has the best navigational system I've seen from a car manufacturer. There's plenty of warning before you need to make a turn or get off the freeway, and the directions are really clear.
Fabulous Sound System
One of the other things that Kia does really well is they've partnered with some of the best brands in their respective industries. The Kia Niro has a Harman/Kardon Premium Surround Sound sound system. The 8 speakers are located throughout the vehicle, so that it sounds amazing everywhere. Pair that with the SiriusXM satellite radio, and it's a great time in the car. I love being able to keep up with the NHL playoffs while cruising around.
Amenities Galore
Yeah, a great sound system and SiriusXM radio are totally important, but the Niro has even more great amenities. There's those fab seats that aren't just heated, but also cooled. OH YES! That cooling sensation is great for summer. It has drivers seat memory, so if you have multiple drivers, the car can remember who like their settings how. You just have to set it the first time, and then tap the button if someone else drives. The Niro even has wireless charging for your phone, if your phone is compatible. Sadly, mine is not.
Safety Features
Much like the 2017 Kia Sorrento, the Kia Niro has a ton of safety features. Not just airbags galore, either. It has great ABS brakes that are super responsive. I've had to test those out a couple times already, and I'm pretty sure they would stop on a dime. The Niro also has features like lane departure warning and senses when there's an object in front of you or on the side.
I can't wait to take the 2017 Kia Niro on a trip to really see how it handles, and how it works for my life. Stay tuned for more on this fab new automotive release. So much more…