While summer hasn't quite officially hit here in the Northern Hemisphere, it's close enough. School's out in most places, and some people have already taken their family vacations. We're gonna help you maximize your summer excitement.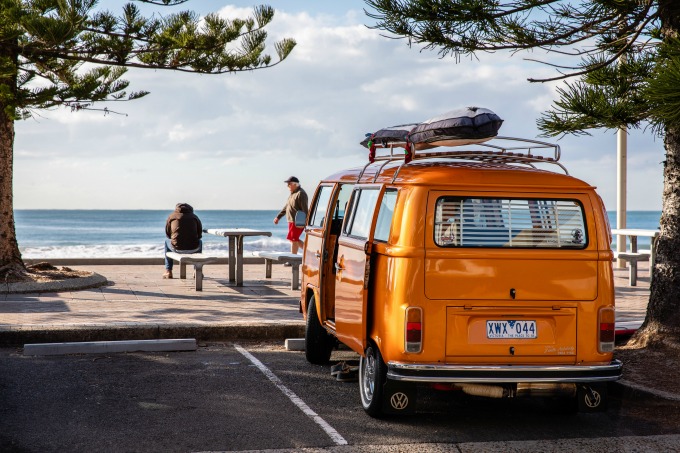 There are tons of exciting things to do this summer. Whether you're traveling all over, or sticking close to home, we're here to help you load your summer full of fun and exciting things to do.
What am I excited for this summer?
A VACATION
What says summer excitement more than a vacation? I hope it happens! I'm itching to head back to the Rocky Mountains, or even back to Santa Fe. I could really hit both of those places if I allow a week to ten days. Maybe I'll head closer to home, and explore the Midwestern states, like Iowa or Minnesota, a little more.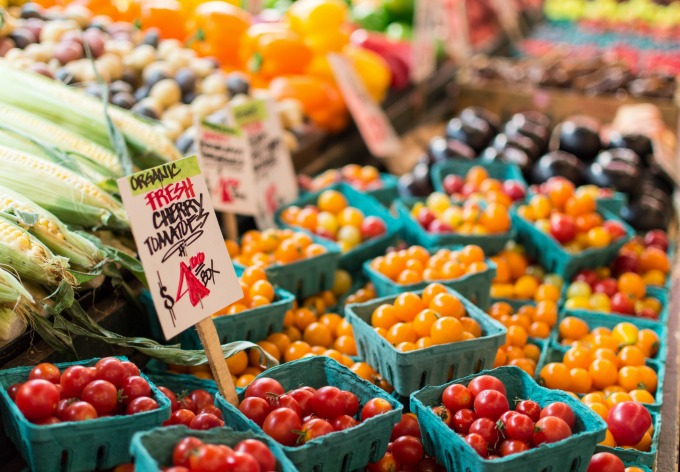 Fresh produce
I love love love veggies, especially when they're in their prime. Nothing beats a perfectly ripe tomato grown on the vine. You could grow your own. It's not too late to get a garden in, especially if start with plants instead of growing from seed. If you live in a small space, try a container garden, or square foot gardening.
Of course, one of my favorite things to do in the summer is to head down to the farmer's market to try all kinds of new things. In my area, we have a farmer that specializes in Japanese vegetables, and they always have something unique to experiment with. Before you head out, take a peek at our guide to shopping at farmer's markets for great tips and tricks.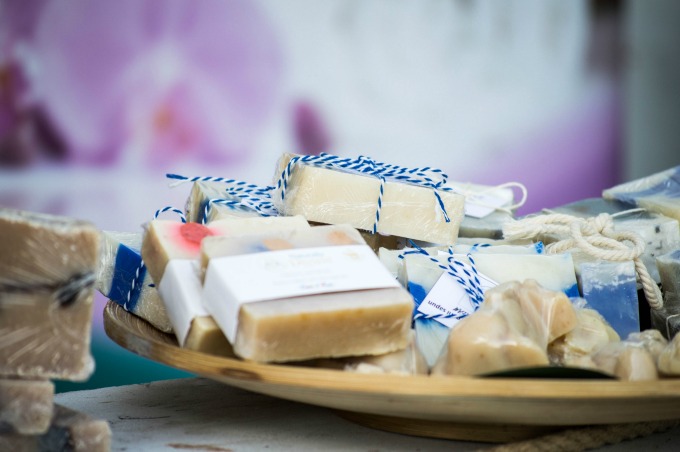 Arts & Craft fairs
Art and craft fairs abound during the summer months. Ranging from church shows with members of the congregation to street fairs to highly curated events like the Sawdust Festival. Sometimes I just like to look, sometimes, I come to buy.
Sometimes, I even go to sell at craft fairs. It's a great way to get out and see people, and even make a little money. Generally, I spend what I make at other booths. But, I come home with some great new treasures.
Outdoor festivals

Outdoor festivals abound during the summer. Nothing says summer excitement like seeing one of these major festivals invading your town, or heading out to one. Whether you're looking for a great music and art show, like Bumbershoot or a street fair, there's something for everyone, in just about every locale.
Check out what's happening in your town, or your area. Locally, we have everything from the Route 66 Fest, which celebrates the Mother Road, and draws from around the country to local food trucks and even a bacon festival.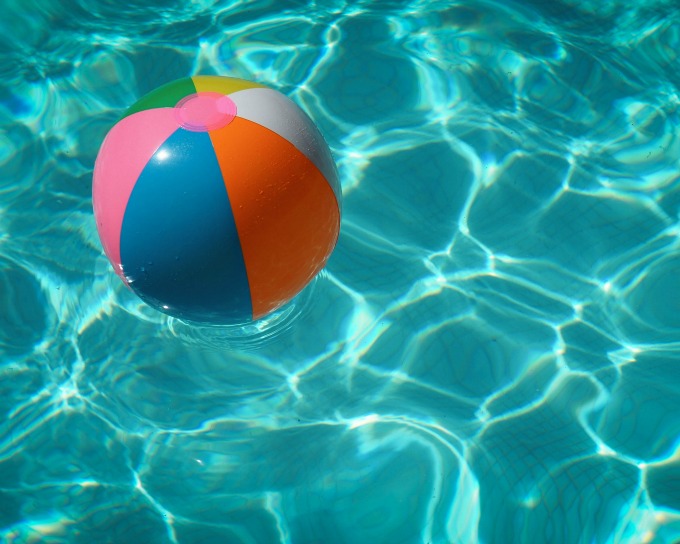 Swimming season
Here in the Midwest, they don't open pools until Memorial Day, and they're closed by Labor Day. I don't get it. At all. But, since the pool is now open (AWWW YISSSS!!!) you might want to brush up on your pool safety, especially if you have little ones And if you're allowed – or won't get caught (*cough*), you'll also want some sweet pool floats for lounging around.
Brush up on your pool maintenance while you're at it. Maintaining your pool is easier, and cheaper, than bringing it back from the algae filled swamp it can become. Plus, a chemical imbalance can be hazardous for swimmers.
Ice Cream Man
There's just something about chasing a van down the street waving money. Or maybe it's that intoxicating, kinda creepy, kinda hypnotizing music. Whatever it is, what better joy is there than buying ice cream from the side of the road? That's one of the best parts of summer. I've only heard him a few times so far. I hope he comes back!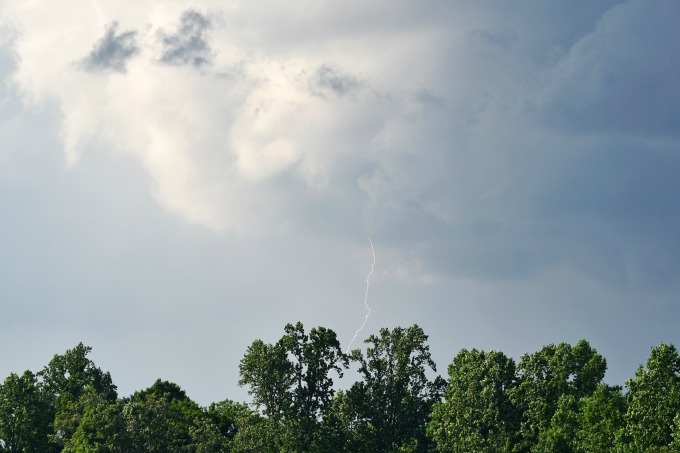 Thunderstorms
I love a good, hard rain. Those are almost always accompanied by an outrageous thunderstorm. The summer excitement of sitting on the storm porch watching a torrential downpour and a lightning show is peak no money fun, and great summer excitement. As long as there are no tornadoes, I'm good.
Warm weather
Warmer days are here again! Bust out the shorts, sundresses, and cute sandals. You'll also want to make sure to apply sunscreen liberally. No one wants to deal with skin cancer. Although I could do without the 105 degrees + humidity it was today.
Hit the beach
Whether you have ocean beaches, lake beaches, or you're playing in a sandbar in the river, get out there. Growing up in SoCal and Hawaii, heading to the beach was pretty much a regular thing. It's a great way to spend the day – or week – playing, hanging out, and people watching. As above, keep in mind some simple beach safety tips, and don't forget the sunscreen.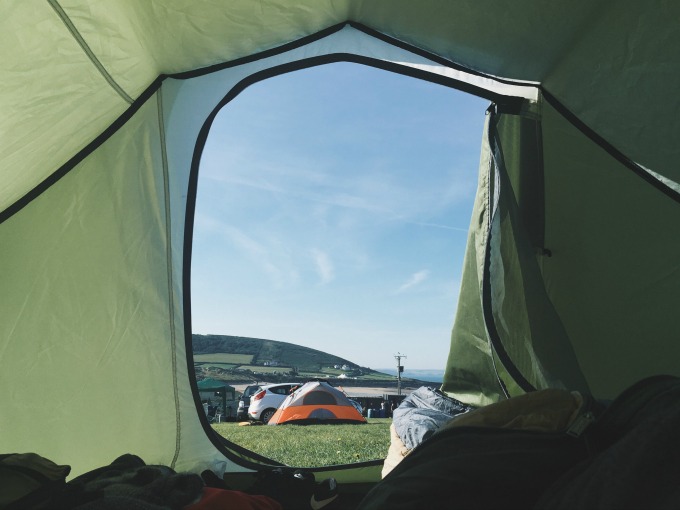 Camping
We camped a lot when I was a kid. Sometimes when we headed to the beach, we'd go for the day, while other times we'd camp there for a long weekend, or even a week. We also had a camper up at June Lake in Northern California, and we'd head up there a few times during the summer, and go fishing. When we'd head out, you could feel the excitement that summer was in full swing.
Camping can be a great option for a vacation. Make sure you have your camping essentials, and find a campground. It's a good time, and you'll create tons of memories.
I could go on forever. What is bringing you summer excitement?
You may also like