It's the high season of summer, and we're trying to squeeze in every last drop before back to school time. Or maybe you're an avid outdoors person that just loves to be on the lake or in the woods. Whatever the case may be, we've gathered up some real treasures.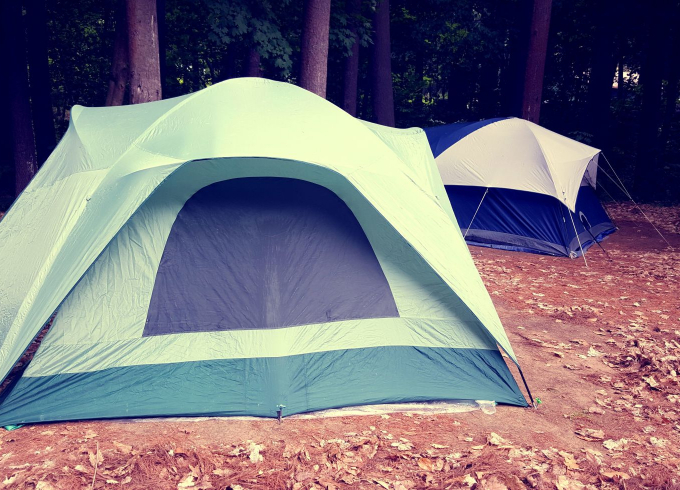 These items are all guaranteed to make your time in the great outdoors that much better. There's camping gear, fishing gear, and even just general outdoorsy stuff.
Editorial samples may have been provided. Links may be commissioned.
GoFish Fishing Camera
Do you like to fish, and actually catch them? Are you frustrated by not being able to see under the water?  If you've answered YES to any of these questions, the new GoFish Cam will be the answer to your fishing dilemmas.
It doesn't matter if you're fishing in fresh or salt water, this baby will work.  Attach it to your fishing line, turn on the app, and watch what's happening below the surface.  It works with any style of fishing, from Casting to Trolling, and works to a depth of 500 feet!  You can truly see what's going on at your hook, and plan accordingly.  You can also record for playback later – like when you want to show your friends how the big one didn't get away!
Lucky Tackle Box
If you have someone that loves to fish, what do you get them?  A new tacklebox? Sure, if it's Lucky Tackle Box. This monthly subscription box is perfect. You can choose what type of fishing they like to do, and the contents are curated really nicely. It's not just random lures, but presented really well, with things that you actually want., and at all levels of experience and investment. We recommend the XL size for most folks. This is the best fishing subscription box we've come across, bar none. And definitely one of the top sub boxes in general.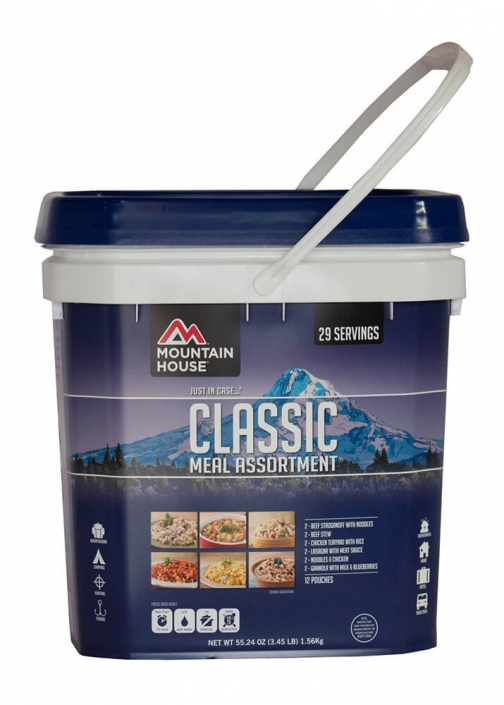 Mountain House
It's Saturday morning, and you just want to get out of town for the weekend.  Camp at the beach, backpacking in the local hills, go anywhere!  Your gear is gathered, but what about food?
That's where Mountain House comes in.  They have really great food, prepackaged and ready to go.  Simply add water and heat, if necessary.  You can keep their meals on hand so you can leave without putting tons of preparation and shopping time.  Why spend time going to the grocery store when you can just go?
Mountain House products are great to keep on hand for emergencies, too.  If the power goes out, you can still eat.  You'll be the envy of your friends with the level of adulting you've attained. Oh, and Mountain House products will stay fresh for 10 years, so you don't have to worry about keeping them for a while.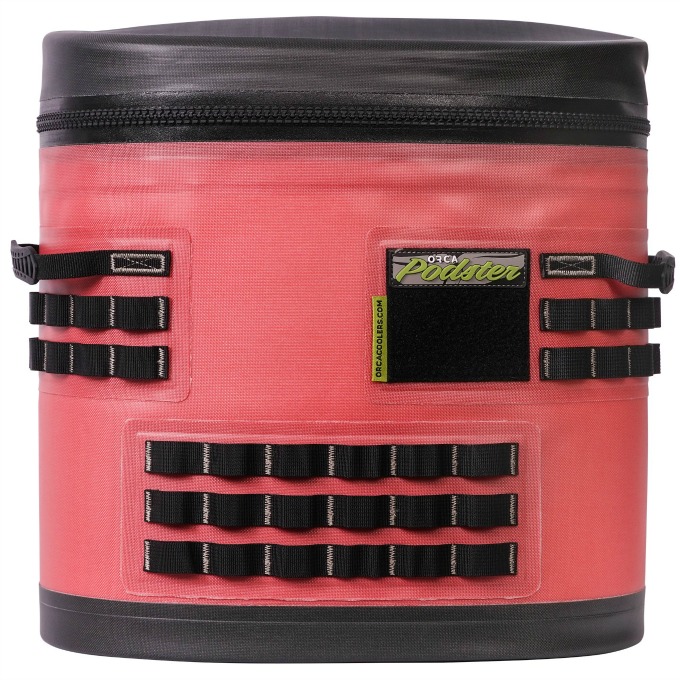 Orca Podster Cooler
Let me say this – I love this cooler!  First, it is built to last…forever.   You can carry it or wear it like a backpack and it's shaped to be comfortable when on your back.  It holds enough to last for a weekend.  Best of all, it stays cold!
When you first see the Orca Podster Cooler, you might think, 'gee all this design seems like overkill.' Once you see the functionality (and the colors – mine is the coral and grey), you understand why it's designed the way it is.  Little things like the top flipping all the way open, and the little loops sewn on to allow you to attach other items to your podster just make good design sense. It comes with padded straps for easy carrying, and you can also get a sling strap to use when not carrying as a backpack.  It also has 2 handles on either side.  Although it might seem a little heavy (it weighs 3 ½ lbs.), especially if you are used to the less expensive coolers, the weight factor really becomes negligible when in use.  All I know is that I have used it for road trips and at home and whatever I put in the Orca Podster stays nice and cold.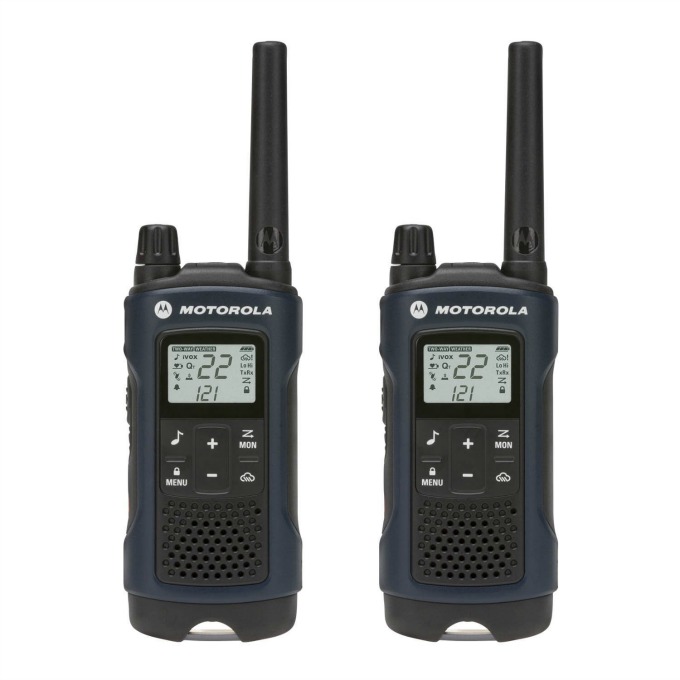 Motorola Talkabout T460 Two Way Radios
I know I always mention this, but you can't rely on your phone in the great outdoors. Honestly, sometimes you can't rely on it in town. That's why it's good to have a backup system, like these two way radios from Motorola. They have a range of up to 2 miles in the urban jungle, 6 miles on the open sea, and 35 miles in the outdoors. The Talkabout T460 walkie talkies even have a built in flashlight, and an emergency alert button. They run on three AAA batteries, or are rechargeable with a micro USB port.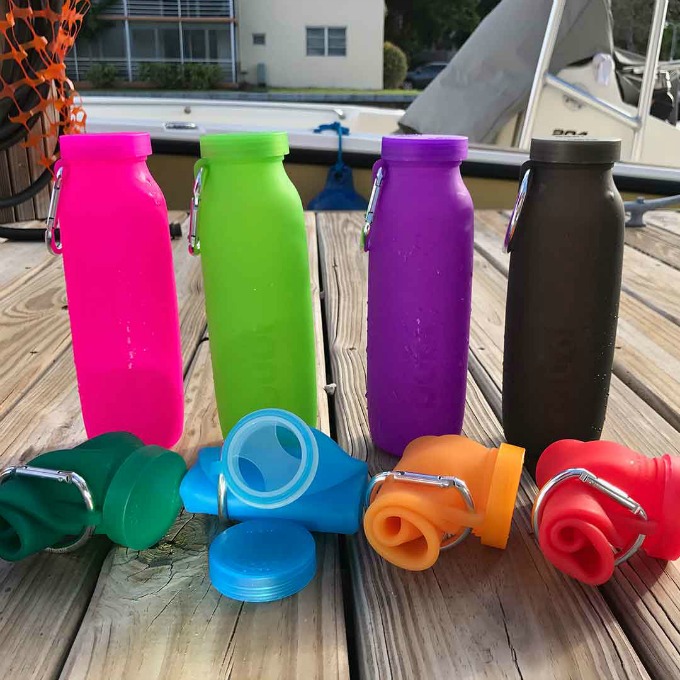 Bubi Silicone Bottles
I almost always have a bottle or cup of water with me.  I don't love the idea of disposable bottles, so I've been trying out several of the refillable styles, from travel cups to metal bottles to collapsible ones.  The Bubi Silicone bottles really fill the bill!
With a variety of sizes from 14 to 35 ounces, you don't have to deal with a huge bottle when you want a smaller size.  Although Bubi Bottles come with a standard screw-on lid, they also have the sports style squirt lids.  You can even get a Bubi Collapsible Bowl for your favorite furry friend.
Made from high grade silicone, they're dishwasher safe and can even be turned inside out for easy cleaning.  They can be used to hold hot or even freezing liquids, and work great as a hot or cold pack for those sore muscles. Last but not least, Bubi products are puncture resistant.  Oh, and did I mention how they come in a variety of colors?
Looprope Tie Downs
You need this.  It will just make you life better. Trust me. Looprope is ingenious. It's basically an adjustable bungee cord system that allows you total flexibility. Use it for anything and everything from arranging your fishing poles to creating a hanging line to, y'know, actually holding your gear down. The best part is that it's quality made, practically indestructible, and so affordable. YAY! Buy a few, you'll thank me.
Check out our outdoor must haves and camping essentials too!