Imagine eating a perfectly juicy tomato or sweet carrots that you've just harvested from your own garden. Gardening is an activity that allows you to balance indulgence and practicality. Of course, you don't have to simply imagine this scenario.  Just about everyone has space for gardening, even in the smallest condo or apartment. Container gardening is the way to go for you.
Another good reason to grow your own vegetables is that they're better for you.  Not only can you control how they're grown – hello organic produce! – , but when the veggies are harvested. As soon as vegetables are harvested, they start losing nutrients and their quality diminishes. Who wants old blah veggies? Even if you live in an area without a big yard, you can still grow your own vegetables by container gardening and edible landscaping. Discover which are the best vegetables to grow in your container garden.
If you've ever perused a seed catalog, you know that the choices can be overwhelming.  "Oh I'm gonna try to grow this random melon no one's ever heard of!" Even with fruits and vegetables you have heard of, the varieties are vast and ever changing. Who knew there were like 60 varieties of zucchini? We're here to help cut through the noise and help you have a successful container garden.
8 Great Vegetables to Grow in Your Container Garden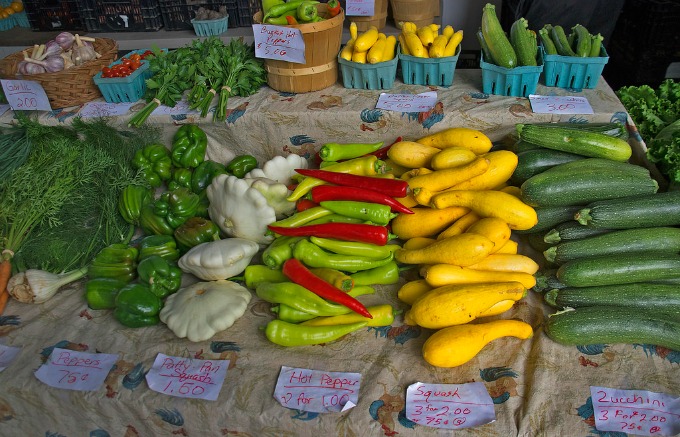 Summer Squash
While technically, this is several different vegetables, they're all great for a container garden, and grown in very much the same way. They provide a bountiful harvest, and there's an old gardening joke about having to lock your doors in small towns so no one puts zucchini in your car during the summer. You'll need pots that are 10-14 inches deep, and plans for your harvest.  I really like to make stuffed zucchini when you get the monster sized ones.
Broccoli
This vegetable is high in magnesium, calcium, iron, and vitamins C, A, and B6. Just one cup of broccoli florets is enough to provide 130 percent of your daily vitamin C requirement. How is broccoli grown? You can grow it in containers, placing one plant per pot. Make sure that the pots are 12-16 inches deep. One warning – be on the lookout for cabbageworms, which start out as pretty, white butterflies. To avoid an infestation, you should cover your broccoli with lightweight bed sheets. When you start seeing cabbageworms, you can pick them out by hand.
Peas
Peas are especially delicious and tasty, particularly when they're fresh. You haven't lived until you've had peas straight off the vine. Aside from their deliciousness, peas are high in potassium, fiber, magnesium, iron, and vitamins C, A, and B6. You can grow peas in containers by sowing them 2 inches apart in a 10-inch deep pot. Peas will need a trellis or other upright support that they can use to climb. Since peas don't do well in hot weather, late summer or autumn is the perfect time to plant them.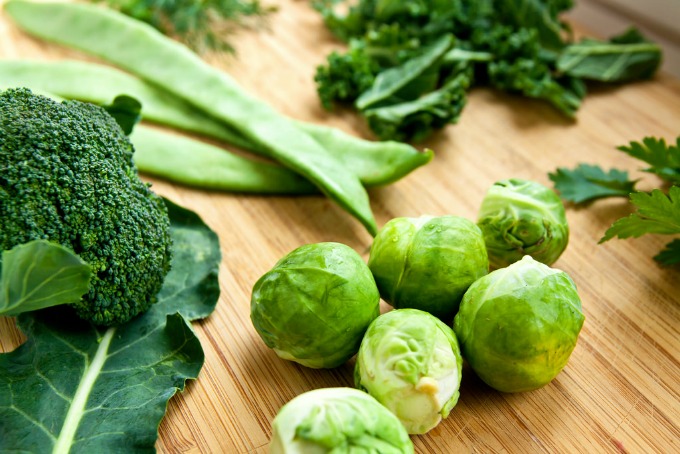 Brussels sprouts
These veggies are the bane of most children's existence. The main reason Brussels sprouts get a bad rap is overcooking. However, when cooked properly, they can be delicious, sweet, and tender. Many people like them roasted in the oven with a little olive oil and seasoning, but I really prefer them steamed. They are a good source of potassium, fiber, magnesium, and riboflavin. If you choose to grow them in containers, use containers that are 16-inches deep. As with broccoli, you also need to watch out for cabbageworms..
Beans
Although snap beans would be a great addition to your garden, dry beans are nutritional powerhouses. Generally, they are high in phosphorous, iron, manganese, and fiber. Beans can be grown in containers and placed 4 inches apart in a 12-inch deep pot. Be careful when harvesting dry beans; make sure that the pods have dried completely on the vine.
Peppers
Peppers add a pop to everything. You can grow sweet peppers like Bell Peppers, or hot peppers, like habanero peppers in your garden. They're easy to grow, and are perfect for beginning gardeners or a container garden. A container that's 10-14 inches deep is ideal for these plants.  Depending on the yield, you may also need a support like a stake, a small trellis or a small tomato cage. If you're growing hot peppers, you'll want to take care when handling the plants, and DO NOT touch your mouth or eyes.  I may or may not be telling you this from experience.
Beets
Beets are great for your container garden because both the leaves and roots are edible. Beet greens are tasty when added to salads or eaten in the same way as spinach. Beetroots, on the other hand, can be eaten raw, roasted, or even steamed. They're a high source of vitamin C, iron, and potassium. Plant beet seeds 3 inches apart in a 12-inch deep container. Beetroots are best when harvested small because they are tender and sweet at that size. Larger beets tend to be flavorless and woody.
Tomatoes
Homegrown tomatoes are juicy and delicious when eaten fresh, and you'll never want a store bought tomato again. They pack plenty of fiber, niacin, iron, potassium, magnesium, and vitamins B6, A, and C. Tomatoes are also a great source of the antioxidant lycopene. The size of container used to grow tomatoes depends on the variety of tomato being grown. When growing an indeterminate variety, ensure that it is at least 18 inches deep, and provide a support for the heavy plant. Tomato hornworms are a big problem in many areas. Remove them by hand whenever you see them.
If this is your first foray into gardening, you need to get the right equipment for the job. Sprinklers and hoses come in handy when watering your container garden plants. This will prevent your veggies from drying out when the equipment malfunctions.
Have you ever grown a container garden?  Will you be making a foray into container gardening?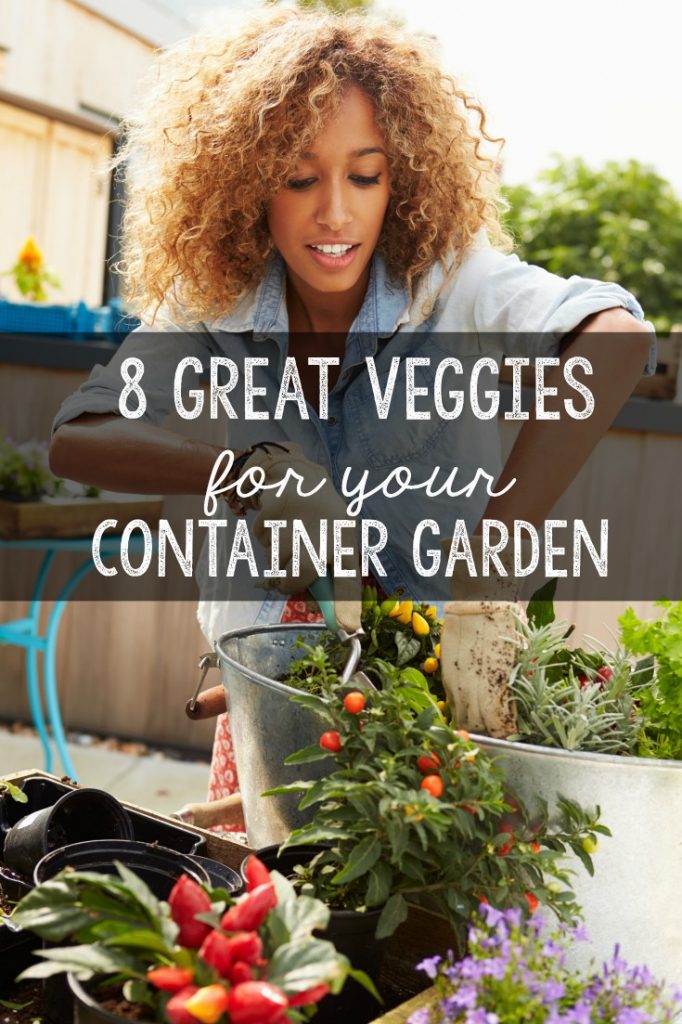 photo credit: Summer Joys  Peppers in garden  tomato summer green fresh organic vegetables via  (license)
photo credit: 'Peppers, Squash, Zucchini, Garlic' — Saturday Farmers Market Oakland (MD) July 2016 via (license)