We all know and love beer, right? Well, some of us are kind of meh about beer, but the microbreweries help to increase our excitement about beer.  And we all like a good mixed drink. Anyway, one of the newer trends in mixology is to create beer cocktails, where the drink is served with the remaining bottle of beer. Why not?  Frankly, I think the idea is kind of brilliant.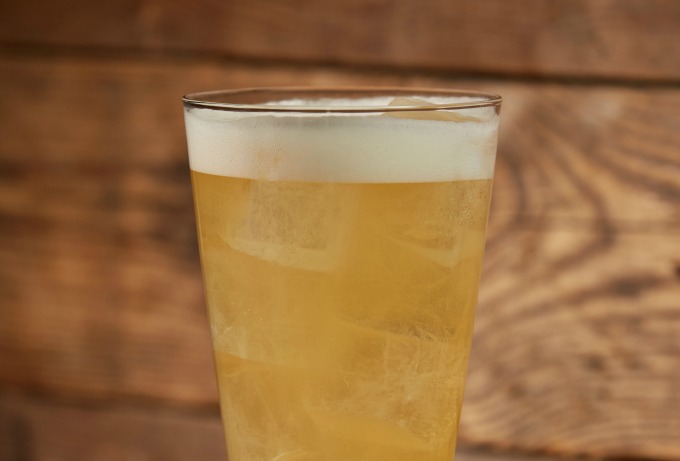 It's the kickoff of football season, baseball is winding down, and there's a month until hockey starts.  To help celebrate this glorious time of the year, we're making a Tailgater today.  This beer cocktail is made with Hornitos Spiced Honey tequila, cider, and a great Mexican beer.  It's not only totally on trend, it's the perfect cocktail to serve for Fall, even if you're staying indoors and not watching football.
The Tailgater Beer Cocktail for Fall
Embrace the crisp air, ripe apples, and subtle cinnamon, allspice, and cloves that are making their way into all the things. Mix up a batch of Tailgaters for your football party, or just sit back and sip on one after work. Don't be scared by the Tequila, either.  This is a smoother, sweeter flavor and not that harsh stuff we remember from our early 20s.
The Tailgater Beer Cocktail for Fall
Ingredients
1 part Hornitos® Spiced Honey Tequila
1 part apple cider
½ part lemon juice
4 parts Mexican lager (about a bottle)
Ice
Instructions
Combine Hornitos, apple cider, and lemon juice in a cocktail shaker with ice. Shake well to chill and combine.
Strain over fresh ice into a Pilsner glass.
Add Mexican lager
Serve with the bottle, so they can continue to top off their drink.
7.6.7
80
https://www.gretasday.com/the-tailgater-beer-cocktail-recipe-for-fall/
See how easy it was?  The Tailgater is also a great accompaniment to the Smoked Apple Margarita recipe.