In today's modern world, most of us have more than one dad to buy for. It might be your parent, and your partner's parent. A lot of us have a biological dad and a stepdad. Maybe your family has two dads and no mom. Perhaps there's someone that's really awesome and has taken on all the responsibilities of a parent, but isn't actually a parent.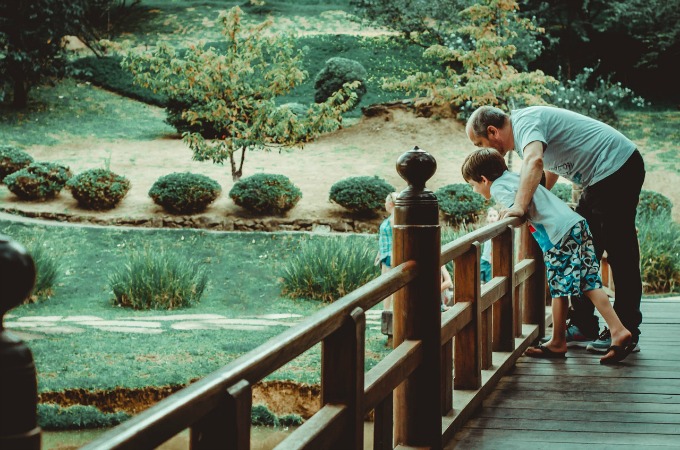 Whatever your situation is, the father figures in your life deserve an awesome gift in recognition. We have rounded up some of our absolute favorite gift ideas for the men in your life, no matter what their interests are.
Editorial samples and/or paid placements. Links may be commissioned. We may make a small amount when you shop through them, at no additional cost to you.
Gifts for the Stylish Dad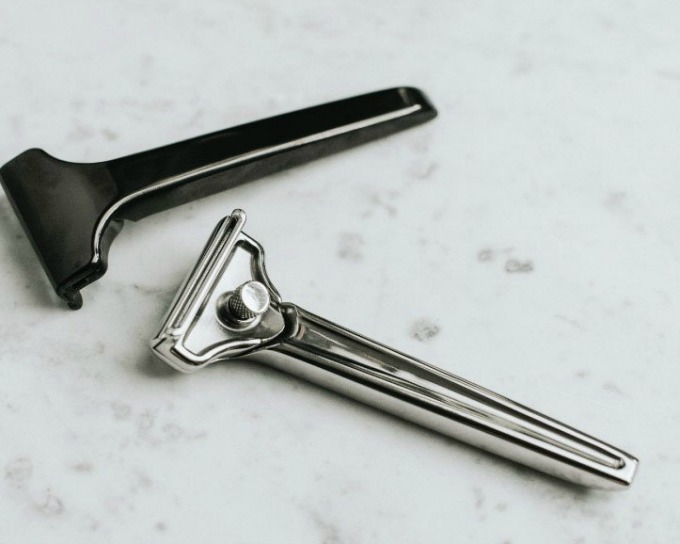 Supply Single Edge Razor
Unless he's growing a massive beard, the man in your life has to shave. It's just the way it is. Up his razor game with this super sleek, and so sexy looking single blade razor from Supply. It is guaranteed to give him an amazingly close shave the first time. And since it only has one blade, it's better for his skin. Even better, each razor ships with a 6-month supply of blades. And can we talk about the styling of the razor? It's absolutely stunning, and will look gorgeous in any setting. It may even motivate him to clean up the sink after he shaves.
Saxx Underwear
Saxx has revolutionized the underwear game, for real. They took what we thought was going to be the biggest change in boxer briefs and improved upon them. Their Ballpark Pouch and flat out seams keep everything in place, and helps prevent chafing and friction. The new Volt model is made from a moisture wicking, breathable mesh, and is great for the gym or other athletic endeavors. These also have the super great patterns that SAXX is known for. These are sure to become his new favorite undies.
Skin Nation Men's Skincare
He needs to take care of his skin, too. Help him out with the new Skin Nation Men's skincare line. Their formulas are specially designed for men, and focus on their skincare needs. The Clean Face Wash cleanses and moisturizes in one step. The Revive After Shave Splash helps to calm down his skin, tighten his pores, and has practically no scent. That means it won't interfere with his cologne. The line is both cruelty free and vegan, which means they never test on animals and the products contain no animal products.
NuFACE Trinity Facial Toning Kit
Men want to look good too. Hey, Dad wants to stave off aging as long as he can, just like mom. That's where the NuFACE Trinity Facial Toning Kit comes into play. This device helps contour your skin, improve the texture of your skin, and helps to reduce wrinkles. All from the comfort of your home, and for about the cost of just a couple treatments at an esthetician. There are even attachments you can get to treat your eye and lip area, and a red light for additional wrinkle reduction. Just because men look distinguished as they age doesn't mean dads are rushing to get there.
Gifts for the Techy Dad
Keysmart Pro
Help dad never lose his keys again. If he's anything like my dad, he's always doing the "keys, wallet, phone" check. And invariably, he's missing one of those things, With the Keysmart Pro, he'll never lose his keys again. It's integrated with Tile tracker, so even if he can't find his keys, as long as he has his phone, he can find them. With the app, his missing keys will show you where they are. And if he loses his phone? As long as he has his keys, he can use them to find the phone. WHOA, right?? Well worth the $50 investment.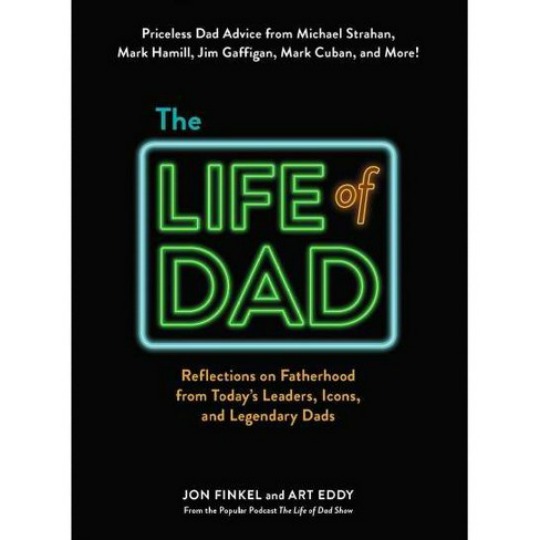 Life of Dad book
Your dad is our first hero. You're convinced that he knows everything, and he an do no wrong. Well, even dad needs some advice. The Life of Dad book is from the authors of the popular podcast, and has gathered all kinds of dad advice from men across the spectrum. These men range from actors and comedians like Hank Azaria and Jim Gaffigan to athletes like Michael Strahan and Dale Earnhardt Jr to businessmen like Mark Cuban. It's an easy to read format that is chock full of gems, and not too much fluff or nonsense. It's like the podcast, in book form.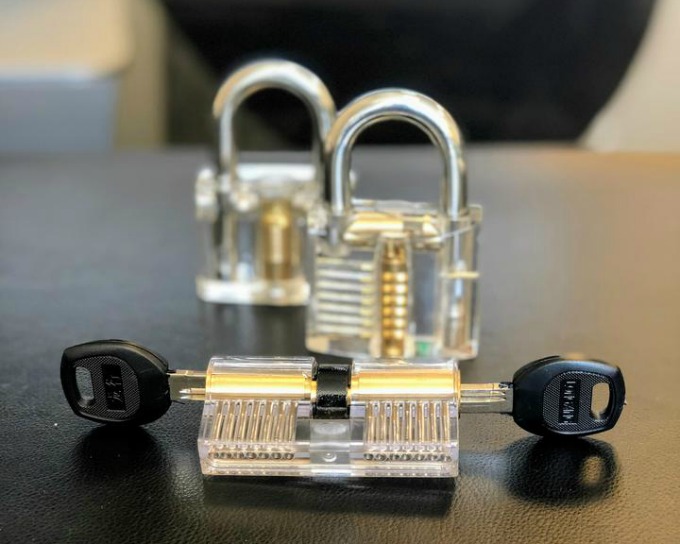 Subtle Digs Lock Picking Set
Does he want to learn a new skill? Maybe he wants to get in touch with his inner super-secret spy. Whatever it is, this lock picking set from Subtle Digs is all kinds of awesome. It comes with a set of three different types of locks and everything you need to learn how to pick locks. Even better, the locks are clear, so you can see what you're doing, and how the mechanisms work. This is the perfect gadget to exercise both sides of your brain, and expand your creative thinking.
The Father of all Dad Guides
This book has a little twist on the normal dad guidebook. It takes they types of dads and breaks them down into easy to understand archetypes with a heavy dose of humor. Is he an Adoring Dad? Maybe he's a Mid Life Crisis Dad or a Nerd Dad. There are ways to identify what kind of dad he is, how to get on his good side, and what to expect from them. It's a great book for someone that doesn't take themselves too seriously.
Gifts for the Foodie Dad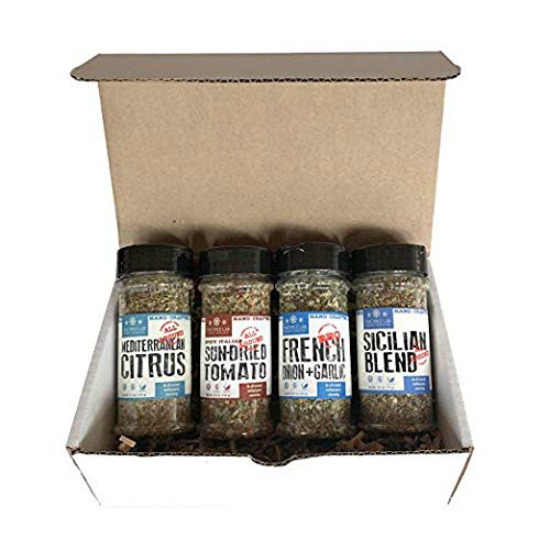 Spice Lab Mediterranean Seasonings Collection
A lot of f dads love to cook. Whether it's to wind down after a long day at work, manning the grill, or just showing off his culinary skills, give him something new to play with. The Mediterranean Seasonings Collection is just that. The set consists of four herb blends that are perfect for just about anything he can conjure up. Ranging from Spicy Sun-Dried Tomato to Sicilian Blend to French Onion and Garlic, there's something here for everyone. There's even a Mediterranean Citrus blend that would be amazing on seafood and veggies. Plus, this is from the same people known for their test tube salt collections, so you know it's top notch.
Zignum Mezcal Anejo
Mezcal is having a moment in the spirits world. Mezcal, like tequila, is made from agave. In fact, tequila is a variety of mezcal. Unlike tequila, though, mezcal can be made from any variety of agave. Mezcal is usually a smokier variety of spirit that has a distinct taste. The Zignum Mezcal is aged for 16 months in French white oak barrels. It's smooth drinking, with almost a little caramel-y flavor from the aging. It drinks more like a good quality rum. This is a great starter Mezcal, and is a good addition to dad's liquor cabinet.
Gifts for the Outdoorsy Dad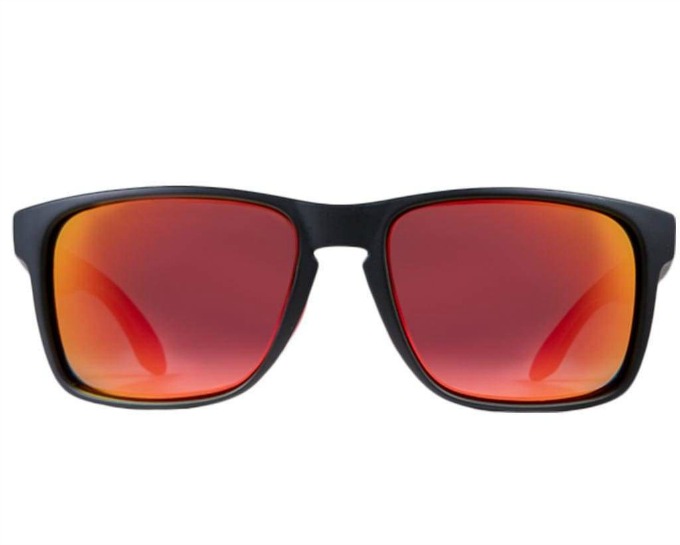 Rheos Sunglasses
If you're headed outdoors, you need sunglasses. But, have you ever been on the lake, or floating on the river and had your sunglasses fall in? They're pretty much a goner unless you can catch them super quick. Until Rheos Sunglasses came along, that is. Their specially designed floating sunglasses will float on the water and allow you to rescue them. We've tested them on all types of waterways, doing all kinds of activities. Boating. Kayaking on the river. Jet skiing. Rheos floating sunglasses fit fabulously, so they won't just fall off, even while jetskiing. and we were able to rescue the glasses when they fell in from the boat. These are a total must have.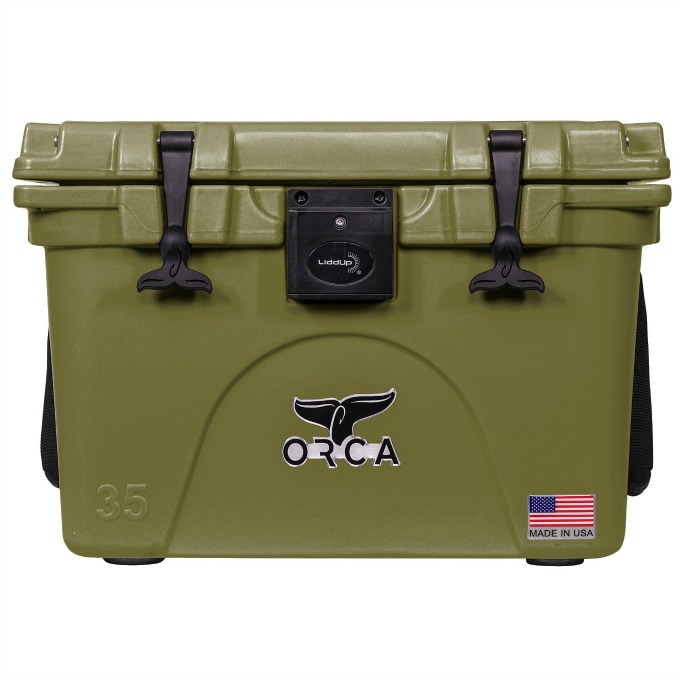 Orca Liddup Cooler
Every dad needs a great cooler. This year upgrade his game and get him something he's totally gonna love – an Orca Liddup cooler. The coolest feature of this is that the Liddup design illuminates the cooler when you lift the lid. Yep, that's right. No more fumbling around for something in the dark, freezing cold cooler. Now you can see what you're looking for. It has really durable construction, and a tight seal gasket for maximum cold that will help keep Dad's stuff fresh for up to 10 days. The handles are also designed so that you can carry the Orca Liddup by yourself, or in tandem with a friend. If you got Dad this, he'd proclaim you as his favorite child.
As you can see, there's something here for all dads, and in all price points. Na matter what dad loves, and what your relationship is, you can find something that he'll love, and you'll be proud to give him.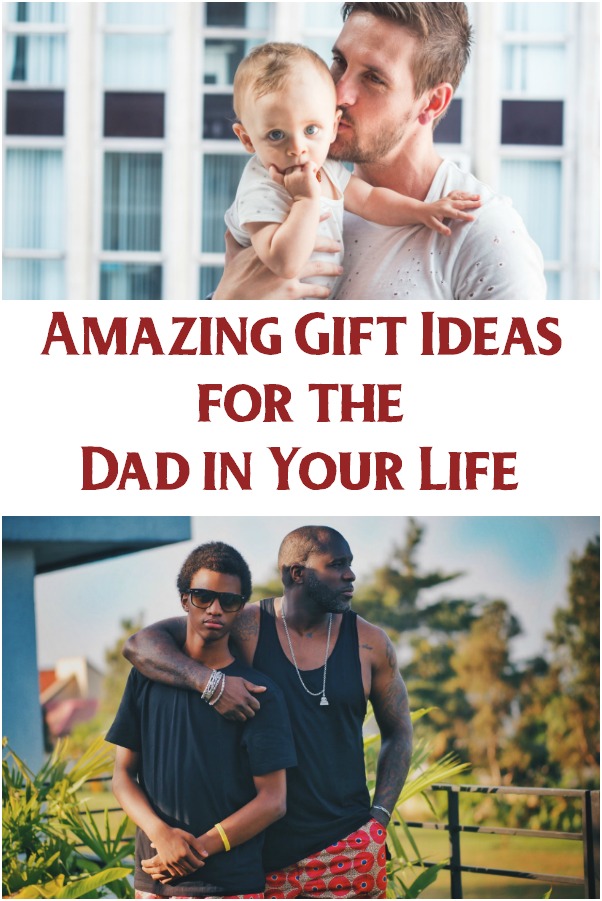 You may also like