Not too long ago, the city of Minneapolis invited us to visit.  I've always heard good things about the city, and as it had been years (like 31) since I'd been to Minnesota, I was totally excited to visit a new place.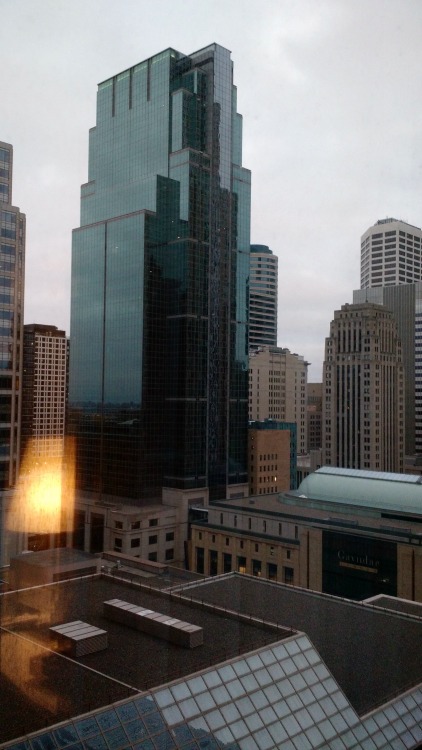 We arrived on a Friday afternoon, and visited the Minnesota Landscape Arboretum.  The plants were nicely arranged by species, and it created a leisurely trip through the park. We were there a little past the prime of fall leaf season, and kept talking about how amazing the Arboretum must be in Spring and Summer.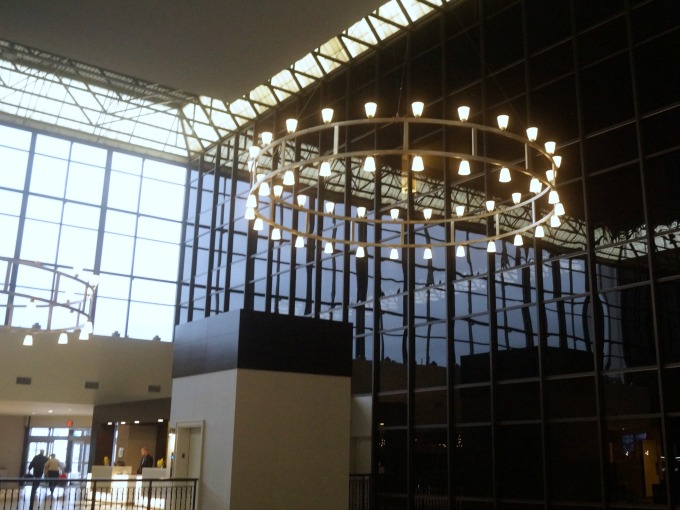 We looked around the suburbs before venturing to our hotel, the Sheraton Bloomington. After checking in, we cruised back out to see more of the sights. Sooo…how happening is Minneapolis on a Friday night.  The answer?  VERY. After looking for somewhere to eat for a couple hours, we decided to head back to the hotel and order room service.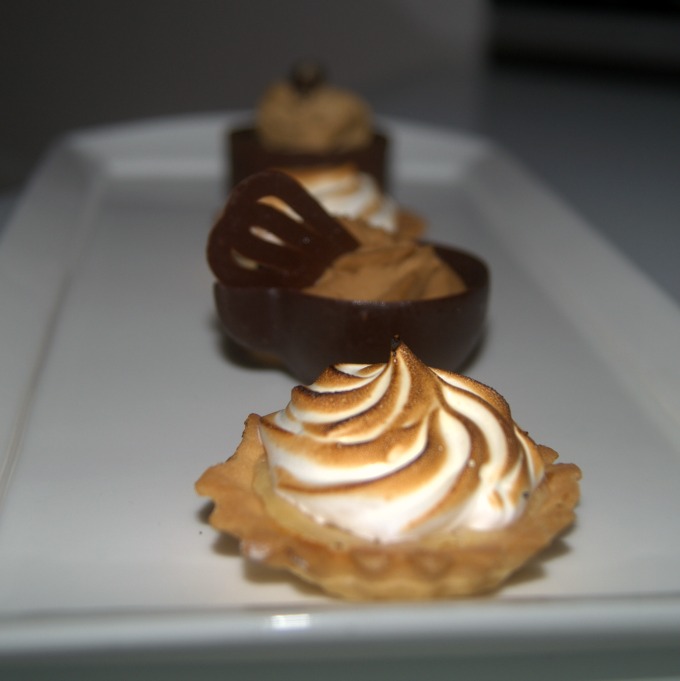 The room service was really good. We almost thought that the room service was better than the hotel restaurant, which practically never happens. We got a great night's sleep, and prepared for the next day, as we knew it was packed full of adventure and seeing the sights.
Saturday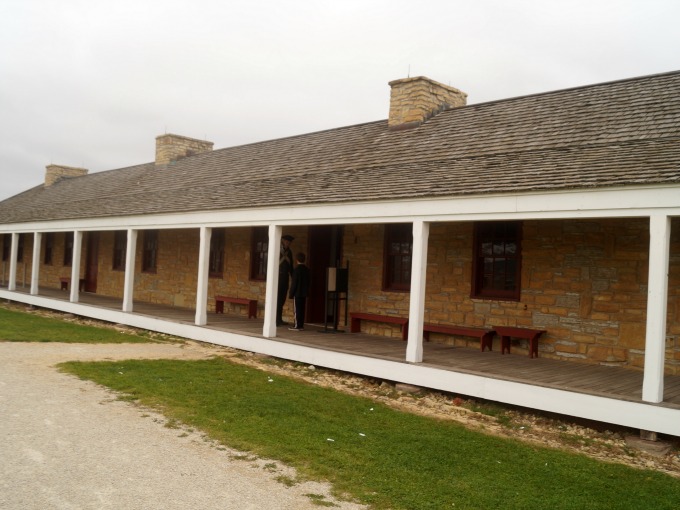 Saturday started off with a trip to Historic Fort Snelling. Fort Snelling is a fort that was built in 1810, and was in use through World War 2. They've restored the fort to be similar to how it was in 1820s-1860s, and use it as an educational facility now. There's all kind of fun demonstrations, and you really get a sense of how life was for the soldiers.
You can easily spend a whole day at Historic Fort Snelling. There's enough to keep the interest of both kids from the ages of about 5 or 6 and up, and the adults. The re-enactors were great with the kids, and not only involved them, but could talk to them on their own level.
We spent the afternoon exploring downtown Minneapolis, and the surrounding areas. There's quite a bit to look at and see, and lots of murals and public art. It's a vibrant, lively city.  Minneapolis and St Paul have one of the best city park systems in the country, and it's mostly all free.  One of the things that we noticed was all of the people outside and taking advantage of the park system. There's a path that lets you visit all the parks, or most of them at least, and we attempted to follow that. After getting sufficiently lost, and seeing quite a bit of scenery, we decided to head back to the hotel for a few.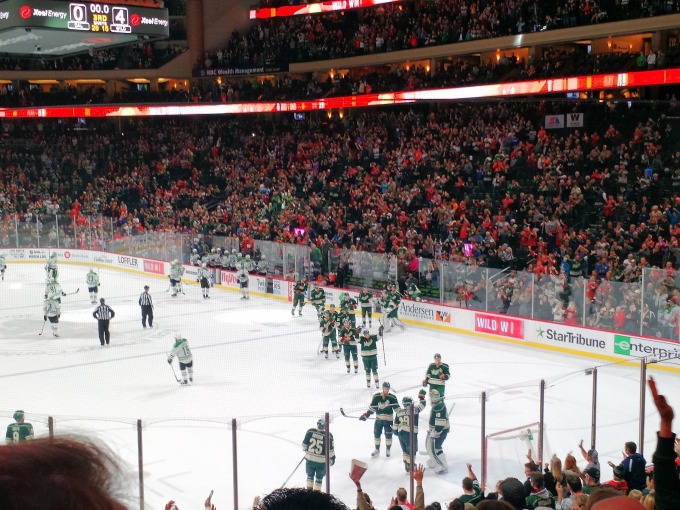 Saturday night, we ventured into downtown St Paul to catch the Minnesota Wild vs Dallas Stars hockey game. If you don't know, this is a H-U-G-E rivalry, as Dallas used to be the Minnesota North Stars, before they relocated to Dallas in the 90s. We arrived early, and the atmosphere was ELECTRIC. It was a great game, and the Wild were in the midst of a long winning streak, so everyone was pretty excited. Minnesota is The Hockey State, after all.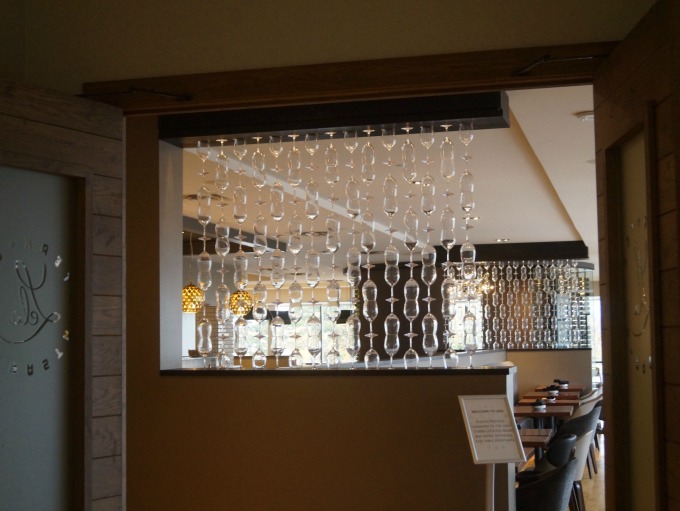 After the game, we went back to the hotel and had dinner. This time, we ate at Lela, the restaurant at Sheraton Bloomington. I had a great ginger margarita, and we had some tasty dishes.
Sunday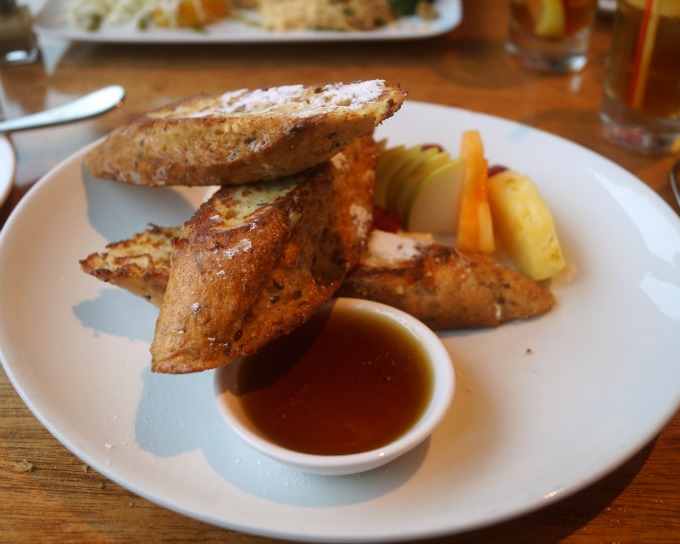 Sunday morning, we started out at Spoonriver. It's one of the great restaurants in the Minneapolis area, and is a locavore's delight. It's seriously farm to table, and they pride themselves on serving local foods. There are a ton of vegan and vegetarian options, with good choices for the meat eaters, too.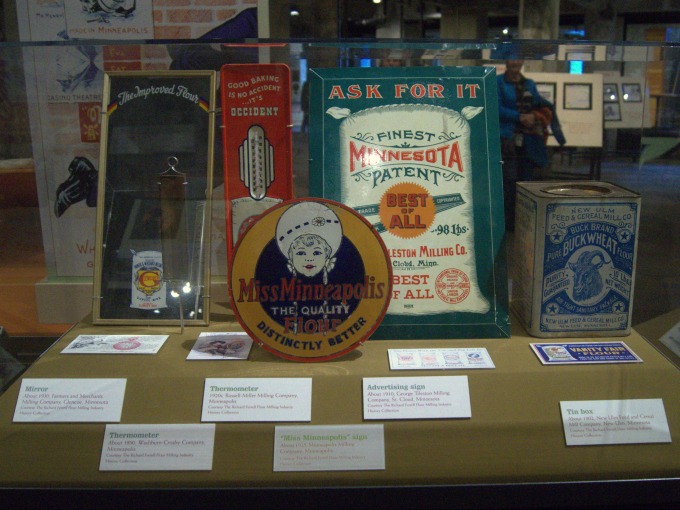 Spoonriver was right next door to our next stop, Mill City Museum. Minneapolis and St Paul were built on the back of the flour mills, and Minneapolis is colloquially known as Mill City. At Mill City Museum, you learn alllll about the history of milling and how flour built the area. I learned so many things, like how and why flour transitioned from 50 lb. bags to 5 lb. bags. Why there were so many swag items you could get. How women played a part in the history of milling. It really was quite interesting, plus there were amazing views from the 9th story observation deck.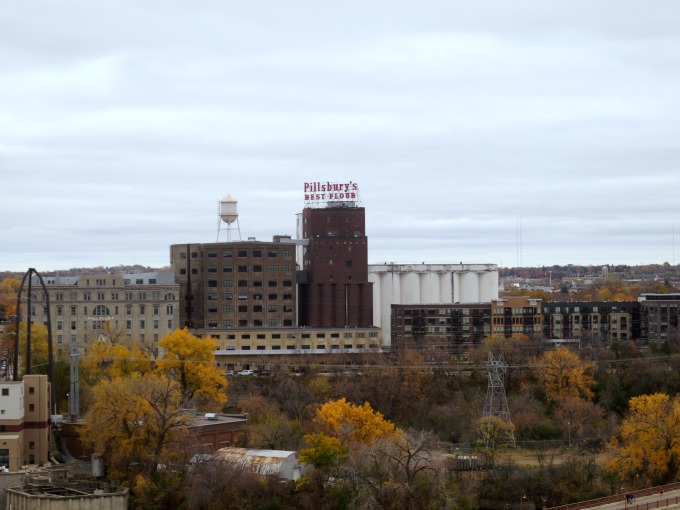 The afternoon was spent exploring the area some more.  We drove out to Paisley Park. We went to see Mall of America. We looked in the outskirts, and searched for some local flavor for both restaurants and stores.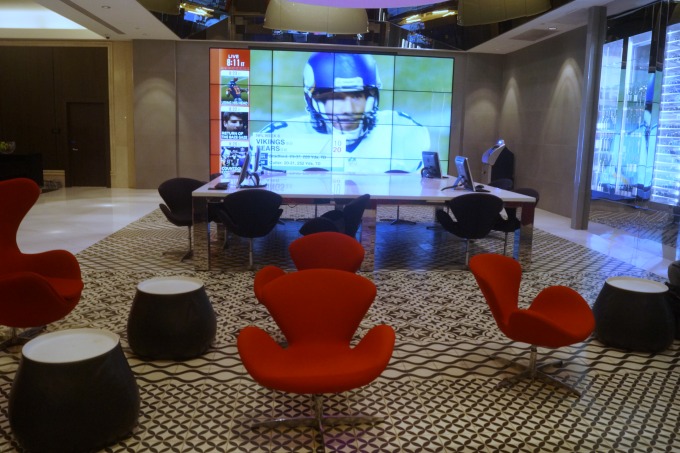 Early Sunday evening, we ventured back to downtown Minneapolis and checked in to our next hotel – The Radisson Blu Minneapolis. This is a business hotel, but had a definite modern and funky vibe.  The hotel was well appointed, with some features that were downright genius. And I must say – they had the fastest elevators I've ever been on.
We ate at the restaurant at the hotel – Fire Lake Grill. Much like Spoonriver, they believe heavily in the farm to table concept, and serve a lot of locally produced and locally sourced foods. However, Fire Lake Grill is more along the lines of a steakhouse.
The food was good, and the desserts were really good. Plus, it was convenient, which was really nice. We didn't have to get the car out of valet, and go find something. That's a total win!
Monday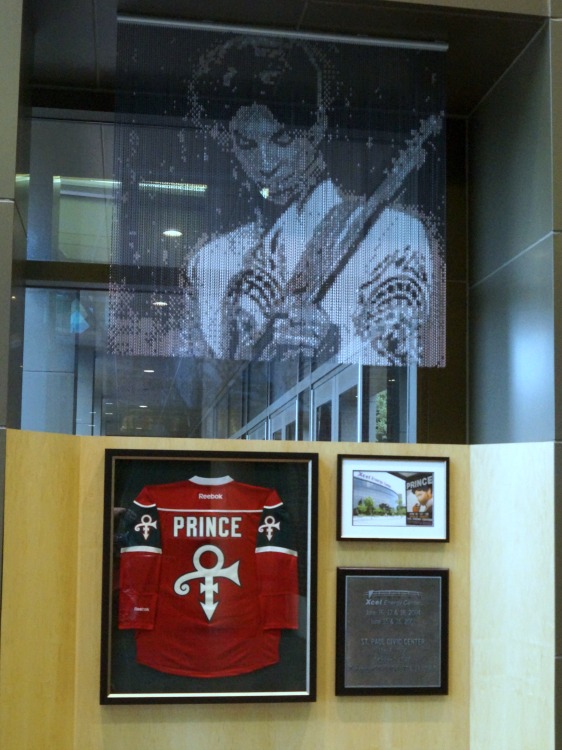 On Monday, we ventured back over to St Paul, where I took a behind the scenes tour of the Xcel Energy Center. This is the arena where the Minnesota Wild play. We toured almost every square inch of the place, and I learned a lot about the history of not only the Minnesota Wild, but hockey in Minnesota. I also discovered why the Xcel Center is often duplicated, and why performers love the arena. I mean, there's a reason Adele chose St Paul to kick off her worldwide tour. Hint – it has to do with the amazing sound and acoustics.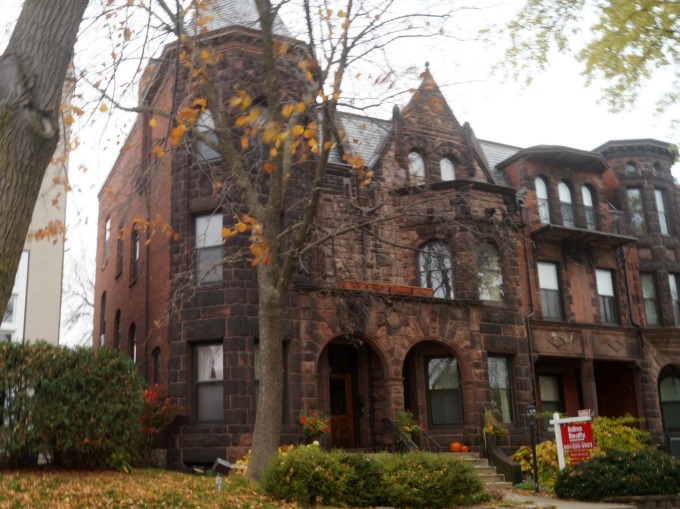 After the tour, I was treated to a tour of St Paul, and saw some great highlights, like F Scott Fitzgerald's childhood home and the Cathedral of St Paul.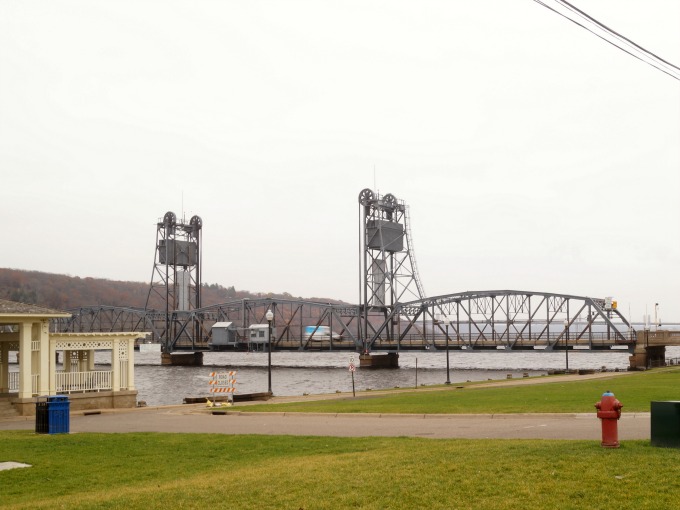 We spent Monday afternoon exploring some more, and headed out to Stillwater. It's an adorable little town, and I can see how it would be really hopping during the summer. We slowly wound our way back to Downtown Minneapolis and the hotel, trying to avoid rush hour. Monday evening was spent leisurely, and we ordered room service from Fire Lake Grill.  It was so good, just as good as in the restaurant.
Tuesday
Early Tuesday morning, it was time to leave. We said goodbye to Minneapolis, and hit the road. On this trip, I learned that Minneapolis and St Paul definitely have two different vibes. The cities are similar, yet distinct. And the area is a lot more cosmopolitan than most people think. There's great nightlife, lots to do, and a thriving food scene.
If you get the chance, you should definitely visit Minneapolis.