Special thanks to Eagle Creek for sponsoring this discussion about travel bags and luggage.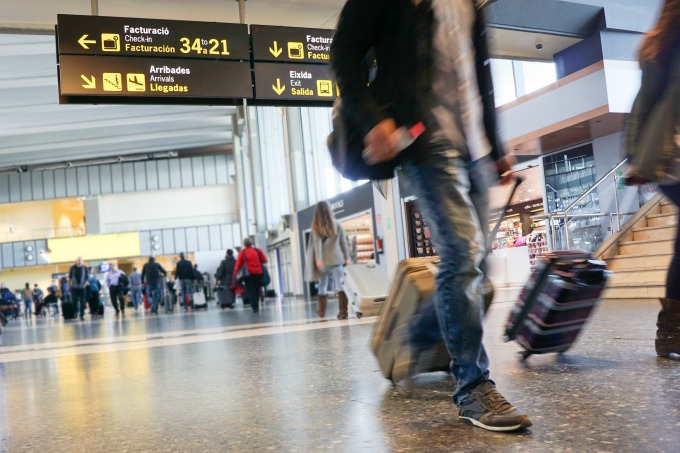 I travel a fair amount. Not as much as some people do, but a lot more than others. One of the things that I've picked up in my travels is a ton of suitcases and carry on bags. You're always looking for newer, better, lighter, more organized.  There's always some bag selling you why their bags are the best, and why you need to get that one.
The thing is, luggage isn't cheap. Good suitcases or wheeled carry ons are often in the $200-400 and up range. That's a decent sized investment. These are some of our suggestions of great travel pieces from Eagle Creek.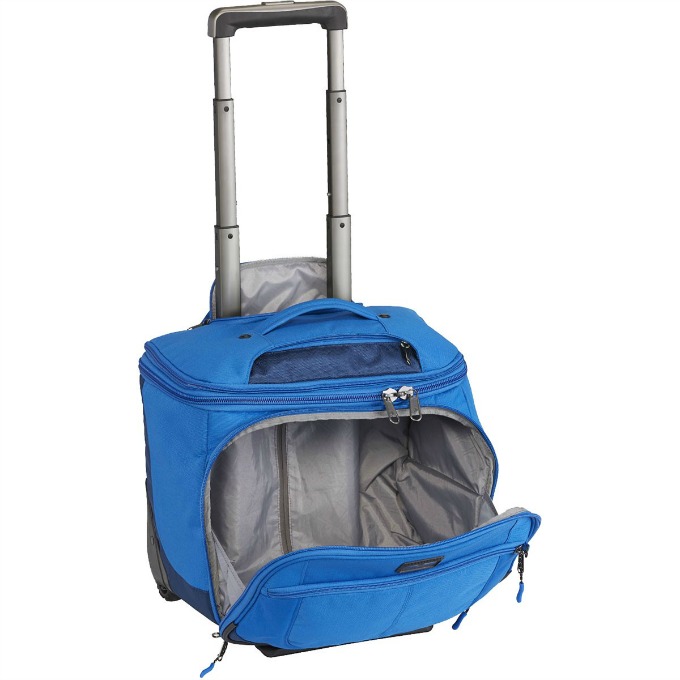 Carryon
If you've traveled at all in the past few years, you know that you need to bring your belongings as a carry on, or pay a luggage fee. Schlepping through the airport with a suitcase isn't all that fun. You need something that's really portable, comfortable to carry, and easily maneuverable.
The EC Pop Top Carry On is great for those that take a lot of shorter trips. If you're a great packer, you can generally get the things you need for a couple day trip in the smaller compartment. Me?  I'm a "Oh, I need to bring this, too" kind of packer, and I need the full carry-on for a short trip. The great thing about the EC Pop Top is that it is expandable, and you can bring back gifts, goodie bags, or just not have to pack nearly as well.
Personal Bag
When flying, you're allowed to bring a personal item and a carry on. One of my favorite types of travel bags for a personal item is a backpack. It allows me to have my electronics with me, some snacks, a change of clothes – if necessary, and some reading materials.
The Travel Bug Mini Backpack is a great choice. It says Mini, but it's really a good size. It's not so large that you end up overpacking, but still definitely has enough room to fit what you need inside. It has a pocket for your tablet, and even an RFID blocking pocket. There's lots of organization, too.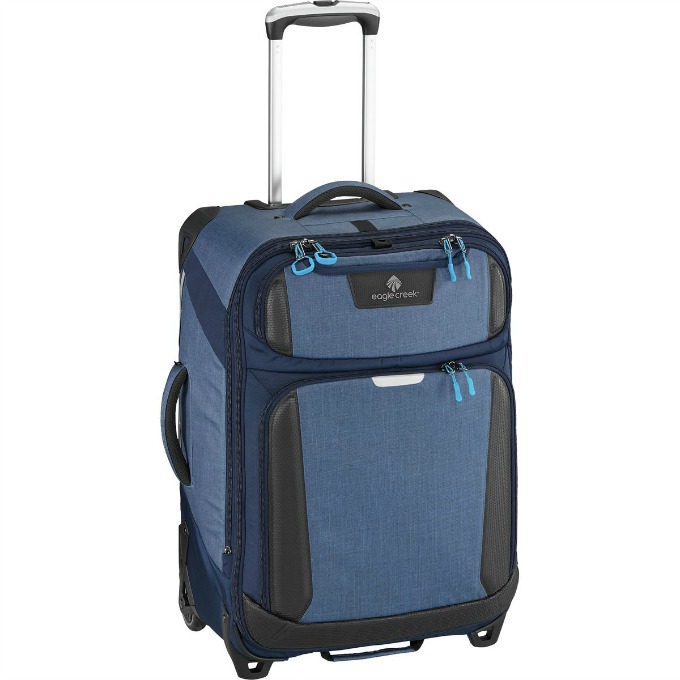 Checkable Bag
When traveling for more than 3 or 4 days, or with someone else, I generally bring a bag that I check. It just seems to make life easier. We both put our stuff in the one bag, and then each have our personal Bag to carry on.
The Tarmac 26 is a great bag for this. It's not too big, but is plenty large enough for whatever you want. Not only does it have some great space saving and organizing features in the bag, it has great organizing features that work with your other luggage! The add a bag strap can attach another piece of luggage to the front of the Tarmac 26. How handy is that? It also has a coat keeper function that allows you to attach your coat to the suitcase.
Not only that, but the oversized treaded wheels help you traverse any terrain that you come across. Have you ever stayed at a hotel that had old brick or cobblestone roads or walkways?  Yeah, wheeling a suitcase on that is a pain in the butt. The Tarmac 26 even has an expandable zipper to help you bring back those treasures you'll inevitably pick up on your trip.
These are just a few of our recommendations for travel bags. What are your favorite bags for traveling?