Thanks to Tango Mattress for sponsoring this conversation about different mattresses, and which one is right for you!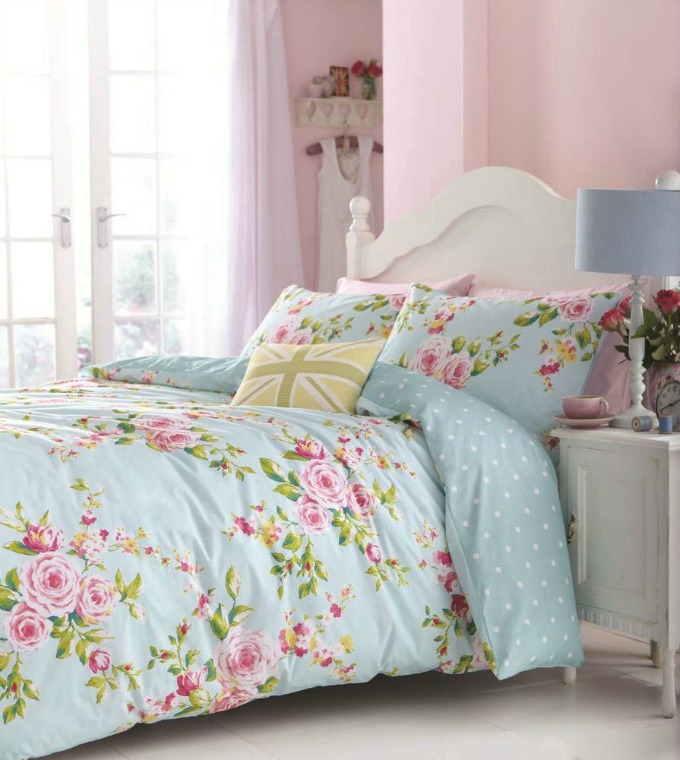 It seems that a lot of people are in the market for a new mattress. I know I am. Everywhere you look, though, there are new mattress companies popping up, with different ways to sell them, ship them, and market them. It can be a little mind boggling.
How do you know which mattress is for you? Which one is the kind you want? How can you even tell the difference anymore? Never fear, we're here to help you out.
The Major Types of Mattresses on the Market
Traditional Coil
Traditional coil mattress, is, well, the traditional mattress we're all used to. It's the mattress most of us grew up sleeping on, and many still have in their bedrooms.
These come in many different variations, and gauges. They have some kind of foam or fiber topping the springs.
Pillow Top
A pillow top mattress is a traditional coil mattress with a think, luxurious pillow like topper on the mattress. These are a lot more comfortable than the coil mattresses. The pillowtops can be made of a myriad of different foams, including some that have memory foam.
Pillowtop Mattresses are the fancy mattresses that most better hotels have.
Memory Foam
You know that feeling where you put shoes on, and the insoles instantly conform to your feet? That's pretty much what a memory foam bed does for your whole body. The high-density foam allows it to conform to your body, supporting the pressure points like your hips and shoulders.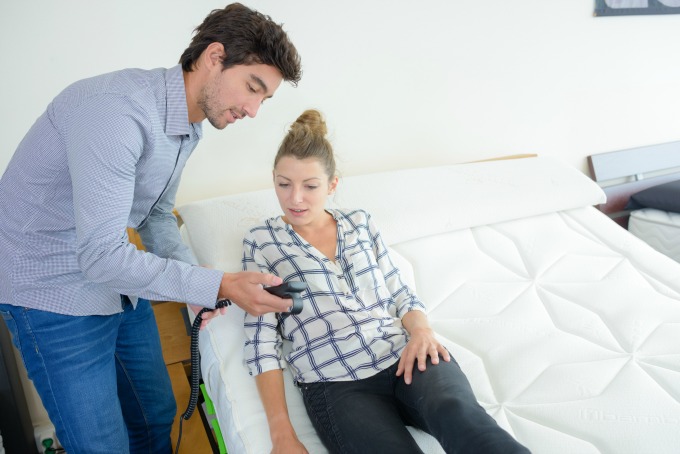 Adjustable
Adjustable beds are like hospital beds. Except – they make them for your house! There are several parts to these beds, including the foundation. That's where the magic happens. The adjustable foundation allows each person to adjust the bed to their liking.
You can raise the mattress, lower the mattress, even position the bed for prime TV watching or reading positions. When the beds are in their normal positions, no one would ever know they're adjustable.
Waterbed
Ahhhh…waterbeds. Those bastions of 1980s chic bedrooms. If you had a waterbed, you were super cool. They're not seen nearly as much nowadays. But that 80s nostalgia is always waiting to re-appear.
Most waterbeds are hard sided, which means that there's a rigid bedframe around the mattress. There are two main types of waterbed mattresses – free flowing, which is like a giant water pocket with no restrictions, and waveless. Waveless generally has some kind of fiber or even baffle system to keep the water from sloshing all around.
Gel Mattress
Gel Mattresses are one of the newer beds on the market. They're made with a complex assortment of foams and gels, and have all kinds of features. Gel mattresses generally have a temperature regulating layer that helps dissipate body heat.
Many also have a memory foam layer, so it's sort of a two-fer. A lot of gel mattresses also have a firm side and a softer side of the mattress. This allows you to choose what you need for the best night's sleep.
Several of the Gel Mattress companies offer a several months in home trial for their mattresses. This allows you to really test drive your new bed.
So, there you have it. A quick and handy guide to the major types of mattresses that you'll run into in the furniture shopping wild. Hopefully, this helps you to decide what kind of new bed is best for you and your lifestyle.