Spring is a time of newness and rebirth. Animals come out, birds are chirping, and trees are starting to bud out. That means it's also a great time to spruce up your outdoor living space with some new patio and porch decor.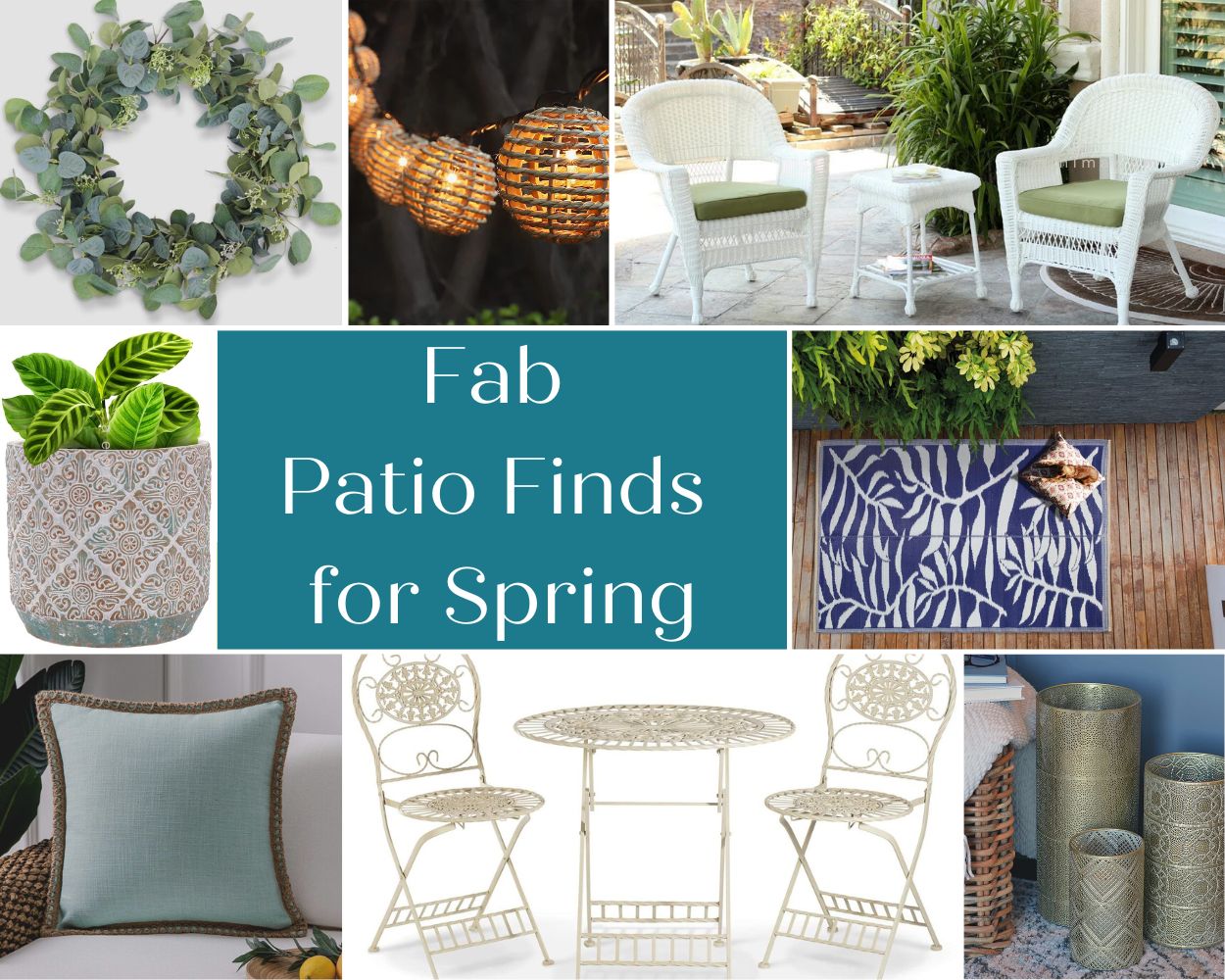 Adding just a few new items can make your porch, patio, or deck feel refreshed and look inviting. From seating to lighting and small decor touches, here are some inspirational ideas to spruce up your spring outdoor spaces.
Porch and Patio Outdoor Decor Finds
Links may be commissioned.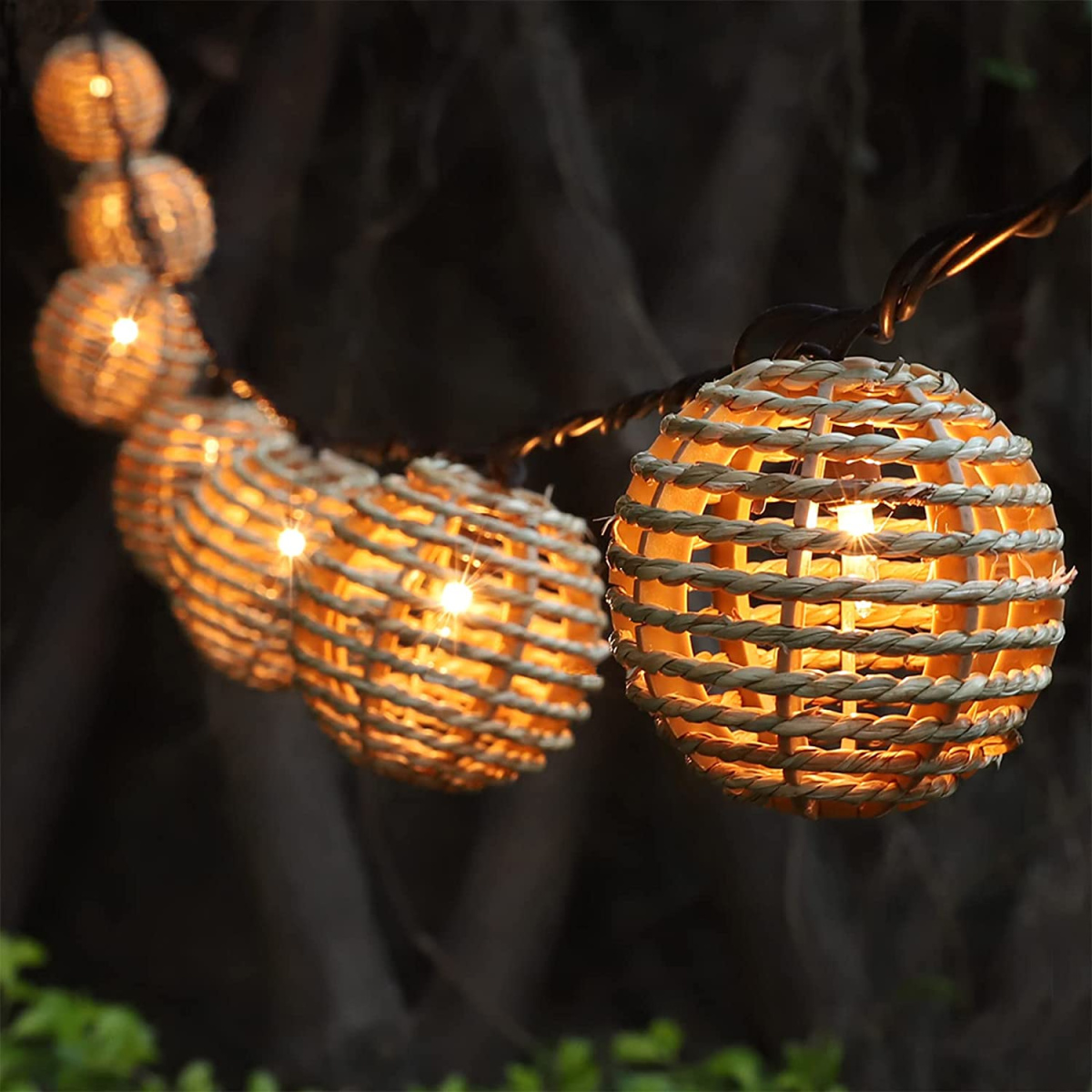 Rattan Balls String Lights – String lights on the patio are a trend that's not going anywhere any time soon. The rattan gives a rustic charm to these string lights, and help to make your outdoor living space a welcoming oasis.
White Bistro Set – A bistro set is the perfect outdoor furniture for a small patio. This inviting table and chair set has the right amount of rustic distressed look that lends itself to so many decor styles, from country rustic to boho chic. The white color is the perfect backdrop to decorate with the beautiful colors of spring, will look right at home on your porch, patio or deck.
Eucalyptus Wreath – Wreaths are one of those little finishing touches that take a space from not bad to wowza! Eucalyptus makes the perfect front door wreath for Spring, but does a great job for all four seasons. Its welcoming silk leaves are great alone, but can be adorned for various holidays throughout the year. Suitable for hanging indoors, too.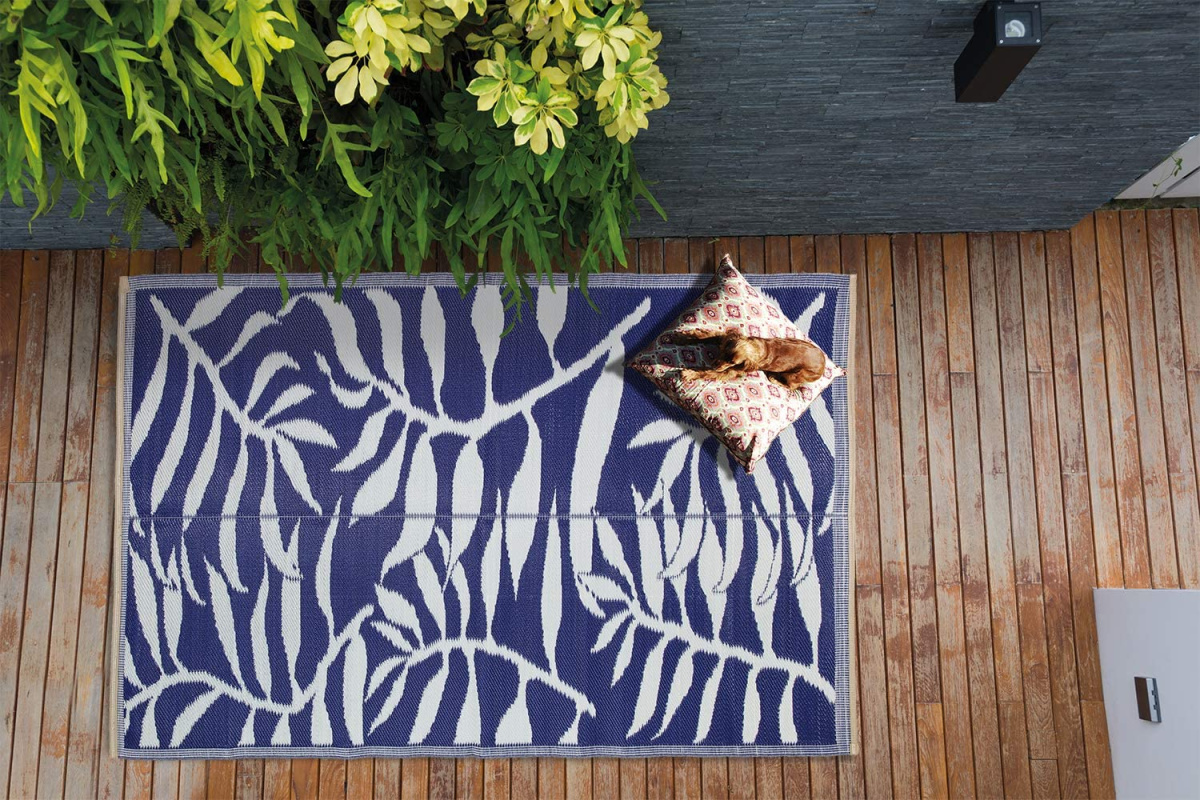 Outdoor Reversible Rug – Make a bold statement with this versatile outdoor rug. Washable, waterproof and pet friendly, it will add a shot of color to your front porch or patio. It won't fade and is reversible to make a long lasting floor covering. Rugs are another finishing touch that helps define a space and tie any room – even an outdoor room – together. If this leaf pattern isn't your thing, there are several other patterns, colors, and sizes at the same link.
Chair And End Table Set – I can imagine having a cup of coffee or tea out on the veranda with this table and chair set. I love the white wicker with the pop of green cushions. Heavy duty resin wicker chairs that have steel frames are hard to find, and this set has great reviews. This set is easy to clean, and built to last season after season. If you want to change the look of your porch or patio decor, add some throw pillows or get some cushion covers.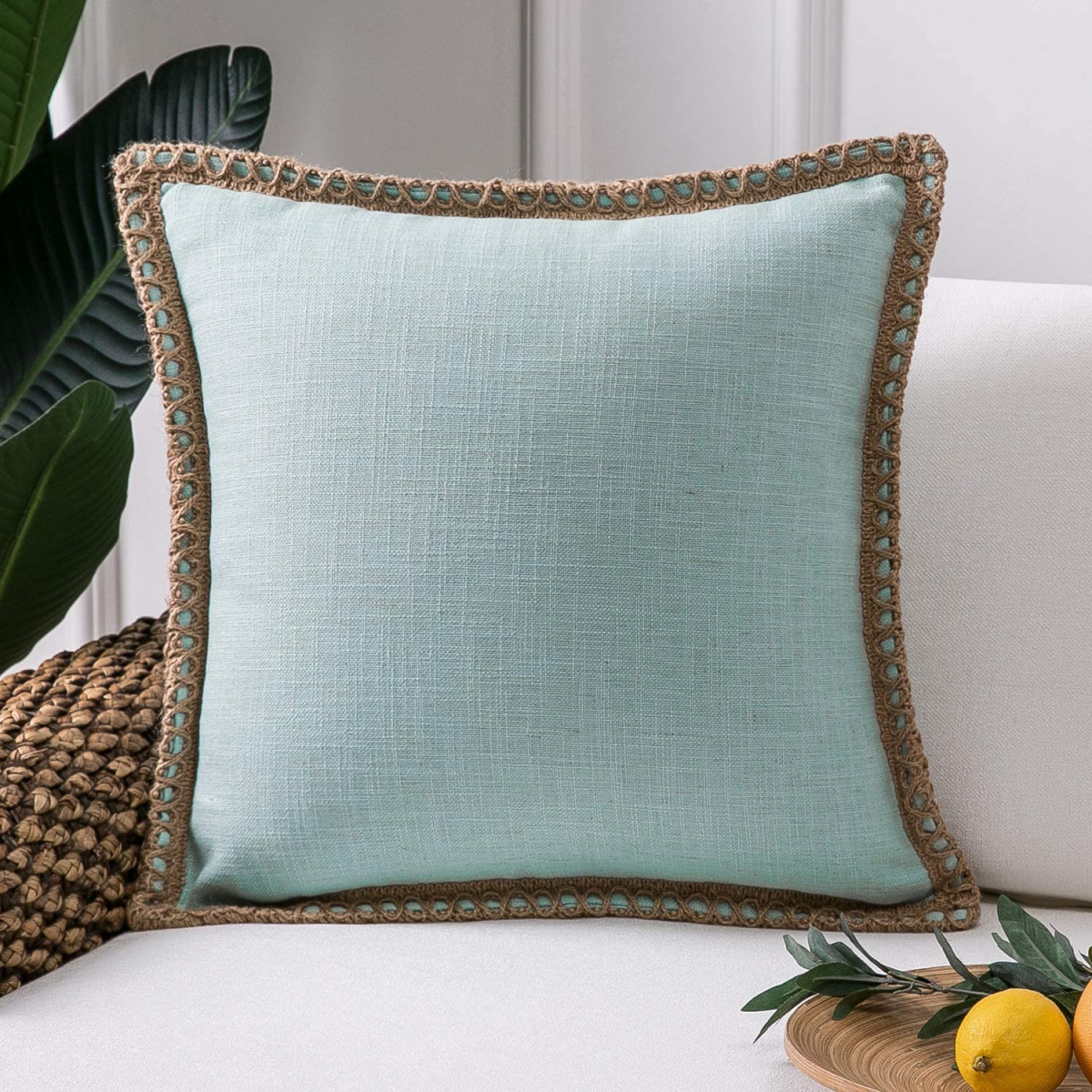 Throw Pillows – Jazz up your outdoor furniture with some new colorful throw pillows. This softened burlap pillow with jute trim comes in a lot of colors, and would be an easy way to freshen up last year's patio set. Zippered closure, easy to clean, and you can even cover your old pillows with these pillow covers.
Hurricane Lantern Candle Holders – This set of three metallic pillar candle holders feature a different decorative designs on each one. They range from 7.75" to just under 16" in height. Made to be used with LED lights or pillar candles, these can be used as a grouping or individually. The gold finish will enhance any décor.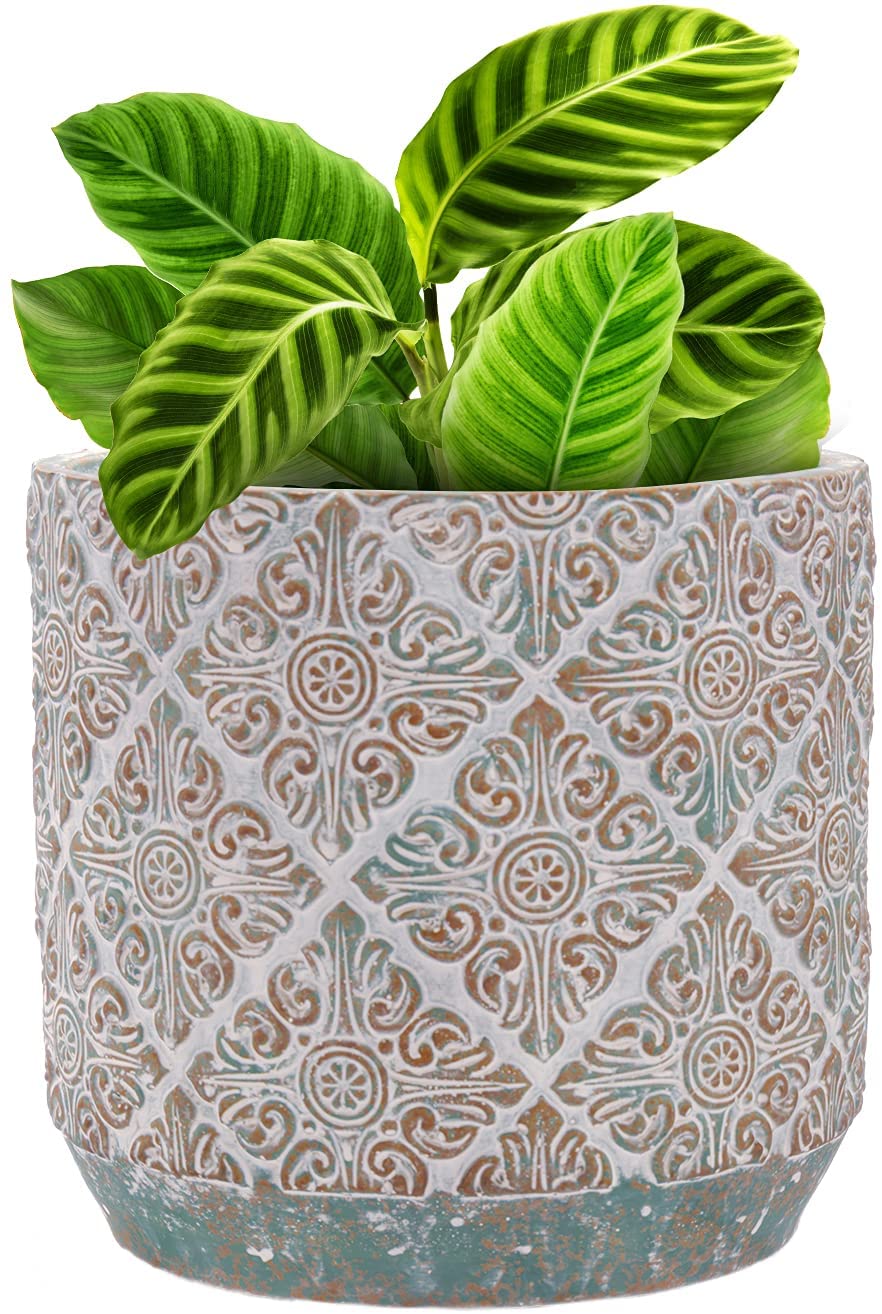 Flower Pots – These high-quality pots are a great decorative element for your porch or patio. Built to last a lifetime, they are solid and made for indoor or outdoor use. These flower pots would be wonderful for flowers, bulbs, succulents, or herbs. The design complements most décor styles; Inspirella has many other sizes, colors and flower pot patterns to choose from.
These items are a great way to bring the indoors outside to help connect your living spaces. They're also a great way to bring some outdoor living and freshness into your home. These patio and porch decor finds are sure to make your outdoor living spaces the envy of the neighborhood.