When it comes to interior design, we all love a project. Creating a new style in your home's decor is a great project to take on. You can reinvent your whole home with new furniture designs and decor. It's also a pretty fantastic excuse for a shopping expedition! There are plenty of great themes to choose from this season. Today, we're taking a quick look at how to achieve the classic rustic style in your home for 2015.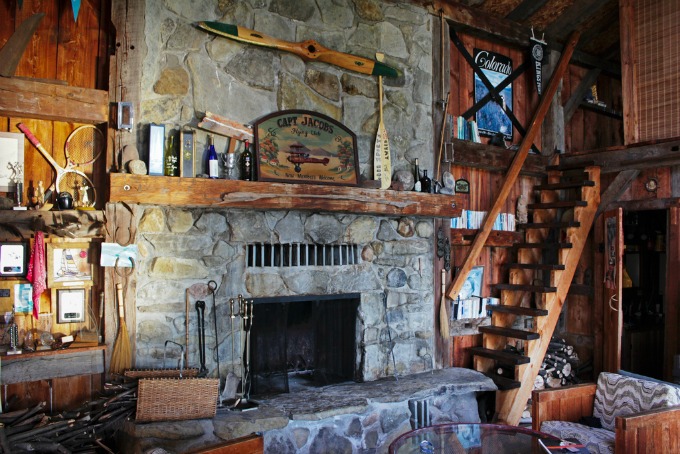 Wood is essential to creating the rustic look. Think cabins in the woods, and you can instantly imagine the wooden walls and floors. Just think of all the beautifully quaint pieces of furniture. To create this look in your own home, you don't need to knock out the brick walls. Instead, consider using white on the walls, either as an accent or for the main sides of the room. This then allows the focus to remain on the furnishings and floor coverings. You could choose to have a rustic wallpaper border to create interest too.
If you don't have an open fireplace, you can choose to have a stove installed. Alternatively, a simple mantle with a mirror over can help create that rustic feel. The floors should ideally be wooden, choosing colors based on honey and caramels. Rustic rugs in a Southwestern or woodland theme make wonderful coverings. Some come with tassels, but these may be better suited to a cottage style room.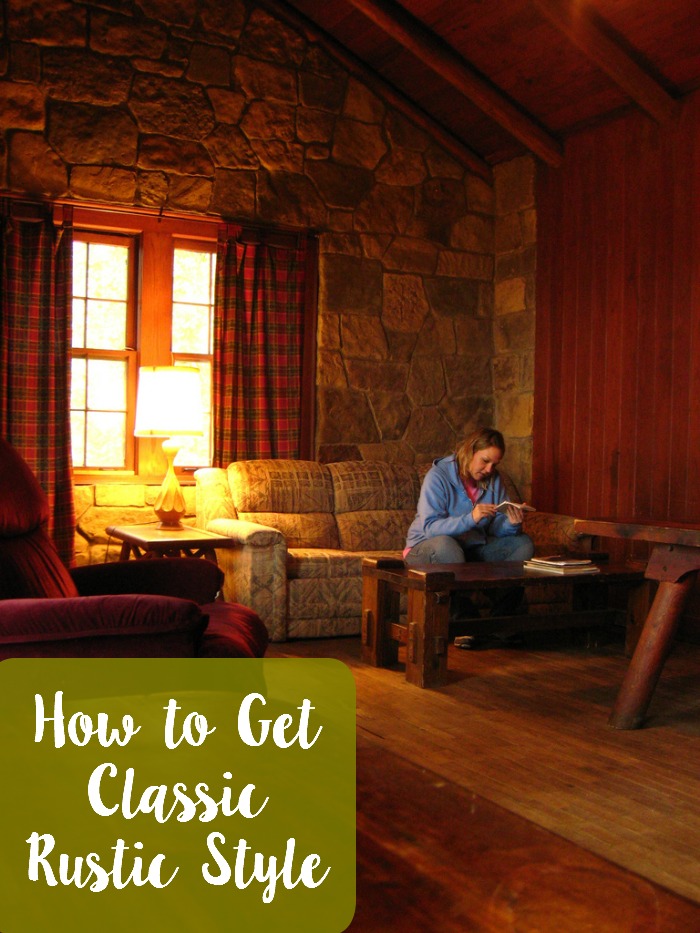 Furniture should be made of wood, with decorative detailing and coverings. Pick ottomans or footstools rather than a modern looking recliner. Amish style rocking chairs work wonderfully with rustic decor. Big dressers and sideboards in ornate wood provide ample storage, and also hide away bland walls. For the bedroom, chunky wood beds with decorative throws can keep the theme running throughout the house.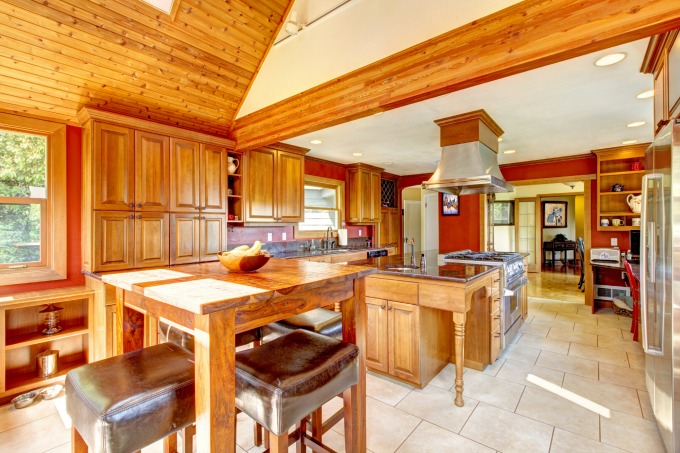 Whatever theme you choose, the accessories and ornaments on display help to define it. Much like a mid-century modern theme, or Victorian theme, the pieces should be genuine. You can sometimes find good reproductions of what was used. For the rustic decor, aim for hand carved wooden pieces. Bears and woodland scenes are perfect for this style. You can find lamp shades, carvings, and wall art sculptures all bearing this imagery.
A rustic kitchen diner is full of stand alone wooden furniture, dressers, and sideboards. The dining table and chairs should be quite ornate. You can dress the table with souvenir pieces like glassware and pottery bearing the rustic charm imagery. Runners and placemats often feature repeating patterns of wildlife or leaves. They can be as colorful as you like, but browns, caramels, and coffees are most popular.
The rustic look can be so ornate and beautiful, yet it is rugged, earthy and natural at the same time. If you are looking to get back to nature, then no interior design is going to get you any closer. There is no need to be uncomfortable with this style either. Decorative cushions, throws and blankets made from natural materials are perfect for the rustic look. See what you can create this season by utilizing some ideas from rustic decor designs..
photo credit: seneca lake vacation interior  Antler Chandelier via (license)