Easter is coming. Seriously, it'll be here before we know it. One of the traditions in my family is to have an Easter brunch. We do this after Sunrise Service, for those that choose to attend, and then come back and eat.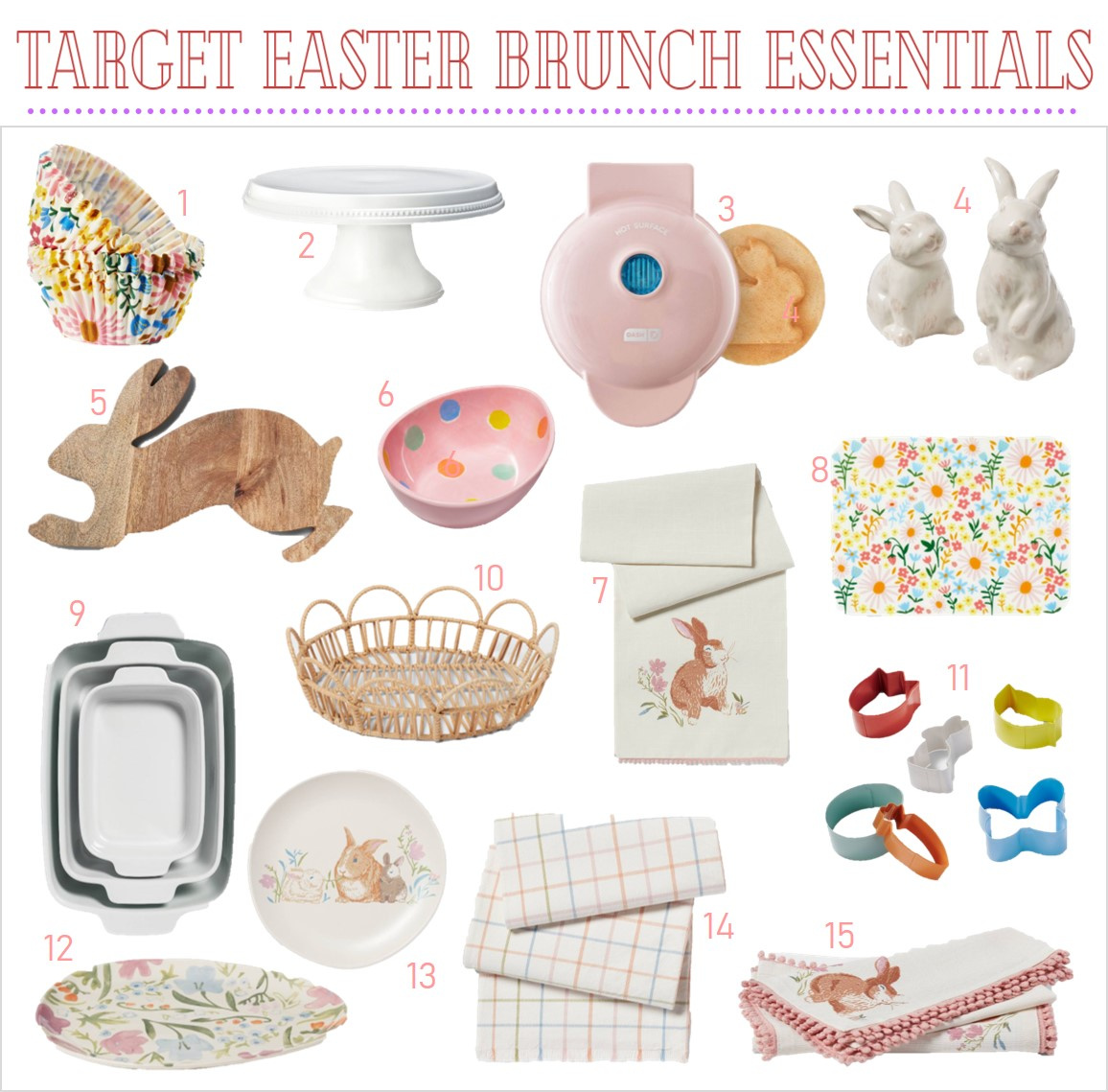 Target has some of the cutest Easter items this year. These essential Easter brunch finds are perfect for zhuzhing up your Easter and spring home decor. Don't forget about the Easter finds under $15, either.
Easter brunch decor finds from Target
Links may be commissioned.
75ct Paper Floral Baking Cups – Spritz – These bright and Springy cupcake papers are perfect for your Easter table. The modern floral design is pretty without being overpowering. Perfect for cupcakes, but also great for nuts, candies or whatever you want to share.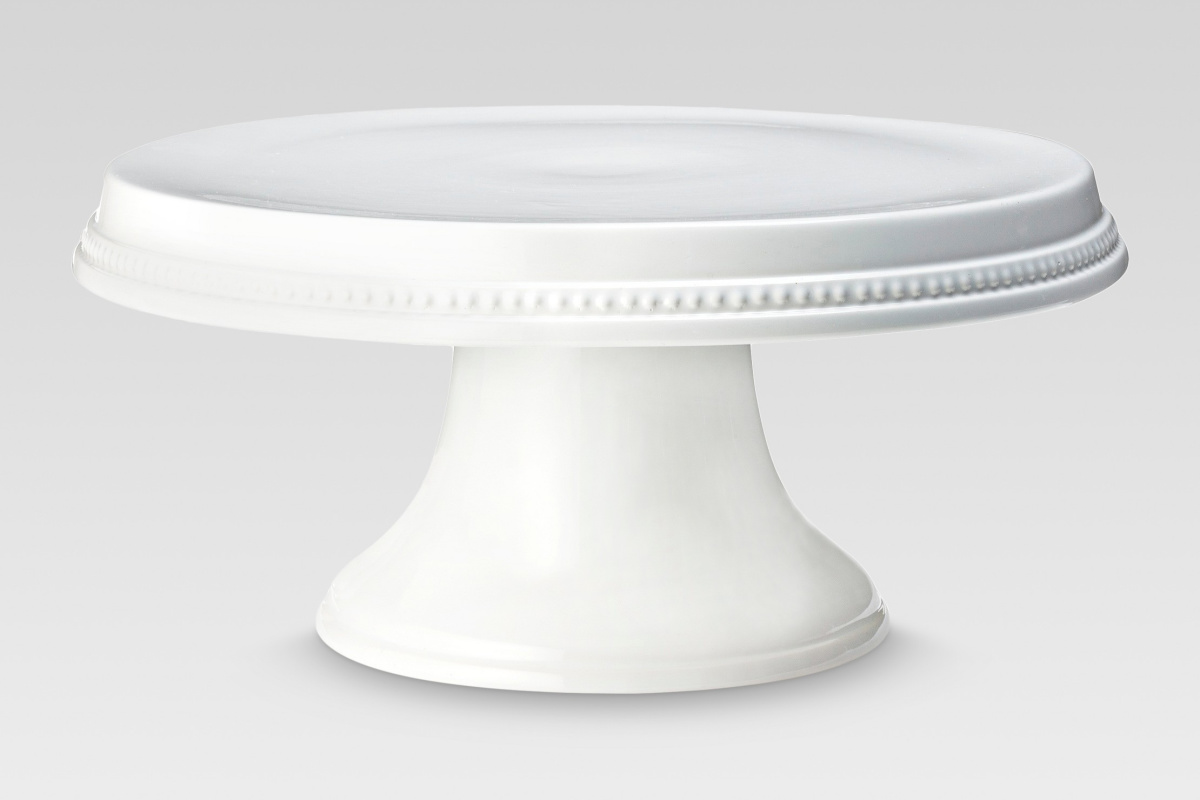 Beaded Cake Stand White – Threshold – This versatile cake stand is a must for everyone. It goes with virtually any décor and is also great for displaying pies, cookies or even fruits. The subtle beaded edging and white ceramic finish make it sleek yet vintage in design.
Dash Bunny Waffle Maker – Rose – What is cuter than mini food? These little bunny shaped waffles are just the thing to kick off Easter brunch. It comes complete with recipes. Also available in a ton of other shapes, like this adorable Easter Egg!
2pc Stoneware Bunny Salt and Pepper Shaker Set – Threshold – I love decorative salt and pepper shakers, and this set is perfect for your Eater table. Made of white porcelain, they look like they could be vintage. The frolicking bunnies would be cute on the table for the entire Spring season.
18″ x 11″ Wood Bunny Serving Board – Threshold – This bunny serving board is perfect for charcuterie or cupcakes. Carved in to bunny shape that is big enough to make a statement, but not so big as to overpower other décor. Natural wood finish complements your Spring décor.
13oz Melamine Egg Bowl – Spritz – Add some bright color to your Eater table with this collection of brightly colored serving bowls. Their colors and patterns mimic oversized dyed eggs, and will spruce up whatever you serve in them. They would be cute individual salad bowls, too.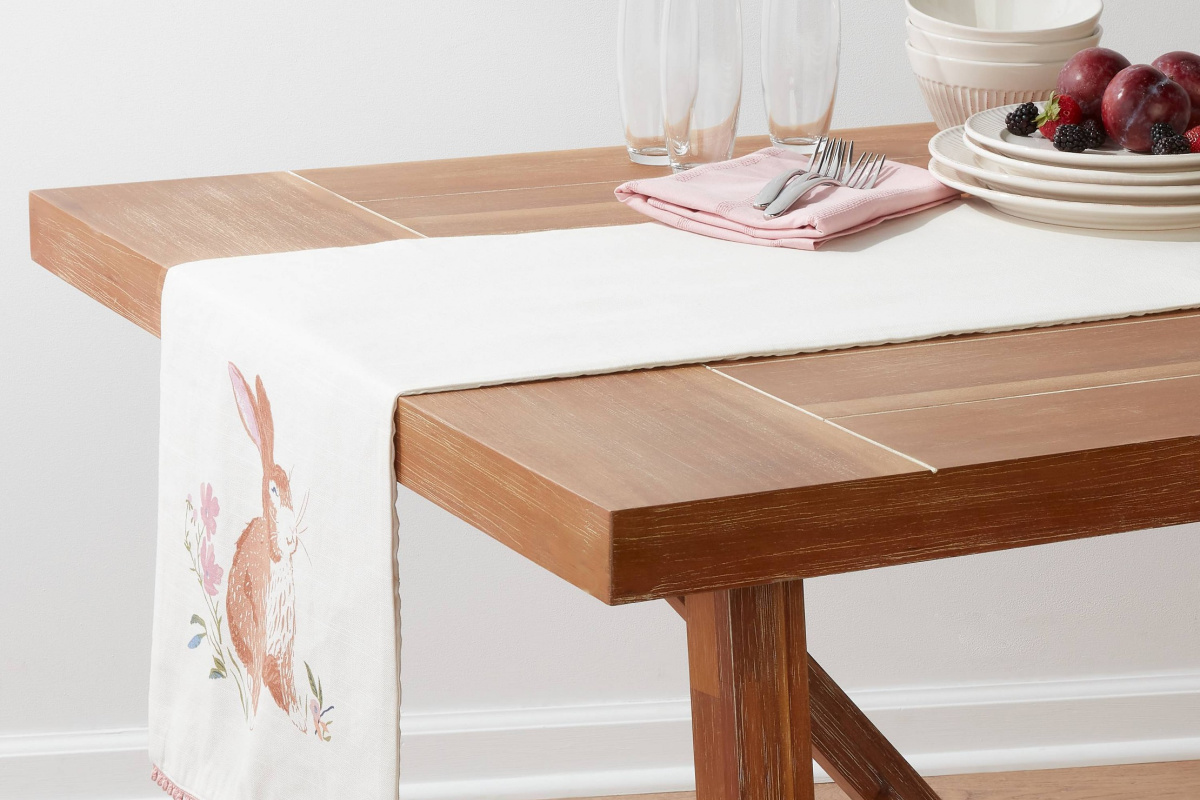 72″ x 14″ Cotton Bunny Table Runner – Threshold – This table runner, with its bunny print and delicate pompom edging reminds me of Beatrix Potter books. With its bunny and flowers, it is perfect for Easter but would be appropriate all Spring. Table runner is available in different lengths, and also has matching napkins available separately.
2pk Cotton Bunny Napkins – Threshold – The bunny napkins are the perfect accompaniment to the Threshold Table Runner. Same cute bunny prints, same delicate pompom edging. Machine wash and dry, so even the kiddos can use fancy cloth napkins!
Plastic Flower Placemat – Spritz – The Brightly colored flowers make these usable beyond Easter. The cheerful, modern flowers and washable surface is mom-friendly, with easy cleanup for families with children.
3pc Stoneware Bakeware Set Blue – Threshold – This bakeware set of three rectangular pans is so Springy! Perfect for your Easter baking, but also pretty enough to use as serving ware. I am really impressed with Target's Threshold line – it's modern yet timeless in design and finish.
12″ Woven Serving Basket – Threshold – Another great piece from Target's Threshold Collection, this round wicker look basket would look great with dyed eggs, treats, or even fresh flowers filling it. Made to look like wicker, but this one is woven from washable plastic.
6pc Stainless Steel Cookie Cutter Set – Spritz – Start the tradition of making decorated cookies with the kiddies for Easter using this seasonal set of cookie cutters. They are made from stainless steel to last a lifetime, and their bright painted finish makes them perfect for your Easter cookie extravaganza. There are six including Bunnies, birds, butterflies, and more to carry you throughout the Spring.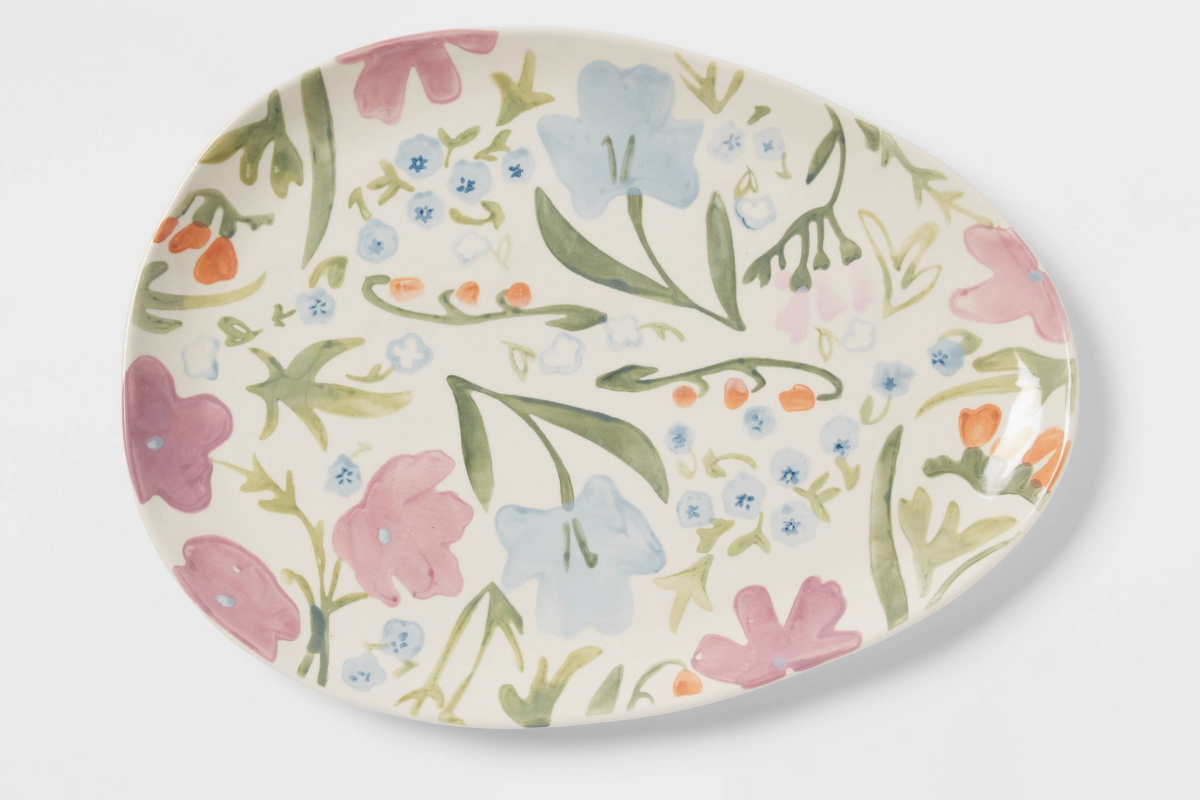 18″ x 13″ Stoneware Egg Serving Platter – Threshold – At first, I thought this was a deviled egg platter. But no! This is an egg-shaped platter, colored in a delicate floral design that goes really well with many of the Threshold pieces. Large enough to use for the Easter ham, or a nice crudité.
8″ Melamine Bunny Salad Plate – Threshold – This melamine salad plate is part of the Threshold line , and it is just as cute as can be! Available in two styles, both are decorated with the vintage Beatrix Potter inspired rabbits. Also, they coordinate with other solid color selections in the Threshold melamine dinnerware.
72″ x 14″ Cotton Plaid Table Runner – Threshold – I love the soft pastels in this plaid table runner. It is perfect for coordinating with the line, and lends a sophistication to an otherwise casual table. Tie all of your prints together with this subtle runner for a put-together tablescape.
The best thing about a lot of these Easter brunch finds is that you can use them year after year, and some of them are timeless, too.
More Easter Goodies: