Metallic shades and gold things are so hot, and so popular right now.  Seriously, when was the last time you looked at a room layout that didn't have a highly polished metal accent piece? These DIY Gold Leaf Eggs are a perfect accent piece for a room that's not so modern.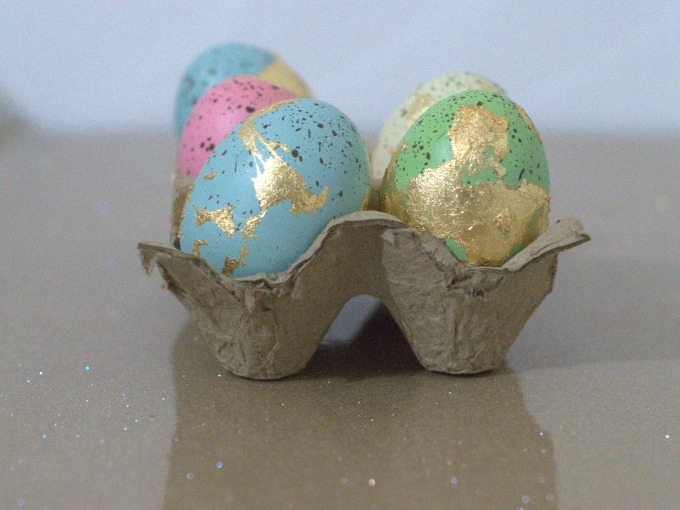 One of my favorite things in the whole wide world is gold leaf and gilding stuff.  Seriously.  I'm always wondering "What can I gild next?"  I really like to use it as an accent. Like these DIY Gold Leaf Eggs. Now, I'm not a big fan of everything being covered completely in gold or gold leaf.  That's a bit overkill. But some subtly placed gilded highlights make everything better.  Okay, gold leaf doesn't make everything better, but it improves a lot of things.
I've previously showed you how to make faux gilded eggs using metallic wax. These gilded eggs with gold leaf are almost as easy, and about the same level of messy.
How to Make
DIY

Gold Leaf Eggs

Links may be affiliate links.  They help support our gold leaf habit.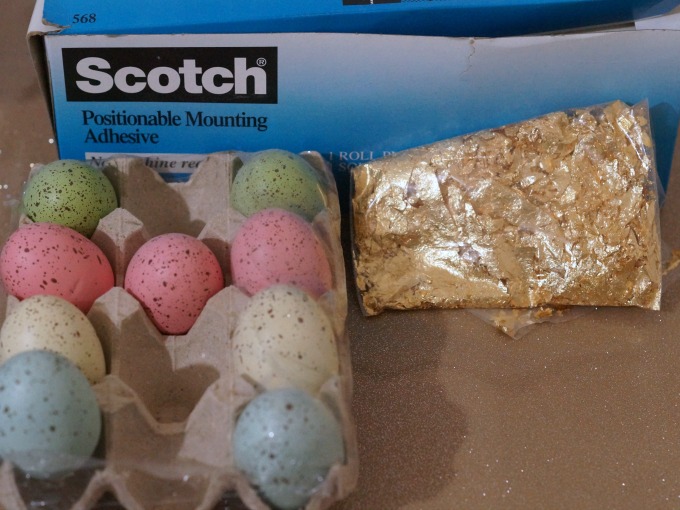 Supplies
Plastic or papier mache eggs. I'm using colored plastic ones from the home section of the craft store. They just give these gilded eggs a more finished look.  Here's another choice that is similar, but more natural looking.
Double sided adhesive. I'm using Scotch Brand Positionable Mounting Adhesive. This adhesive is amazing, and a roll will last you forever.  FOR-EV-ER. You could use actual gold leaf size, (gold leaf glue) too.
Composition Gold Leaf Flakes. Composition means fake. This is really thin sheets of brass, copper, or a similar metal. Real gold would be waaaayyyy too expensive for these DIY gold leaf eggs. You could use sheets of composition gold leaf, as well.


Directions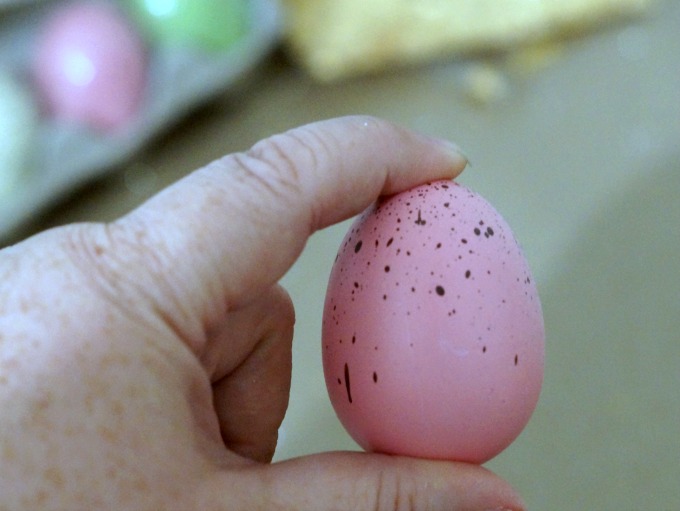 Take your eggs and remove any dust or debris with a soft cloth.
If you're using papier mache eggs, you'll want to paint them.  You can use any kind of craft paint, in any color. Let dry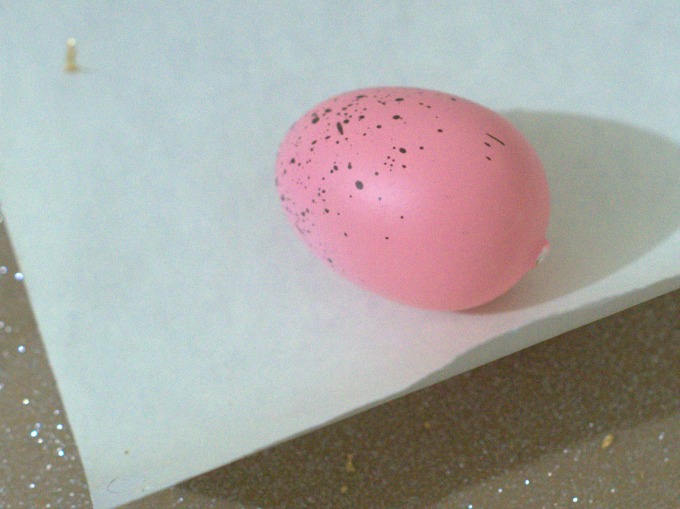 Take a piece of your adhesive, and apply it to your egg. I used many different techniques, varying from wrapping the egg in adhesive to using a blotting motion.  Test it out, and see what works best for the look you're trying to achieve.
If you want to completely cover your DIY gold leaf eggs, gold leaf size is probably a better choice for your adhesive. Personally, I like the patchy look.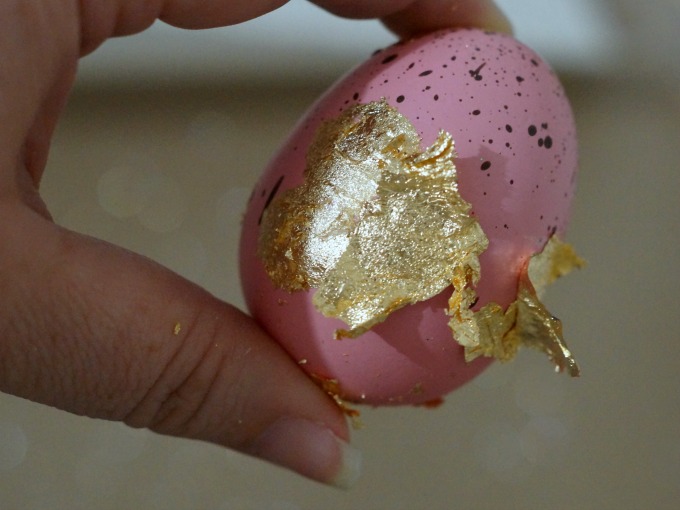 Add gold leaf flakes to your adhesive. Make sure the adhesive is covered, and burnish it down.
Rub off excess gold leaf.
Continue with the rest of your eggs.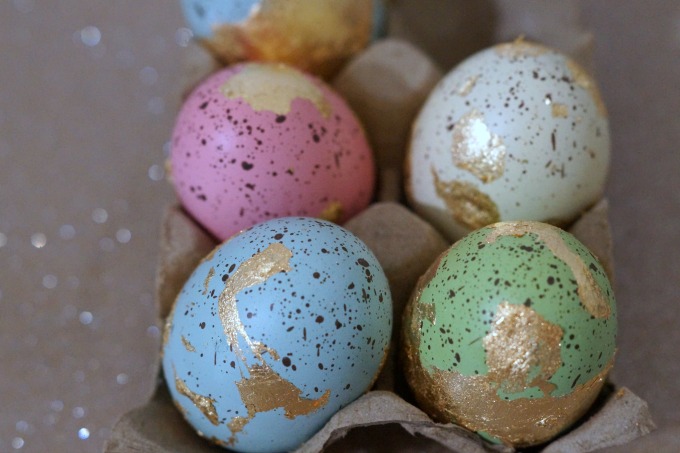 Voila! Your
DIY

Gold Leaf Eggs are complete! Now wasn't that easy?
Since you're in the Spring mood, check out these other great Spring + Easter projects