I love the sparkle. I mean, that's pretty obvious, right? Glitter, bling, metallics…oh yeah…As long as it has little glitz or glam, I'm digging it. It still has to be sophisticated, though. Those old bedazzled jean jackets? I'm not really digging those. Gold leaf? That makes my heart sing. When I saw these gilded Easter eggs on Pinterest, I knew I had to create my own version. In my own way, of course.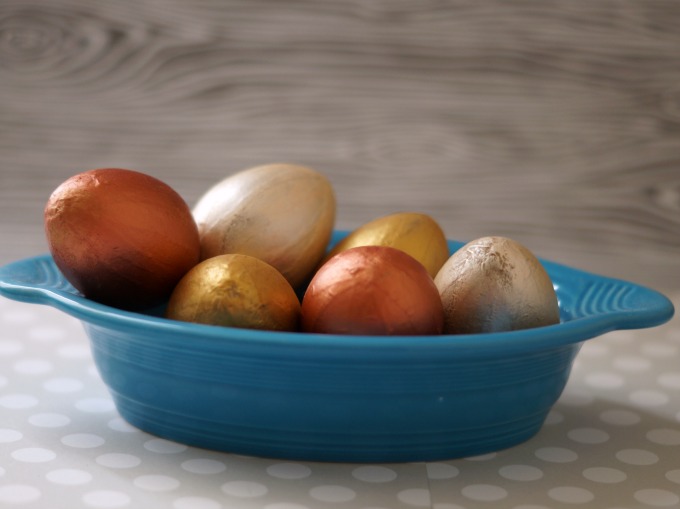 Oh yeah…It's Pinterest Remake time again! That's why I'm so in love with these easy to make gilded Easter eggs. The take literally a few minutes and have this amazing impact on your decor. They're so elegant, you don't have to put away these faux gilded Easter eggs after Easter is done.
How to Make Faux Gilded Easter Eggs
Links may be affiliate links.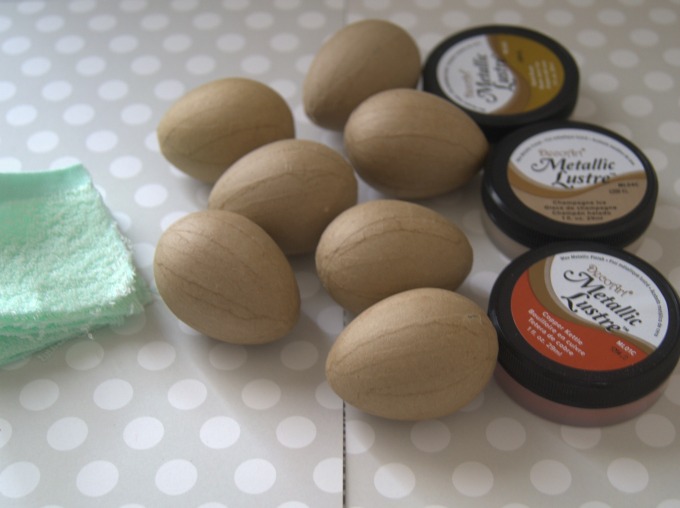 Supplies
Directions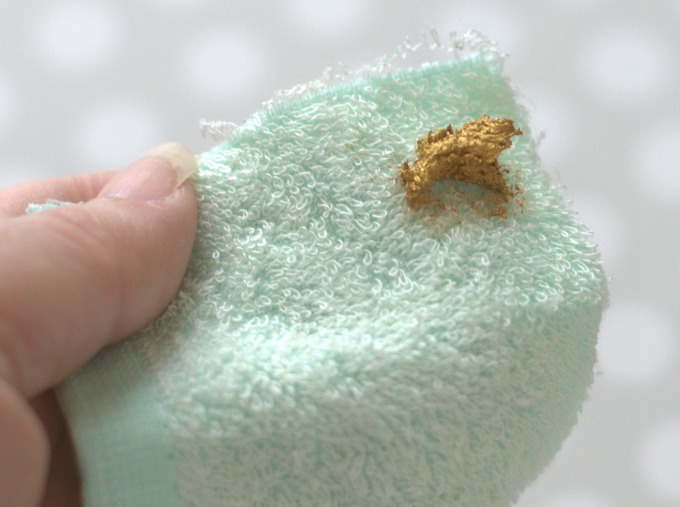 With a soft cloth, take a little dab of the Metallic Lustre wax finish. Rub it onto the paper mache egg.
You'll want to make sure that you get a somewhat even coating. A little bit goes a really long way.
Set aside and let dry. You can do half the egg, let it dry, and do the other half. It takes just a couple minutes for the wax finish to set on these faux gilded Easter eggs.
Voila! You have these amazingly gorgeous faux gilded Easter eggs that people will think took you forever to make, or cost a small fortune.
This project is a touch messy, so you may want to wear some gloves. The DecoArt Metallic Lustre washes up with soap and water, so it's not really necessary.
Will you be making these gorgeous faux gilded Easter eggs?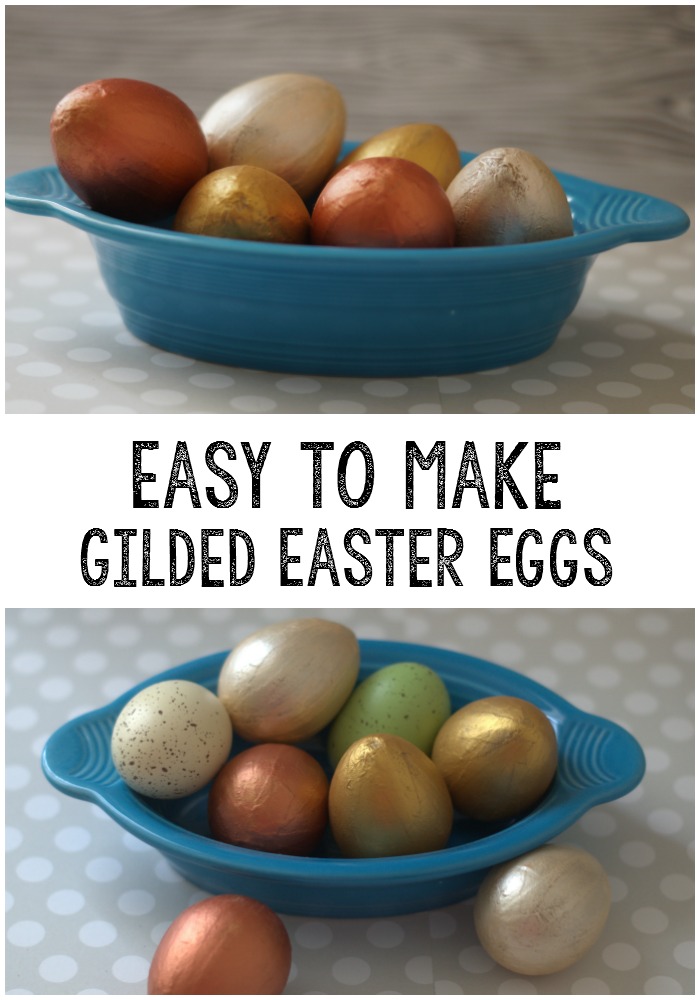 For more Pinterest remakes, visit a few of my favorite bloggers: