Special thanks to Blue Sky Family Farms Ethical Eggs for sponsoring this Bacon Cheddar Quiche recipe.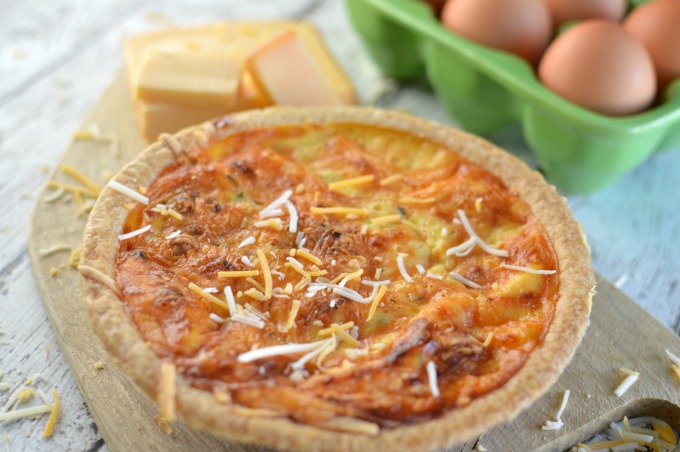 Oh quiche.  You're one of the perfect brunch foods.  It can be made ahead of time, as ideally, you want to serve it either warm or room temperature. That's why this bacon cheddar quiche recipe is perfect for brunch. It's fairly inexpensive to make, serves several people, and most people really like quiche. Total win, right?
The best part is that this bacon cheddar quiche recipe is so easy to make.  Your friends are going to think you've been slaving away and really put a lot of effort into your meal.  Don't worry though – your secret is safe with us!
Bacon Cheddar Quiche Recipe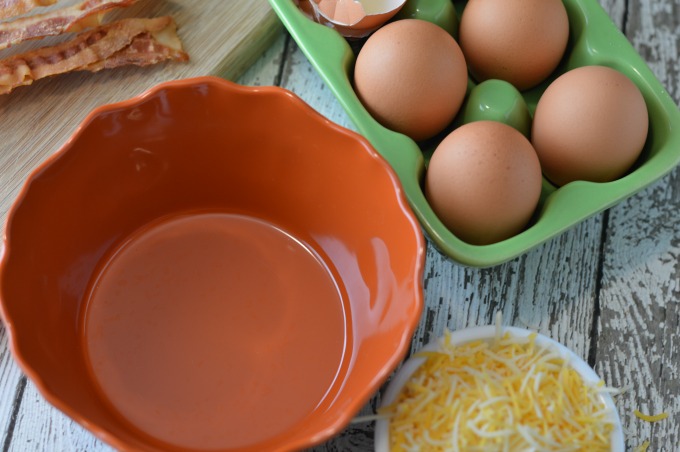 Brunch Perfect Bacon Cheddar Quiche Recipe

Ingredients

8-10 slices of bacon
1 cup of milk
4 eggs – We used Blue Sky Family Farms Eggs
1 1/4 cup of shredded cheddar cheese
salt/pepper- pinch of each
1 premade pie crust (I used Pillsbury)

Instructions

Preheat oven to 350 degrees F
Fry your bacon and set aside to cool.
Fold out your pie crust into a 9 inch pie pan. Trim the excess crust, and save for later.
Add your eggs to a large bowl and whisk to break them up.
Crumble the bacon into the eggs.
Add milk, cheese, and your salt and pepper. Mix well to combine, and make sure the bacon hasn't all fallen to the bottom of the bowl.
Pour this mixture into your pie crust.
Add some extra cheese to the top, if you want. I like cheese, and I think it makes it a little prettier, so I do!
Bake at 350 degrees F for about 40 minutes or until a knife comes out clean.
Let your Bacon Cheddar Quiche cool, and then serve in wedges.

7.8.1.2

112

https://www.gretasday.com/how-to-make-a-brunch-perfect-bacon-cheddar-quiche/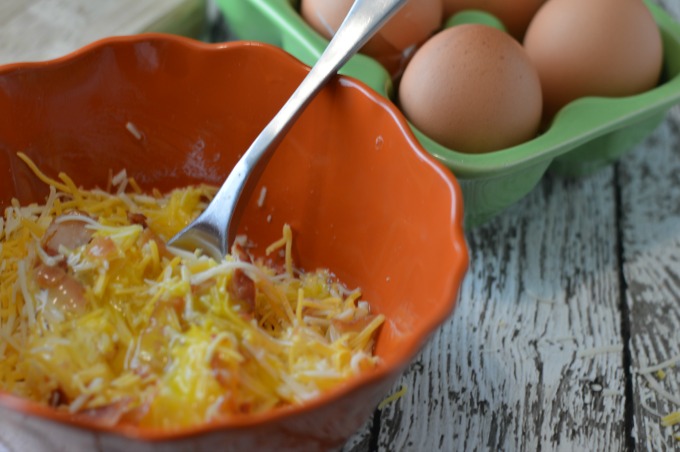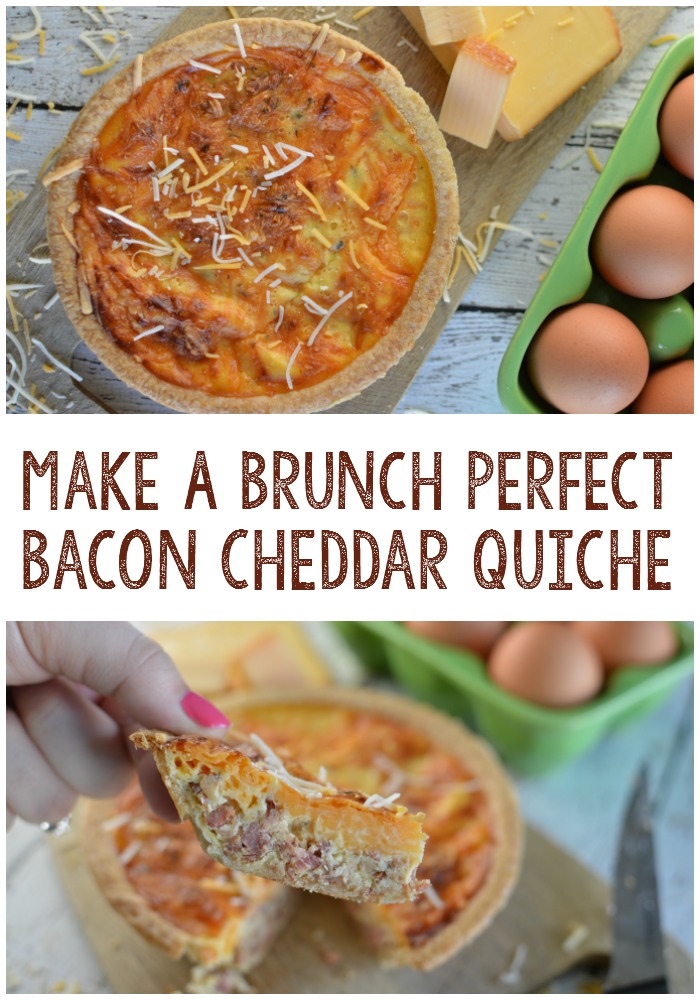 About Blue Sky Family Farms Eggs
You may have noticed that we mentioned we used Blue Sky Family Farms eggs in our bacon cheddar quiche recipe.  Why is that, you ask? There's a big difference between caged chickens, cage free chickens, and free range chickens.  Blue Sky Family Farms only offers free range eggs.  Their chickens truly live in an outdoor pasture and are allowed to forage, as chickens would do naturally.
Even better, the company is family owned and operated, and has been so for three generations.  They're certified organic, non GMO, and humanely raised and handled.  Isn't that what we all want from our food producers? Blue Sky Family Farms Eggs are found in 29 states, and at stores like Whole Foods, Kroger, Marianos, and more.