I have always had a thing for yarn, ever since I can remember. I'm sure it doesn't hurt that the crafty and creative genes run deep along both sides of my family tree. These little fluffy sheep ornaments are a project that we made when I was about 6 or 7. Everyone that received them always brings them up, so I decided that it was time for the fluffy sheep ornaments to resurface.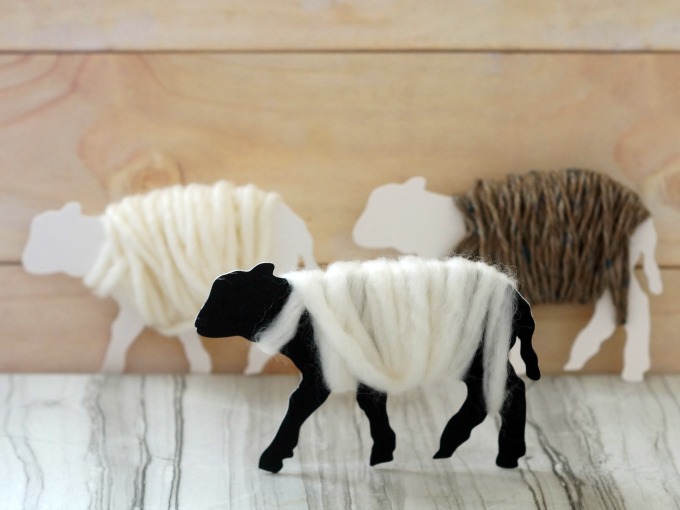 Fluffy Sheep Ornaments
Links may be affiliate links.
Supplies
Heavy board. I'm using Canson board and heavy duty watercolor paper.
Yarn. I'm using Bernat Roving. Figure about 2-5 yards of yarn per sheep, depending on your yarn, and the size of your sheep. The brown sheep in the picture has about 25 yards of a tweed yarn.
Scissors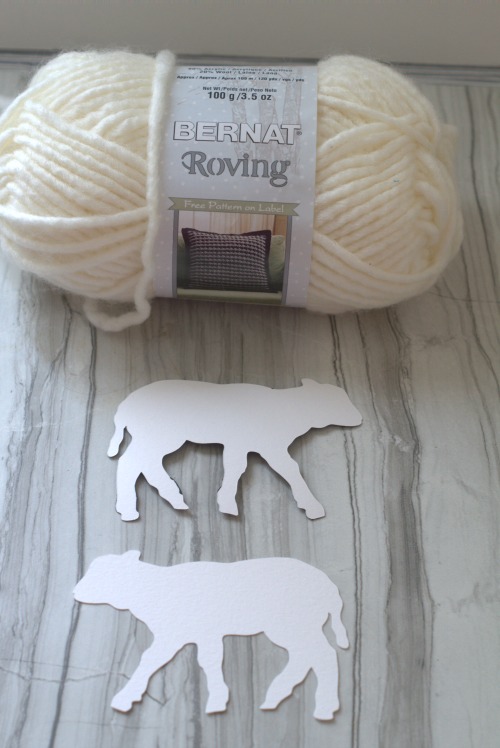 Directions
Trim the heavy board down to a usable size that will fit through your Silhouette. This is generally 9 x 12 or 12 x 12 inches, depending on your machine. Find a sheep shape that you like, and cut them out. My sheep are about 3×4 inches.
If you don't have a Silhouette machine, find a sheep outline on google and trace it on your paper. Then cut it out with an Xacto knife or scissors.
Place a couple of glue dots on one side of your sheep. Stick the end of your yarn to these, and start randomly wrapping the yarn around the sheep.
When I wrap, I try to be sure to get between the legs, and get most of the spots covered. I like fluffy sheep! To make sure you don't run out of yarn, work from the skein.
When you're done wrapping, cut the yarn, leaving a tail. Tuck the tail in under the other yarn, on the back, and try to stick it to one of the glue dots.
To hang your fluffy sheep ornament, cut a long length of yarn (4-12 inches, depending), and slide it under some of the yarn at the top. Even up the ends, and tie an overhand knot.
Voila! Play around with different textures and colors of yarn, board, and shapes. I think a technicolor flock of fluffy sheep ornaments would be really fun.