The holiday season is upon us, and what better way to add a burst of flavor to your festive table than with a homemade Instant Pot Spiked Cranberry Sauce?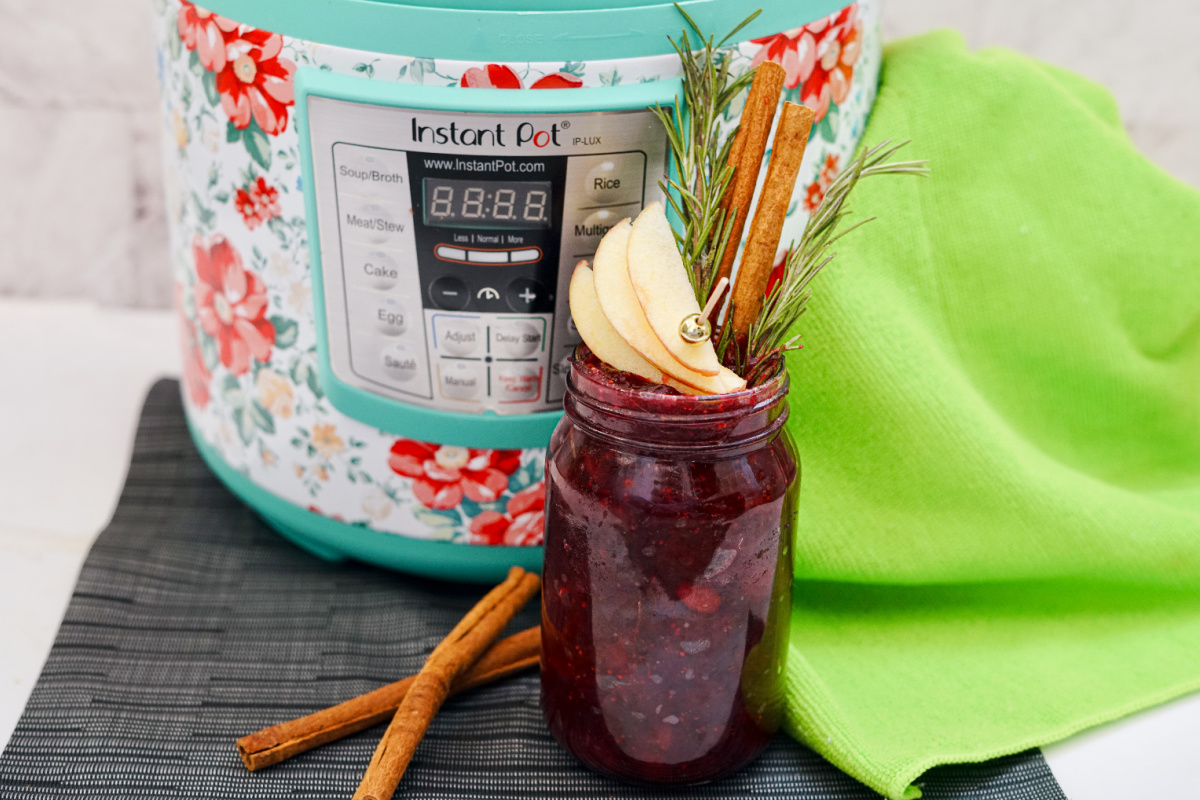 This delightful recipe combines the tartness of fresh cranberries with the warmth of cinnamon, and a touch of Apple Whiskey for that extra kick. Follow along to learn how to create this mouthwatering cranberry sauce in your Instant Pot!
Links may be commissioned.
How to Make Spiked Cranberry Sauce in the Instant Pot
There are a few things you'll need to make this boozy cranberry sauce recipe. The first, of course, is an instant pot. You might also want a mandolin slicer to help you slice the apples thinly. It's such a great time saver in the kitchen.
Ingredients:
12 ounces fresh cranberries
1 cup sugar
1/4 cup water
2 tablespoons Apple Whiskey
One small apple, sliced.
2 sprigs of rosemary, approx. 4-6 inches in length
1 teaspoon vanilla extract.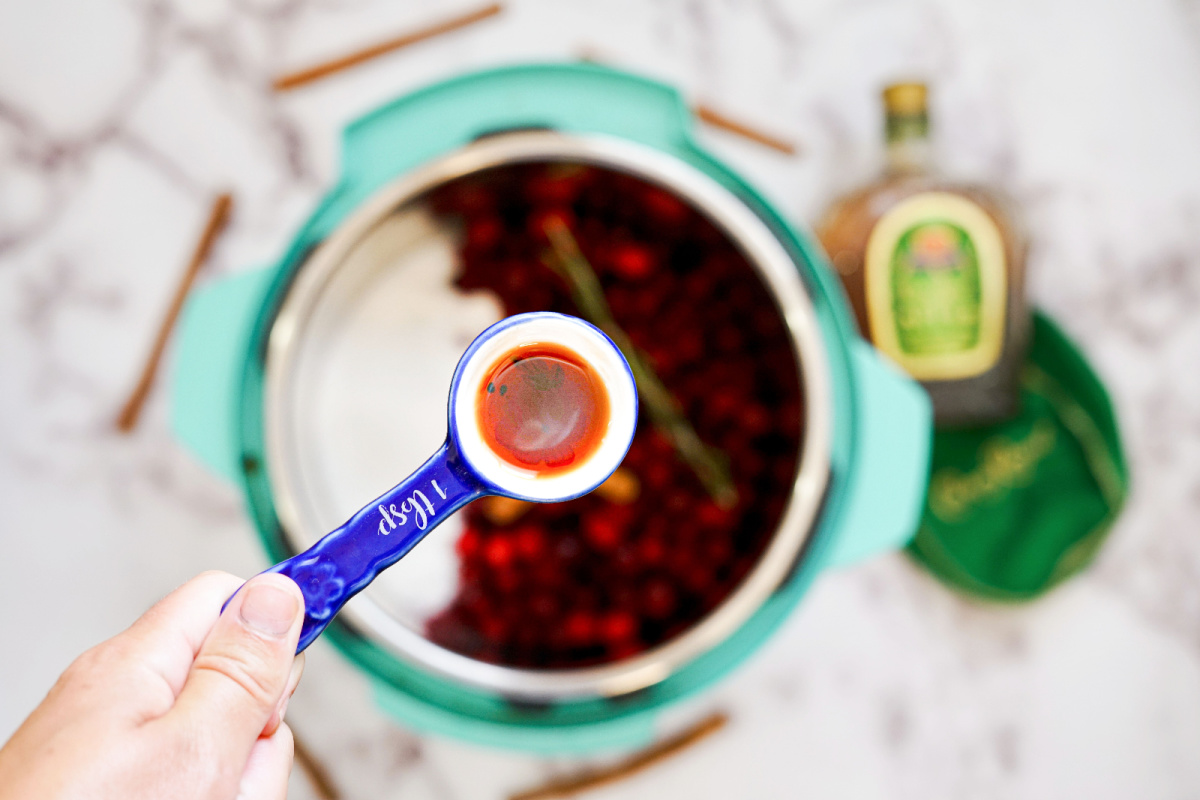 Instructions:
Prepare Ingredients: Start by rinsing the fresh cranberries under running water. Slice the apple into thin, elegant slices, since they'll be used as garnish for the sauce.
Combine Ingredients: In your Instant Pot, combine the fresh cranberries, 1 cinnamon stick, sugar, water, Apple Whiskey, vanilla, and 1 sprig of rosemary.
Pressure Cook: Close the Instant Pot lid securely and turn the pressure valve to seal. Cook the mixture on manual high pressure for 8 minutes, allowing the ingredients to meld together into a delicious blend of flavors.
Natural Release: Once the cooking time is up, allow the Instant Pot to naturally release the pressure. This step ensures that the sauce reaches its full potential, capturing all the wonderful flavors within.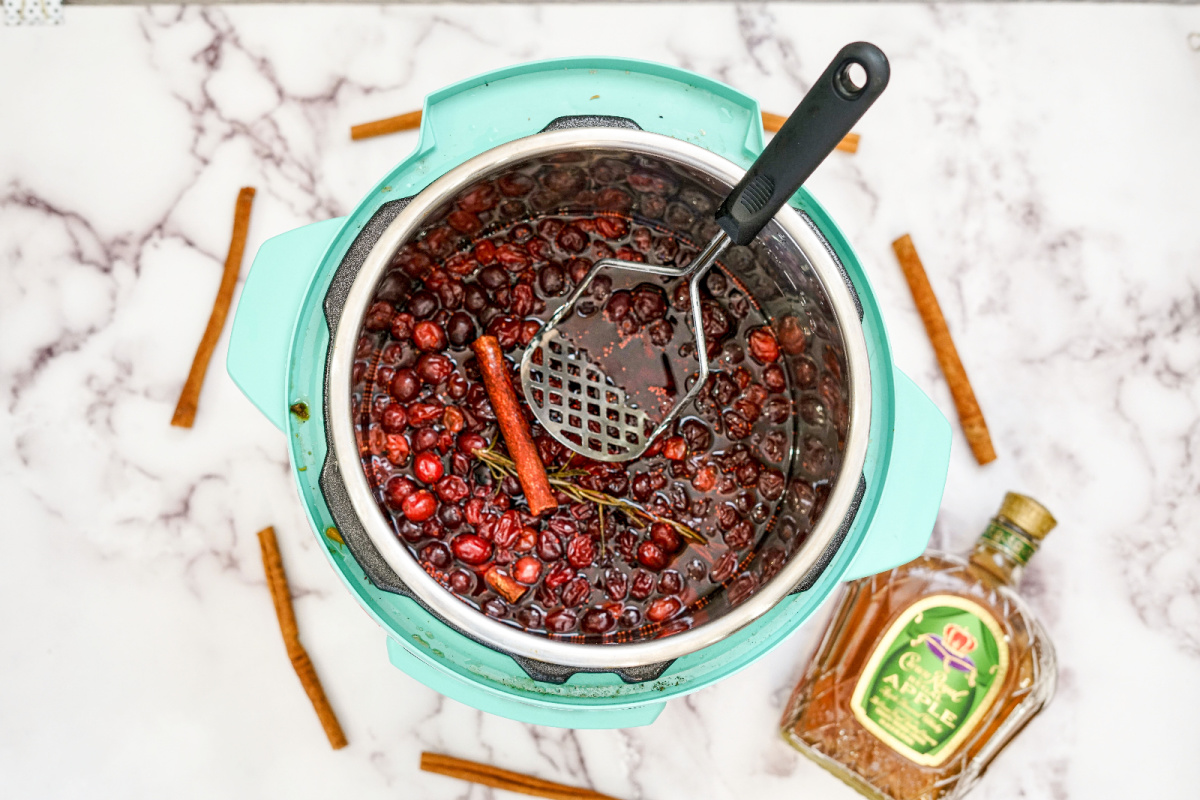 Transfer to a Dish: Carefully remove the cinnamon stick and rosemary stem from the sauce. Transfer the cranberry goodness into a jar or a serving bowl, ready for its starring place on the table.
Garnish: Enhance your boozy cranberry sauce's appeal by garnishing it with fresh apple slices, the remaining cinnamon stick, and the second sprig of rosemary. These finishing touches add a festive flair to your creation.
Enjoy! Your Instant Pot Spiked Cranberry Sauce is now ready to be savored! Whether it's paired with roast turkey, spread on warm bread, or enjoyed as a condiment, this sauce is sure to delight your taste buds and impress your guests.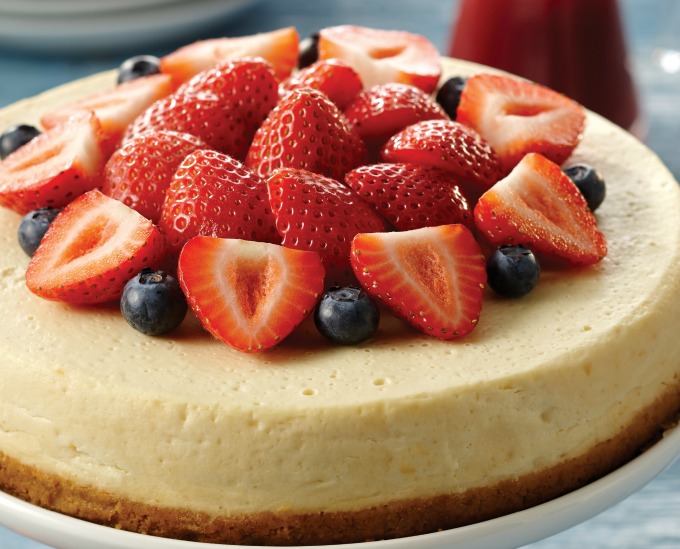 More Instant Pot Goodness
Additional Tips & Tricks
Adjusting Sweetness
If you prefer a sweeter cranberry sauce, feel free to add more sugar, a tablespoon at a time, until it reaches your desired level of sweetness. Taste and adjust as needed during the cooking process.
Texture Variations
If you enjoy a chunkier cranberry sauce, you can pulse the cooked mixture a few times with a blender or immersion blender. For a smoother consistency, blend it until completely smooth. The choice is yours.
Make It Ahead
Cranberry sauce can be made a few days in advance. Store it in an airtight container in the refrigerator. The flavors tend to meld and improve over time, making it a convenient dish to prepare ahead of your holiday meal.
Creative Additions
Don't be afraid to get creative. You can add orange zest for a citrusy twist, chopped nuts for added crunch, or even a pinch of ground cloves for a warm, aromatic flavor.
Serving Suggestions
While this cranberry sauce is a classic accompaniment to roast turkey, it's incredibly versatile. Try it with grilled chicken, as a topping for desserts like cheesecake or ice cream, or even as a spread for sandwiches and wraps.
Storage and Freezing
Leftover cranberry sauce can be stored in the refrigerator for up to a week. If you have more than you can use, consider freezing it in an airtight container for up to two months. Thaw it in the refrigerator before serving.
Experiment with Spirits
If you don't have Apple Whiskey on hand, you can experiment with other spirits like bourbon, brandy, or even orange liqueur. Each will impart a unique flavor profile to your cranberry sauce.
By experimenting with these tips and variations, you can tailor the Instant Pot Spiked Cranberry Sauce to your taste preferences and create a delightful, personalized culinary masterpiece. Everyone will be shocked that you made this yourself.
With the convenience of the Instant Pot and the added ingredients, this Spiked Cranberry Sauce recipe is a must-try this holiday season. Gather your ingredients, fire up your Instant Pot, and enjoy creating a delicious side dish.