So your significant other finally popped the question. Congratulations! You're getting married. But showing off that sparkly new ring on Facebook is just the start.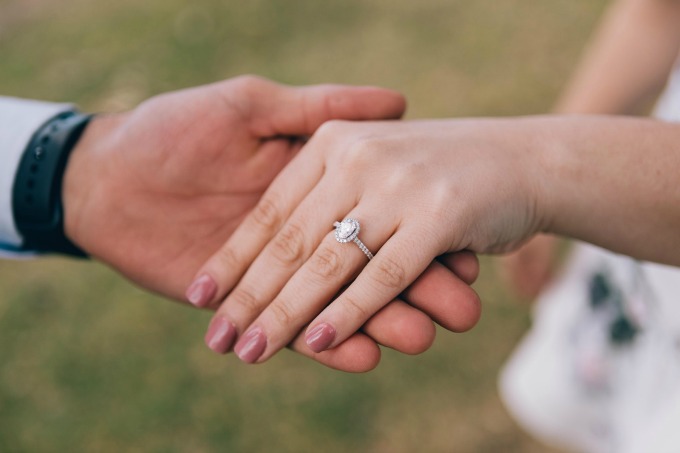 Now, it's time to start planning your big day – and with so much that goes into a perfect wedding, it helps to have a checklist. Lucky for you, we've put together a timeline of what to do in the year before you get married.
One Year from Your Wedding Date
Twelve months out from your wedding date, you need to nail down your wedding style and set a budget. While it might seem overwhelming to set a budget without even knowing how much things cost, keep in mind that it's possible to get married extremely cheaply – some people get married at the courthouse and have a simple reception in a restaurant or at home.
At this point, choose a few potential wedding dates and start shopping for venues and officiants. Check with important guests to choose a date that works for everyone. Once you have a date, you can start assembling your guest list, book your ceremony and reception venues, and choose your wedding party. Have your engagement party if you're going to have one.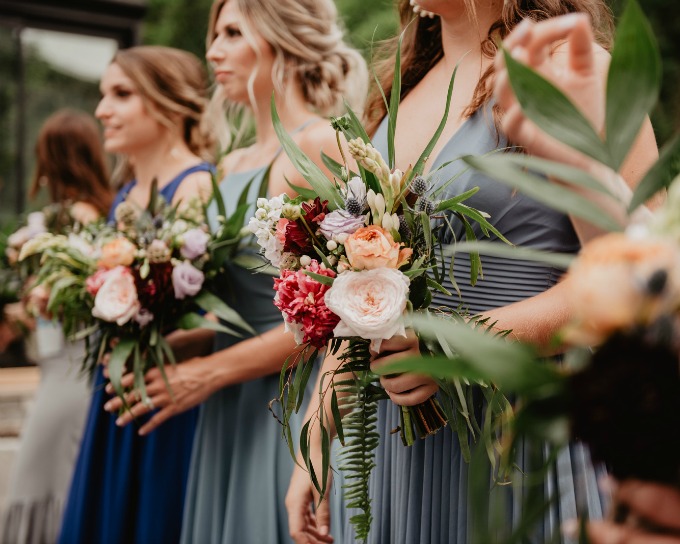 Eight to Ten Months from Your Wedding Date
By now, you should be shopping for a wedding gown, planning the meal for your reception, and thinking about entertainment. Start shopping for vendors – florist, videographer, photographer, caterer, and rental companies — no later than eight months before your wedding date. Reserve your block of hotel rooms for out-of-town guests. Register for gifts, make your wedding website, and send your save-the-dates.
Six to Eight Months from Your Wedding Date
Now it's time to order wedding party attire, and pull the trigger on your gown. Book the entertainment for your ceremony. You can start planning your honeymoon now, too. If you need pre-wedding counseling, start at least six months before your wedding date.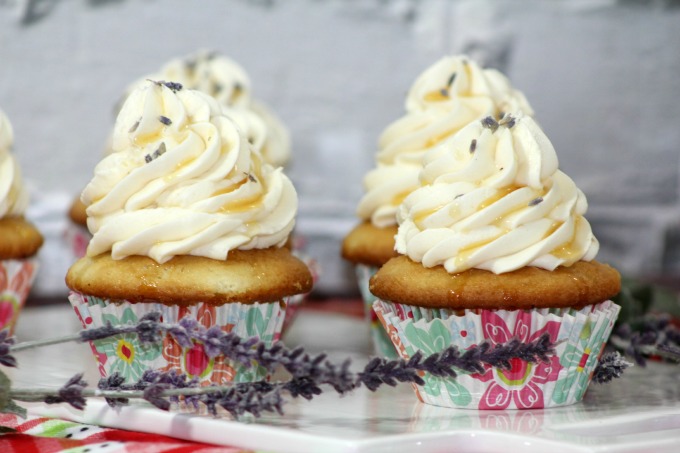 Four to Six Months from Your Wedding Date
Order your invitations and buy your wedding rings. Get your passports in order if you plan to leave the country for your honeymoon. Buy any formalwear you need. Start tasting wedding cakes and book a baker. If you want something different, try something like a honey lavender or champagne cupcake.
Three Months from Your Wedding Date
Three months out, it's time to order your wedding cake. Hire a calligrapher to address your invitations, if you're going that route. Hire party buses, limousines, or other wedding day transport.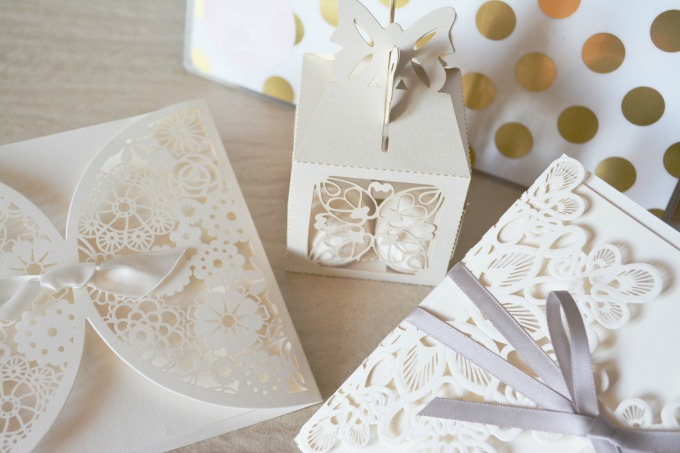 Two Months from Your Wedding Date
If you've been wondering when to send wedding invitations, you should send them at least two months before the wedding, if not sooner. Book your makeup artist and hair stylist, and do a dry run for the wedding day to make sure you're happy with your look. Buy the gifts for each other, your attendants, and your parents.
One Month from Your Wedding Date
About a month before your wedding, you'll need to apply for a marriage license. Waiting periods can vary from zero hours to seven days, depending on the state. You don't want to get it too soon, however, because they eventually expire.
You'll need to have your final dress fitting, and you and your maid of honor will need to learn how to bustle your gown. Have the dress pressed before you pick it up. Make sure your wedding party has their clothes ready. Have your wedding programs printed and prepare welcome baskets for out-of-town guests. Contact your vendors with any last-minute requests.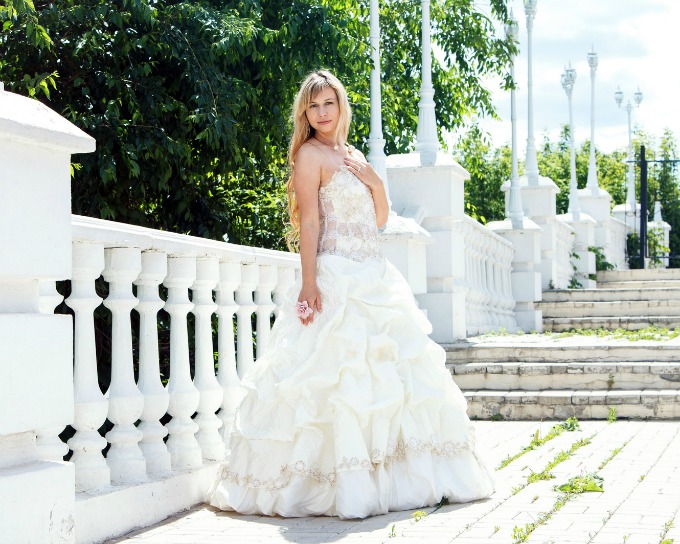 Two Weeks from Your Wedding Date
Now's the time to contact any guests who haven't RSVP'd. Finalize plans for formal portraits with your photographer, including who should be in them and when the shots should be taken. Turn in your list of must-have shots to your videographer and photographer. Give your band or DJ the final song list – make sure to include songs you don't want played, as well as special requests. Women should get their hair cut and colored.
One Week from Your Wedding Date
One week from the date, your venue and caterer need your final head count. Find out how many extra plates the caterer will prepare. Send vendor requests to the venue manager. Plan the seating chart, and finalize your table and place cards. Confirm your arrangements with your wedding vendors. Men (and women with short hair) should get a haircut.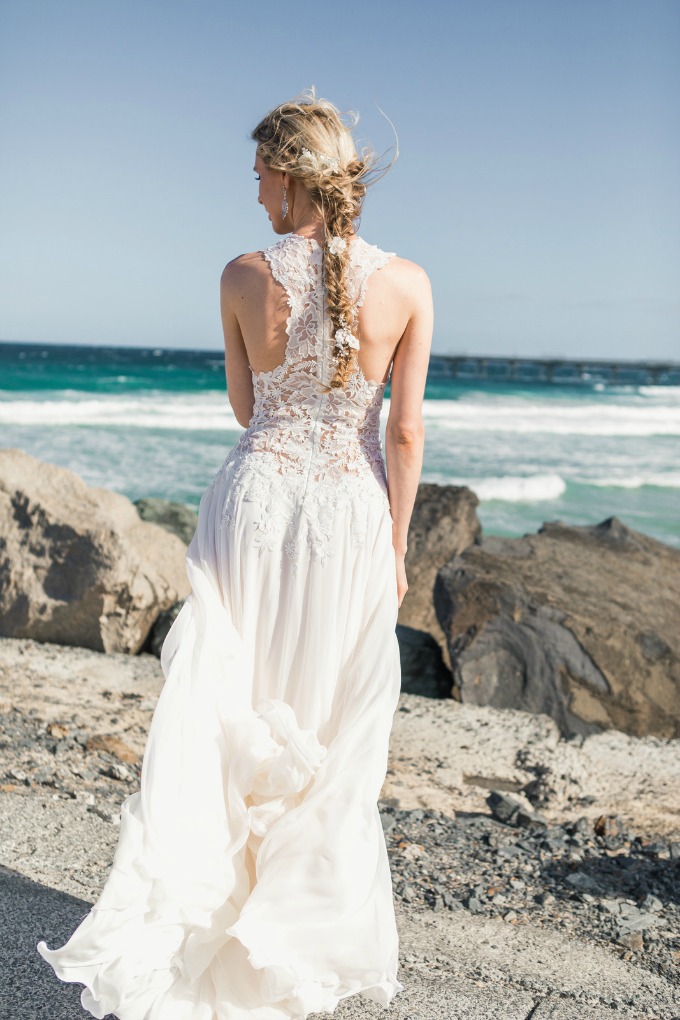 Two to three days before your wedding date
Have your wedding dress pressed and steamed. Make sure the groom and groomsmen have their final fittings and get their outfits. Finalize positions for the wedding party during the processional, ceremony, and recessional. Give your venue manager the table cards, place cards, menus, favors, centerpieces, and other table items.
Reconfirm details with your vendors and sign off on any last-minute changes. Confirm rental car or limousine pickup times, and arrange transport for guests flying in from out of town. Give your welcome baskets to the hotel concierge.
The Day Before Your Wedding
Make sure your vendors and other professionals have a way to reach you in case of an emergency on the day. Write any final checks to be handed over at the end of the reception. Give your officiant your marriage license. Bring any ceremony accessories to the wedding venue.
Rehearse your ceremony and enjoy your rehearsal dinner. Pass out gifts to attendants.
The Wedding Day
Give your parents their gifts on the day of your wedding. Pass your wedding bands and officiant's fee to the maid of honor and/or the best man. Assign someone to be the photographer's contact, and introduce them. Introduce your maid of honor or wedding consultant to the venue manager.
And, of course, don't forget to get married!