Getting ready on your wedding day can be very stressful. You want to look more gorgeous than you've ever looked before, but with everything going on it can be easy to forget something important. This wedding beauty checklist should help you when it comes to beautifying yourself on your big day. If you make sure you've got these things done, you can't go wrong: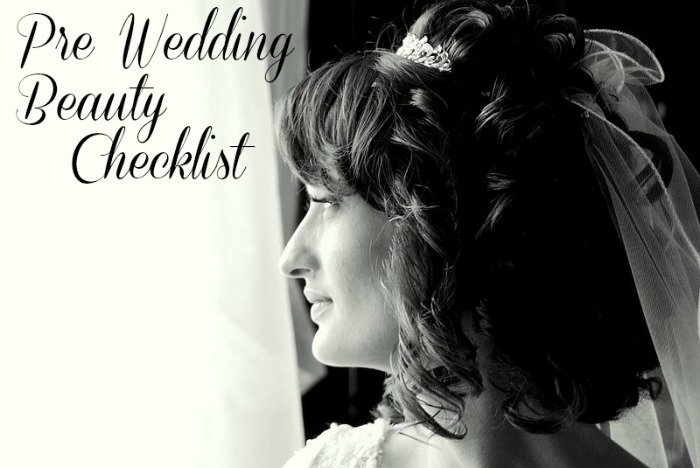 Pre Wedding Beauty Checklist
Schedule a Hair Trial – it's rare that a bride does her hair herself on her big day, unless she's a confident hairdresser. Book your hair trial with a salon of your choice to decide what you want your 'do to look like on the big day. You can book as many of these trials as you'd like until you decide, but each consultation will cost you. Some people think that this is the most important thing on their pre wedding beauty checklist.  Make sure you secure an appointment on the morning of your wedding too. These tips will help you prepare your hair in advance.
Book Waxing – You're gonna need a wax.  It's just the way it is.  Your waxing will need to be done a day or two in advance, so ensure that you have these appointments booked at a salon you trust. You need to make sure they have experience as you don't want sore red legs or blochy marks on your wedding day. This should last through the honeymoon too, so it's a good idea to have it done.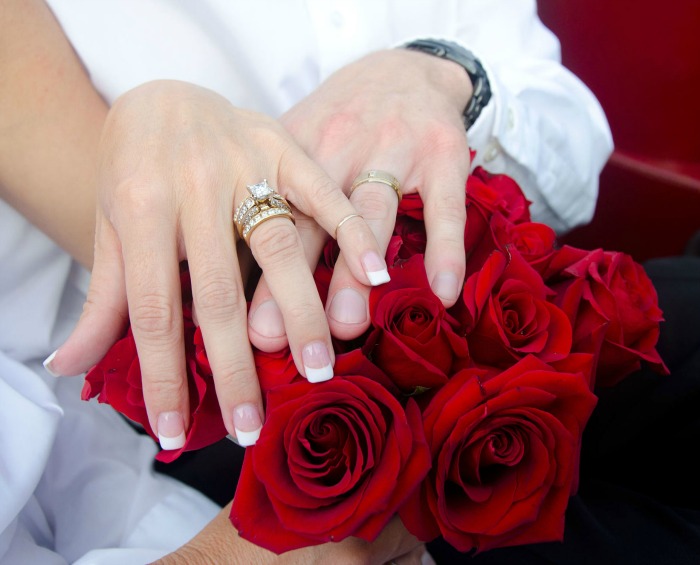 Make a Nail Appointment – you'll want your fingernails and toenails to look their best on this day too. Your fingernails are the most important, say Houston engagement rings specialist Whiteflash. This is because people will be asking to look at your ring and take photos all day long. Make sure you book a manicure and pedicure, and then any other nail treatments you'd like on top. You may want enhancements to make your nails longer, or you may just want a gel polish to give them a nice finish.
Book Makeup – some brides feel more comfortable doing their makeup, but you can book someone for this, too.  Usually, you'll get somebody who will come to your house as it's less stressful. Make sure you have a trial run with your makeup as well. Many people decide they hate their makeup and do it themselves afterwards if they don't have a trial run.  You want to make sure you have a similar vision.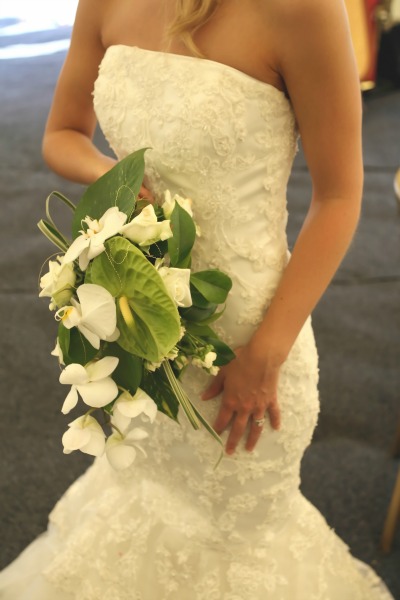 Book a Spray tan – if you're naturally tanned or like to embrace the pale look, you can skip this part. However, you should bear in mind that having a spray tan doesn't mean you'll go ridiculously dark or orange. You can go as light or as dark as you like. Just be sure you find a tanning specialist that uses a tan you like. Even a small amount of colour can make you look much healthier in the photos.
Book Tooth Whitening – again, if you have white teeth already you can skip this. You could even just go for a polish and scale. Tooth whitening can make your smile look celeb worthy in those all important photographs.  Many people don't think about adding this to their pre wedding beauty checklist until it's too late.
Join a Fitness Bootcamp – if you'd like to lose a few inches and feel better on your big day, why not join a bootcamp a month or two in advance? You could even do this part before you get the dress, to avoid having to have it altered too much.
All of these pre wedding beauty checklist treatments can be done yourself at home if you're confident. If not, it might be a good idea to leave it to the professionals!
What would you add to your pre wedding beauty checklist?