Ahhh…Valentine's Day. It's a day filled with all things lovey dovey.Valentine's Day doesn't just have to be for lovers, though. Nope. We've gathered up some great ideas for Valentine's Day gifts that aren't just romantic.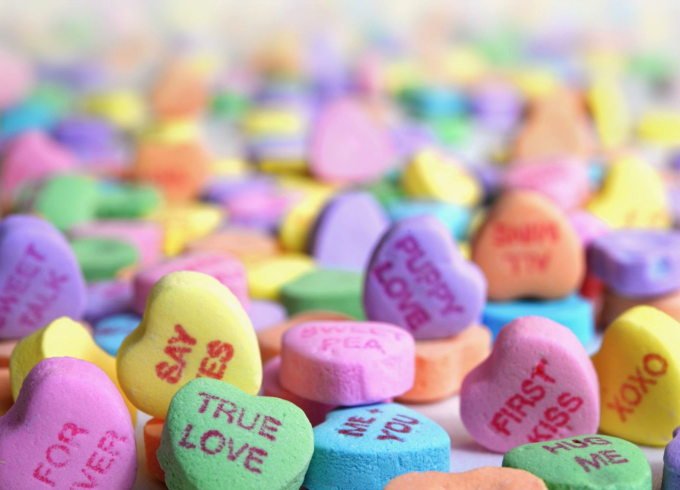 There are Valentine's Day gift ideas for Galentine's Day, best friends, families, and yes, even couples.
Of course, you can always make a handmade gift, like this Valentine's Day printable or these gorgeous Swarovski crystal earrings. There are lots of other great gift ideas out there, too.
Editorial samples and/or sponsored placement.

Mae Marie
Wrap bracelets and arm parties are still in. Go for an elegant and understated take with Mae Marie Intention Wraps. These long delicate strands of beads are perfect for wrapping around your wrist and provide the perfect finishing touch to any outfit. They're practically weightless, and can be worn for days, weeks, or even months without the need to be taken off. Mae Marie wraps are available in a myriad of colors and finishes. After all, jewelry is one of the best Valentine's Day gifts you can give.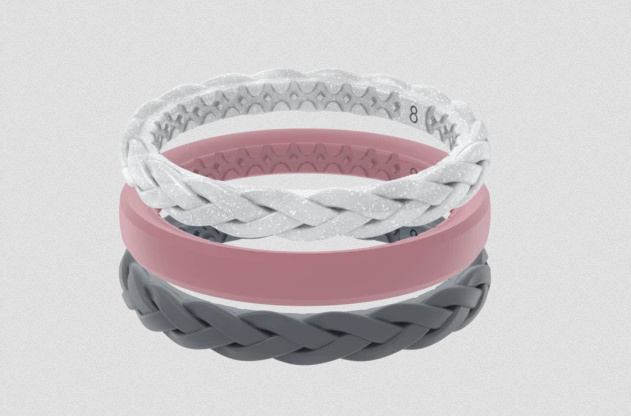 Groove Life Rings
I'm sure by now you've seen the silicone rings that everyone and their dogs are wearing. Do dogs wear rings?? Anyway, the silicone rings from Groove Life are a step above. They come in so many great colors and patterns. From ones that look like pearl and metal to tie dye, flowers, and even silicone rings from your favorite sports teams and Marvel characters. There's something for everyone. Even better, Groove Life rings are actually comfortable to wear. The grooves help moisture escape and lets fresh air in.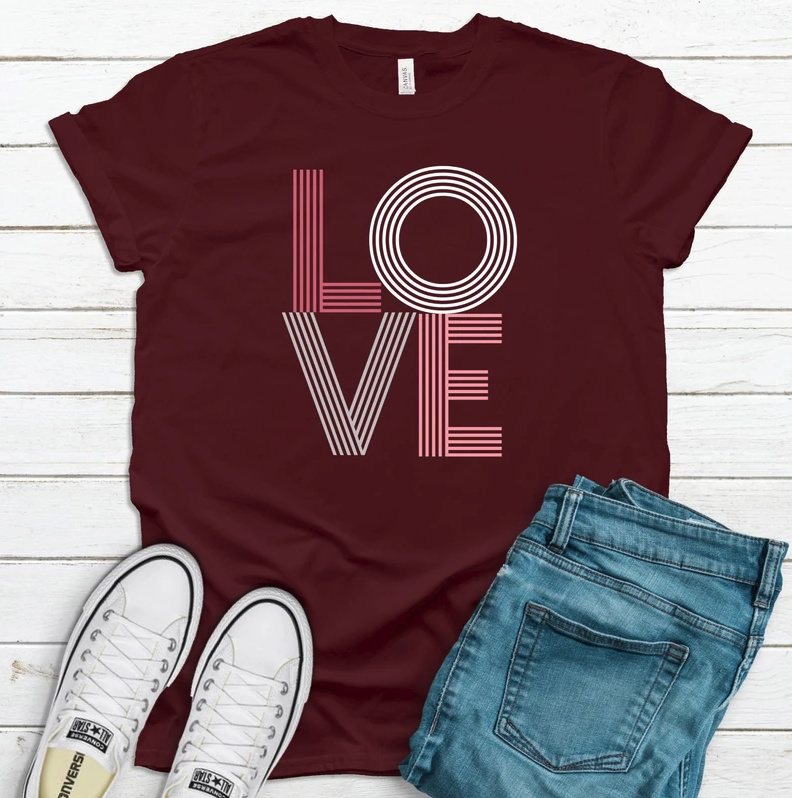 Jade & Harlow Statement Tees
The world needs love and healing. This modern take on the classic design by Jade & Harlow is a great addition to anyone's closet. It's perfect for Valentine's Day, but oh so fabulous for all year wear. It comes on great Bella Canvas blanks, for that soft and comfy feel right out of the gate. They also have other really cute designs, including some adorable couples shirts, like this Cupcake and Studmuffin set.
Demeter Ultimate Flower Blending Perfume Oil Pack
Fragrances are always one of the top Valentine's Day gifts. Demeter, known for their unique take on fragrances, has done it again. Their Ultimate Flower Blending Perfume Oil Pack has 6 unique fragrances that smell amazing on their own. But when you start to layer them – watch out! That's when the magic really happens. You can easily create your own signature scent from the ones in the set. Try Patchouli, Bulgarian Rose, and Hawaiian Vanilla. Or Orange Blossom, Vanilla, and Honeysuckle. The only limitation is your imagination. This is a great gift for all ages – from older tweens on up to your great great granny.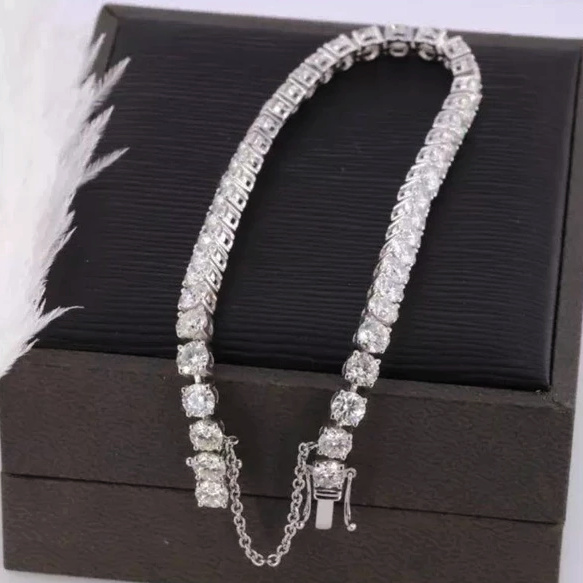 Diamond Veneer Tennis Bracelet
Tennis bracelets are one of the major signs of wealth and elegance. Keep them guessing with this amazing tennis bracelet from Diamond Veneer. It's so super sparkly, and catches the light like you wouldn't believe. That comes from the diamond veneer. Whaaaa??? This is a perfect Valentine's Day gift idea for any woman in your life, and it even has a safety clasp, so it won't get lost. Just like the fancy real diamond tennis bracelets.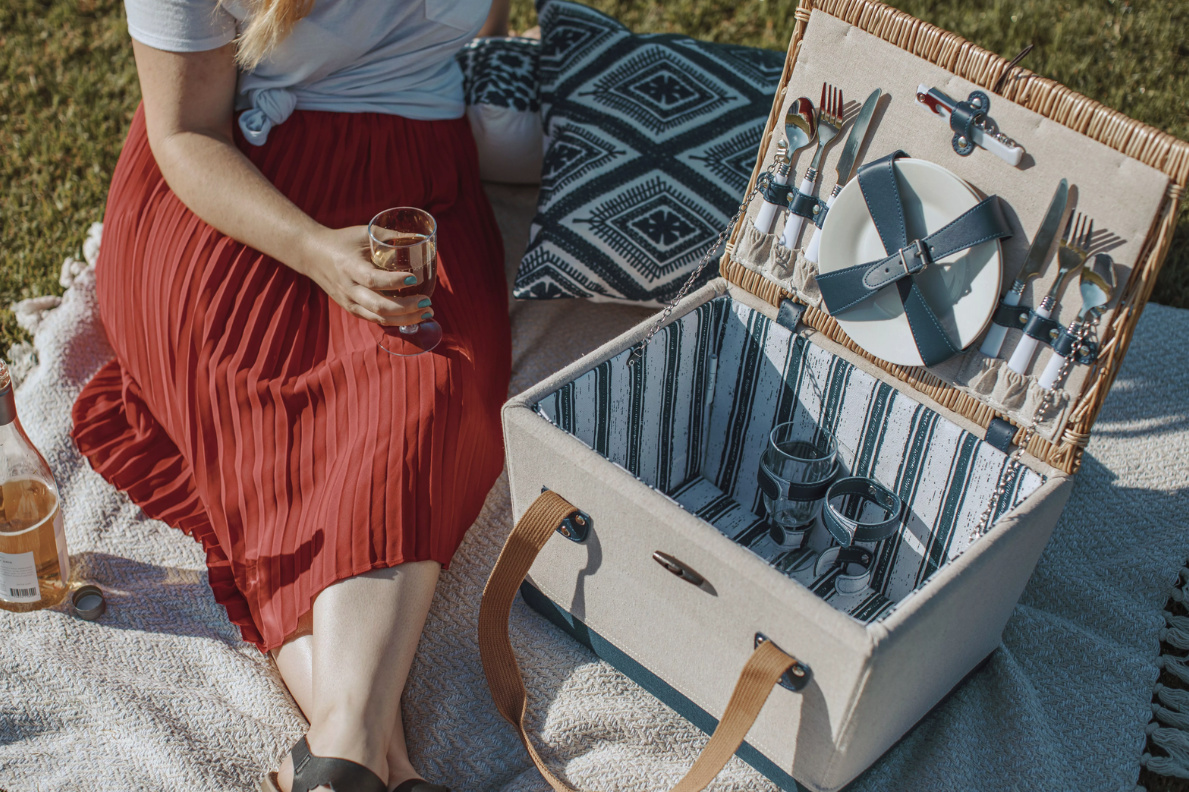 Picnic Time Picnic Basket
When you think romantic date, a picnic often comes to mind. While it's still a bit chilly in most parts of the country for an outdoor picnic, this gorgeous picnic basket from Picnic Time makes a great Valentine's Day gift. It comes loaded with everything you need for a picnic for two. Just add your favorite snacks, and a maybe a bottle of wine or another beverage. Once the weather warms up, be prepared with an amazing picnic basket. It's the perfect socially distanced date that you can have anywhere.
Cotton Blues Cheesecake
Cheesecake is so decadent, it's a great way to say Happy Valentine's Day, baby! Even if your baby is your parents, your neighbors, or even your actual kids. Cotton Blues makes great flavored cheesecakes with top notch ingredients. And they're huge – they can easily feed a large group. No one that gets a Cotton Blues Cheesecake as a gift will be disappointed.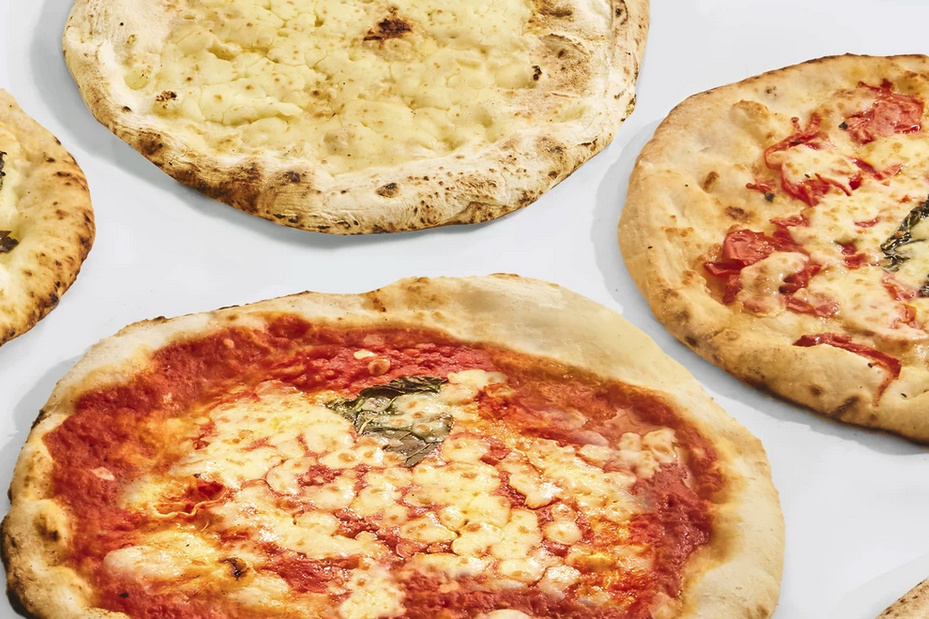 Talia di Napoli Pizza
They say the way to a person's heart is through their stomach. How about classically authentic pizza that's flown direct to you from Naples, Italy? Ohhh yeeahhh! That's exactly what Talia di Napoli offers you. This is the classic pizza that even those that aren't major pizza fans will adore. It has a delicious crust, and just the perfect amount of toppings. To really gild the lily on Valentine's Day gifts and say "I Love You," there's even a heart shaped version.
Janie's Cakes
Tasty Valentine's Day gifts are always at the top of pretty much everyone's wish lists. If you're looking for a tasty dessert, consider Janie's Cakes bundt cakes. They start with a tasty poundcake recipe made in a bundt cake. The rich pound cakes are then filled with things like bourbon pecans, chocolate ganache, and the like. Janie cakes are sure to impress pretty much everyone.Janie's Cakes even come packaged ready for gift giving.

Doughp
Edible cookie dough is all the rage. Why not try one of the OGs of the industry with Doughp? With fun names and great flavors like Fairy Dust (sugar cookie), Ride or Die (chocolate chip), and You Want S'more, there's something for everyone. Even better, if eating raw cookie dough isn't your thing, you can bake Doughp and make some tasty cookies. No matter how you like your cookies, Doughp has ya covered. Fun for the whole family!
There you have it! These are some of our favorite Valentine's Day gift ideas for people of all ages, and all relationship statuses. After all, Valentine's Day is no longer just for couples.