This Demeter Fragrance Library feature was made possible by press samples. All opinions are my own.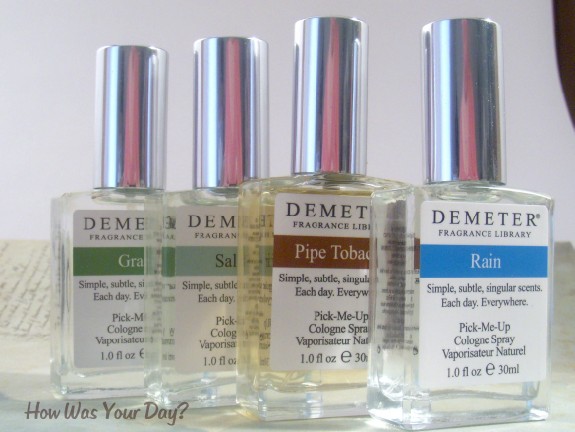 I like different perfumes and unique scents. I don't know why, I just always have. And while I really like fine scents and eau de parfums, if you give me a scent that's supposed to smell like something else, I'm all over it!
When I found out about Demeter Fragrance Library and their unique scents, I was all over it! The company specializes in perfumes that smell like other things in life. The Demeter scent collection consists of more than 250 different fragrances inspired by everyday objects and experiences. Some of the scents include things like baby powder, cherry blossom, and mint mojito.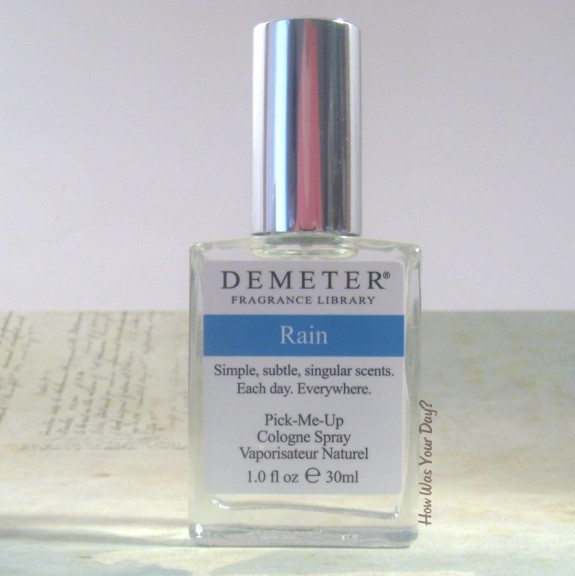 A person's fragrance "wardrobe" should include more than just designer or classic perfumes. Having a fragrance wardrobe of just designer perfumes is like having a wardrobe of nothing but evening clothes – beautiful but not what you might want for everyday life. You need the comfortable clothes as well.
– Christopher Brosius, Founder – Demeter Fragrance Library
How right is that statement? I had the opportunity to test out a few of the Demeter Fragrances. After much thought, I chose the following: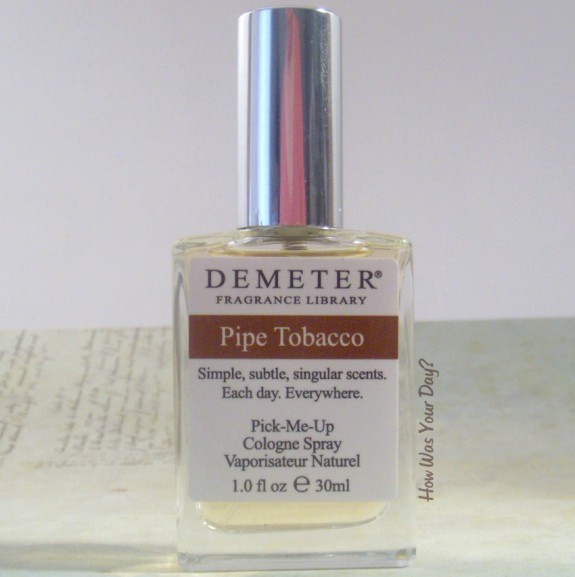 Pipe Tobacco – A spicy blend of sugar, woods, and with some smokiness. It reminds me of walking by the cigar shop in the mall, but less intense.
Rain – You know how everything smells clean and earthy after a rain shower? That's what this smells like! It's clean and fresh, but not too earthy. A fantastic every day scent.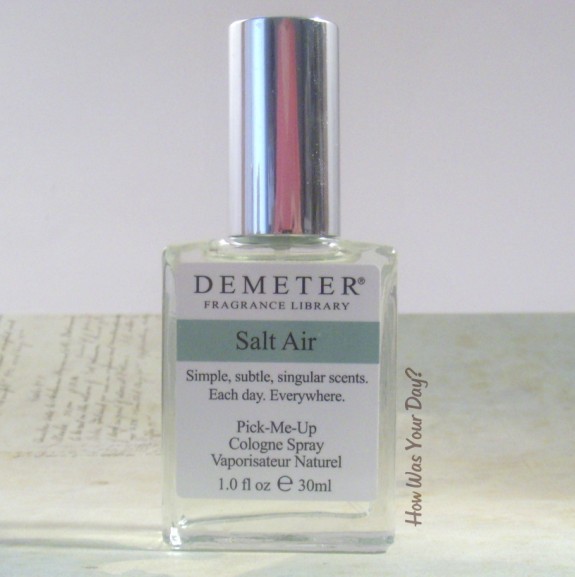 Salt Air – This reminds me of a day at the beach. It's not super beachy, but is pleasant. It's a touch suntan-y, sandy, and sea-ish.
Grass – This smells like fresh grass and sunshine. I have to admit that grass is one of my very favorite scents, so I kind of love this one. I also think that the Salt Air and the Grass work really well together.
While these perfumes sound more like a scent that you'd find in a candle, they don't smell like you're wearing a candle scent. They're totally body-wearable, and it's not like "Oh, that guy smells like grass."
Most of the Demeter scents are unisex, too. While Dad or your guy may not want to smell like Peach, Freesia, or Pink Lemonade, there are tons of scents for him to choose from.
Socialize with
Demeter Fragrance

Connect with Demeter Fragrance Library on Facebook or Twitter, too.