Welcome to our guide to the Spiked Arnold Palmer, a sensational cocktail that combines the smoothness of bourbon with the delightful tang of lemonade and iced tea.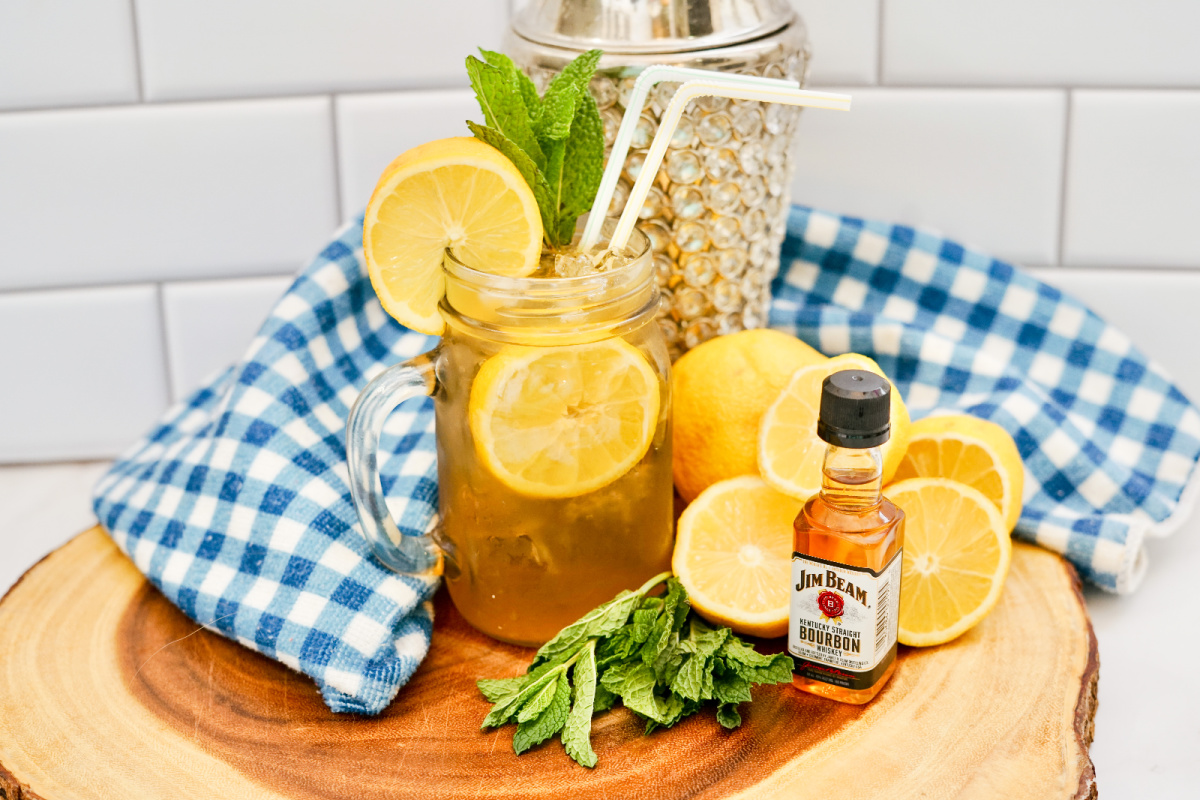 If you're looking for a refreshing drink to enjoy on a sunny day or at your next gathering, this is the perfect choice.
In this article, we'll share with you an enticing recipe for the Spiked Arnold Palmer, along with some tantalizing cocktail and food pairing suggestions that will elevate your experience. Let's dive right in!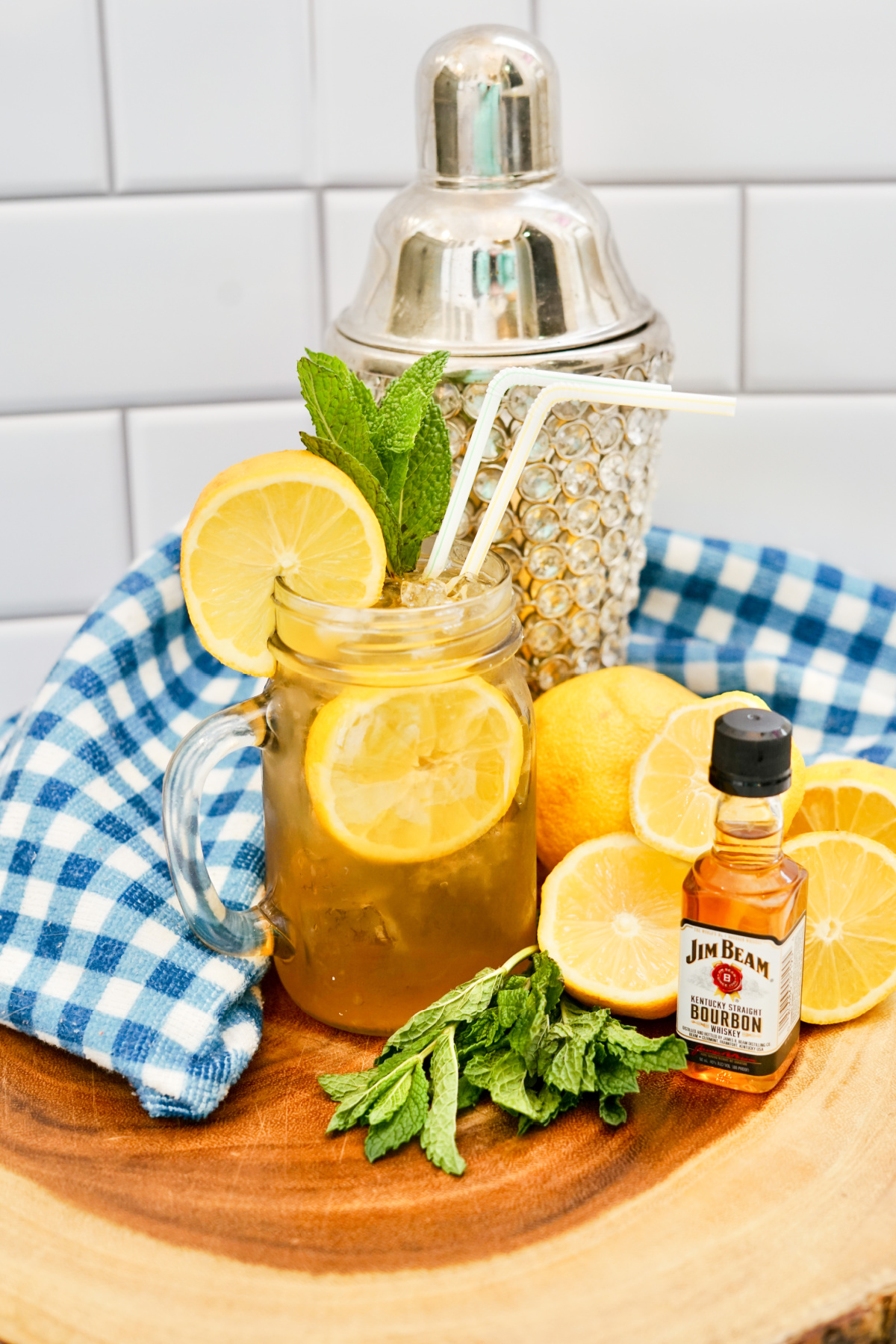 The Spiked Arnold Palmer Recipe
Links may be commissioned.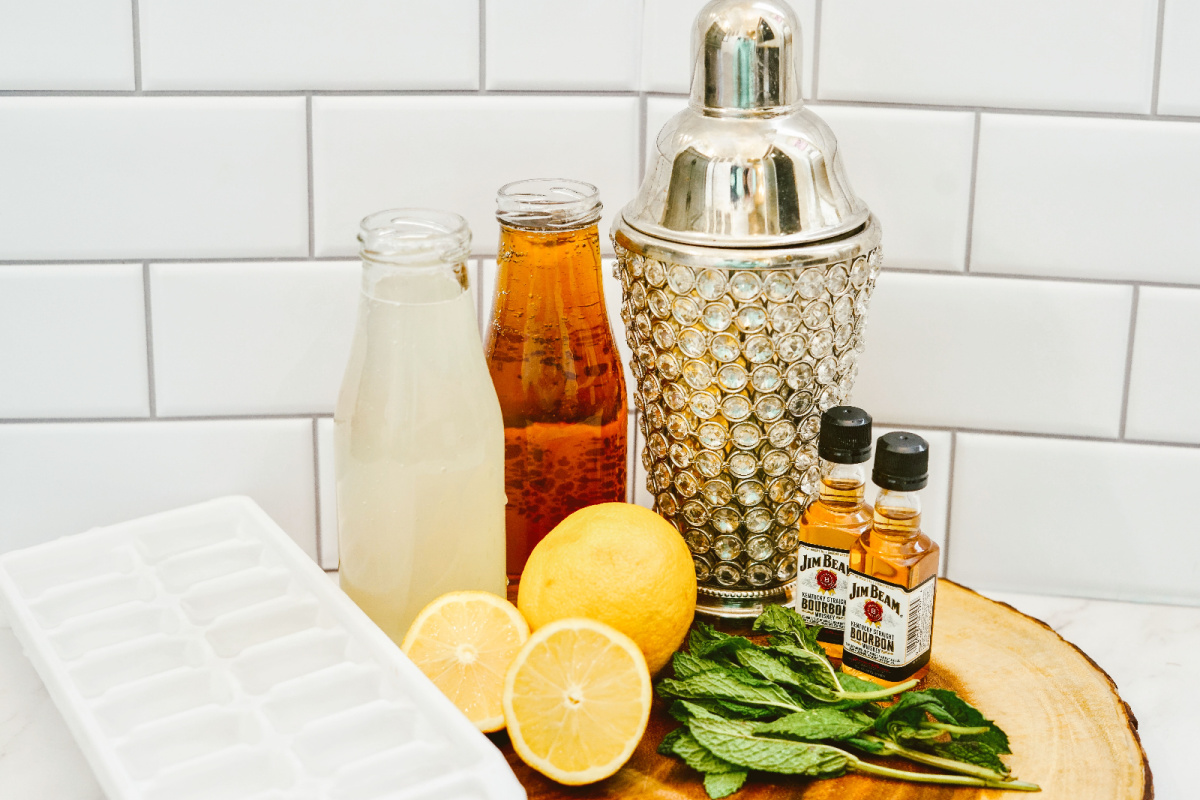 To create the Spiked Arnold Palmer, you'll need the following ingredients:
2 oz Kentucky Bourbon
Ice cubes
2 oz Lemonade
2 oz Iced Tea
Lemon slices (for garnish)
Fresh mint leaves (for garnish)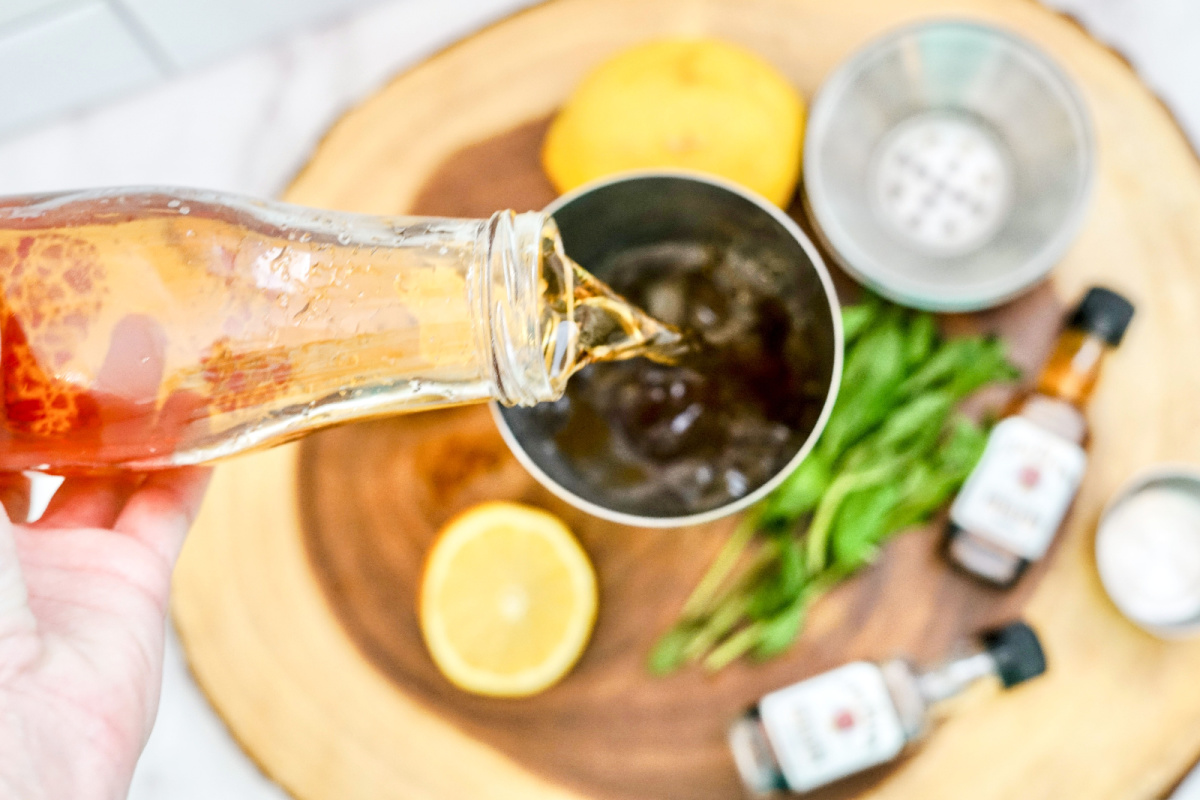 Here's how you can prepare this delightful cocktail:
Fill a cocktail shaker with ice cubes.
Pour in 2 oz of Kentucky Bourbon, allowing its smooth flavors to take center stage.
Add 2 oz of zesty lemonade, infusing a tangy sweetness into the mix.
Incorporate 2 oz of fresh brewed iced tea, striking the perfect balance of flavors.
Shake the mixture well to ensure all the ingredients are well combined.
Pour the cocktail into a glass, savoring the enticing aromas that fill the air.
To garnish, add a few lemon slices and fresh mint leaves, lending a vibrant touch to your creation.
Raise your glass, take a sip, and let the flavors dance across your palate.
Cocktail Suggestions
If you're in the mood for other tantalizing cocktails, here are a few recommendations that are sure to delight:
Classic Mojito: This refreshing cocktail combines rum, lime juice, simple syrup, and fresh mint leaves. It's a perfect choice for those who appreciate the invigorating taste of mint. Try our Pineapple Mojito for a real treat.
Paloma: A popular Mexican cocktail, the Paloma blends tequila with grapefruit soda, lime juice, and a pinch of salt. It offers a delightful balance of sweet and tangy flavors.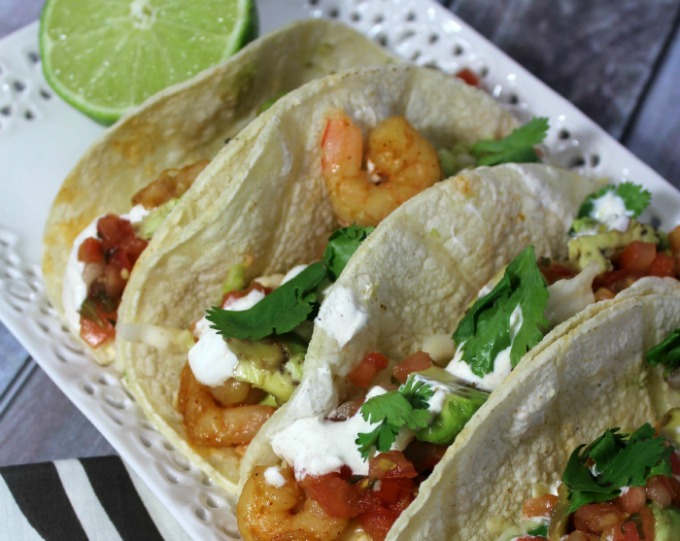 Food Pairing Recommendations
To complement your Spiked Arnold Palmer or any of the suggested cocktails, consider pairing them with these delectable treats:
Mini Beef Sliders: These flavorful sliders topped with melted cheese and caramelized onions are the ideal match for a robust cocktail. The combination of juicy beef and rich flavors will satisfy your cravings.
Mediterranean Bruschetta: Whip up a refreshing bruschetta with ripe tomatoes, fresh basil, garlic, and a drizzle of olive oil. This light and vibrant appetizer will pair perfectly with your cocktail of choice.
Chipotle Shrimp Tacos with Lime Crema: These tacos have succulent shrimp, crunchy slaw, and a zesty sauce, topped with lime crema. Add avocado slices and you have a real treat.
If you're looking to enhance your cocktail experience, consider the following items:
Cocktail Shaker Set: A high-quality cocktail shaker set will help you mix your drinks with ease and flair.
Barware and Glassware: How cute are these strawberry Collins glasses? that will enhance the cocktail experience. These Collins glasses have a much more modern and classic look to them.
Cocktail Accessories: Reusable metal straws, cocktail picks, or glittery drink stirrers always add a little something extra to a drink.
Gourmet Snacks: If you don't want a full on meal with your Spiked Arnold Palmer, try serving snacks. Items such as artisanal cheeses, charcuterie boards, or gourmet popcorn all work well, as do fresh fruit skewers.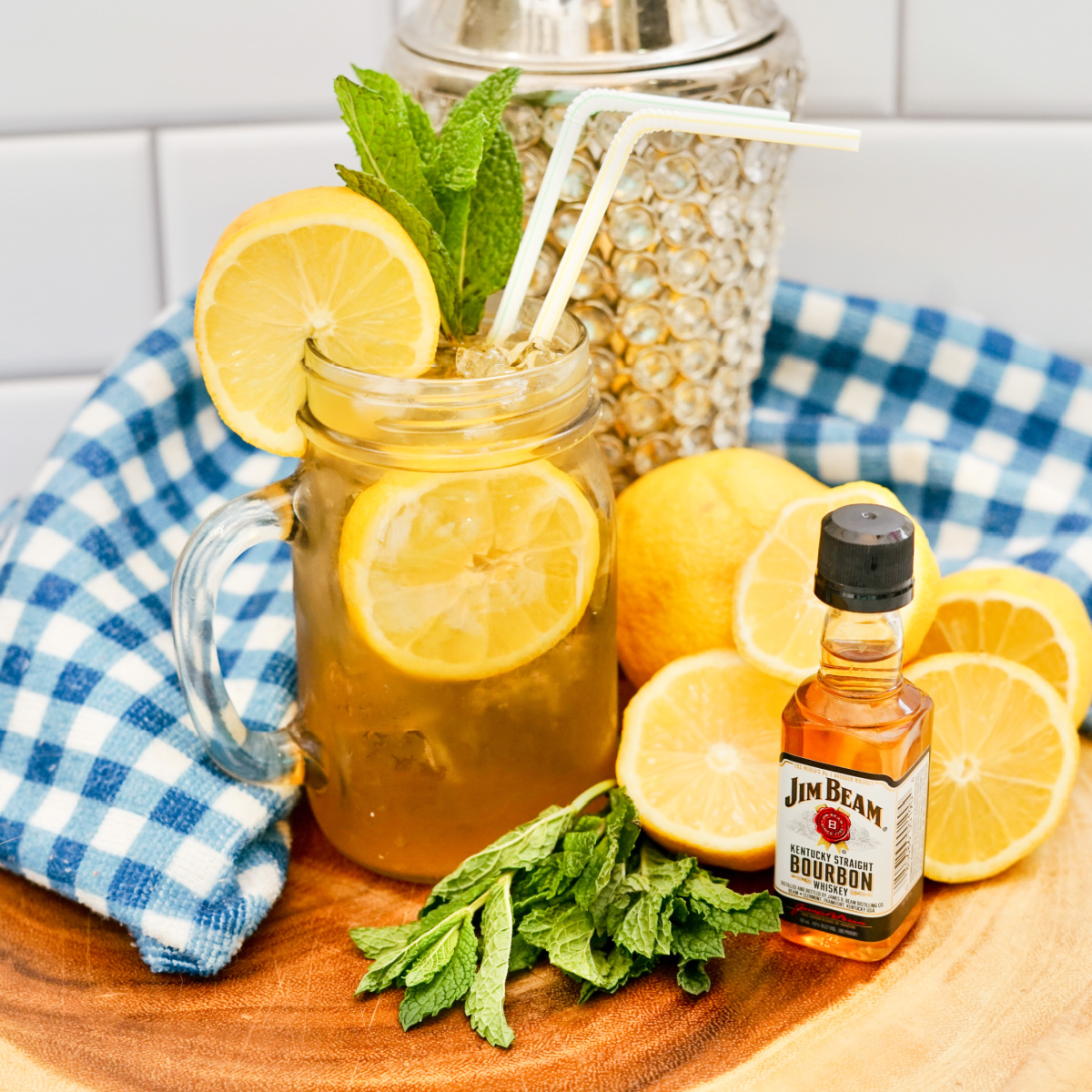 Additional Tips for an Enjoyable Experience
To make the most of your Spiked Arnold Palmer and other cocktails, here are a few additional tips to consider:
Experiment with Variations: Don't be afraid to get creative and try different variations of the Spiked Arnold Palmer. Consider adding a splash of fresh fruit juice or exploring unique garnishes to add your personal touch.
Quality Ingredients Matter: Opt for high-quality bourbon, freshly squeezed lemonade, and fresh brewed iced tea to elevate the flavors of your cocktails.
Garnish with Care: Choose garnishes that not only enhance the visual appeal but also add a delightful aroma to your cocktail. Consider using different citrus slices, cucumber ribbons, or herbs like rosemary or basil.
Serve in Appropriate Glassware: Using the right glassware adds to the overall drinking experience. Highball glasses or Collins glasses are commonly used for the Spiked Arnold Palmer, allowing room for ice and garnishes while showcasing the vibrant colors. If you're hosting a crowd, consider this pitcher and glasses.
Enjoy Responsibly: Remember to drink responsibly and be mindful of your alcohol consumption. Know your limits and pace yourself to ensure a safe and enjoyable experience.
Conclusion
The Spiked Arnold Palmer is a cocktail that effortlessly blends bourbon, lemonade, and iced tea, resulting in a harmonious fusion of flavors. Whether you're hosting a gathering or simply enjoying a sunny afternoon, this drink is sure to impress. Try out our recipe, explore the suggested cocktail options, indulge in the recommended food pairings, and consider enhancing your cocktail experience with the recommended items. Cheers to creating memorable moments with delicious cocktails!
Please remember to enjoy your cocktails responsibly and drink in moderation.