Are you ready to sink your teeth into a scrumptious Portobello Mushroom Burger? Look no further!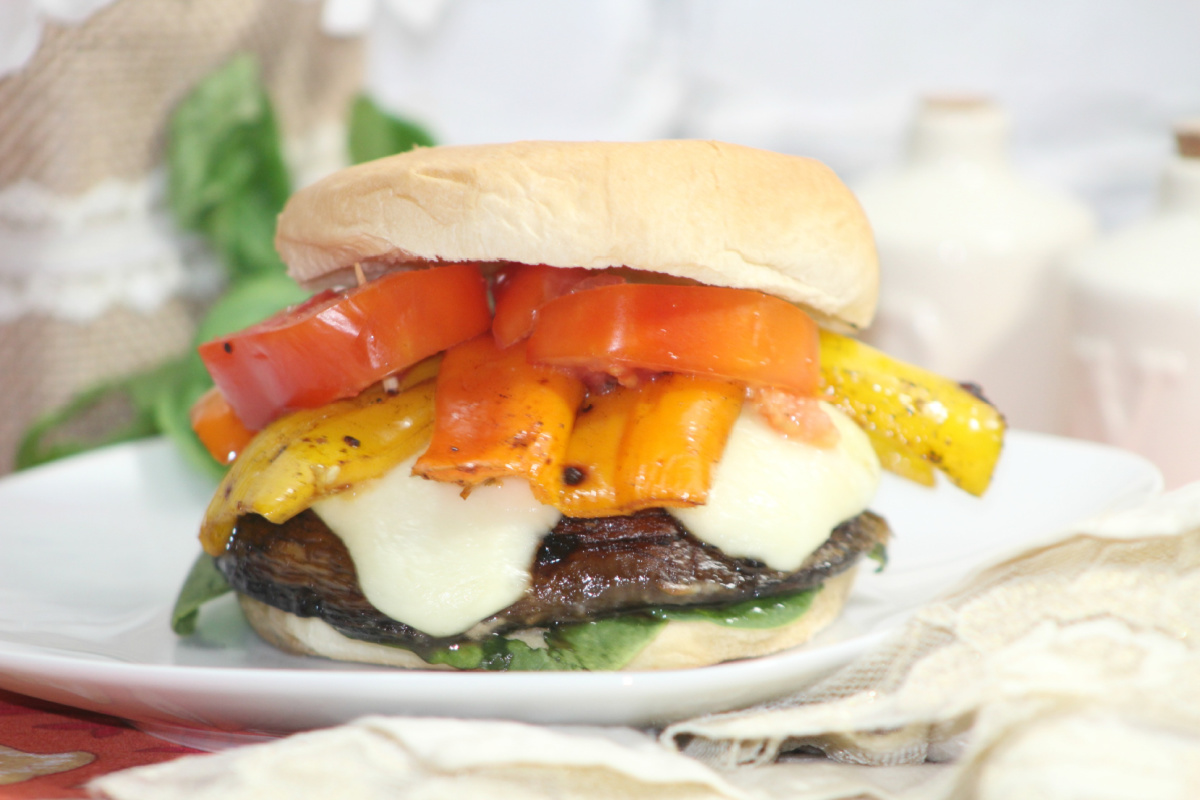 We're sharing an irresistible recipe for a vegetarian Portobello Mushroom Burger that will leave you craving more.
But that's not all – we'll also provide you with some additional food and drink recipe recommendations, along with tips for storage, customization, and grilling. Are you ready to dive in?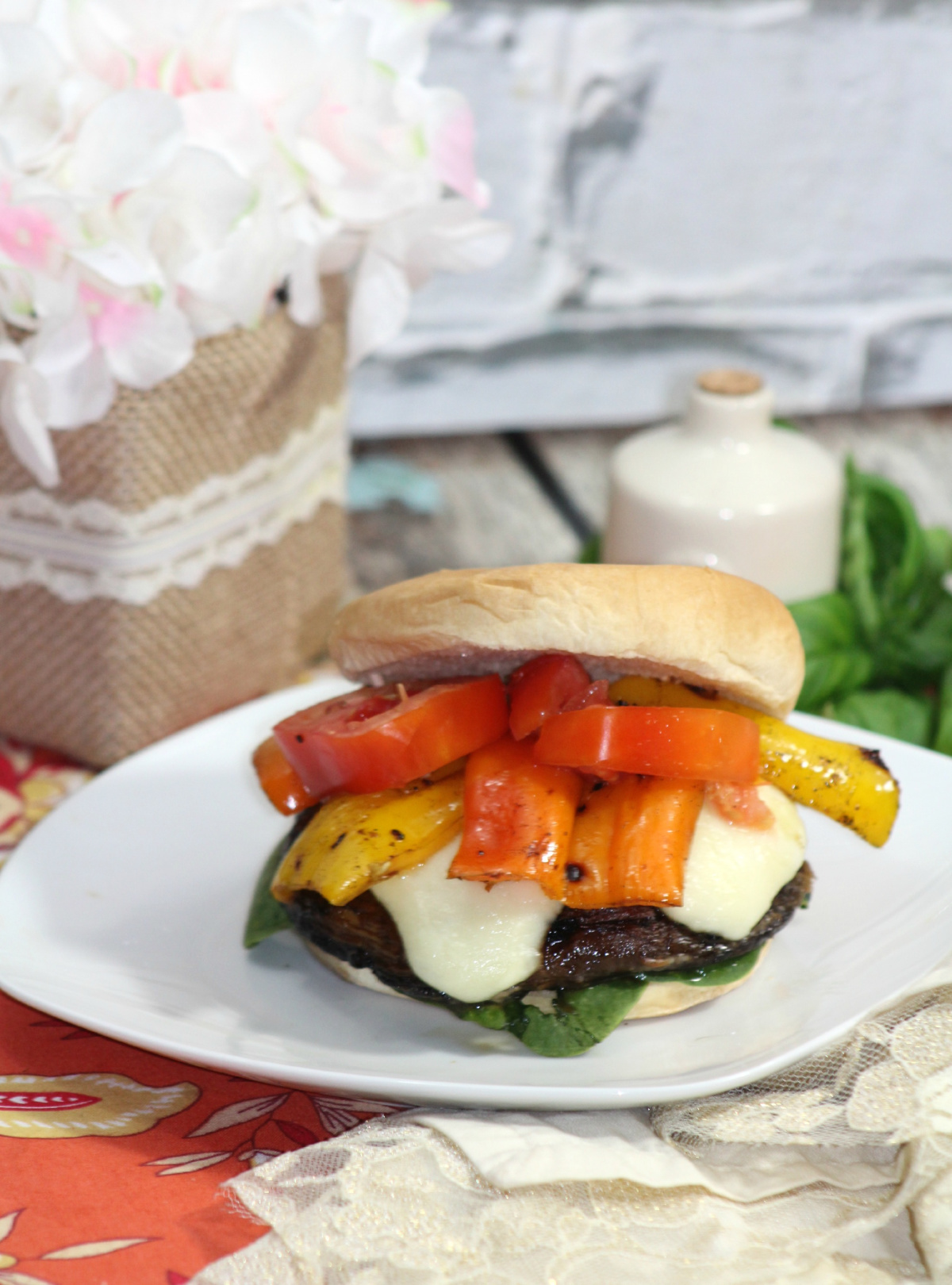 Delicious Portobello Mushroom Burger Recipe
Links may be commissioned.
If you're a fan of flavorful vegetarian options, this Portobello Mushroom Burger is a must-try. Read on to discover how to create this mouthwatering burger.
Ingredients:
4 Portobello mushrooms, cleaned and stems removed.
Olive oil
Salt and pepper to taste
Orange and yellow peppers, washed, seeded, stems removed, and cut into quarters
8 slices of mozzarella cheese
Fresh spinach leaves
2 tomatoes
Butter
Buns
Mayonnaise
Instructions:
Saute the red and yellow peppers in olive oil until slightly soft.
Rub each Portobello mushroom with olive oil, then sprinkle salt and pepper on both sides for seasoning.
Cook the mushrooms on medium-high heat for about 5 minutes on each side, or until they are cooked to your desired tenderness.
While the mushrooms are still warm, place two slices of mozzarella cheese on top of each mushroom, allowing the cheese to melt slightly.
Top the mushrooms with the sauteed red and yellow peppers and freshly sliced tomatoes.
Spread butter on both pieces of the bun and heat them until slightly brown.
Place fresh spinach leaves on the bottom bun, then place the mushroom on top of the spinach leaves.
Add another slice of cheese, the peppers, and fresh tomatoes on top of the mushroom.
Spread a little bit of mayo on the top bun, then place it on top of the other ingredients.
Your Portobello Mushroom Burger is now ready to be served! Enjoy!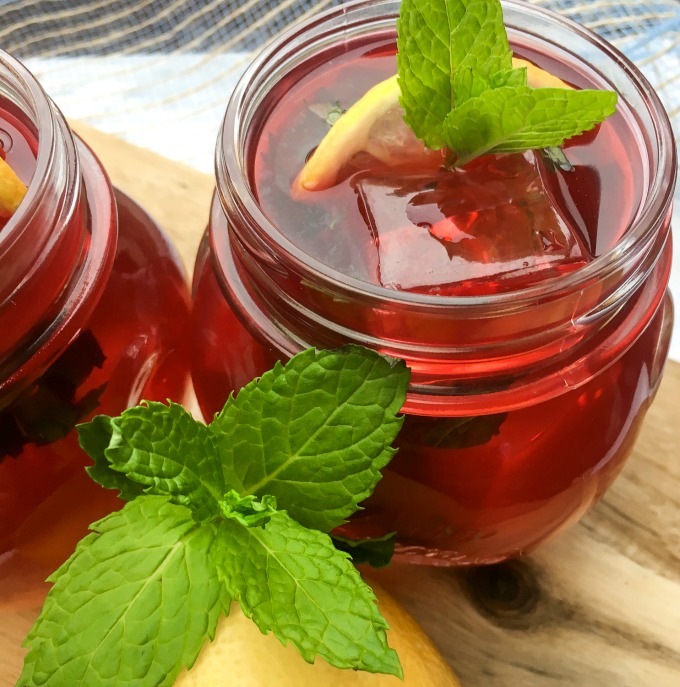 Additional Food and Drink Recommendations
To complement your Portobello Mushroom Burger, here are some delectable recipes and refreshing beverages that will take your dining experience to the next level:
Grilled Corn on the Cob: Fire up the grill and prepare some succulent grilled corn on the cob. Brush the corn with melted butter and sprinkle it with salt and chili powder for an irresistible twist.
Zesty Avocado Salsa: Whip up a zesty avocado salsa by combining diced avocados, tomatoes, red onions, cilantro, lime juice, and a hint of jalapeno. Serve it as a flavorful topping or dip for your Portobello Mushroom Burger.
Watermelon Blackberry Salad: Fresh watermelon, salty chunks of bleu cheese, and blackberries are a delicious combo. Toss it with a zingy lemon citrus dressing for a refreshing summer treat.
Passion Tea Lemonade: Quench your thirst with a refreshing Passion Tea Lemonade. This Starbucks copycat combines lemonade and hibiscus tea with a splash of sweetener for a refreshing twist on an Arnold Palmer. Serve it chilled for a revitalizing sip.
Sweet Potato Fries: Indulge in some crispy Sweet Potato Fries as a tasty side dish. Cut sweet potatoes into wedges, toss them with olive oil, salt, and paprika, then bake until golden brown and crispy.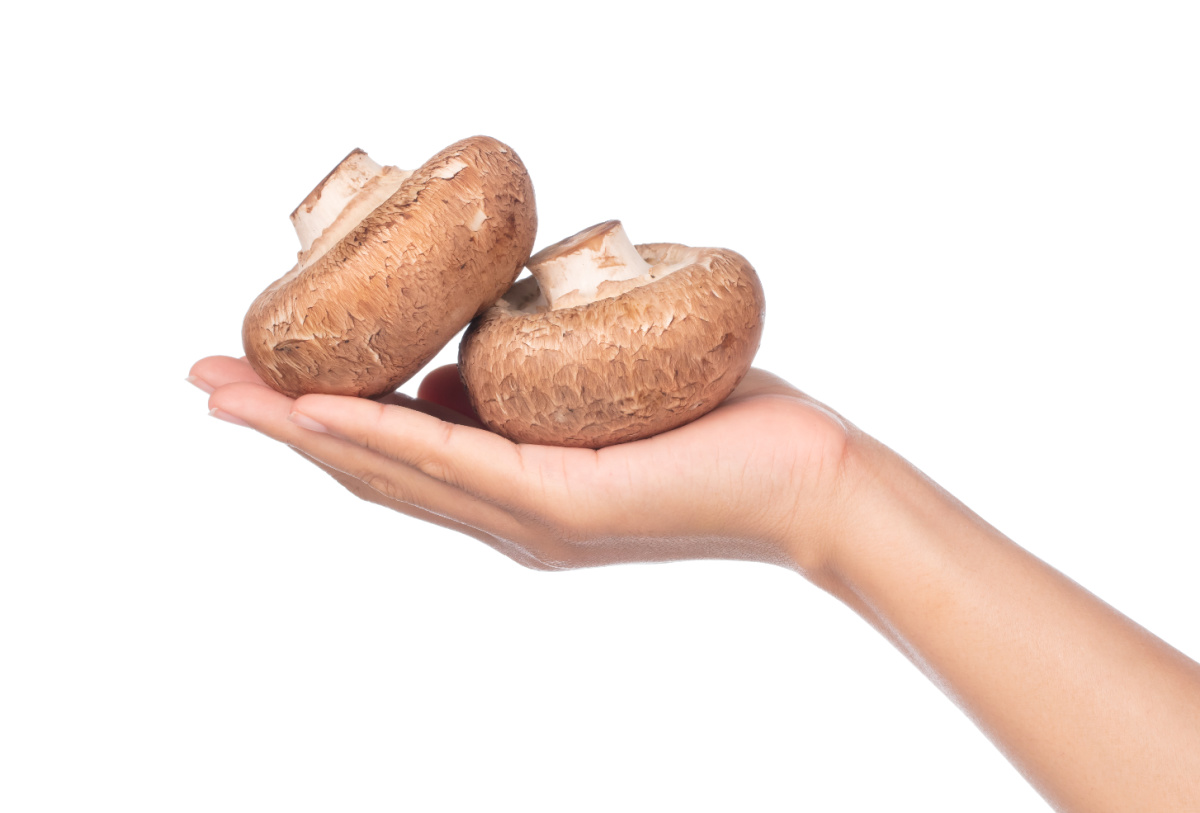 Storage Tips for Portobello Mushrooms
To ensure the freshness and longevity of your Portobello mushrooms, follow these storage tips:
Choose fresh mushrooms: Select Portobello mushrooms that are firm, with a smooth surface and no signs of mold or spoilage. Avoid mushrooms with bruised or discolored spots.
Refrigeration: Place the Portobello mushrooms in a paper bag or wrap them loosely in a paper towel. This helps absorb excess moisture and prevents the mushrooms from becoming slimy. Avoid using plastic bags as they can trap moisture and lead to quicker spoilage.
Storage temperature: Store the mushrooms in the refrigerator's vegetable crisper drawer or in a cool part of the fridge. The ideal temperature range is between 34°F to 40°F (1°C to 4°C). Avoid placing them near foods with strong odors, as mushrooms tend to absorb odors easily.
Avoid washing: It's best to avoid washing the mushrooms before storing them, as excess moisture can cause them to spoil faster. Instead, gently brush off any dirt or debris using a soft brush or a damp paper towel just before cooking.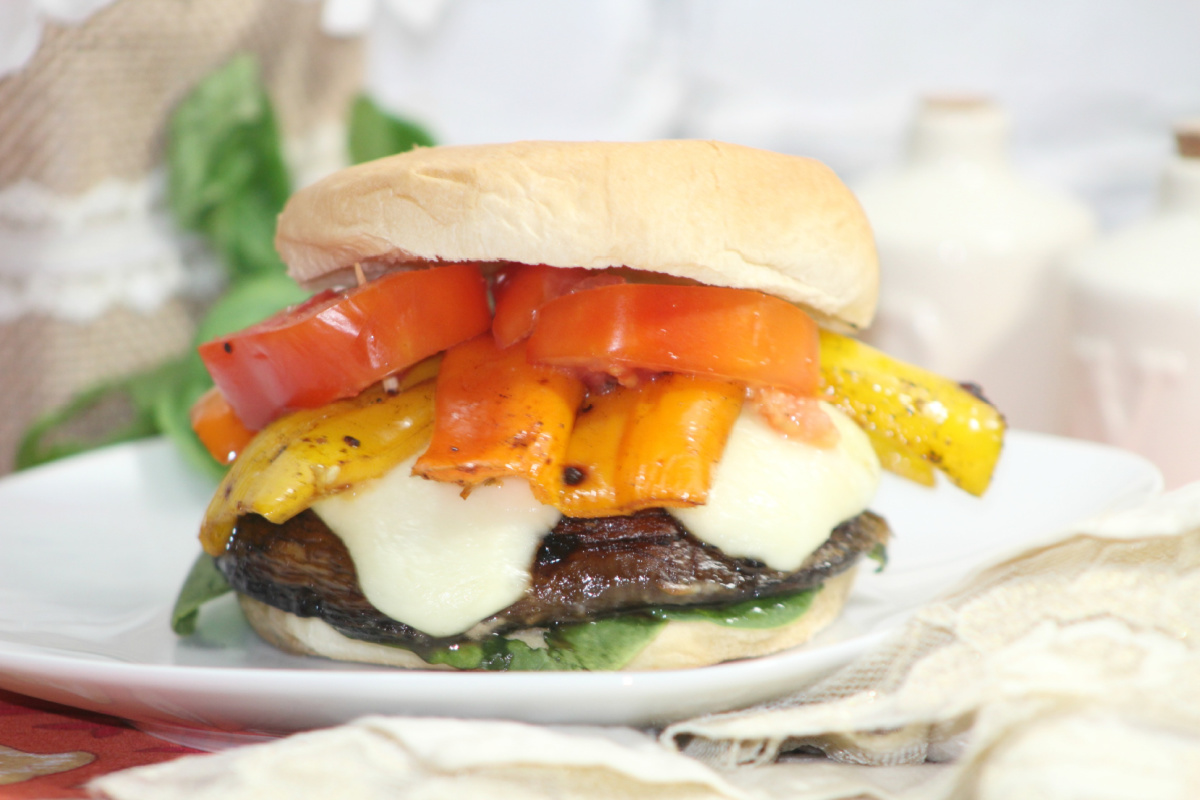 Customization and Grilling Tips
Customize your Portobello Mushroom Burger and elevate its flavors with these tips:
Tasty Toppings: Get creative with toppings like caramelized onions, bleu cheese, or even sliced avocado and pepper jack cheese. Experiment with different combinations to find your perfect flavor profile.
Marination: Before grilling the Portobello mushrooms, marinate them in a mixture of olive oil, balsamic vinegar, garlic, and herbs. This will infuse them with extra flavor.
Grilling Techniques: Preheat your grill to medium-high heat and brush the grill grates with oil to prevent sticking. Grill the Portobello mushrooms for about 5 minutes on each side until tender and juicy.
With this tantalizing Portobello Mushroom Burger recipe and the additional food and drink recommendations, along with tips for storage, customization, and grilling, you're all set to embark on a culinary adventure. Whether you're a vegetarian or simply seeking a flavorful and satisfying meal, this burger will surely impress your taste buds. Gather your ingredients, fire up the grill, and get ready to savor the deliciousness!
Remember, cooking is an art, so feel free to add your own personal touch and experiment with different flavors and toppings. Enjoy your vegetarian Portobello Burgers and these delightful culinary recommendations.