Halloween is just around the corner, and what better way to celebrate this spooky season than by baking some delicious and festive treats?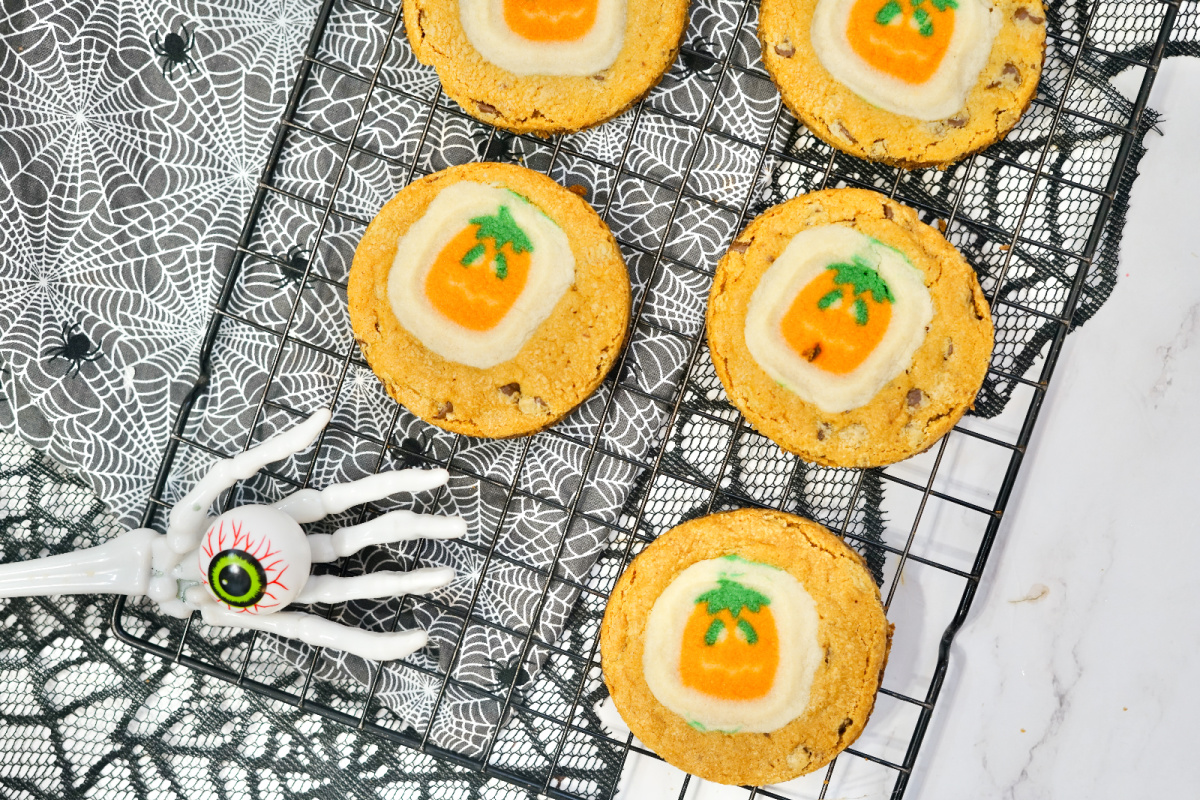 We'll guide you through a simple yet delightful semi-homemade recipe for Halloween Cookies using premade cookie dough. These cookies not only taste amazing but also look incredibly festive, making them perfect for Halloween parties or a fun baking activity with your family and friends.
Links may be commissioned.
Semi Homemade Halloween Cookies
These semi homemade Halloween cookies are made from two types of premade cookie dough that can be picked up at pretty much any grocery store. You can have super cute, almost homemade cookies in no time at all.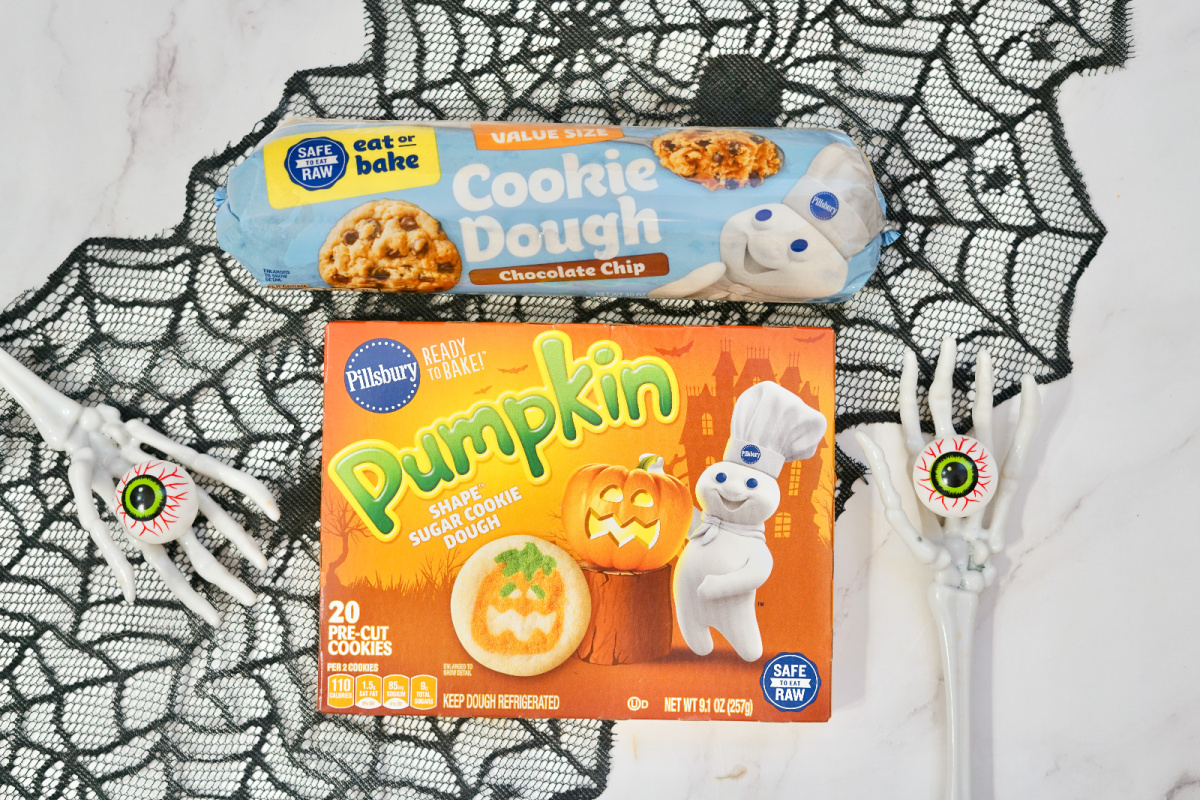 Ingredients:
Instructions:
1. Preheat the Oven: Start by preheating your oven to 350 degrees Fahrenheit (175 degrees Celsius). This ensures that your cookies bake evenly and turn out perfectly golden brown.
2. Prepare the Chocolate Chip Cookies: Unroll the Pillsbury Chocolate Chip Cookie Roll and cut out rounds using a cookie cutter. Place these chocolate chip cookie rounds on a non-stick baking sheet, leaving some space between each cookie for spreading during baking.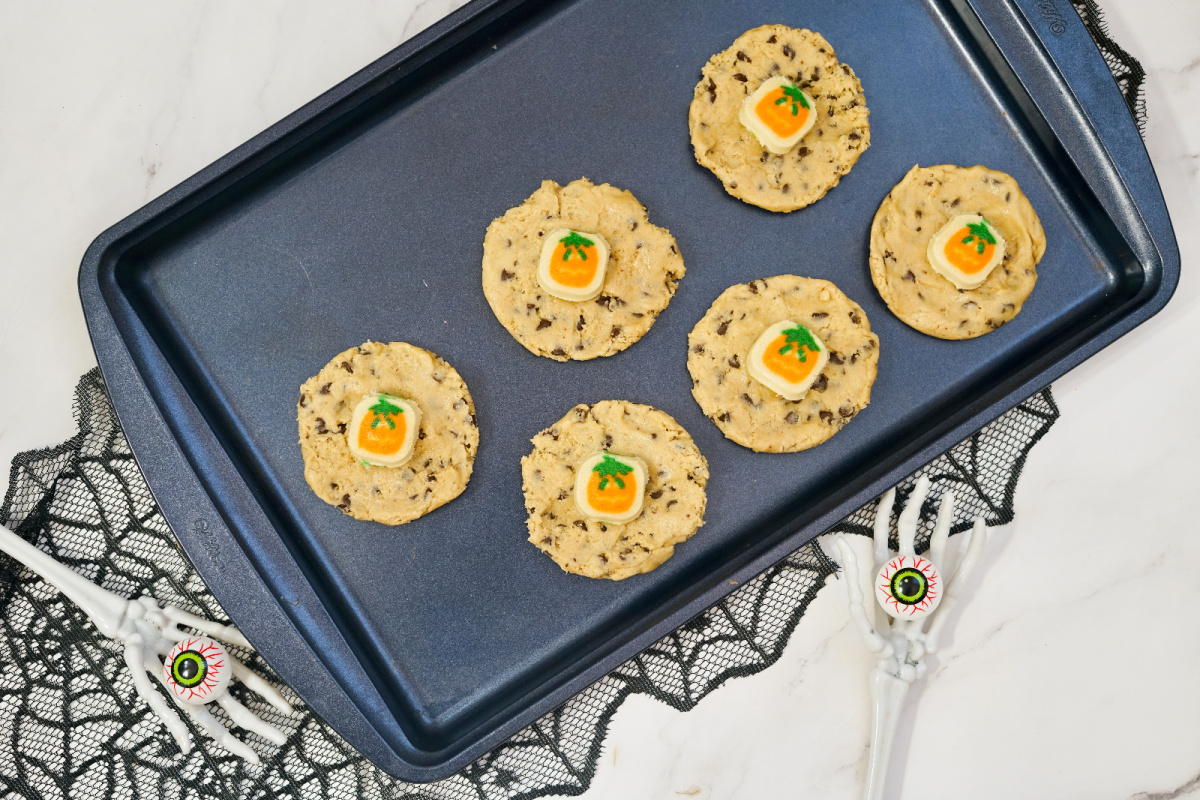 3. Add Halloween Sugar Cookies: Take the Pillsbury Halloween Sugar Cookies and place one on top of each chocolate chip cookie round. Gently press the sugar cookie into the chocolate chip cookie to create a delightful cookie sandwich.
4. Bake to Perfection: Slide the baking sheet into the preheated oven and bake the cookies for 10-12 minutes or until the edges turn a beautiful golden brown color. Keep a close eye on them to prevent over-baking.
5. Cool and Enjoy: Once baked, remove the cookies from the oven and transfer them to a cooling rack. Allow them to cool completely. This step is essential as it helps the cookies firm up and achieve the perfect texture. Once cooled, serve and enjoy your spooky semi homemade Halloween cookies with a glass of milk or your favorite hot beverage.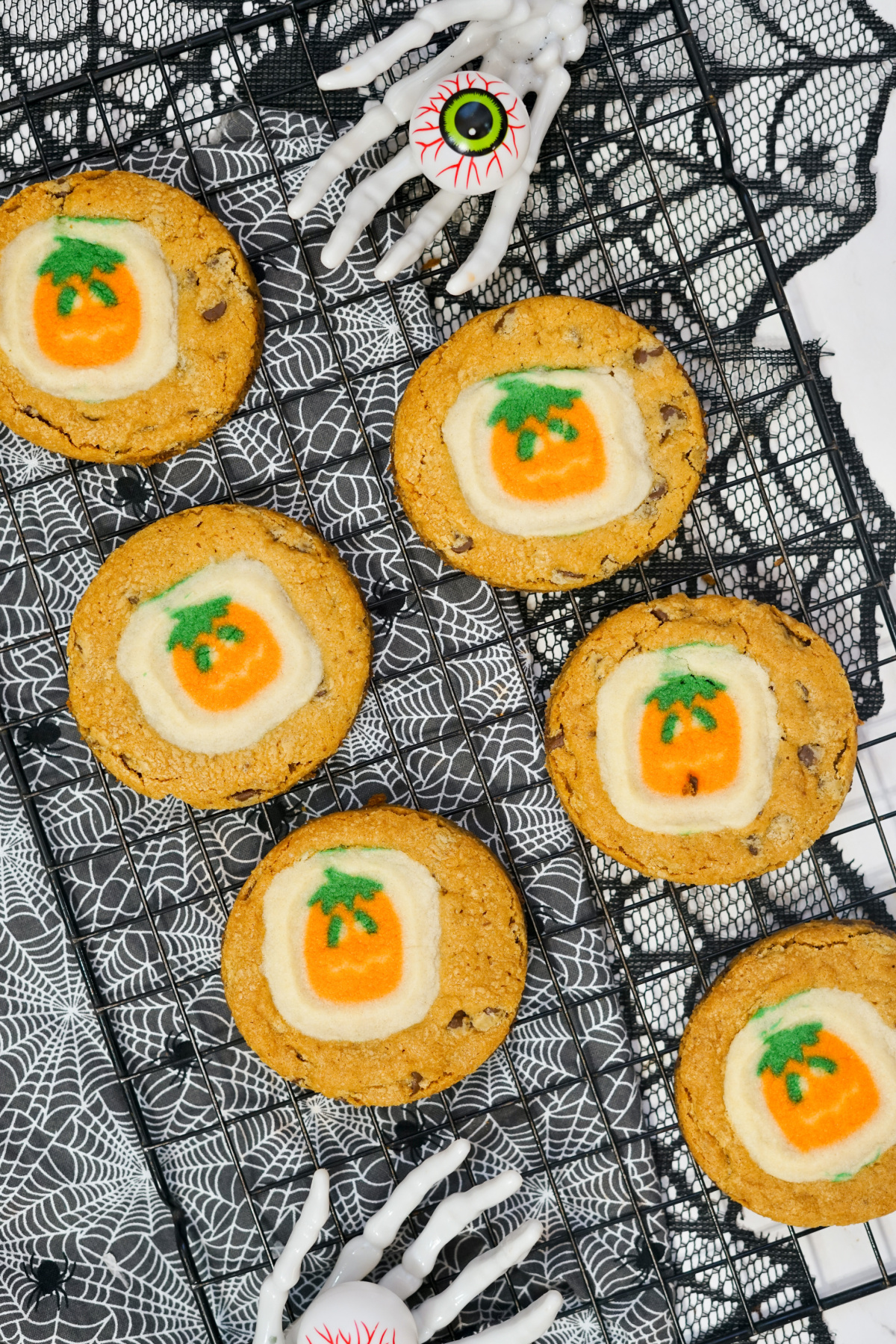 Additional Tips and Tricks
Decorating Options
Get creative with decorations on your semi homemade Halloween cookies. You can use icing, edible glitter, or colorful sprinkles to enhance the Halloween theme. Let your imagination run wild and design spooky faces, ghosts, or even classic Halloween symbols like bats and pumpkins.
Cookie Shapes
Experiment with different cookie shapes. While round cookies are classic, you can use Halloween-themed cookie cutters to create bats, witches, cats, or other spooky shapes.
Custom Flavors
Feel free to experiment with flavors. If you're a fan of different cookie flavors, you can try using different variations of premade cookie dough, such as peanut butter or oatmeal, to add more depth to your Halloween treats.
Allergy-Friendly Options
If you or someone you're baking for has allergies, there are various allergen-friendly cookie dough options. Check the packaging to find dough that suits specific dietary needs.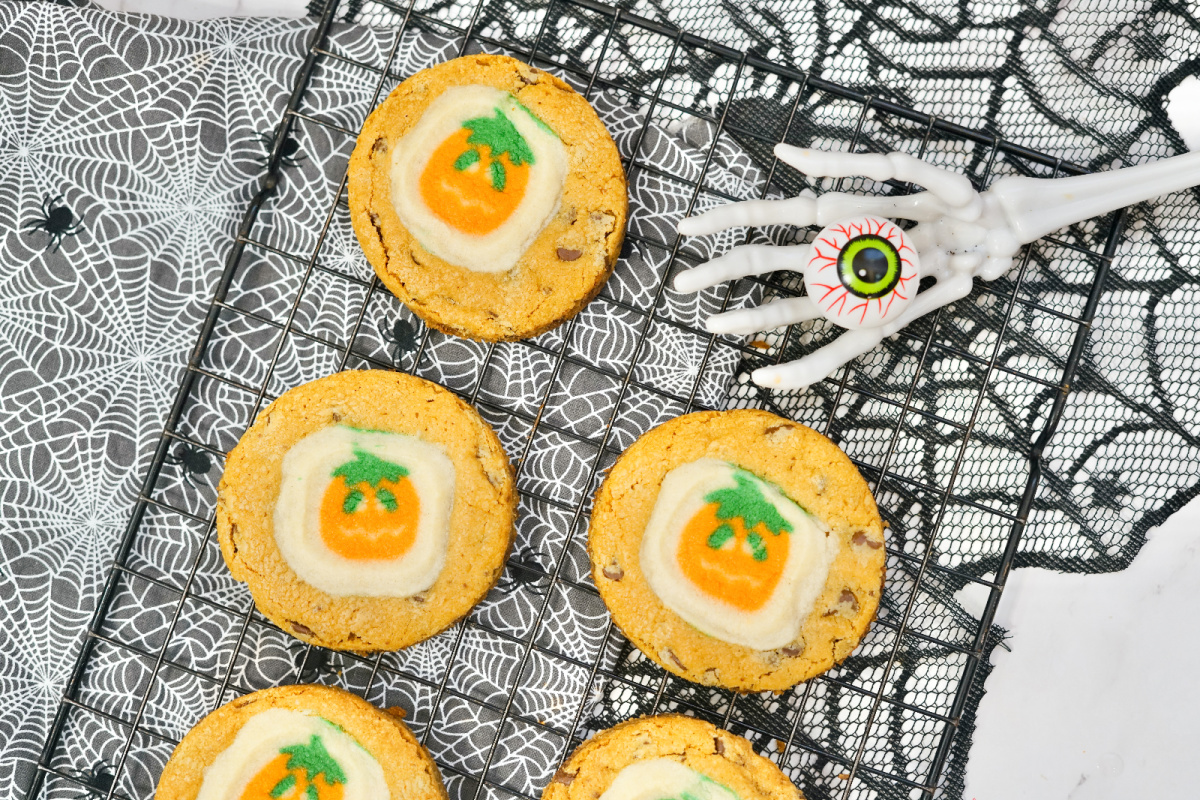 Storing the Cookies
Store your Halloween cookies in an airtight container at room temperature. Layer the cookies between sheets of parchment paper to prevent sticking. Properly stored, these cookies can stay fresh for several days.
Baking with Kids
This recipe is perfect for involving kids in the kitchen. Let them help with cutting out the cookies and placing the Halloween sugar cookies on top. It's a fun and family-friendly activity that can create lasting Halloween memories.
Packaging for Gifts
If you want to share your delicious creations, consider packaging the cookies in Halloween-themed boxes or bags. Tie them with orange and black ribbons for an extra festive touch. Homemade treats make excellent gifts for friends, neighbors, and teachers during the Halloween season.
These Halloween Cookies are not only delicious but also incredibly fun to make. With the combination of Pillsbury Chocolate Chip Cookie dough and Pillsbury Halloween Sugar Cookies, you get the best of both worlds – the classic chocolate chip flavor and the vibrant, spooky designs of Halloween. Whether you're baking these for a party or just a cozy night in, these cookies are sure to bring a smile to everyone's face.
Gather your ingredients, preheat your oven, and let the Halloween baking adventure begin. Happy Halloween!