Peanut butter and chocolate are a classic and iconic duo. We've had peanut butter cookies, and chocolate cookies, but what about the ultimate treat for your taste buds: Chocolate Peanut Butter Cookies!
Prepare yourself for a delightful journey into the world of rich chocolate and creamy peanut butter.
Links may be commissioned.
We're sharing a delectable recipe for these cookies and offer some additional mouthwatering food and drink recommendations. We'll also provide you with expert tips and tricks to ensure your baking endeavors are a sweet success. Grab your apron, preheat your oven, and let's get started on creating irresistible treats!
Irresistible Chocolate Peanut Butter Cookies
Ingredients:
1 1/4 cups all-purpose flour
1/2 cup unsweetened cocoa powder
3/4 cup creamy peanut butter
1 1/2 cups brown sugar, packed
1/4 cup milk
1/2 cup shortening
1 teaspoon vanilla extract
1 egg
1 teaspoon baking soda
1/2 teaspoon salt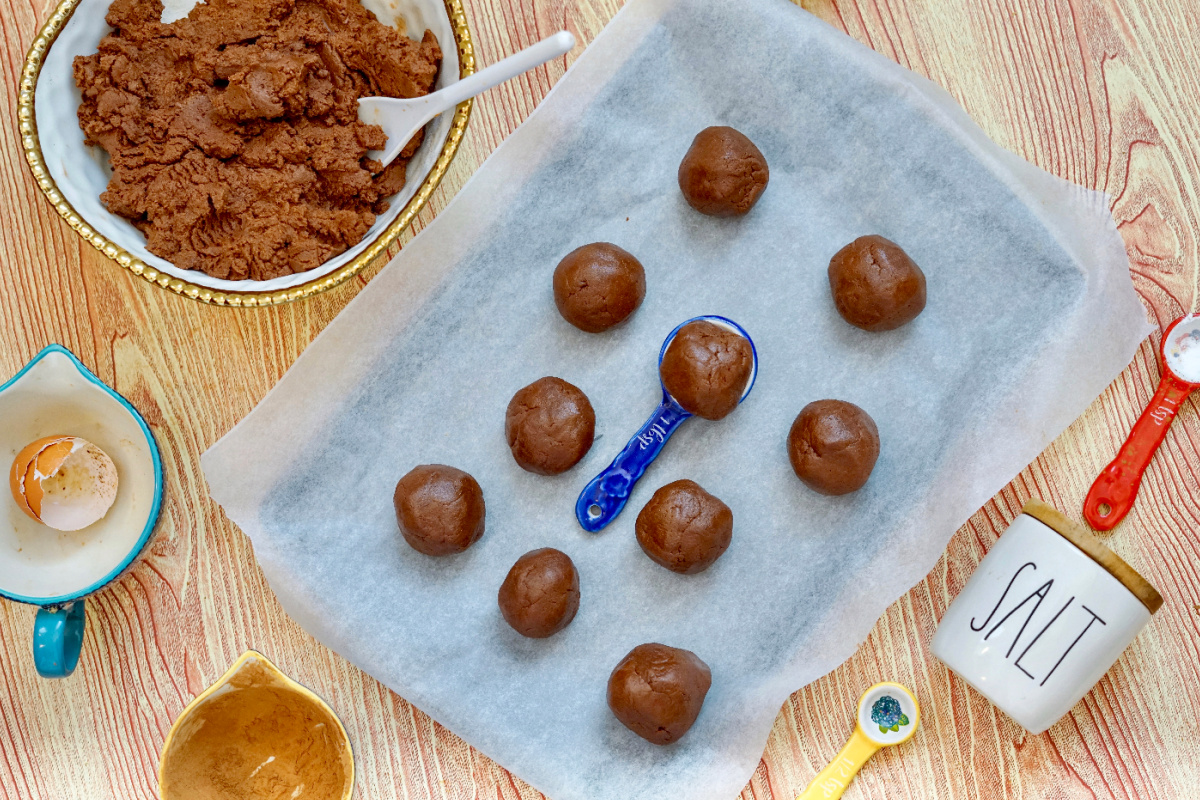 Instructions:
Preheat your oven to 350 degrees Fahrenheit (175 degrees Celsius).
In a mixing bowl, combine the peanut butter, shortening, egg, vanilla extract, brown sugar, and milk. Mix until well combined.
In a separate bowl, whisk together the cocoa powder, all-purpose flour, baking soda, and salt.
Add the dry mixture to the wet mixture and stir until fully incorporated.
Scoop tablespoon-sized balls of dough onto a nonstick baking sheet or lined baking sheet.
Use a spoon to slightly flatten each dough ball.
Bake for approximately 10 minutes.
Transfer the cookies to a cooling rack and let them cool completely.
Use a fork to create the classic crisscross pattern on the cookies.
Serve and enjoy your homemade Chocolate Peanut Butter Cookies!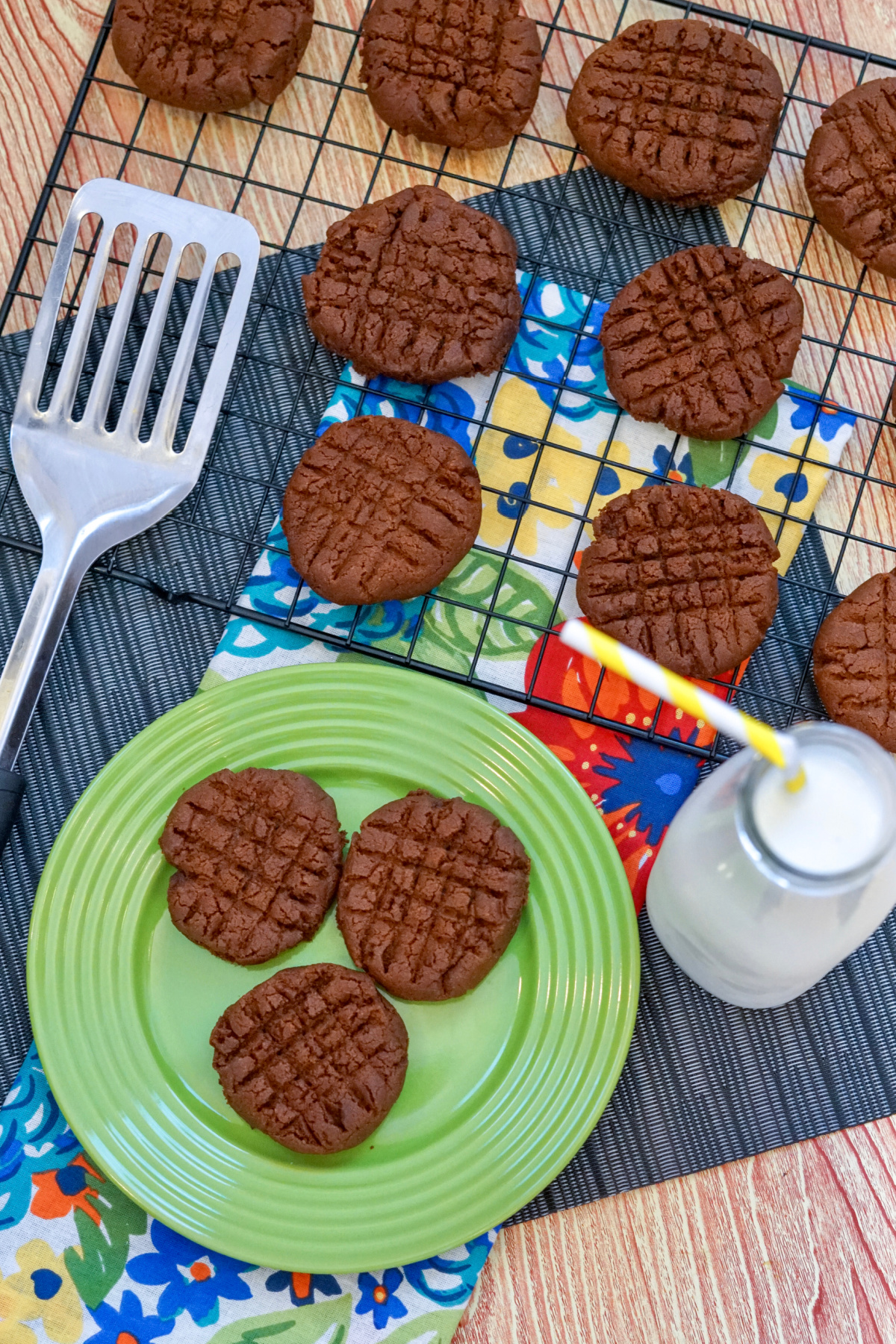 Additional Food Recommendations
Classic Chocolate Chip Cookies: Indulge in the timeless delight of these crowd-pleasing treats. Try our irresistible recipe for gooey, chocolate-studded cookies that will leave you craving for more.
Peanut Butter Brownies: Combine the best of both worlds with luscious, fudgy brownies infused with creamy peanut butter. The perfect treat for chocolate and peanut butter lovers!
Chocolate Peanut Butter Cupcakes: Elevate your baking game with these decadent cupcakes featuring a rich chocolate base topped with a creamy peanut butter frosting. Indulgence at its finest!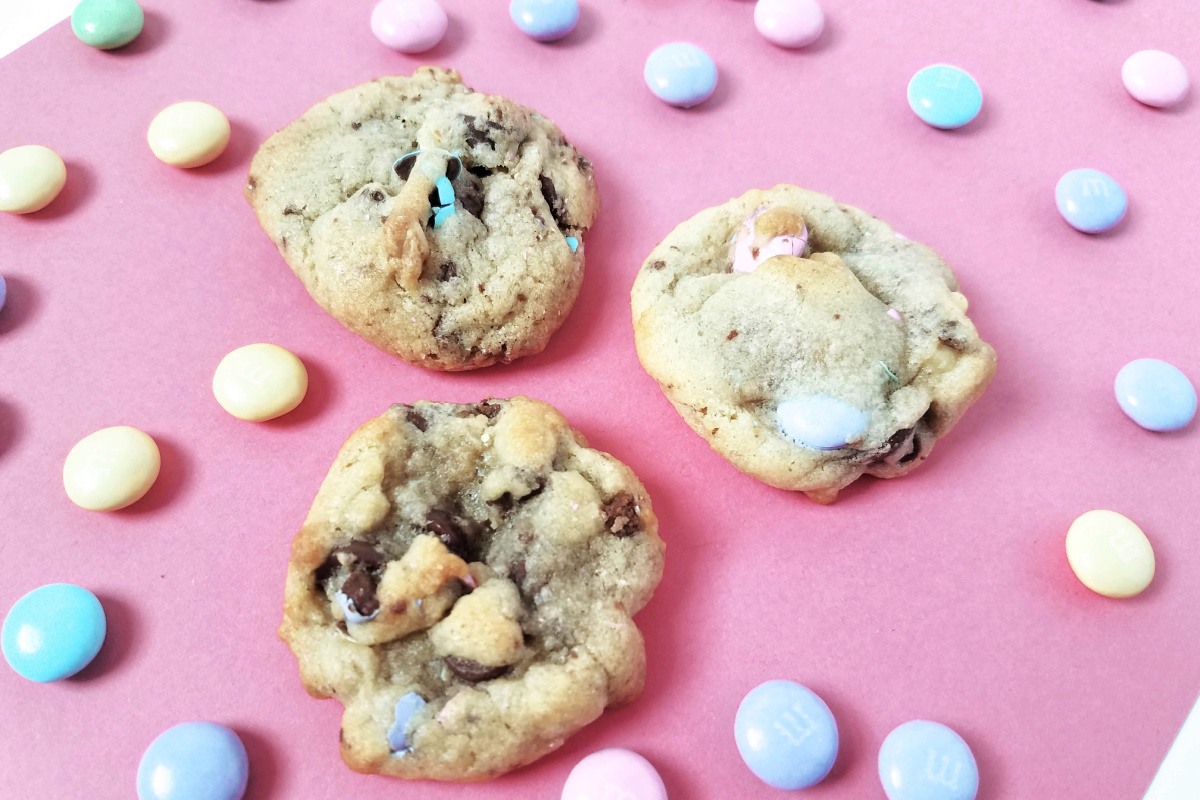 Drink Recommendations
Chocolate Peanut Butter Milkshake: Cool down and savor the heavenly combination of chocolate and peanut butter in a refreshing milkshake. Blend together chocolate ice cream, peanut butter, milk, and a touch of sweetness for a delightful beverage.
Peanut Butter Hot Chocolate: Warm up on chilly evenings with a comforting mug of peanut butter-infused hot chocolate. Add a dollop of creamy peanut butter to your favorite hot chocolate recipe and stir until smooth and indulgent.
Tips and Tricks for Successful Baking
Measure ingredients accurately: Use proper measuring cups and spoons to ensure precise quantities. Baking is a science, and accurate measurements are crucial for achieving the desired results.
Room temperature ingredients: Allow ingredients like butter, eggs, and dairy products to come to room temperature before using them. This helps in achieving better texture and uniform mixing.
Creaming method: Creaming butter and sugar together creates a light and fluffy base for cookies. Beat them in a mixer until pale and creamy to incorporate air and ensure a tender texture.
Sifting dry ingredients: Sift cocoa powder, flour, and other dry ingredients to remove lumps and ensure even distribution. This promotes better mixing and prevents clumps in the final product.
Proper oven temperature: Preheat your oven to the specified temperature and use an oven thermometer to ensure accuracy. Incorrect temperatures can affect baking times and results.
Baking time and doneness: Keep a close eye on your cookies while they bake. Different ovens may vary, so check for doneness a minute or two before the recommended baking time. Cookies should be slightly firm around the edges and soft in the center.
Cooling and storage: Allow cookies to cool completely on a wire rack before storing them. Store in an airtight container to maintain freshness and prevent them from becoming stale.
With our irresistible Chocolate Peanut Butter Cookies recipe, delightful food and drink recommendations, and expert tips and tricks, you're well-equipped to embark on a culinary adventure.
Explore the world of baked goods and discover the blissful combination of chocolate and peanut butter. Don't forget to try our additional recipe suggestions and indulge in a variety of treats that will satisfy your cravings. Happy baking and savoring!