One of my favorite things to do during the fall and Halloween is start planning and making treats. Once the heat of summer breaks, I get my bake on.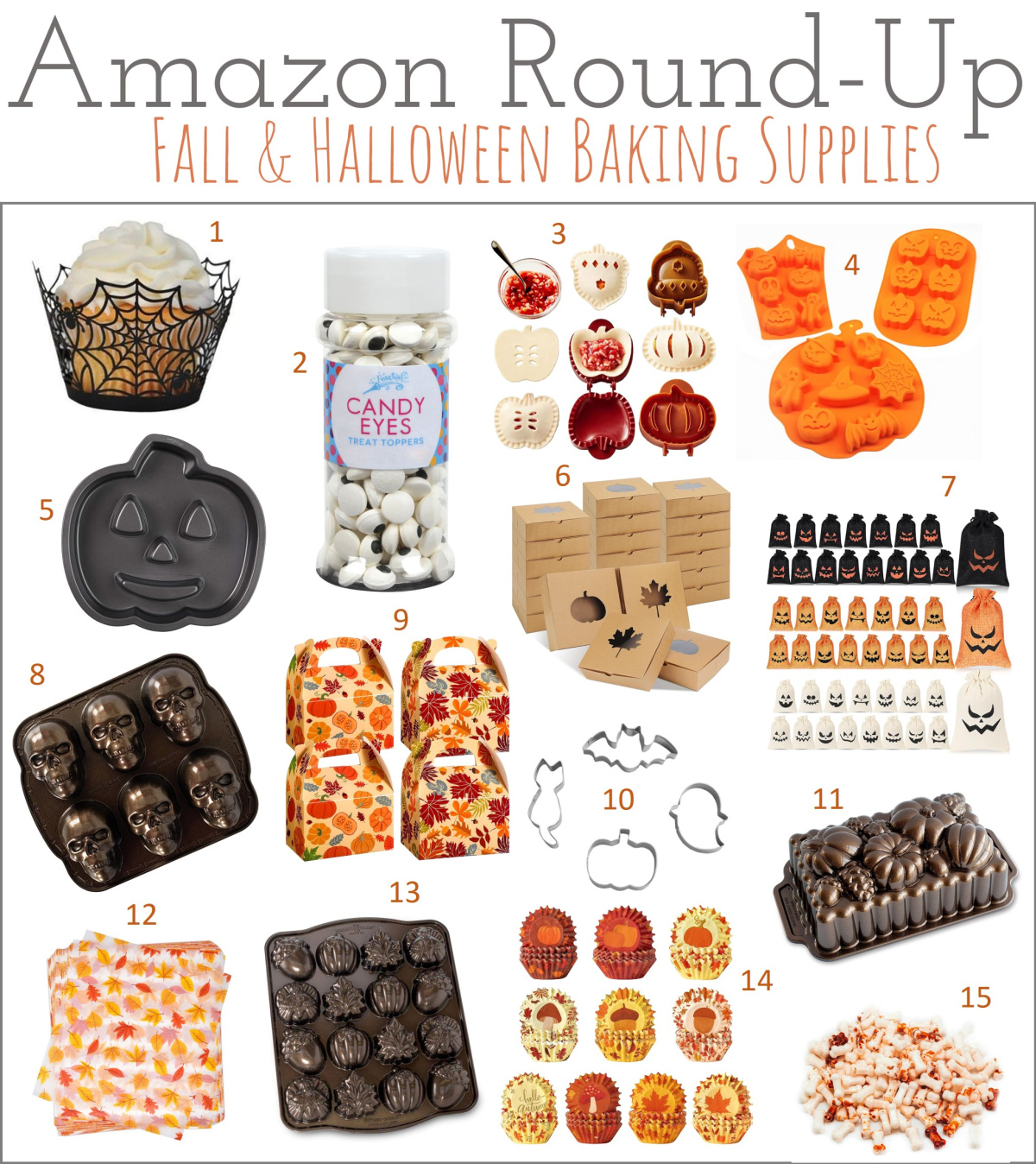 Of course, you need some fun items to enhance your marathon baking sessions. That's where this list of must have fall and Halloween baking items comes in.

Some of these are consumables, like fun sprinkles or printed cupcake wrappers. Others are things like cookie cutters, pans and molds that you'll reach for year after year.
Must Have Fall and Halloween Baking Items from Amazon
Links may be commissioned.
These festive little cupcake wrappers make the perfect accent to class and party treats. The cut paper webs with little spiders add to the spooky elements of the season.
Make any treat instantly spooky with this jar of candy eyes, whether you have store bought or homemade treats. Simply add the eyes to everything from chocolate chip cookies to brownies to cupcakes and even ice cream. You can get both regular sized and the jumbo sized candy eyes at the same link.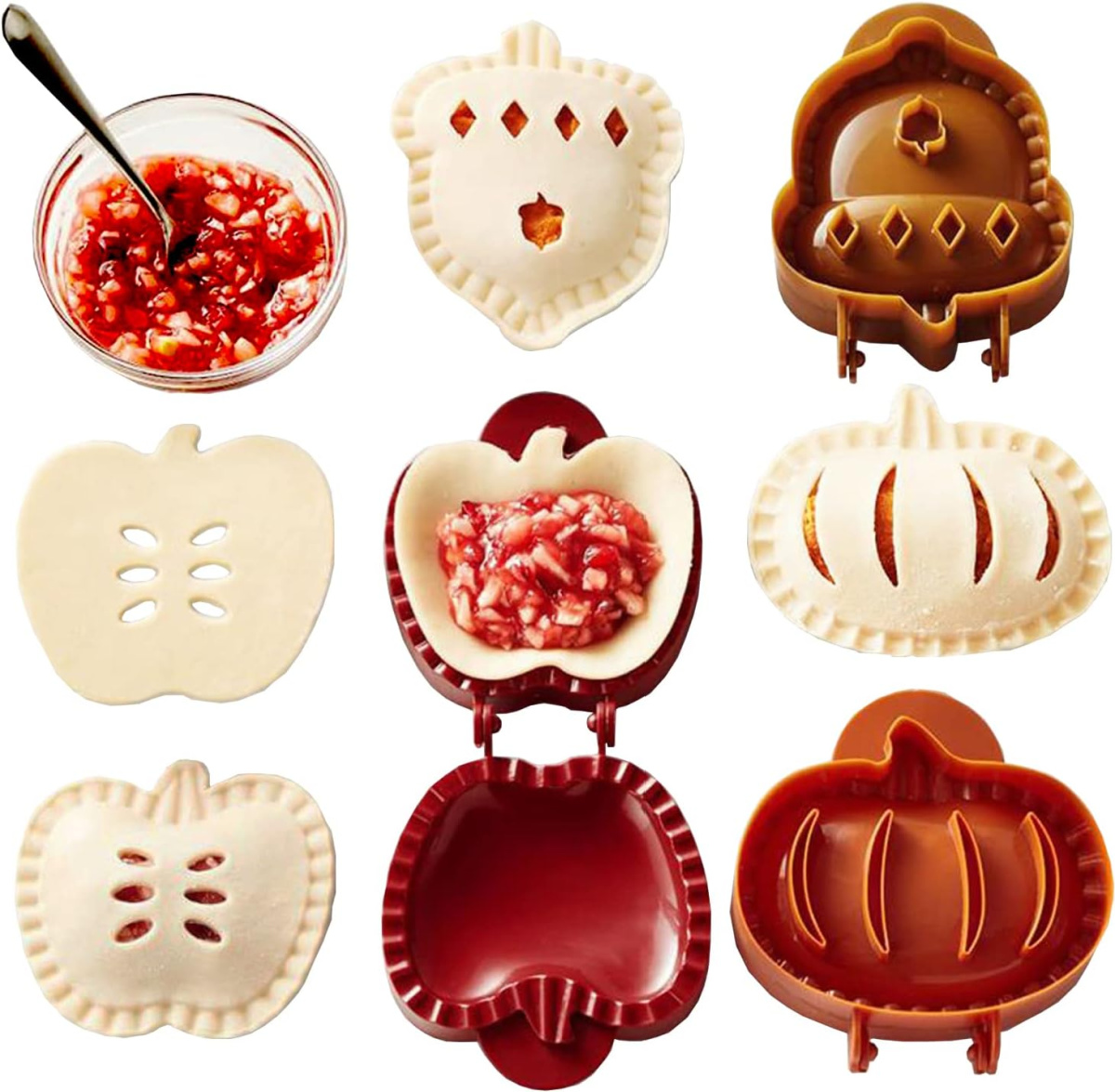 If you like to bake handpies, here are some cute Fall designed molds for making individual pies or dumplings. Acorns, pumpkins and apples are easy to assemble with the molds. Use refrigerated pie crusts for a quick shortcut. There's a fall set, a Halloween set, and a Christmas set all at the same link. There's also a traditional set, if you're into that kind of normal stuff.
Silicone molds can be used for molding anything from ice to chocolate to cake. Their heat resistance, and easy cleaning make them almost perfect. This set of Halloween themed items are great for eerie Jello, too. This set would also be great for some small themed handmade soaps.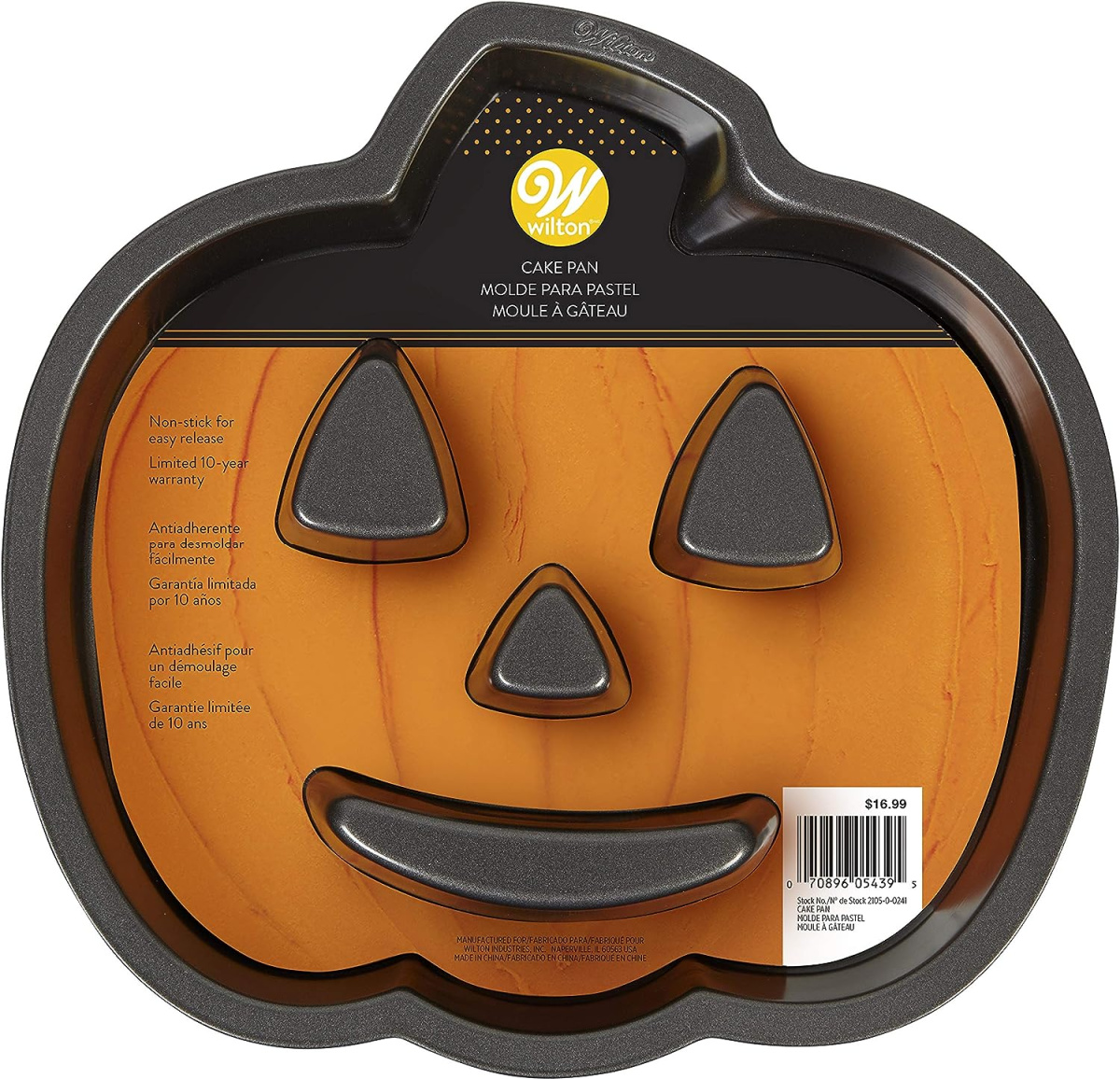 This great pan from Wilton is perfect to make your Halloween centerpiece. Their Jack 'o Lantern pan has a cute face already incorporated to make frosting and decorating a snap. Check out the skull pan, too, at the same link.
If you're making Fall treats to share, these kraft boxes are a festive way to package your goodies. The leaf and pumpkin cutouts are cute, but aren't too much. Fill them with cookies, homemade candy or baked goods and the recipients are sure to love the gift. They're large enough for a variety of items, but not so big that you'll be baking forever to fill them. Available in two very usable sizes at the link. Get some pretty baker's twine to tie the boxes for that added touch.
I used to love getting goody bags at Halloween when going Trick or Treating. These small burlap bags, printed with assorted Jack o Lantern faces, are an update to the classic printed paper bags from the past. Whether you're trunk or treating or having a class party, this is a great addition to the treats. Get them in black, orange, white, or a mixed set.
Nordicware has you covered in the cake department with everything from small skull and pumpkin cupcakes to a full blown haunted mansion cake pan. They have skeletons, and larger sized mini-cakes as well. Add your own icing and decorations for a memorable centerpiece. This cake pan looks kind of cool and scary all on it's own. It's also available at Wayfair.
Miniature tote boxes are a fun way to share homemade treats. The Fall print on the boxes lends itself to the entire season. Keep some of these small gable boxes on hand and some treats in the freezer for drop-in guests to take home with them.
What do the following shapes have in common – cat, bat, pumpkin, and ghost? They're all in this cute cookie cutter set. Get started on your holiday baking or use them to cut out fun finger sandwiches for a party. Made from durable stainless steel. These are a usable size without being too large.
I love this pan from Nordicware. The top reminds me of an overflowing cornucopia, and is molded right into the loaf. This pan would be great for quick or yeast breads as well as a cake with a light glaze. The molded fruits would be suitable for holiday meals as well as a weekend brunch.
These Halloween and Fall printed parchment sheets are great for wrapping individual foods like hotdogs, nut cones, or wrap fries like they do in Belgium. They're also great to separate baked goods that might stick together. And they make great liners for treat boxes, too.
Acorns and pumpkins and leaves, oh my! Another pan from one of my favorites, Nordicware. Bake sixteen small treats at once using their Fall Cakelet pan. Their pans hold the detail when baked, and these would be great for a a basket of cupcakes or quick breads on a table.
These Fall smaller cupcake or candy paper cups are a pretty way to add to the festivities. Their autumn colors and designs lend to the fun. Would also make great nut cups. Pumpkins, mushrooms and other Fall décor adorn them. There are 10 different designs in a set.
Decorating cookies at the holidays has been a longstanding family tradition in our home. This selection of color-blended jimmies and bones (plain white or bloody) would have made my ten-year-old self's day. Colored sugar blends round out their collection for Halloween; but they have many more selections for other holidays, seasons, and occasions. Lots of choices at this same link for Halloween and general spookiness.