Chicken Marsala is one of my absolute favorite meals. It's pretty well known amongst my family and friends that I will try it anywhere.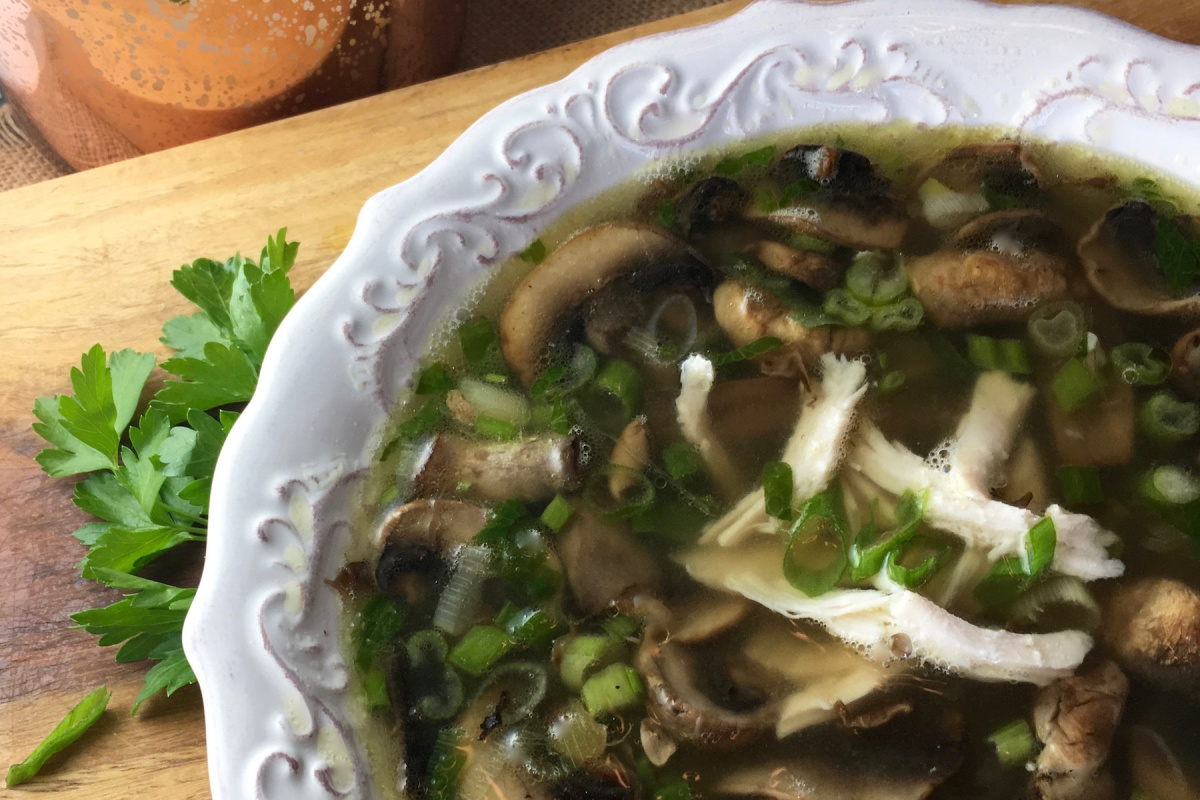 While it's a dish that's typically either served as pasta or chicken breasts with a side of pasta or potatoes, we recently went to a place where they had Chicken Marsala soup. Whaaa???
Links may be commissioned.
I had never ever heard of anything even remotely close to Chicken Marsala soup. How would it taste? How would it compare to my favorite dish? Who even came up with this??!
Then the verdict came in. It was good. So good. And as I started thinking about it, I realized it would be pretty easy to make Chicken Marsala soup at home. We were able to get the recipe down to about 30 minutes, from ingredients to serving it up.
30 Minute Chicken Marsala Soup Recipe
There's something undeniably comforting about a warm bowl of soup on a chilly day. This delightful recipe combines the rich flavors of Chicken Marsala with the heartiness of a classic soup. This Chicken Marsala Soup is not only incredibly flavorful but also easy to make.
One of the secrets is using a rotisserie chicken. Shred that bad boy up, and it cuts your prep time to practically nothing. Of course, you can also use other leftover chicken or even pork as well.
Ingredients
3 tablespoons extra virgin olive oil
8 oz. white mushrooms, sliced
Sea salt and black pepper, to taste
4 green onions, ends removed and chopped thin, white and green parts separated
2/3 cup dry Marsala wine
6 cups chicken stock, preferably organic
3 cups rotisserie chicken, shredded
Instructions
1. Sauté the Mushrooms: Heat a heavy soup pot or Dutch oven over medium-high heat. Add olive oil and sliced mushrooms. Cook, stirring occasionally, until the mushrooms start to release their juices, about 6-7 minutes. Season with salt and pepper to taste.
2. Add Onions and Marsala: Add the white parts of the green onions to the pan and cook for 1-2 minutes, stirring occasionally. Increase the heat to high and pour in the Marsala wine. Cook until the wine has reduced to 1/3 of its volume, approximately 4-5 minutes.
3. Incorporate Chicken Stock and Chicken: Pour in the chicken stock and add the shredded rotisserie chicken. Bring the mixture to a boil. Reduce the heat to just below medium and let it simmer until heated through, about 4-5 minutes.
4. Garnish and Serve: Remove the soup from the heat. Ladle it into individual soup bowls. Garnish with the green parts of the chopped onions. Serve immediately, savoring the delightful combination of flavors in every spoonful.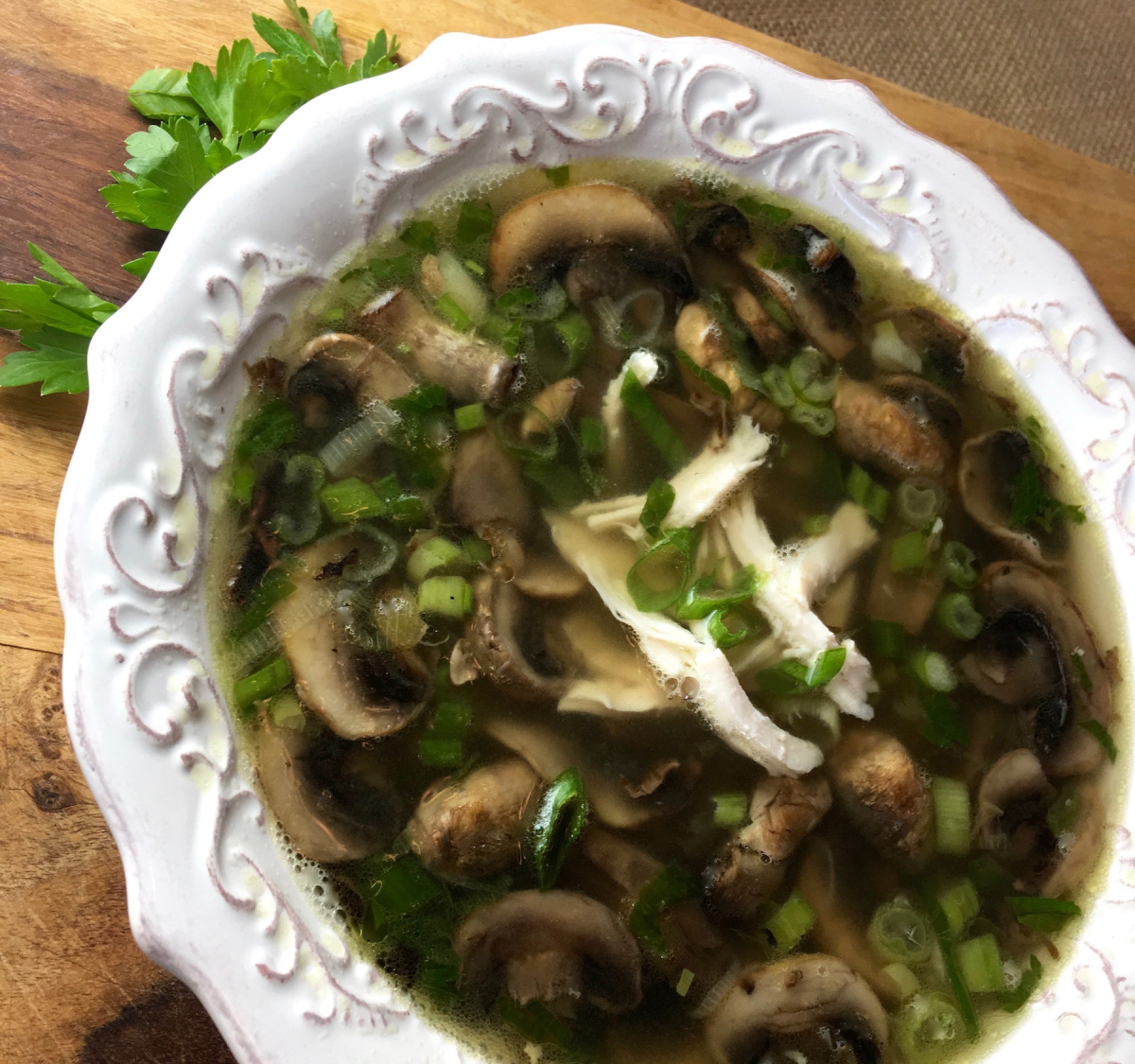 Additional Tips and Tricks
Quality Ingredients: Whenever possible, opt for high-quality, organic ingredients. Fresh mushrooms, a flavorful Marsala wine, and a well-seasoned rotisserie chicken can significantly enhance the taste of your soup.
Homemade Chicken Stock: If you have the time, consider making your chicken stock at home. Homemade stock adds a depth of flavor that store-bought versions often lack. Plus, you can control the sodium content.
Customization: Feel free to add other vegetables to the soup, such as carrots, celery, or spinach, to make it even heartier and nutritious. Adjust the seasoning according to your taste preferences.
Serving Suggestions: This soup pairs wonderfully with a crusty bread or a side salad. It also makes a great starter for a dinner party or a comforting meal on its own.
Storing Leftovers: If you have leftovers, store them in an airtight container in the refrigerator. The flavors tend to meld and intensify, making the soup even more delicious the next day. Just reheat gently on the stovetop.
Wine Substitution: If Marsala wine is not readily available, you can substitute it with a dry white wine. It won't be exactly the same, but it will still add a lovely depth of flavor to the soup.
Dietary Modifications: For a healthier version, you can use lean chicken breast instead of rotisserie chicken and use low-sodium chicken stock to control the salt content. If you're following a vegetarian or vegan diet, consider using vegetable broth and substituting wild mushrooms for the chicken.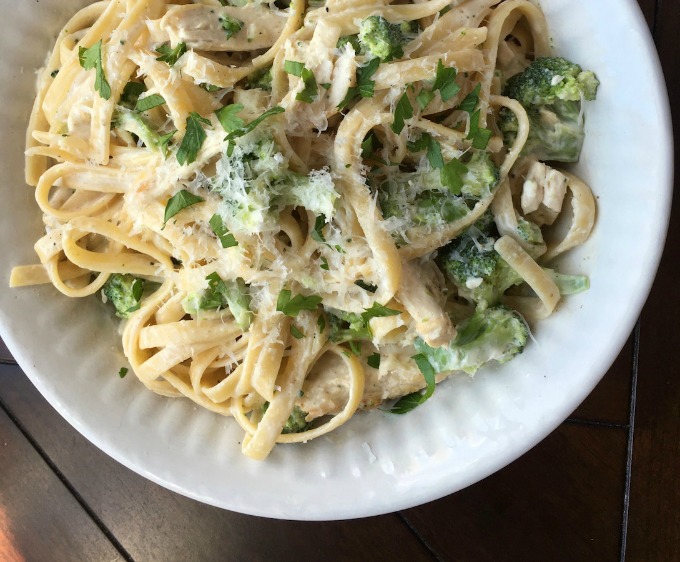 Other 30 Minute Meals
This Chicken Marsala Soup is a perfect blend of comforting and gourmet. The earthy mushrooms, savory chicken, and the aromatic Marsala wine come together to create a soup that's both elegant and satisfying. Whether you're cooking for your family or entertaining guests, this recipe is sure to impress.
So, next time you're craving a bowl of something warm and flavorful, give this Chicken Marsala Soup a try. It's a culinary journey that will tantalize your taste buds and warm your heart.